A Perfectly Pink Polka Dot Bedroom Makeover
Meet Payton.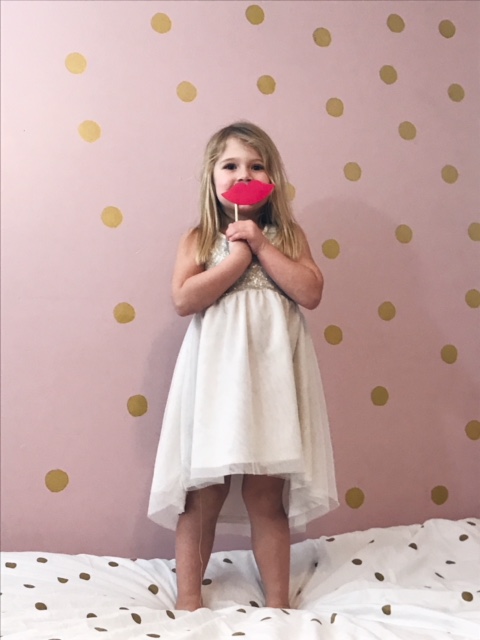 This adorable three-year-old commissioned me to update her room into a "big girl bedroom." When we sat down to discuss Payton's wants for her room, they were in this order: pink, sparkly, and FUN! After speaking to Payton's mom, we realized she needed a place for her books, a cozy spot to read, and all new paint and bedding. So fun!
After exchanging a few Pinterest board ideas, we nailed down a design. Here is what Payton's room looked like before: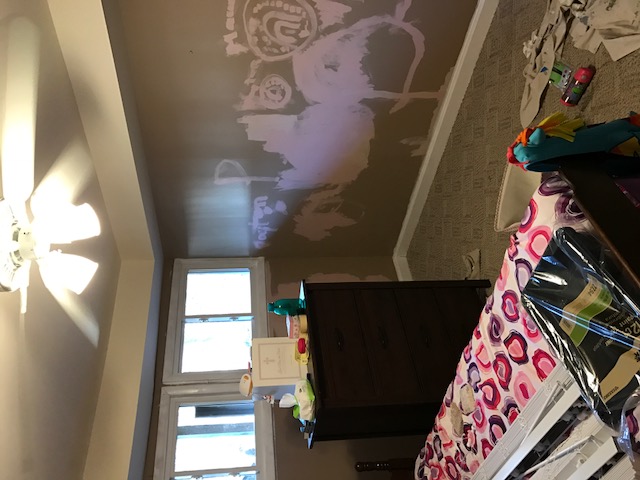 (We were mid-paint when I remembered to take photos- whoops.)
The first and most budget-friendly step was to change the paint color. We used Valspar's Radiant Pink.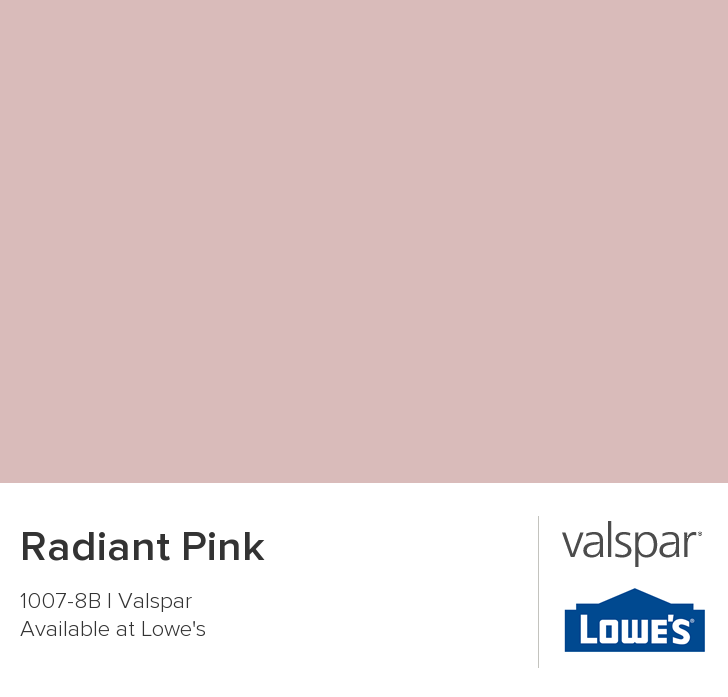 The design inspiration was a girl's room that had those gold foil stickers in a spray pattern on a wall. We put those up, but Payton had some other ideas on how they were to look, and several were ruined. For a more permanent look, we traced one of the gold circles onto a piece of cardboard, then cut it out. We used a gold Sharpie paint pen, then traced and colored in the circles. It took about an hour to cover the whole wall, but the impact is so cute!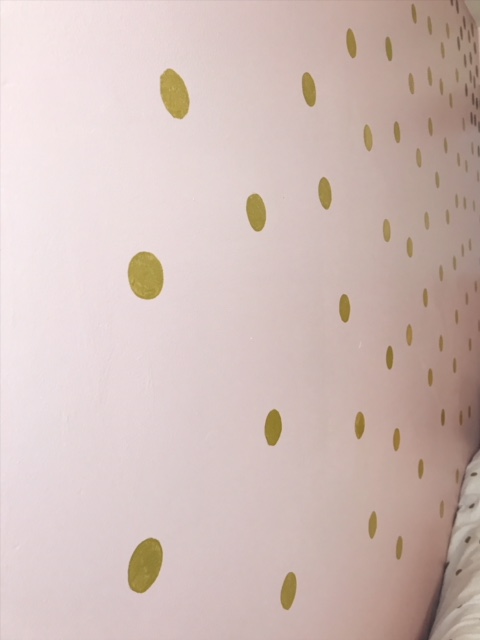 For a reading nook, we bought a few of the long IKEA picture ledges and installed them for a book nook. Payton likes to pretend she's a book store owner and reorganize the books for her customers 🙂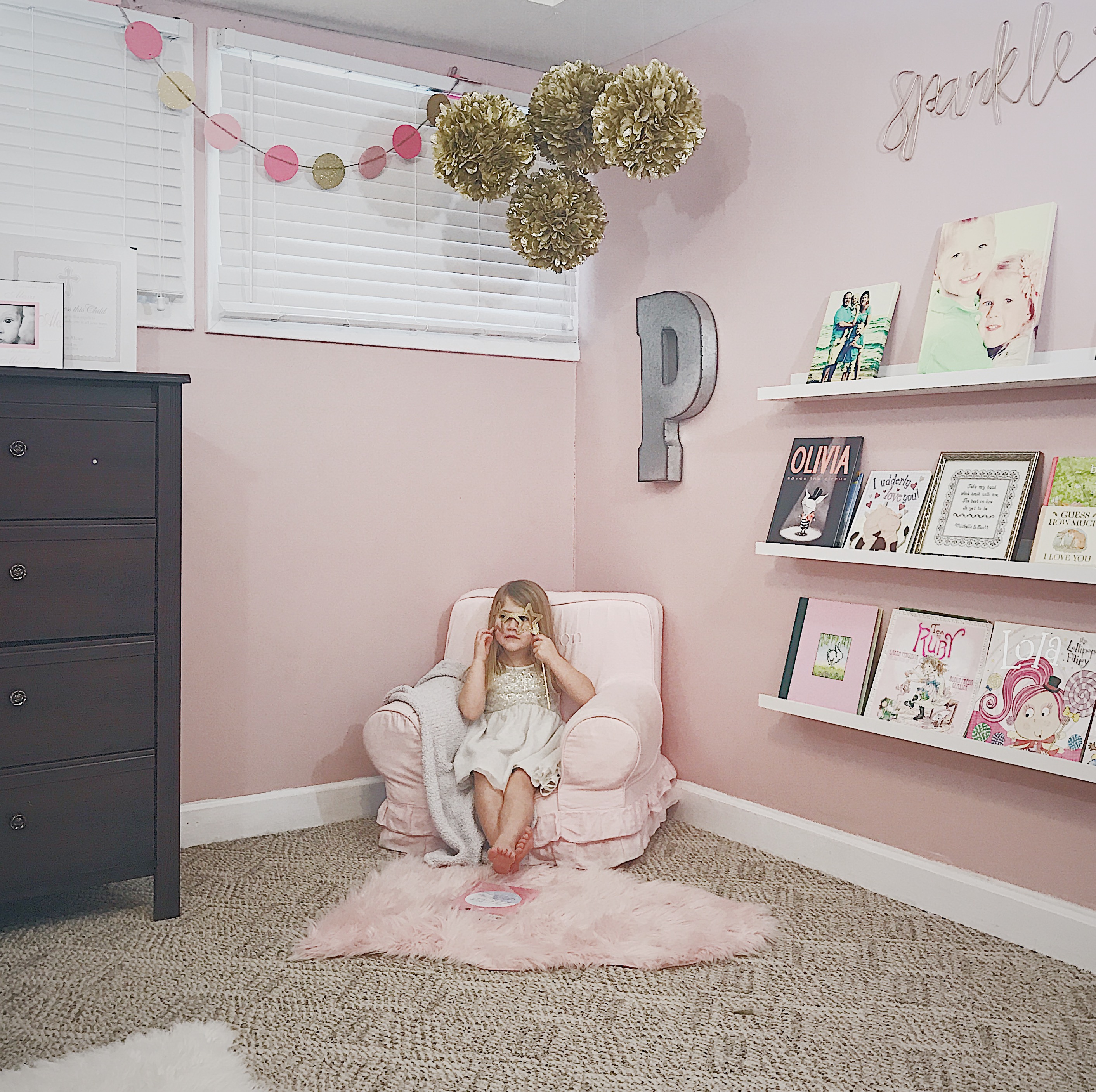 After the addition of a few accessories, the room is done!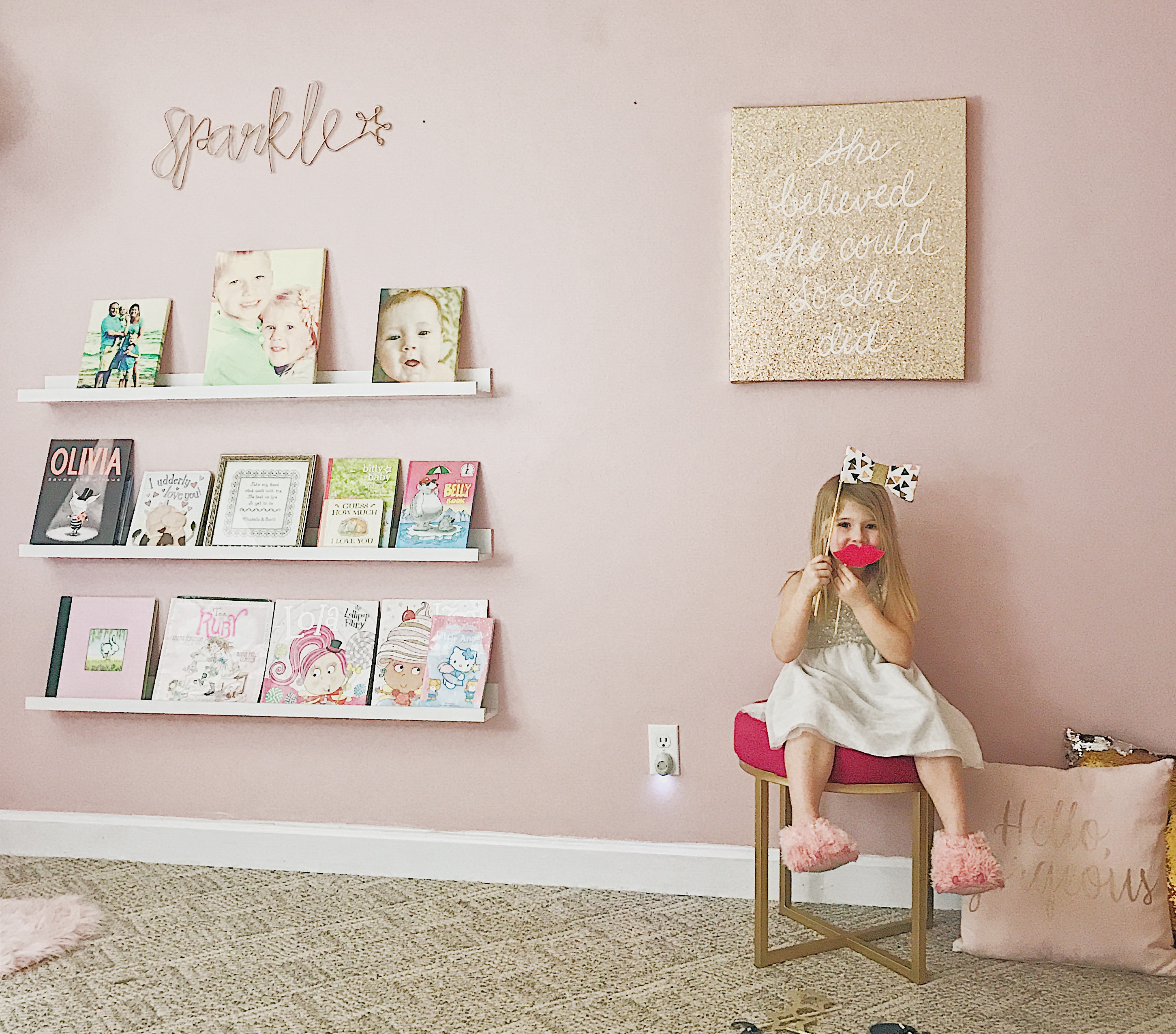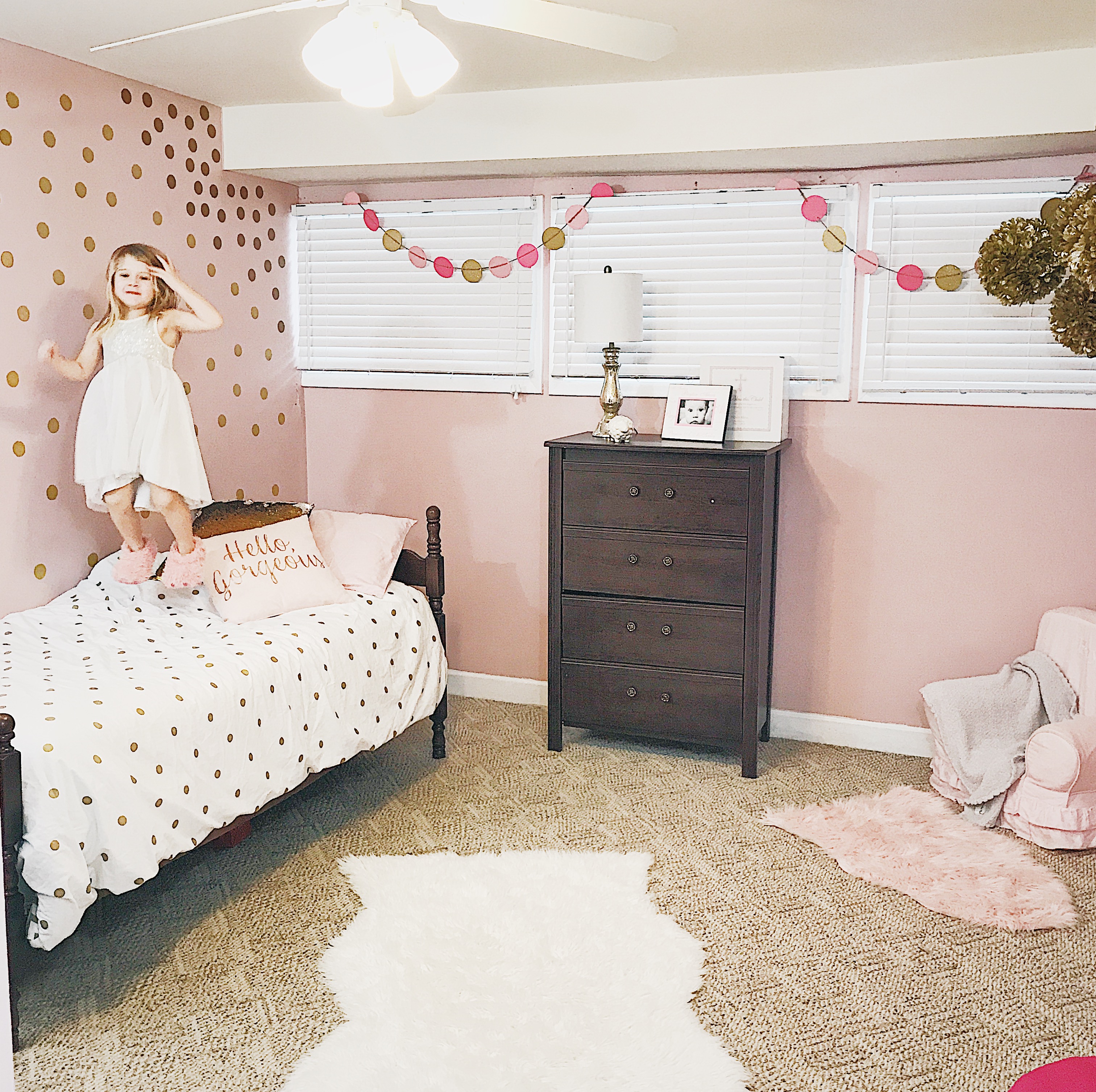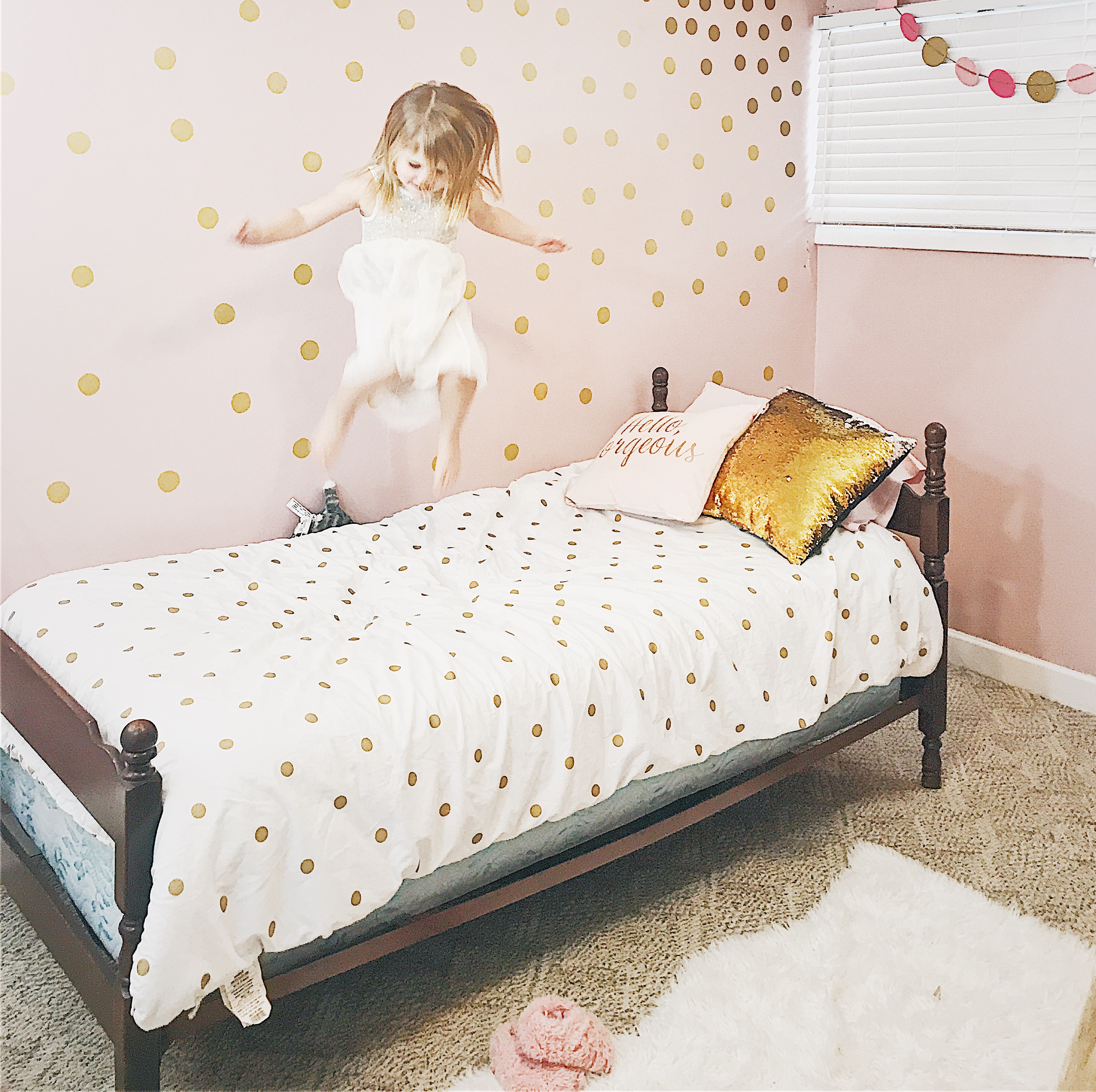 Thank you to Miss Payton for being such a snuggly and charismatic client!
Shop this room:
Bedding: Target (not available anymore- similar)
Accessories: Giant metal P- Hobby Lobby/ She Believed artwork- Home Goods/ Pink & Gold garland- Hobby Lobby