Coat Closet Organization
Do you remember in Friends when Monica had the secret closet that no one could open? And once she opened it, all of the things came tumbling out?  Well, I have one of those coat closets.  Correction- HAD one of those closets.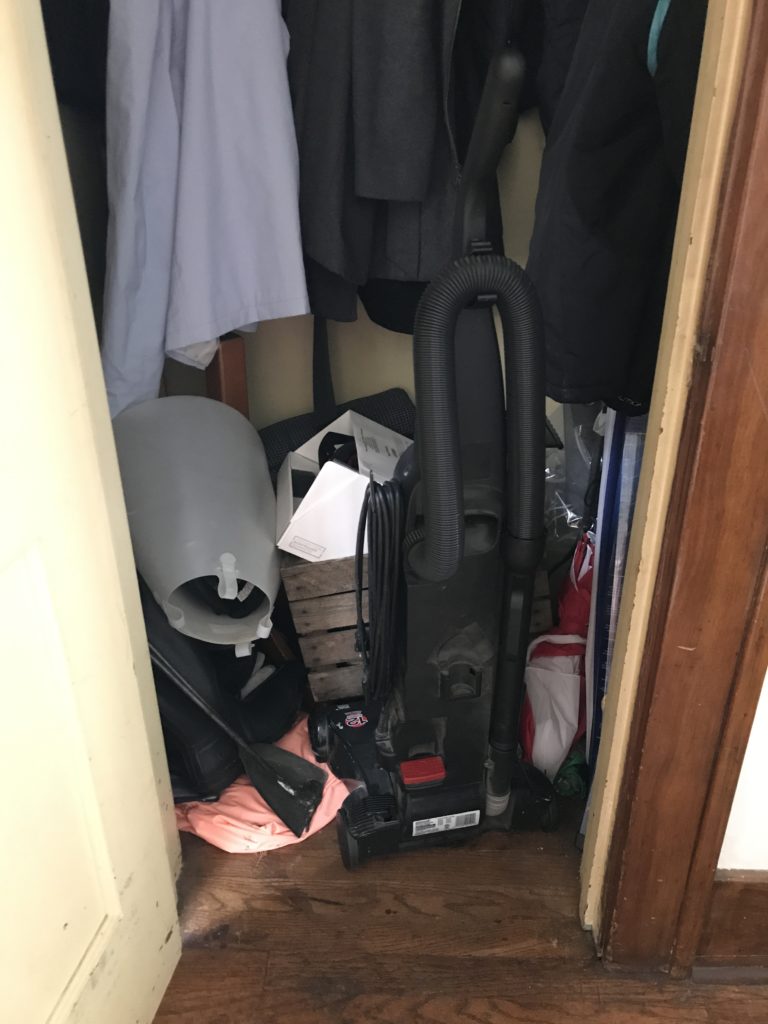 The closet in particular was our coat closet, which is right off our entryway.  It's a secret shame.  The closet did not have a hanging bar, instead it had hooks along the perimeter that hung about 3.5 coats.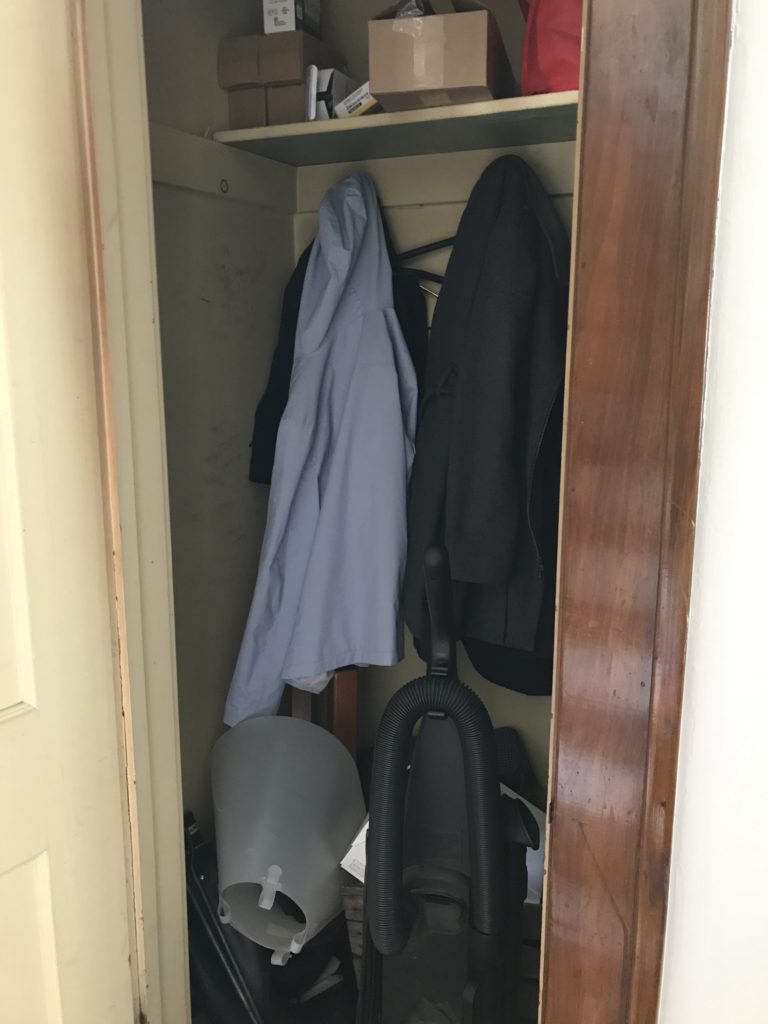 It became the catch-all spot for the things that didn't have a home.  Plus, it had a very pale, banana-colored yellow hue that had to go.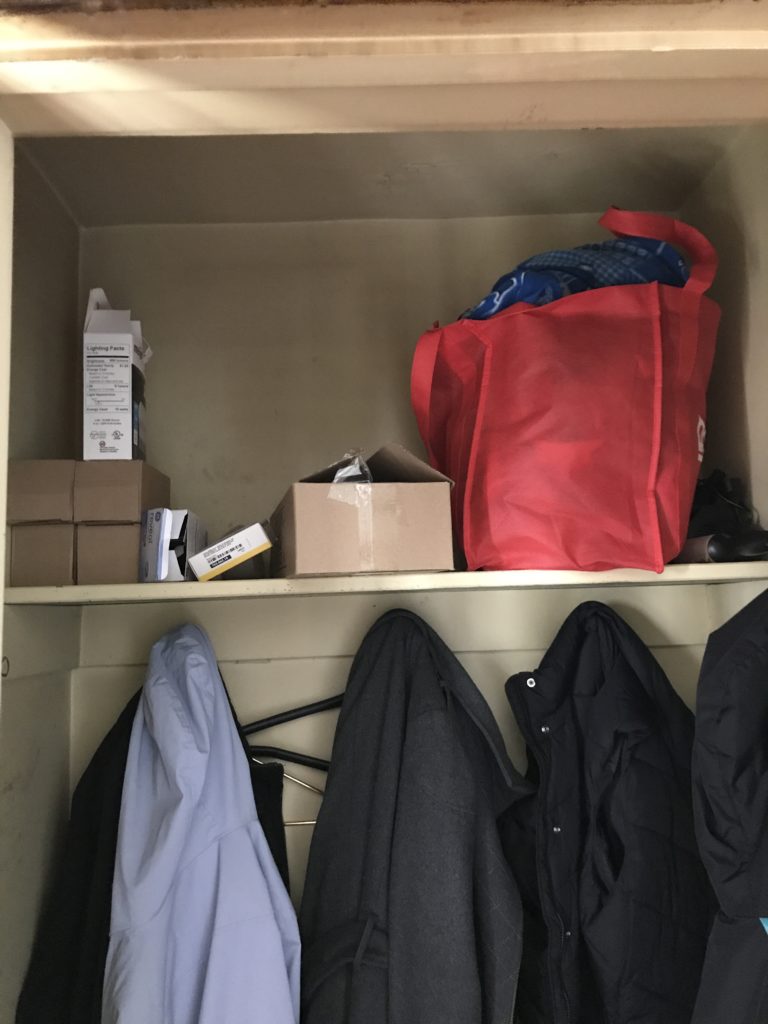 To tackle the closet, I first took everything out of the closet and sorted it.  If it didn't belong in the coat closet, it was either put away or donated.  Next, I painted the closet a crisp, white color to cover up that putrid, yellow paint.  Finally, I went shopping to get some organization bins, a shoe shelf, and a hanging bar.
This shoe shelf helps to organize all of our shoes, so they aren't just thrown into the closet anymore.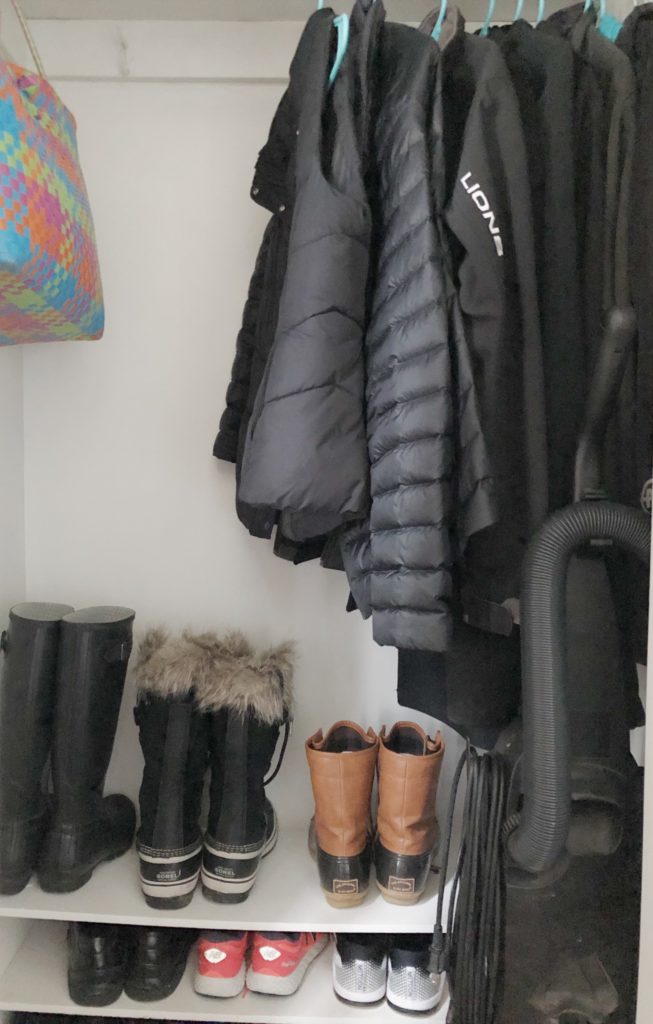 I found these cute weave basket bins at Target and saw they had matching hangers, so I had to get them!
After installing my hanging bar, the coat closet is now functional and pretty!  Organizing can be overwhelming, but I feel that if you make it pretty with some inexpensive matching storage bins, the end result is definitely worth it!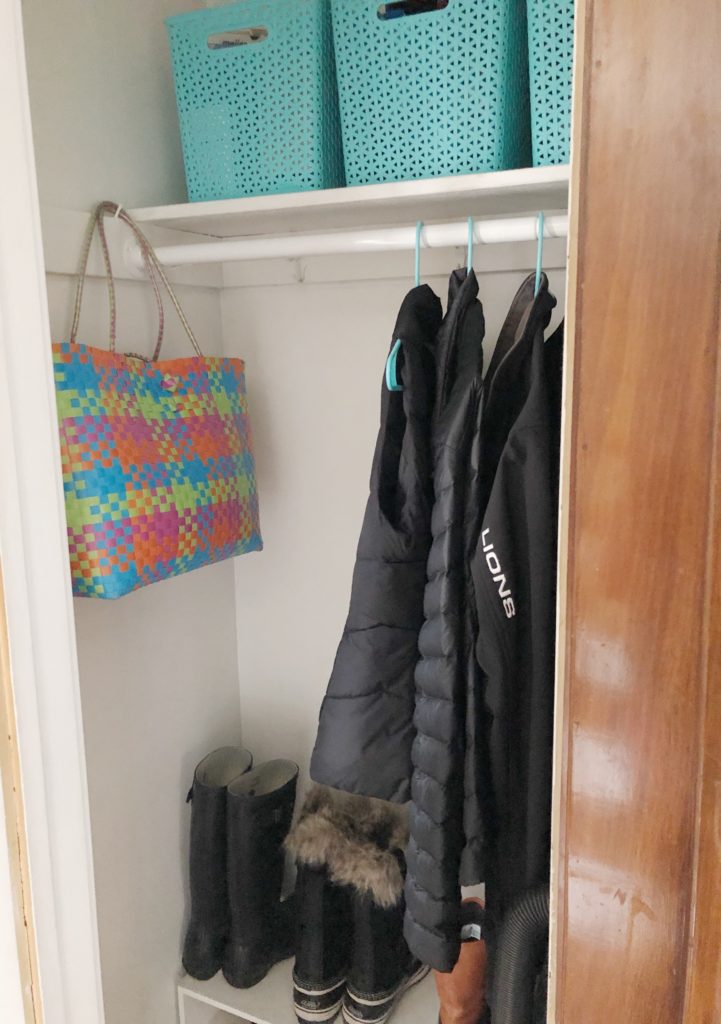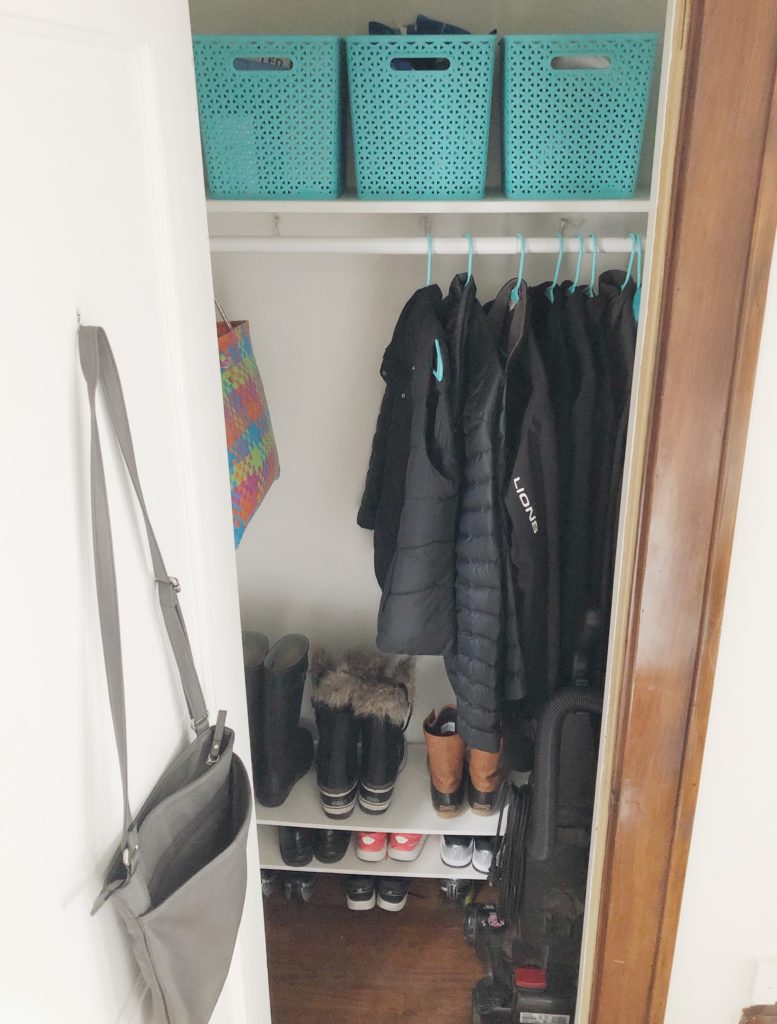 What will you be organizing this month?  Leave me a comment below!
Want more closet organization inspiration?  Check out my master bedroom closet renovation!