Holla! A DIY DoorMat Tutorial
As I was perusing my favorite store, Target, (I know, I'm so basic) I saw they sell a
blank coir doormat
for just $10. I remembered a cute doormat that I saw in passing that read, "Holla," and knew I wanted to recreate it. Follow along below to see the process!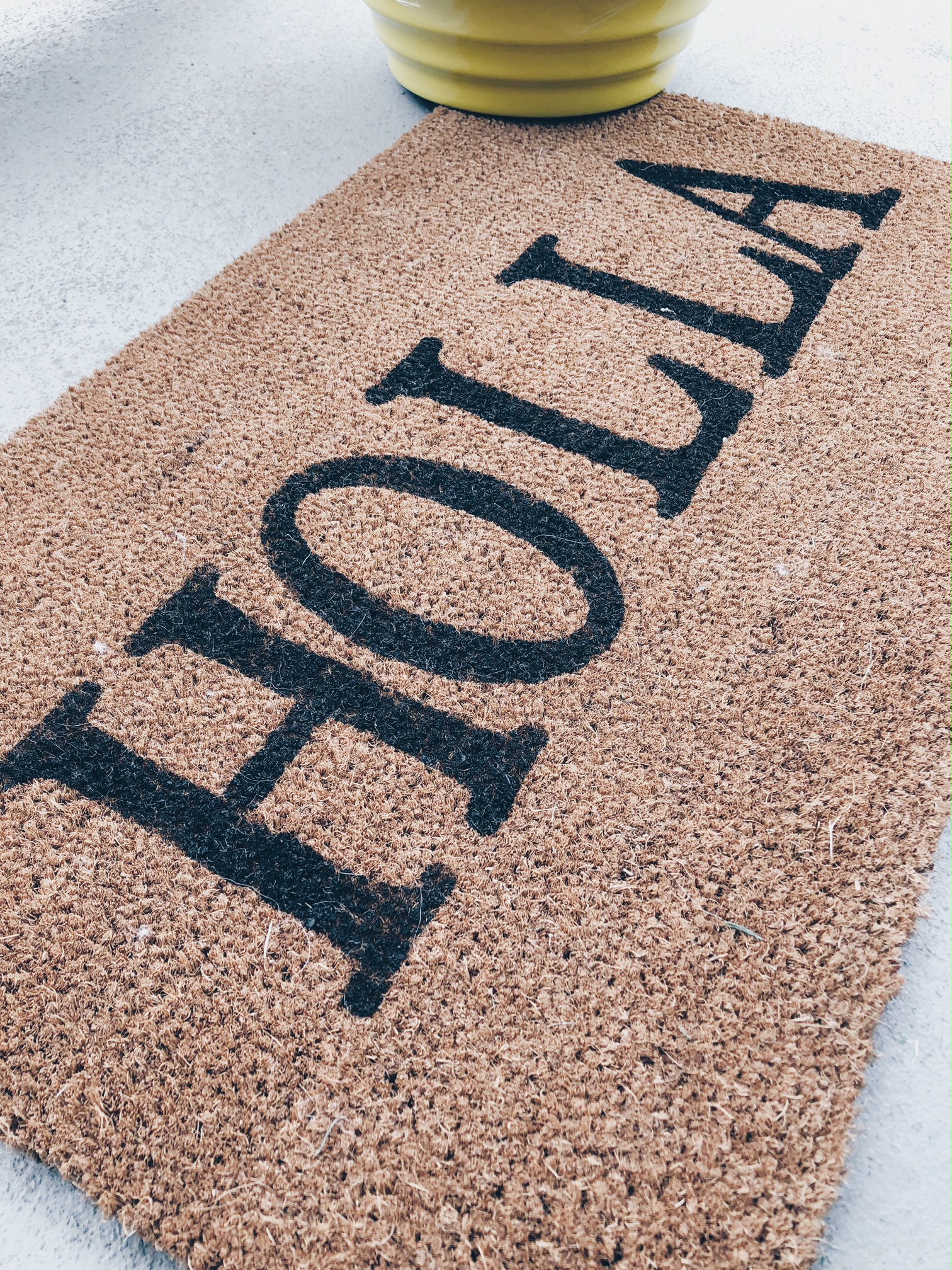 Gather these supplies to make your own personalized doormat:
Doormat
black paint
sponge brush
letter stencils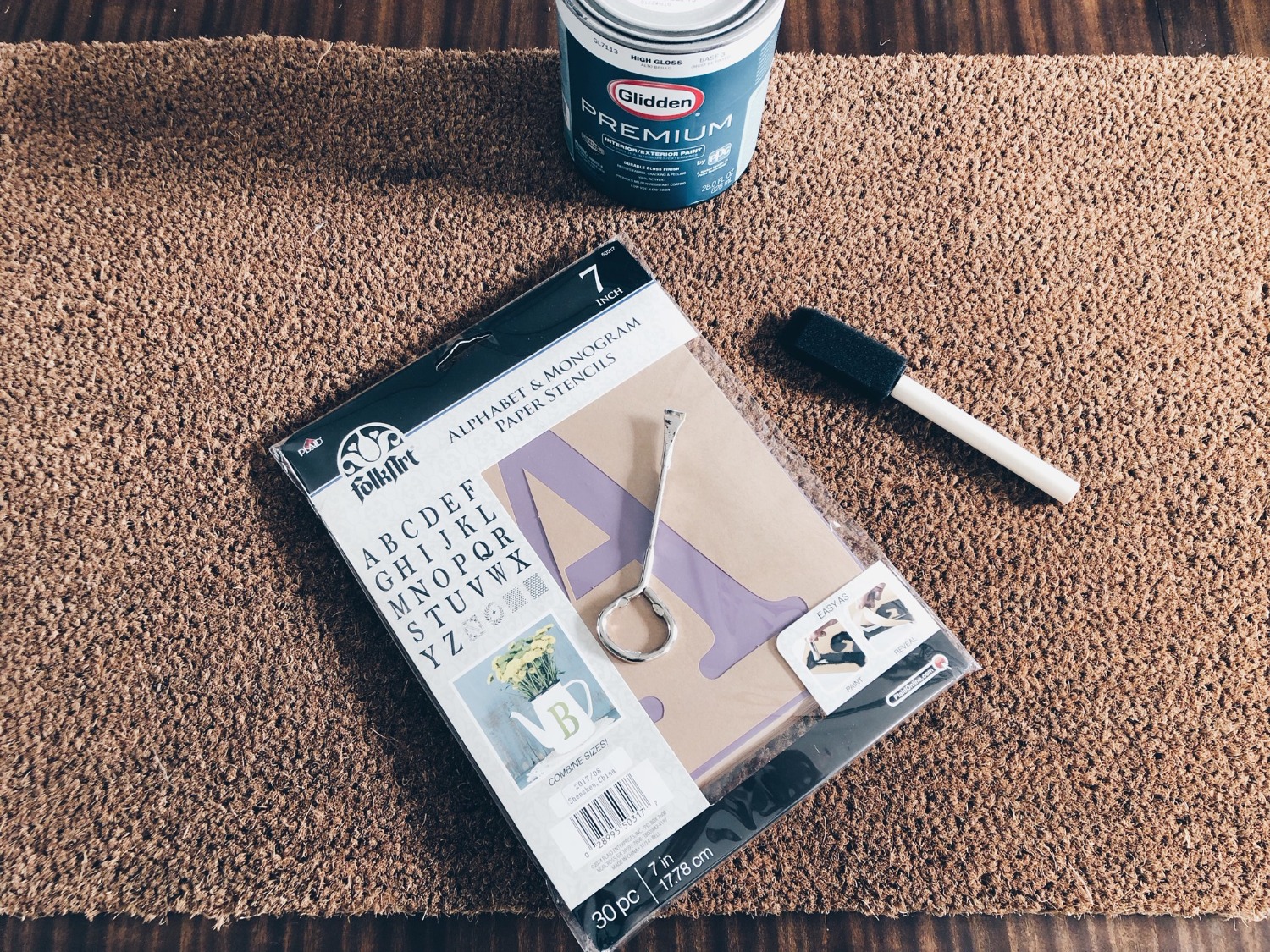 The first step in this process is to measure out where you want your letters to lie. My stencils were pretty large (7 inches), so I had to be careful about the spacing. Once I had the spacing down, I used painter's tape to keep the line steady so the stencils wouldn't move.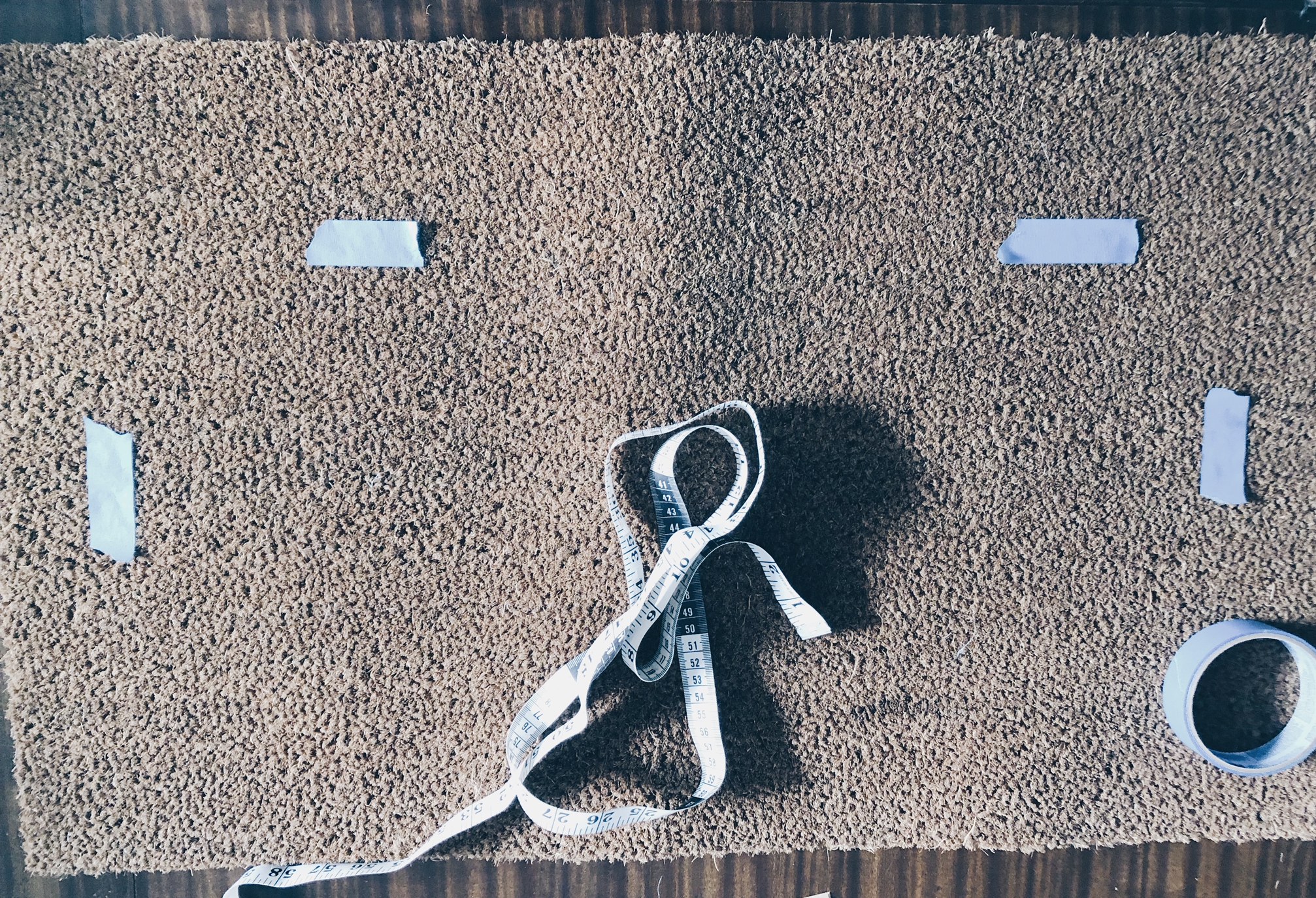 Once your stencil is in place, it is time to paint! If your stencil is moving around, you could use straight pins to hold it steady. Take your sponge brush and get some paint on it. Don't brush the paint onto the doormat, pounce it with an up and down motion. This will soak the paint into the mat, instead of having it rest on top.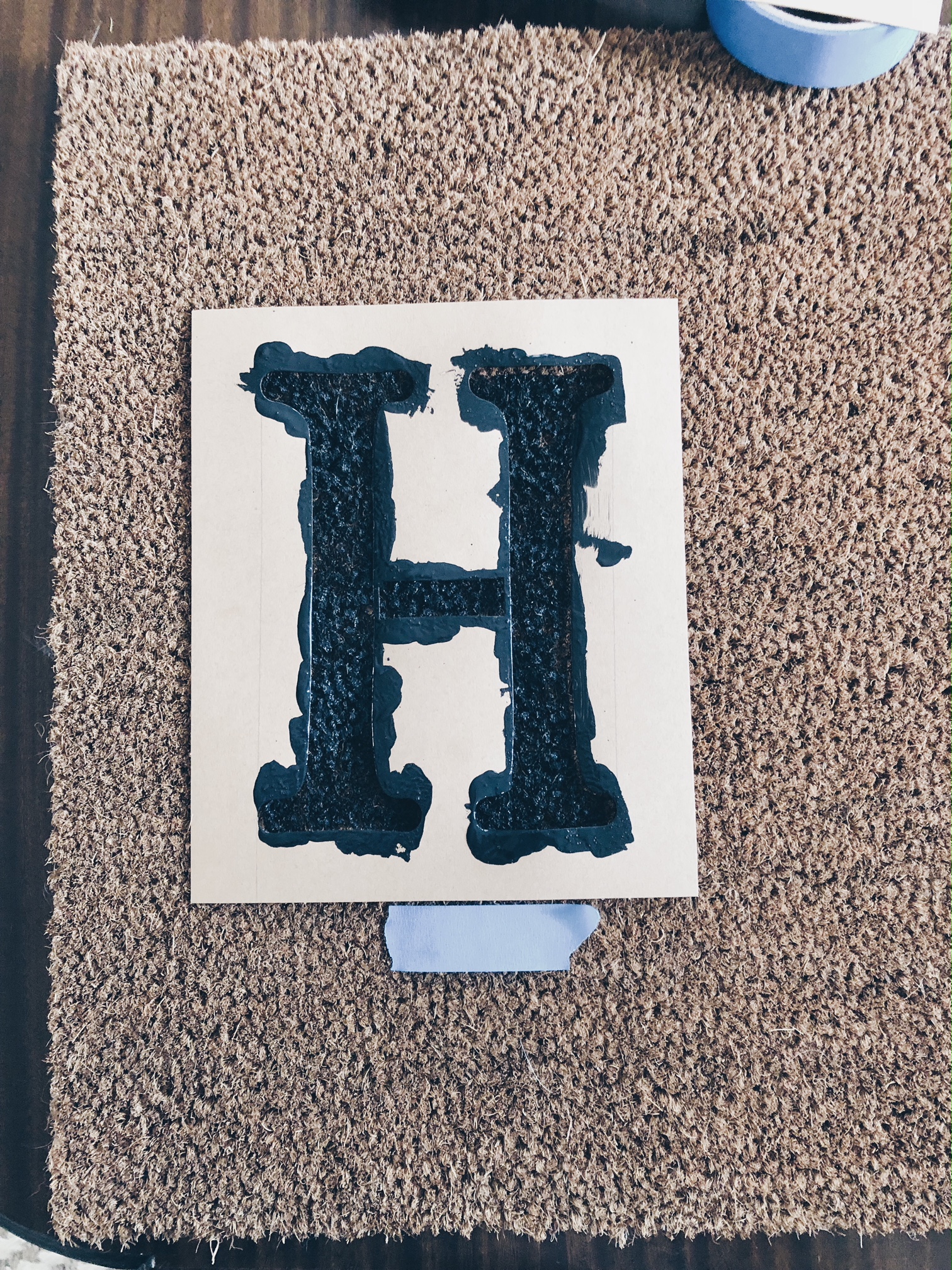 Let dry, then place outside to greet your guests!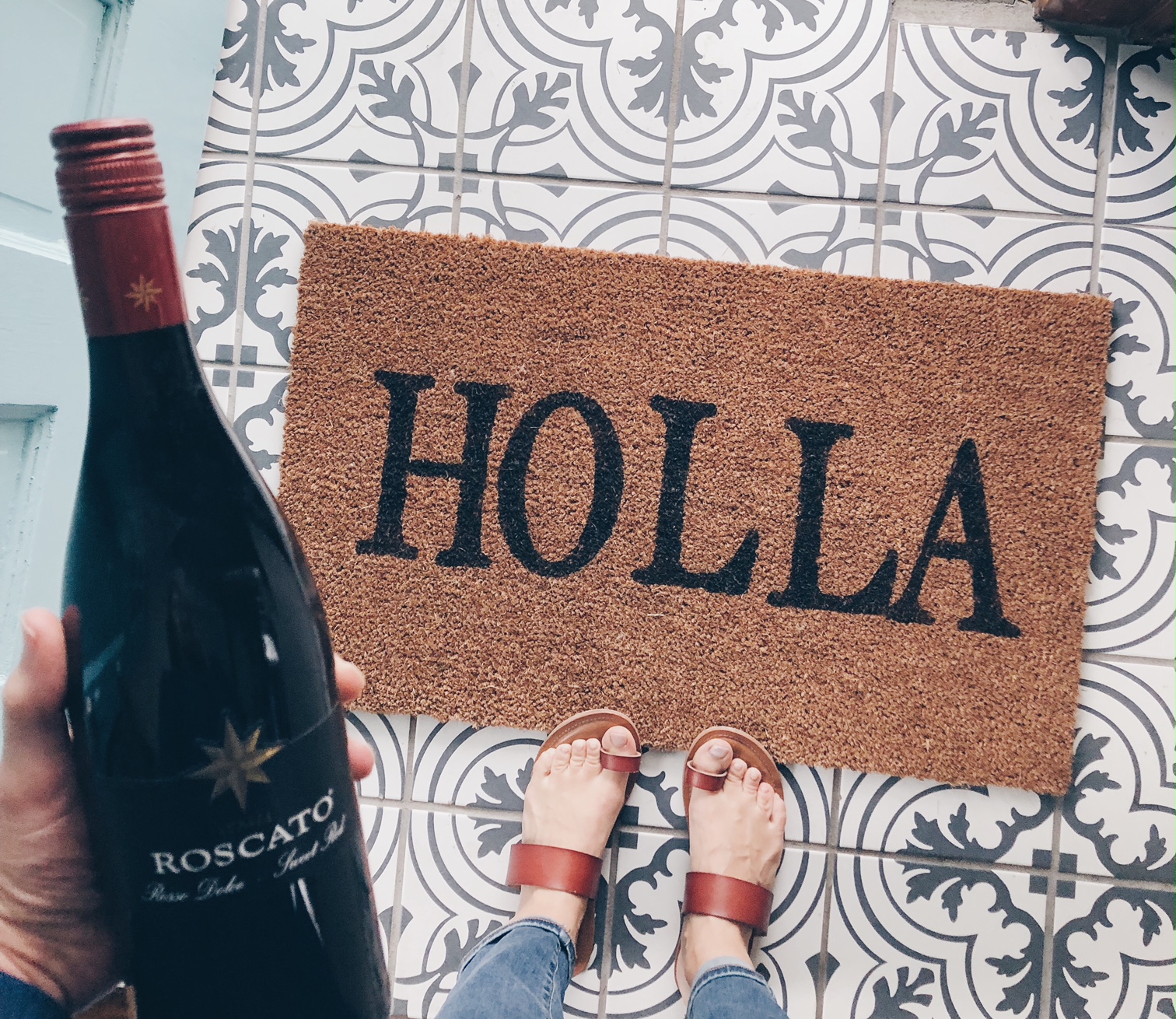 If you complete this tutorial yourself, tag @renovatingmaplesonmanor on Instagram.