Home Tip Tuesday: 5 Inexpensive Ways to Update Your Home
Happy New Year! I hope all of you had a stress-free and relaxing holiday break!  Today I am launching a new feature: Home Tip Tuesday.  Every Tuesday I hope to share my tips and tricks for renovating or updating your home.  Have ideas you want featured on RMM?  Leave a comment below and you may see your question featured on Home Tip Tuesday!
5 Inexpensive Ways to Update Your Home
Today's topic is one close to my heart: How to update your home inexpensively.  If you are anything like me, you get bored with your home decor frequently.  I love to move pictures, vases, and pillows around regularly to give my home a fresh look.  Here are some of my favorite ways to update your home inexpensively:
Rugs
One easy and inexpensive way to update your home is with buying a new rug.  Changing up the color or texture of a rug can completely change your space.  While you are at it, make sure you purchase a rug that is the right size for the space.  I had a too-small rug in our living room for awhile, and when I upgraded the rug to a new design, the bigger size made it feel so spacious.  Some of my favorite places to buy rugs are RugsUSA, Target, and Wayfair.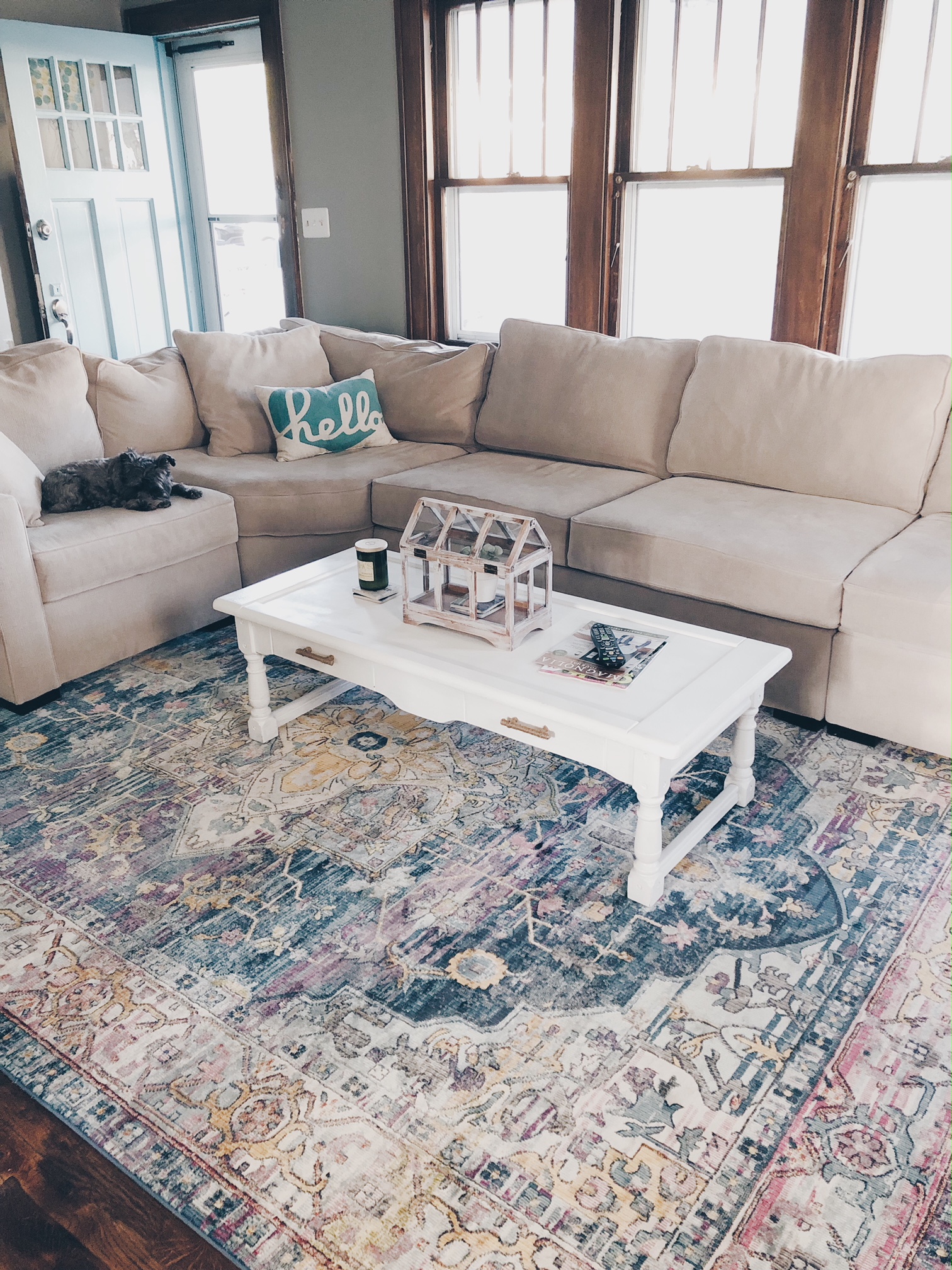 Paint
Don't roll your eyes.  This is on everyone's list on how to update your home inexpensively for a reason.  A can of paint can change the mood of a room, it can bring new life to an old piece of furniture, or it can add some drama to a space.  In the photo below, I created a faux wallpaper from a pattern I saw in a House Beautiful magazine. Such an impact!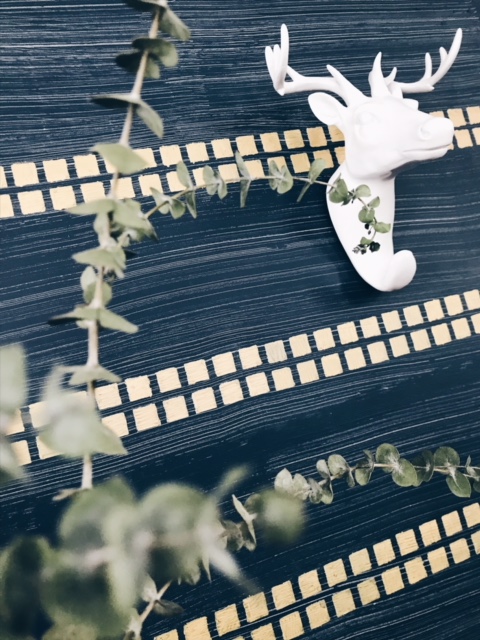 Hardware
An easy way to update your kitchen is to change out your cabinet hardware.  Switching out your existing hardware is a great way to modernize a space that hasn't been updated in a few years. Don't be intimidated by mixing metals either!  It is no longer passe to mix copper with oil rubbed bronze with brushed nickel.  Search on Pinterest for ideas on mixing metals.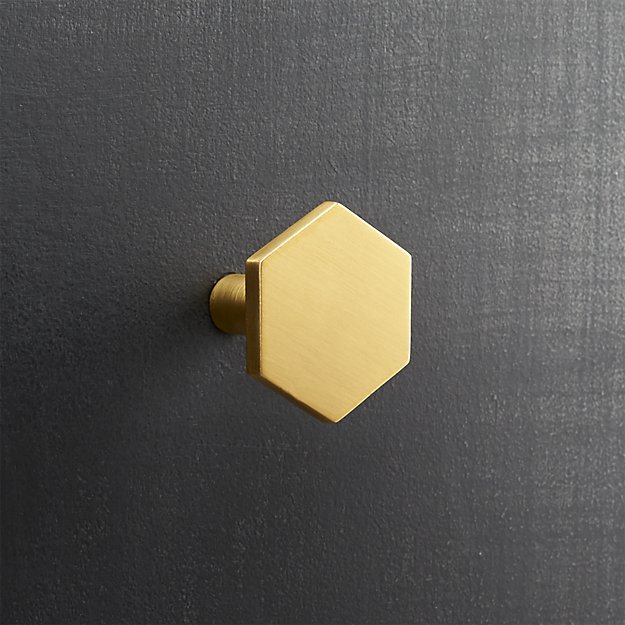 Removable Wallpaper
Wallpaper has come a long way from the granny styles of yore.  Removable wallpaper is so versatile and can be used in a multitude of ways. You can use it in the traditional sense, for the walls.  It can be used for a backsplash in your kitchen, to update a piece of furniture, or even to give your kitchen cabinets a fresh look!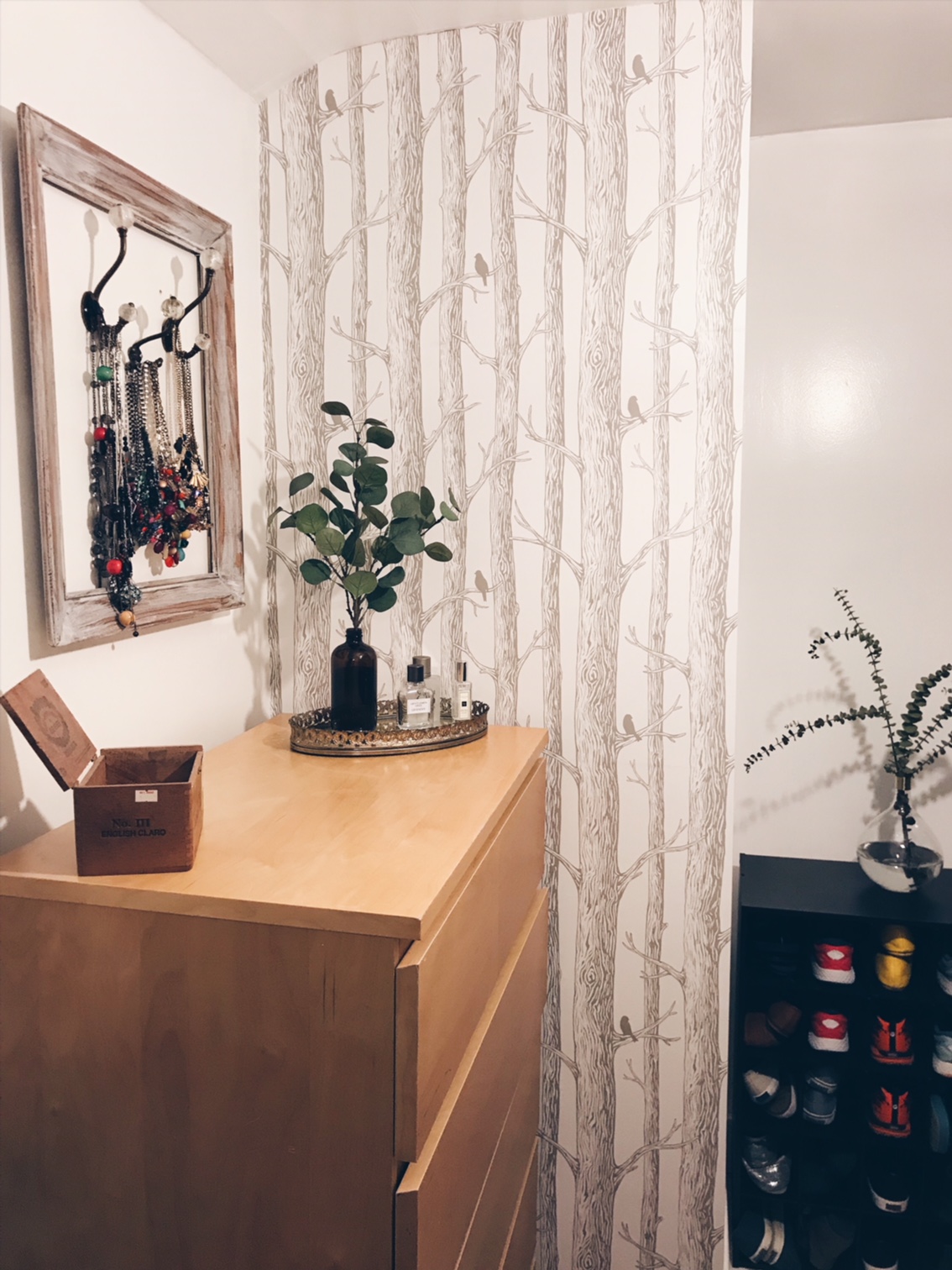 Rearrange Furniture
The easiest (and cheapest) way to update your home is to move your furniture around.  Usually when we move into a new space, we set up our furniture and leave it there forever.  Try moving your couch to the other side of the room, or pull in a different side table from a bedroom.  You'd be surprised how often a fresh perspective can change the look of your space!