How to Stencil an Outdoor Rug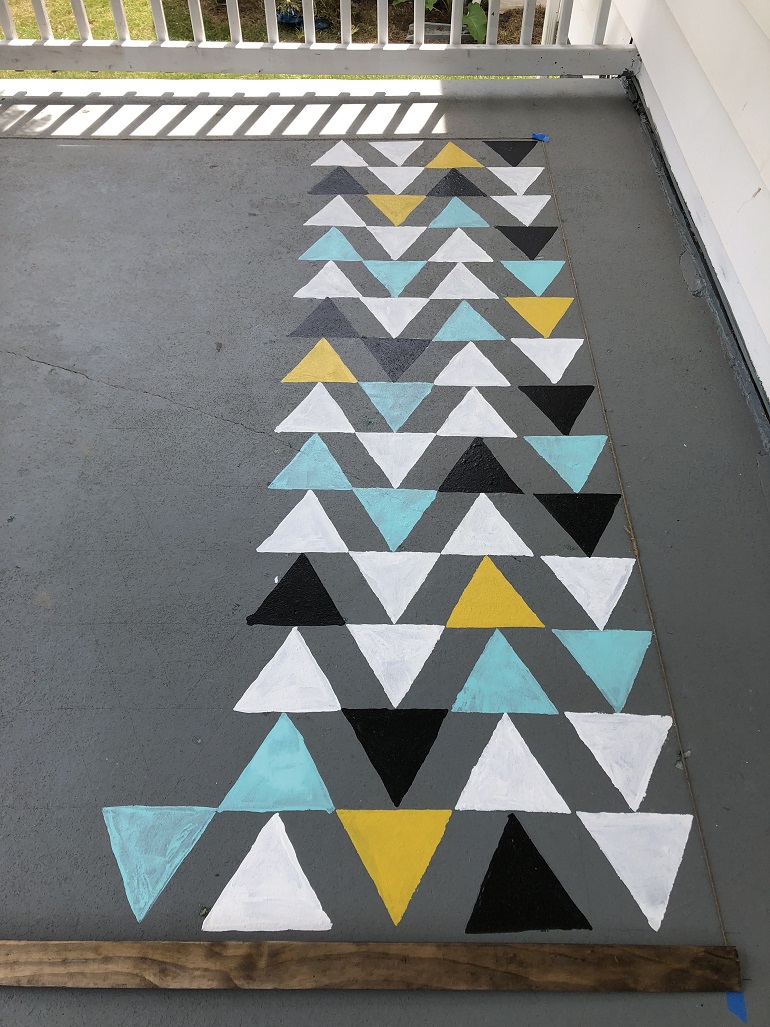 One day when I was walking home from the gym, I realized our front porch needed a little love. It already had a mini-makeover
last year
when I painted over the hideous green color with a neutral gray, but I felt like it need a pop of color.
We have a lot of teal on our front porch- the door, mailbox, and our Adirondack chairs, so I knew I wanted an outdoor rug that incorporated that color in a fun pattern. After many, many days of searching, I couldn't find anything that I loved. So I did what any good DIY-er would do- I made one!
I was inspired by an indoor rug that I found at
Target.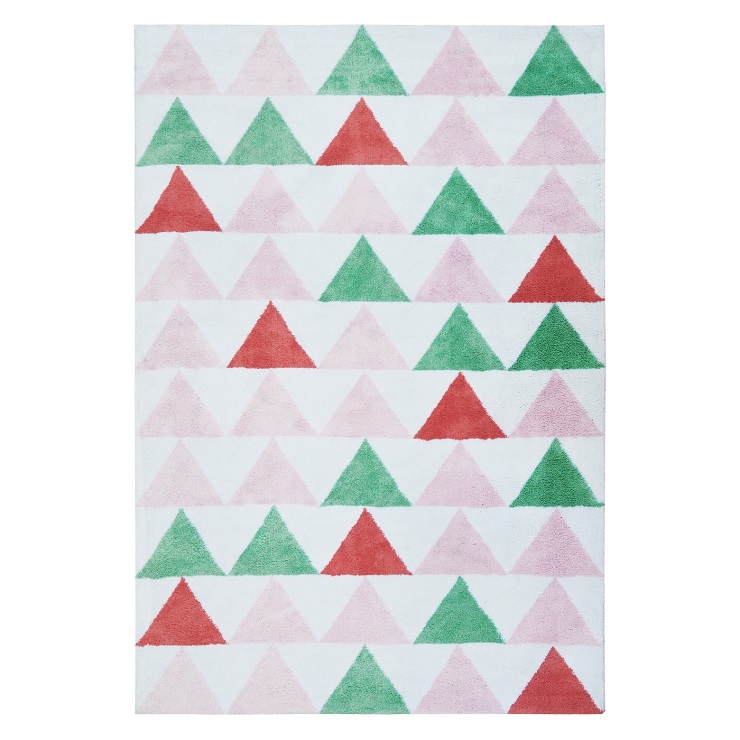 I loved the geometric pattern and the pops of color woven throughout the pattern. I found a triangle stencil by Folk Art, which I found at
Jo-Ann Fabrics.
I used the large triangle.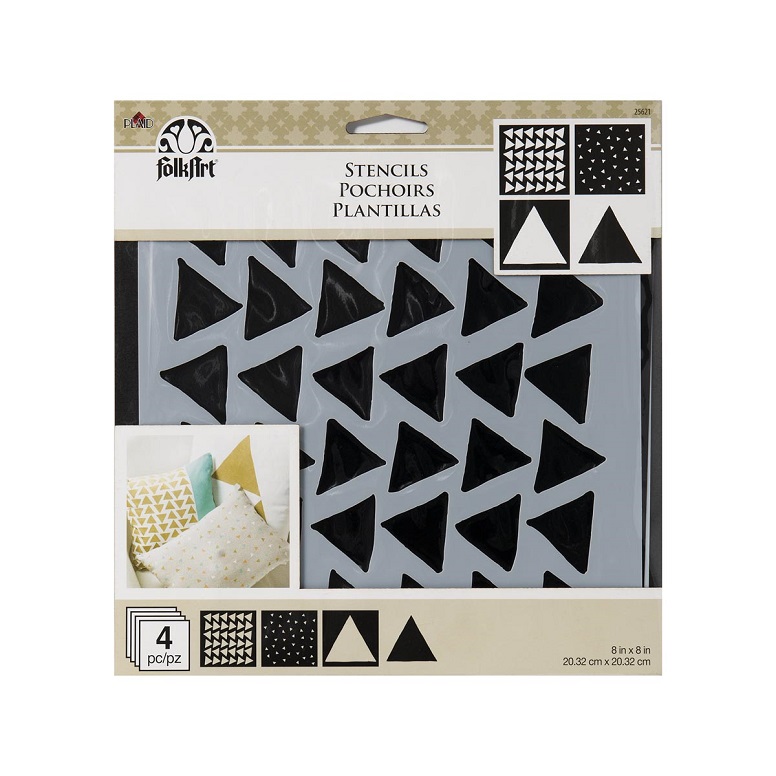 My next step was to pick out the colors. I wanted to use black and white for the main colors, and I chose teal and yellow for the pops of color. Folk Art has a great outdoor acrylic paint that will hold up to outdoor elements-
I chose the colors Sunny and Cabana.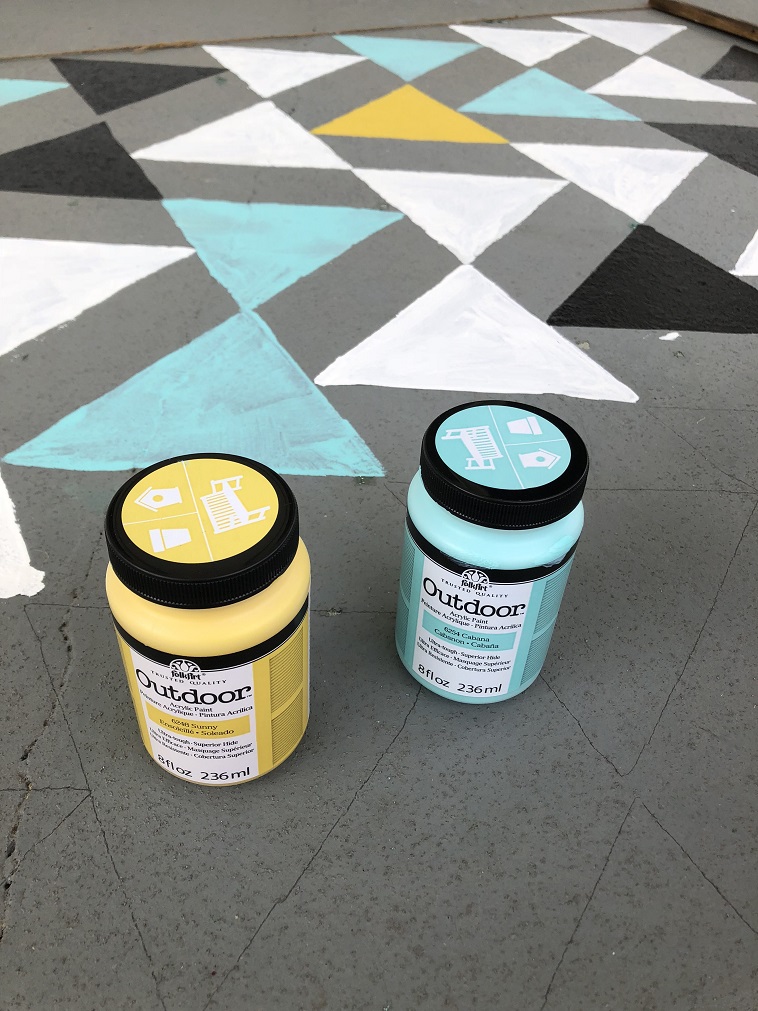 Before I could start painting, I had to measure the porch to determine the center of the rug. We have an older home (1920s), so nothing is quite square. I had to fudge the border of the rug so it looks centered.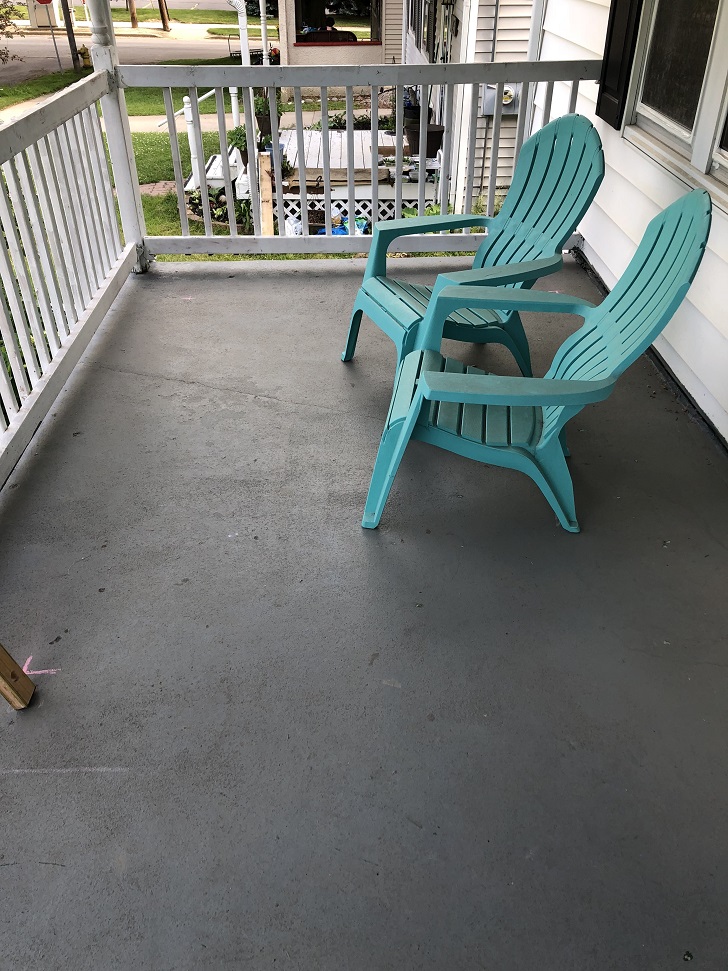 Finally, it was time to stencil! I stenciled the triangles going one direction in the first row, then flipped the stencil for the next row to create the pattern. I got about four rows in before I became impatient and started to paint. (#ProjectADD)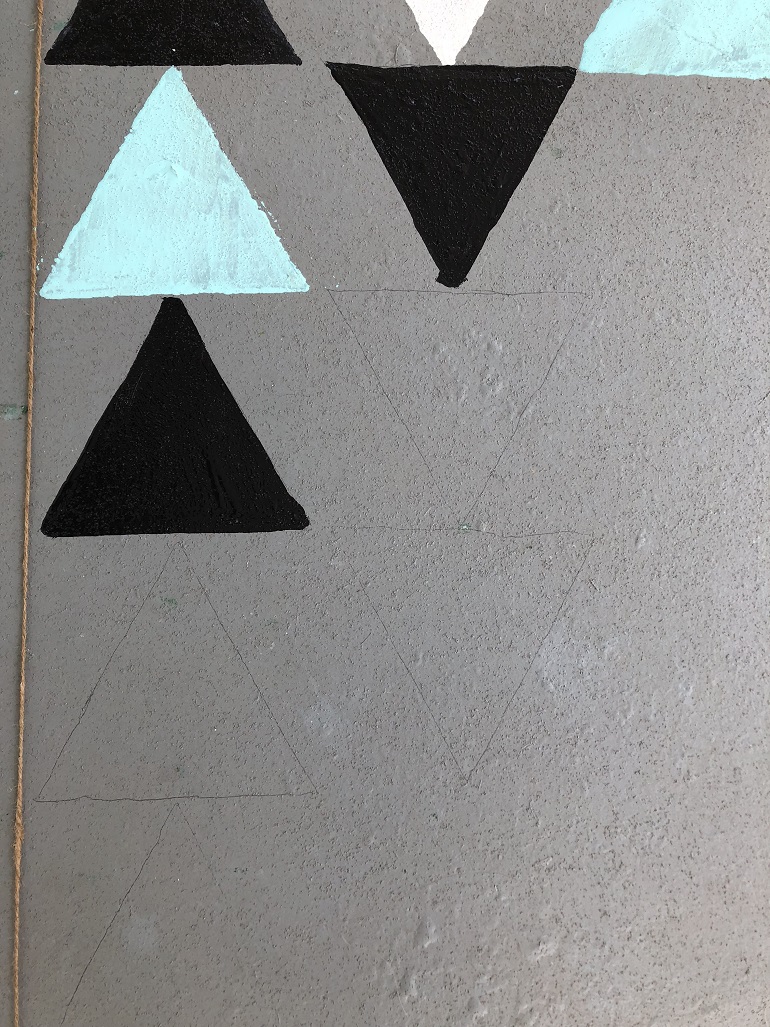 I didn't have a clear plan on how to map out the colors, but I knew I wanted the black and white to dominate the rug, so the teal and yellow would really stand out.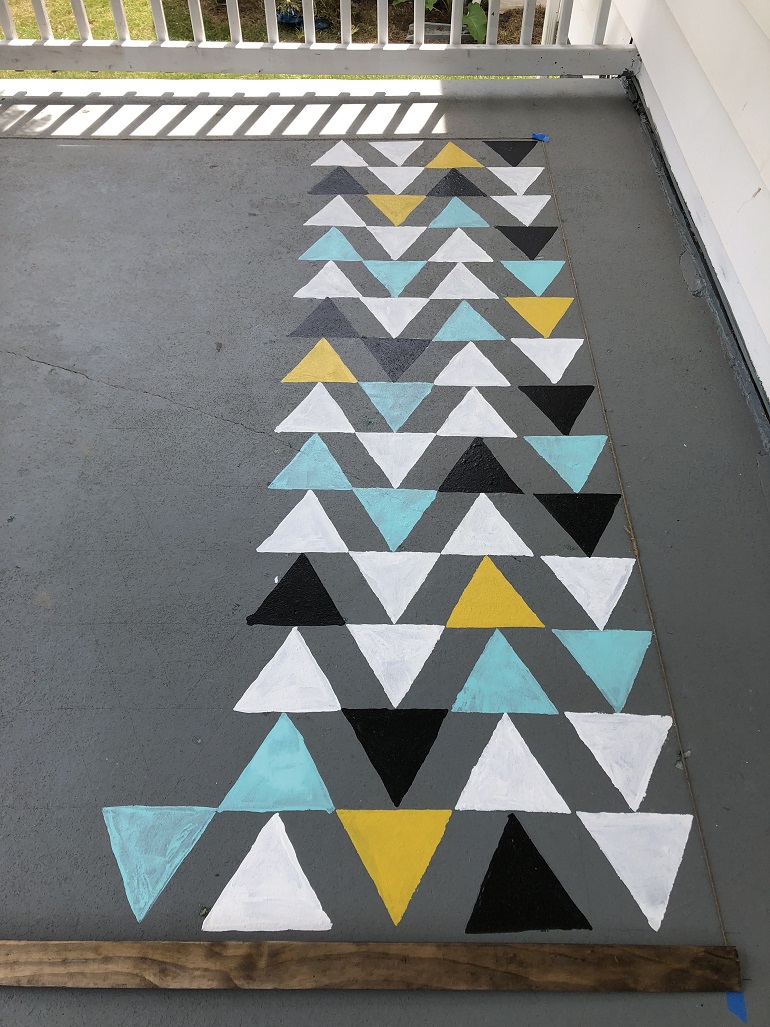 After a few days of painting and about a million podcasts, the rug is complete!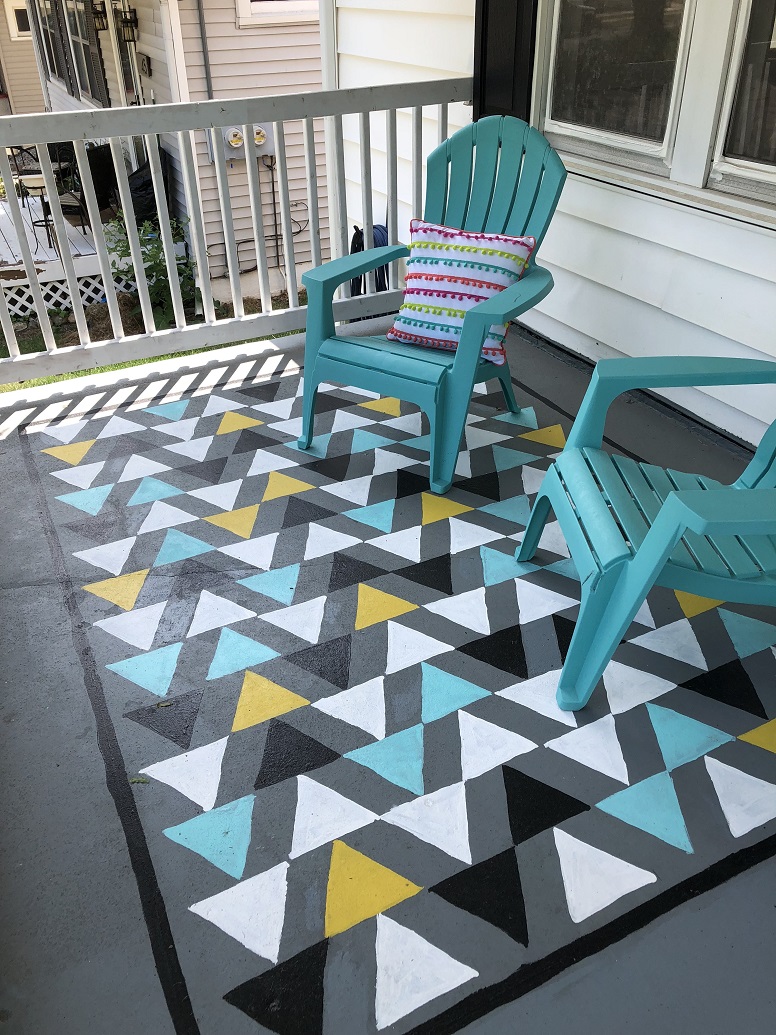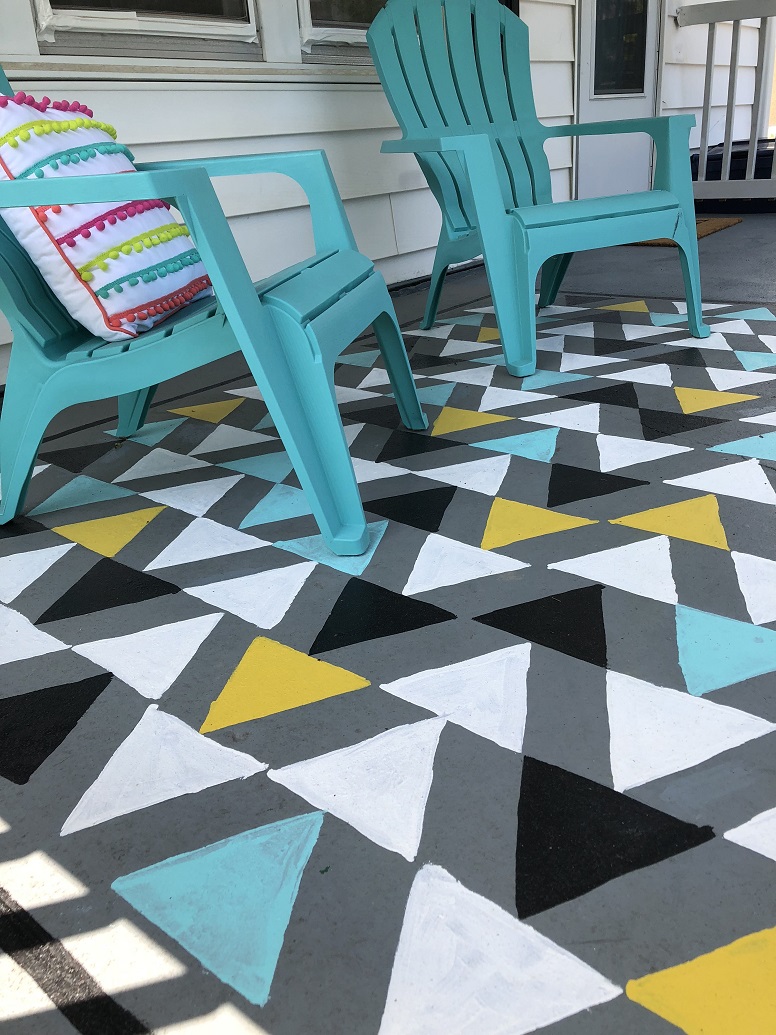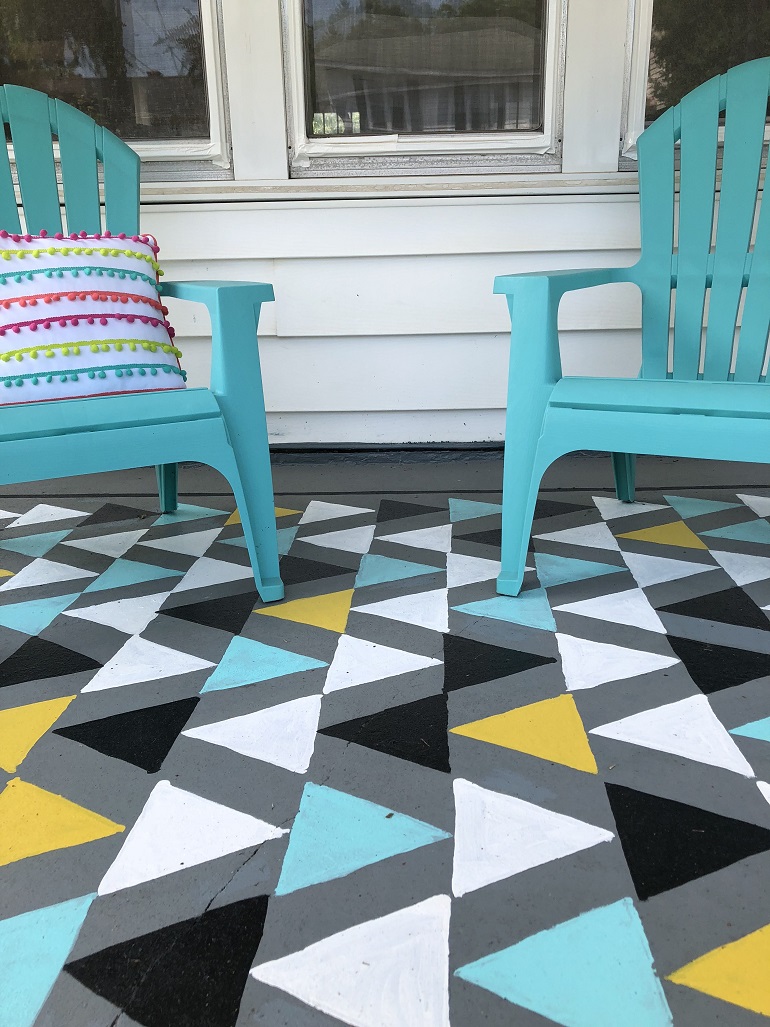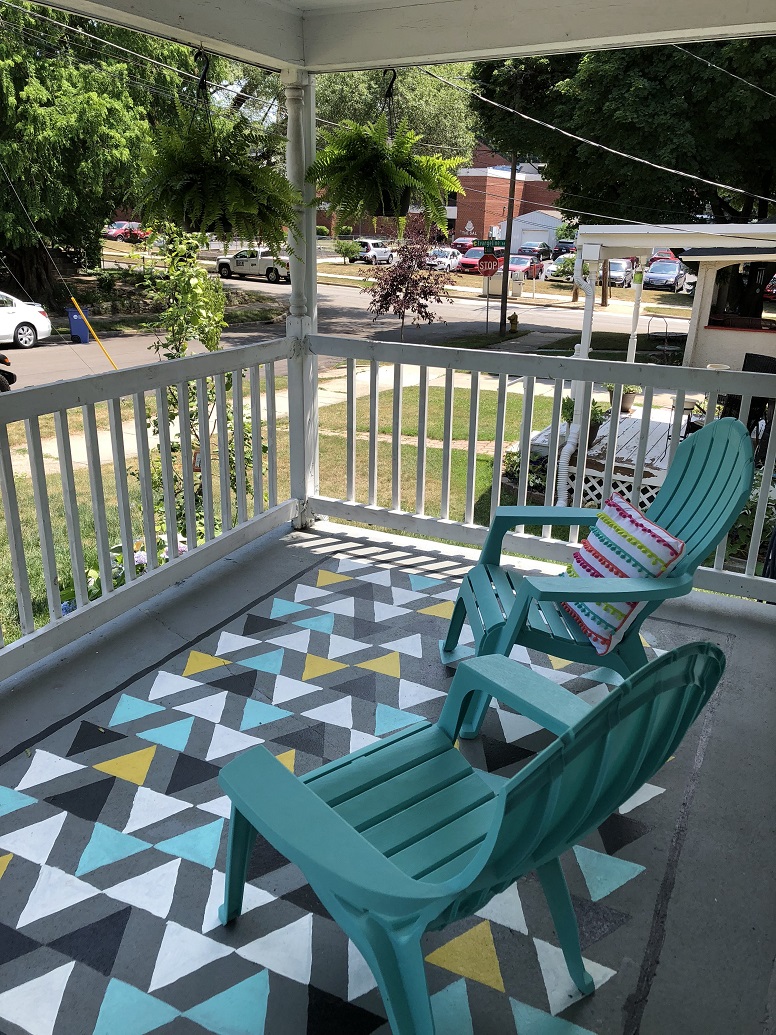 I think it adds a bit of whimsy and fun to the front porch. And the best part is- when I'm bored of it- it can be painted over! Now I'm headed out on the porch to read and enjoy a cup of coffee! Happy Monday!
Want to follow along with all of the behind-the-scenes excitement at Renovating Mapleson Manor, follow me on
Facebook
or
Instagram
!
Looking to upgrade your space? I do e-design or in-home consultation.  Click on Contact Me in the main menu and fill out the form.