Painting the Inside of a Fireplace
It's that time of year again, when the cooler weather leads to staying inside with some hot chocolate, a cozy blanket, and a roaring fire in the fireplace.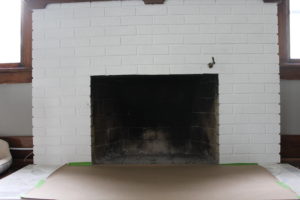 Our fireplace received a facelift about a year ago, when I painted the exterior and re-tiled the hearth.  The inside of the fireplace was definitely not Insta-worthy.  With all of the soot and grime, I knew our fireplace needed some love. Since we use our fireplace for actual fires, I had to use a paint that is specially formulated for high heat.   Follow along to see how to paint the inside of a fireplace:
How to Paint the Inside of a Fireplace:

Supplies:
a scrub brush
spray bottle with a mixture of vinegar and water
vacuum
rubber gloves
paint roller and pan
Paper to protect areas from stray paint
Step One
First, you need to tape off and protect any areas where you don't want paint to touch.  This stuff can be messy!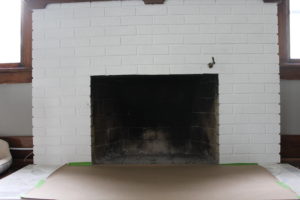 Step Two
Scrub the interior of your fireplace with a dry scrub brush.  Definitely use rubber gloves for this step, or the fireplace won't be the only thing you will be scrubbing.  Vacuum all of the dust and debris from the fireplace.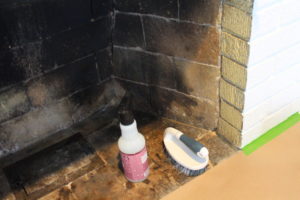 Step Three
Spray down the interior of the fireplace with the water/ vinegar mixture and scrub, scrub, scrub!  You will probably want to do this several time to get as much of the soot out.  Let dry.
Step Four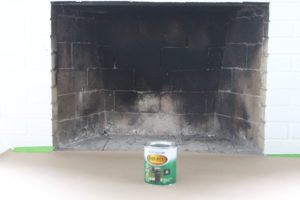 Grab your roller and can of High Heat paint and start painting.  I found this process to be pretty easy, although I did have to use some muscle to get paint in a few cracks.  Clean up, and you're done!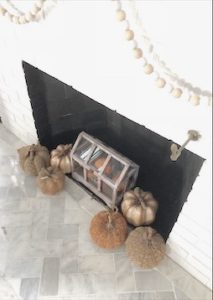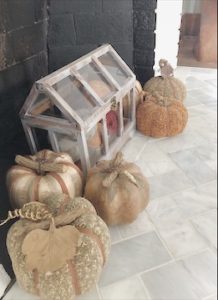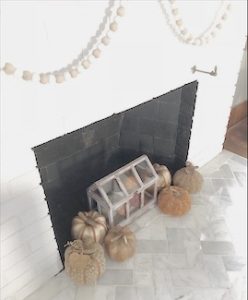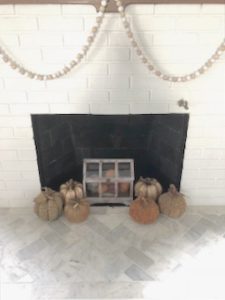 Although I do not like the cold, I definitely don't mind curling up by the fire with a glass of wine in hand.  Happy painting!