Week 2 of the Jeffrey Court Tile Renovation Challenge: The Realities of Renovation
I can hardly believe that Week 2 is already here of the Jeffrey Court Tile Renovation Challenge!  We are currently up to our chins in plaster dust, a dilapidated shower surround, and dining room that accidentally became part of the renovation.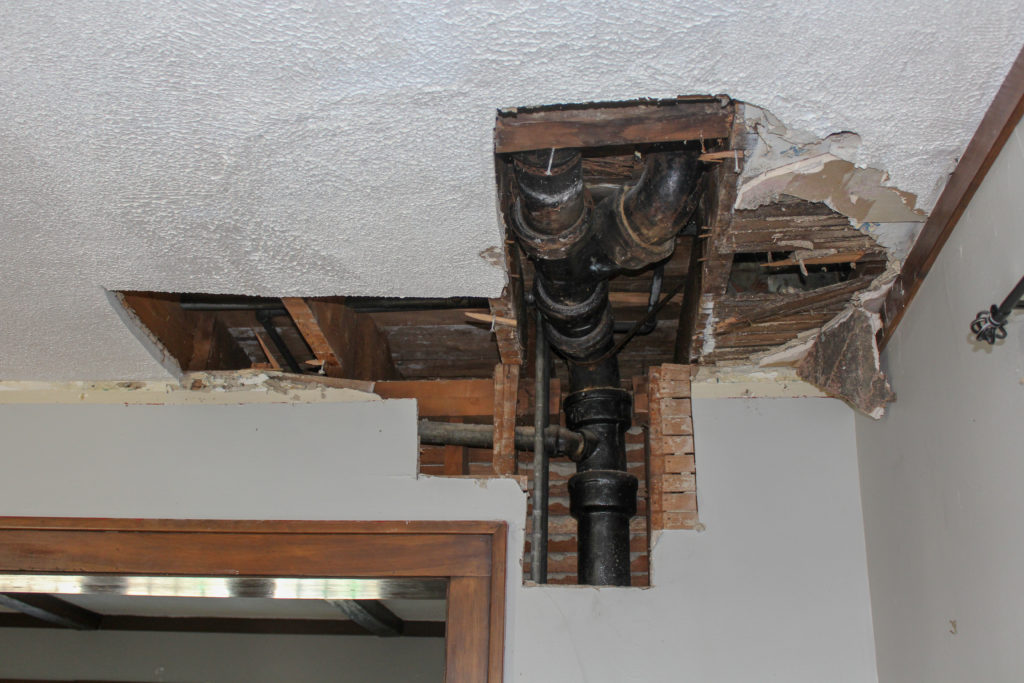 See, what had happened was, we decided to move our toilet.  Since our home is 100 years old, the drain stack was cast iron, which is NOT easy to convert into modern day plumbing.  Our plumber had to break into our dining room walls to gain access to the stack, hence, the dining room that is under renovation at the same time.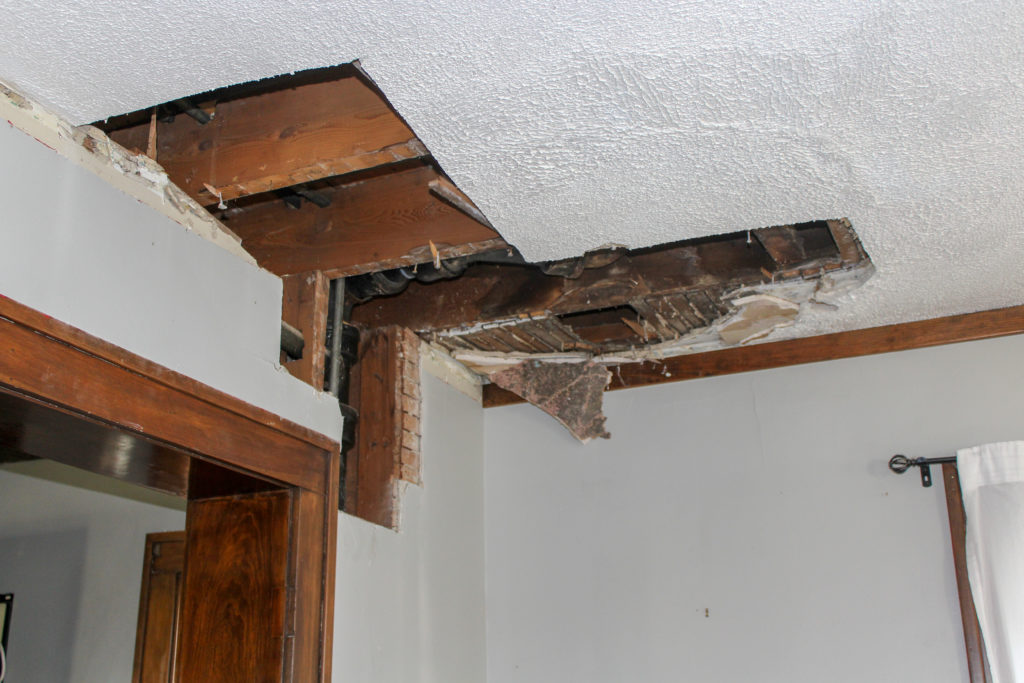 Week 2 updates:
All demolition has taken place
Shower/ tub surround is gone
Toilet has been relocated
Ugly mirror has been removed and hole has been drywalled
Concrete board is up and waterproofed
Concrete board is installed on the floor and ready for electric in-floor heating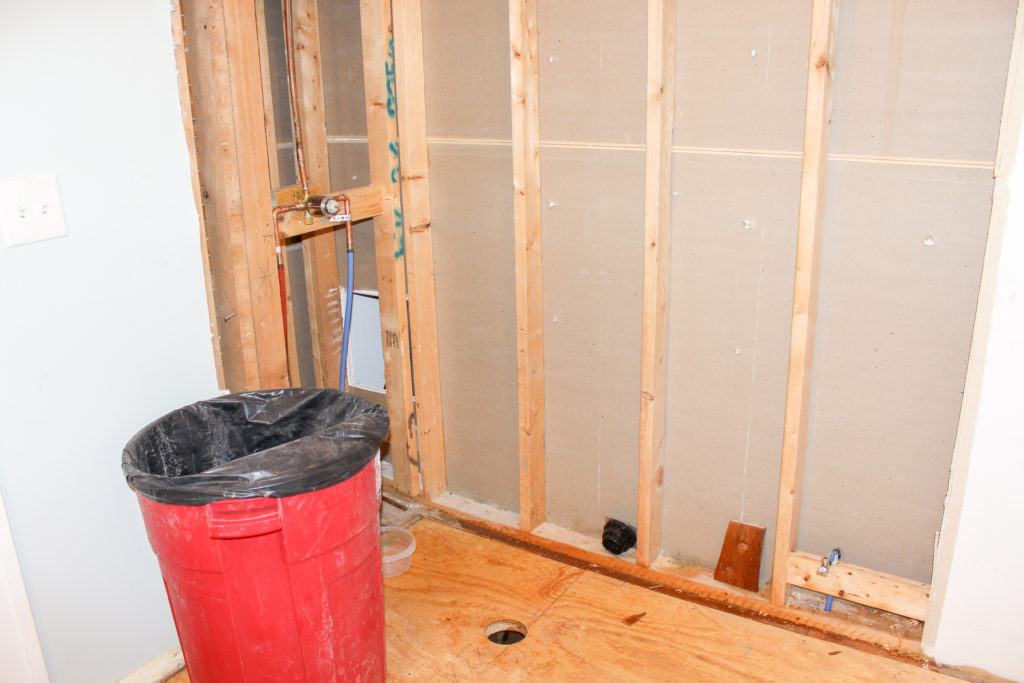 The plumber also replaced the galvanized steel pipes to the sink with PEX plumbing.  We did not realize until it was too late that his placement of the pipes will be visible with the vanity I had originally picked out for the bathroom.  We have our eye on a few other options, but that design choice is still up in the air.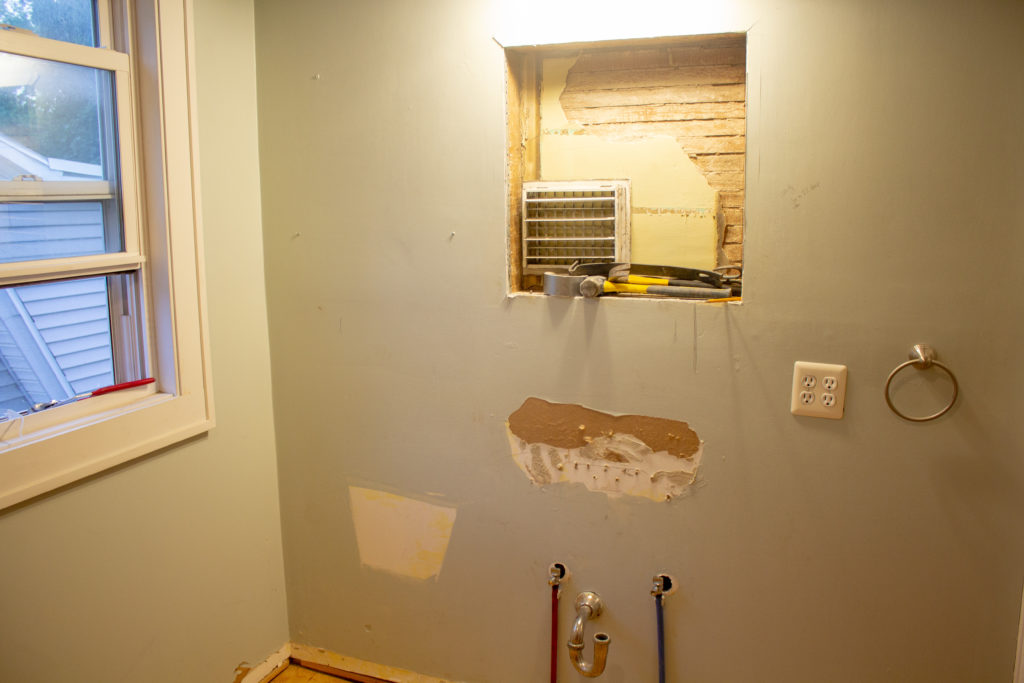 In good news, our tile arrived this week, and I LOVE it!  I am planning on using the gray Castle Rock Porcelain Hexagon Floor Tile for the floor (duh)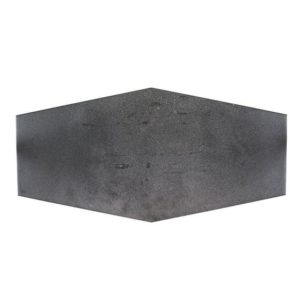 and the Stone Creek Porcelain Field Tile for the shower.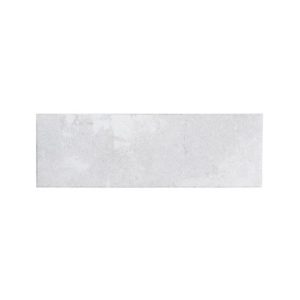 I'm going to play around with a few different subway tile patterns before I install it.  I'm leaning toward herringbone, but we will see!
We have big plans to tile the shower and floor this week, and hopefully get the toilet installed as well.  Wish us luck!
New to the Jeffrey Court Tile Renovation Challenge?  Check out Week One here!