Top 5 DIY Christmas Signs
It's beginning to look a lot like Christmas!  How many of you have snow already? We had our first snow this past weekend, and it officially feels like winter.  Earlier this week I showed you how to make a DIY pallet sign ornament, and today I collected a round-up of my top 5 picks of DIY Christmas signs from the Deck the Halls Blog Hop.
First up is Amy with Health, Home, and Heart with her DIY chalkboard.  Amy walks her readers through a tutorial to create the chalkboard from scratch, but you could totally accessorize a chalkboard you already own in her style.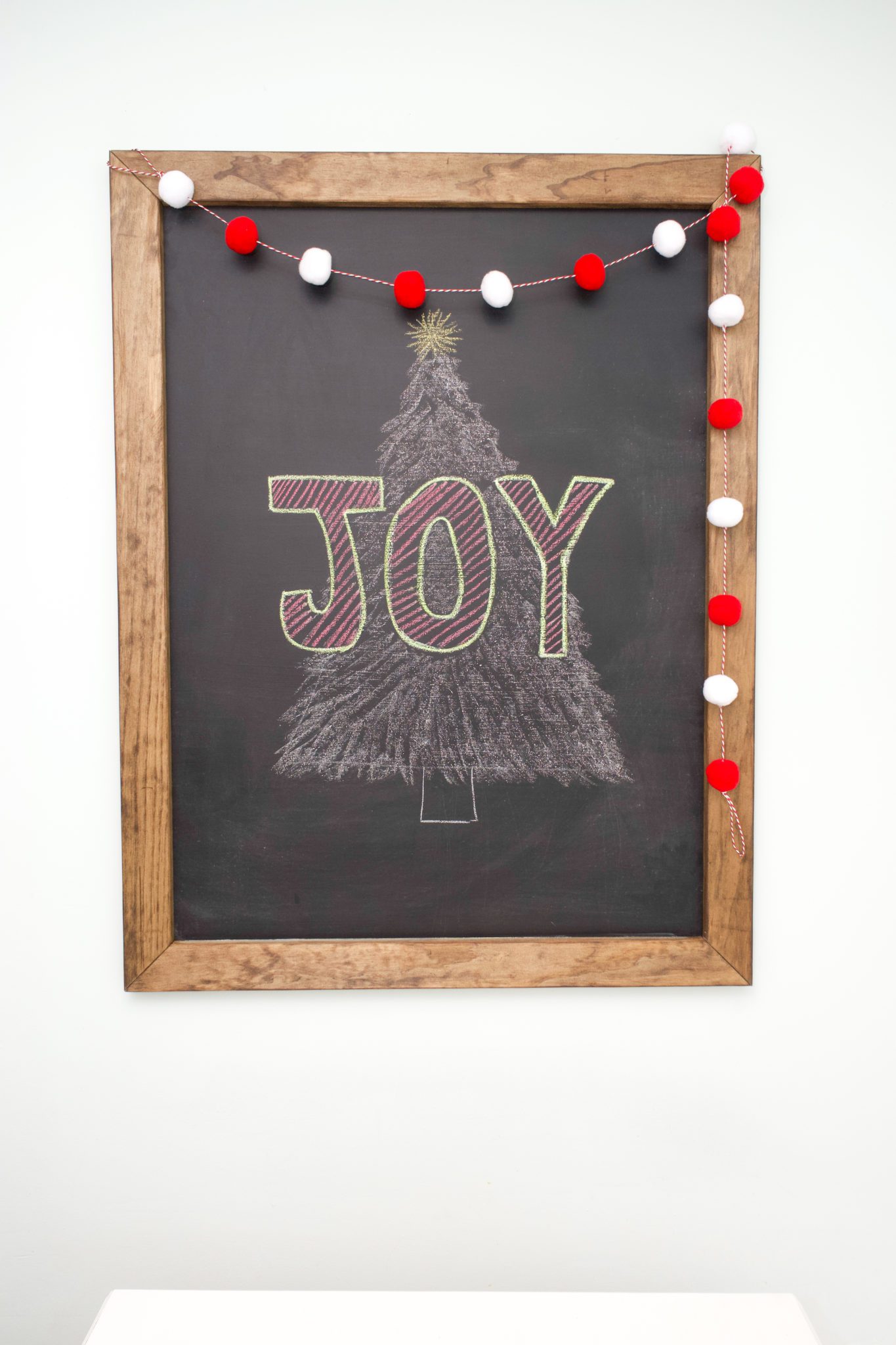 Next up is Kenya from KenyaRae.com with her Simple Wooden Christmas Sign.  Kenya created an adorable wooden sign using her new Dremel tool and a stencil.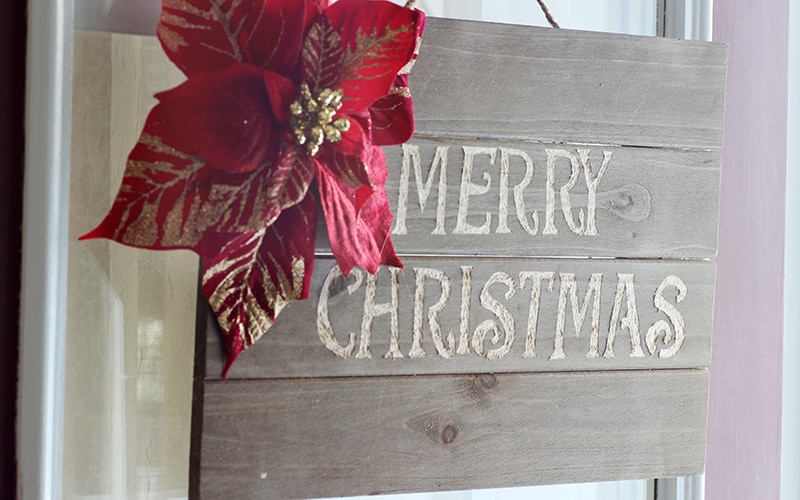 Sarah with Creative Ramblings outdid herself with her Christmas tree sign.  Using her Silhouette sign for the font and trees, and plywood for the sign, Sarah created a retail-worthy sign perfect for a gift (or yourself!).
Megan with Two Feet First made her own Happy Holidays Wooden Sign and IT.LIGHTS.UP! This project is probably not for the casual DIYer, but if you are comfortable around power tools, this one is 'lit!'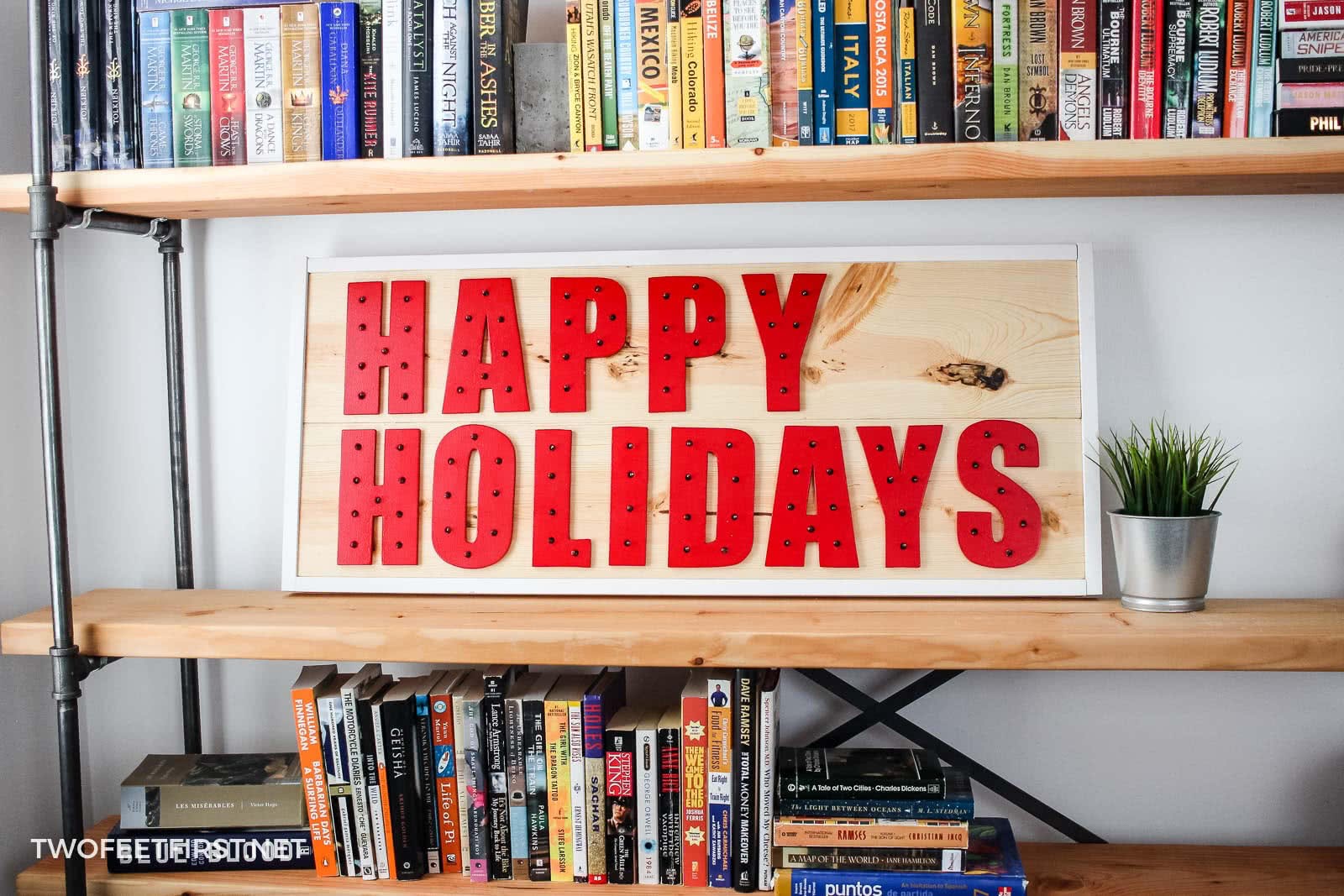 Vicki and Kristen from Timeless Creations made a beautiful sign out of barn wood with metal letters spelling out, "Joy to the World."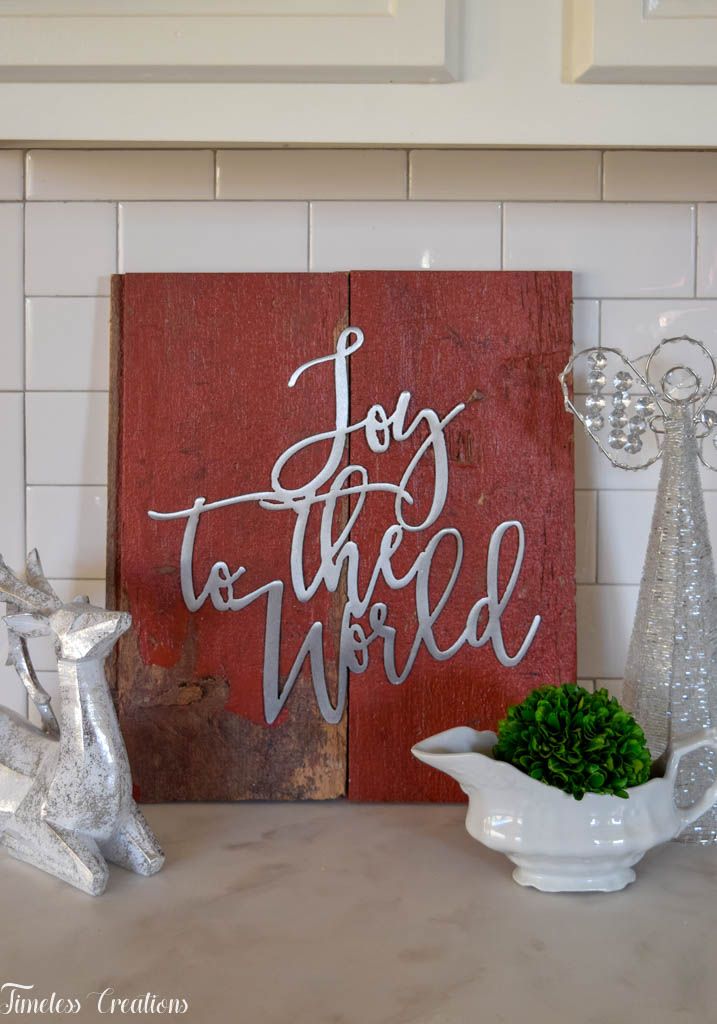 I hope you enjoyed this week's round-up of DIY Christmas signs.  Head back next week for another DIY project for your front porch!