Week Six: Final Modern Bathroom Reveal
It's here!  Our modern bathroom renovation is complete!  If you are just joining us on our journey, I am a finalist in the Jeffrey Court Tile Renovation Challenge, and this is the final reveal! So many exclamation points!
Click through to see weeks ONE, TWO, THREE, FOUR, FIVE of the challenge.
Before I pull back the curtains, let's take a peek at our bathroom before demolition began: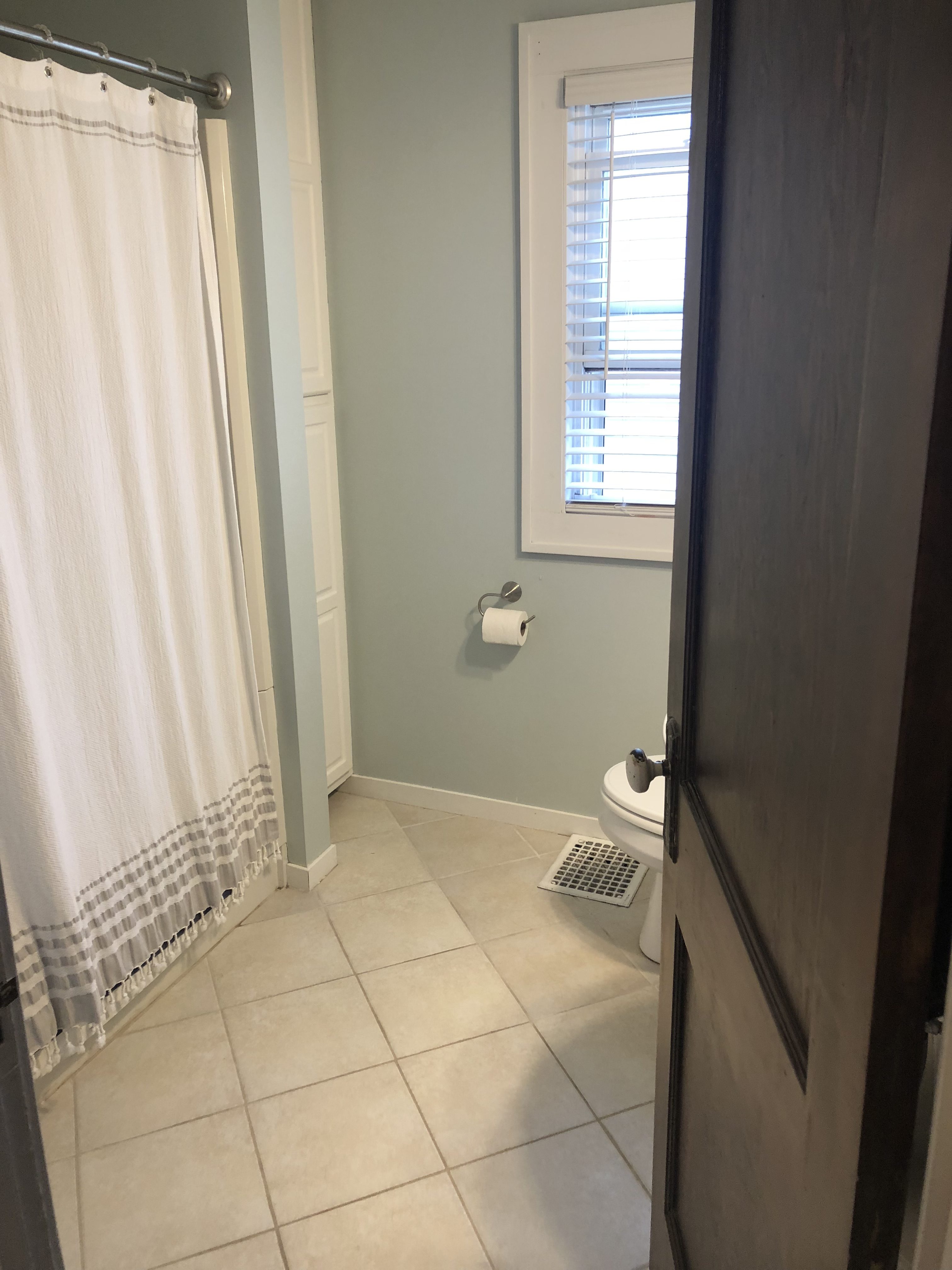 Here is the same angle, with a whole new look!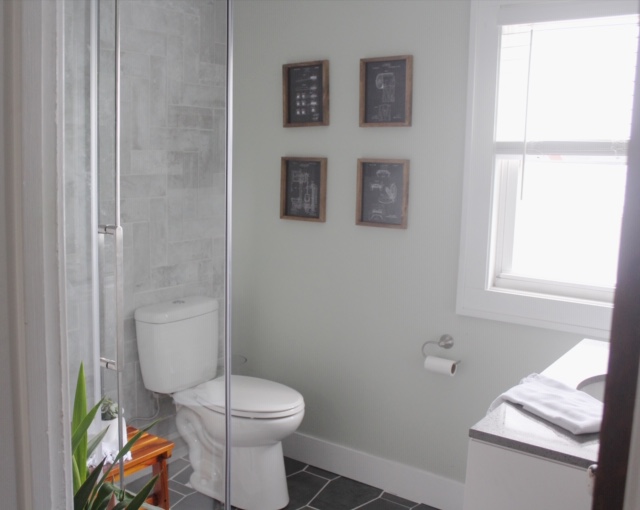 With this before shot you can see the tub surround and storage closet.  Now we have a new location for the toilet and a walk-in shower!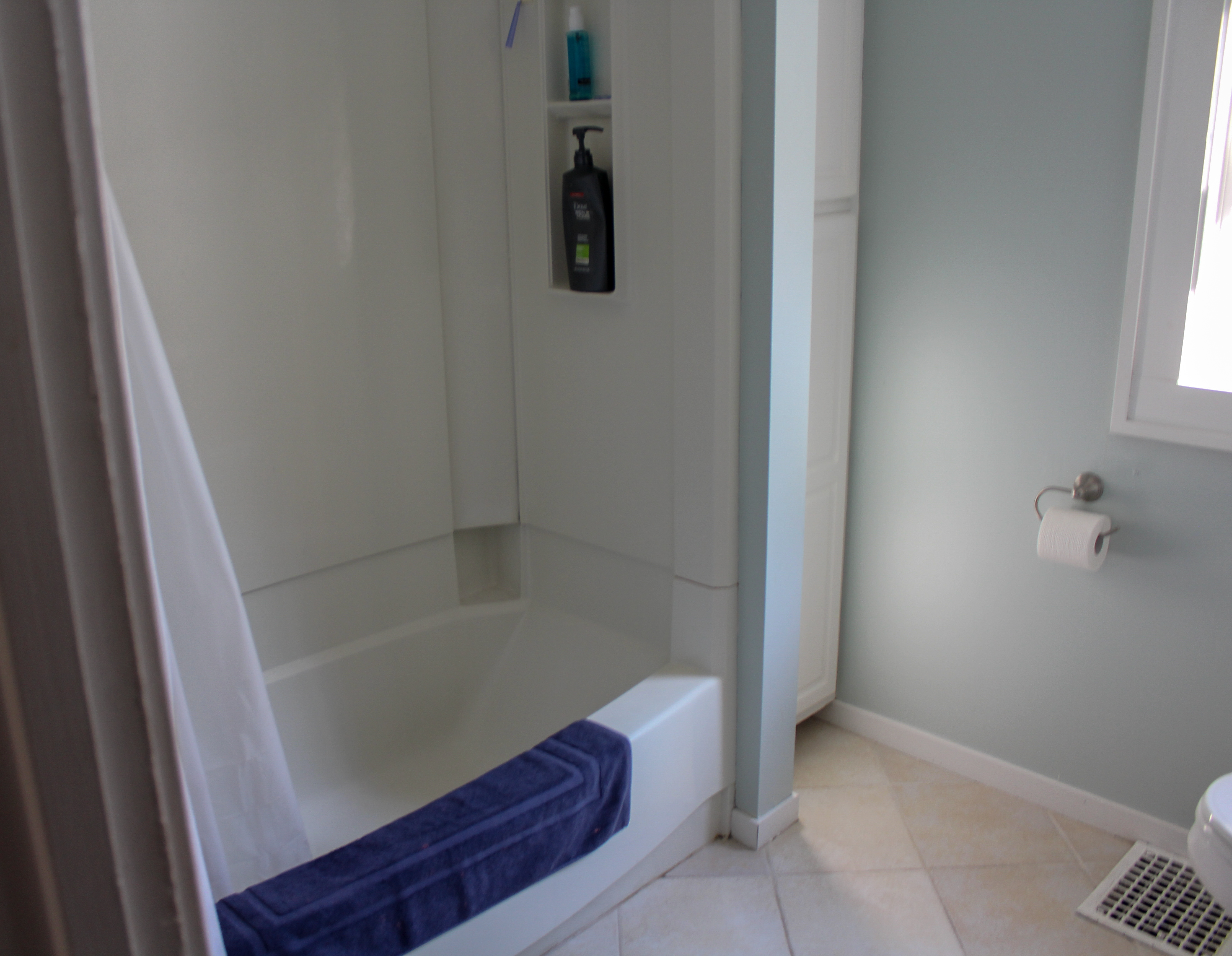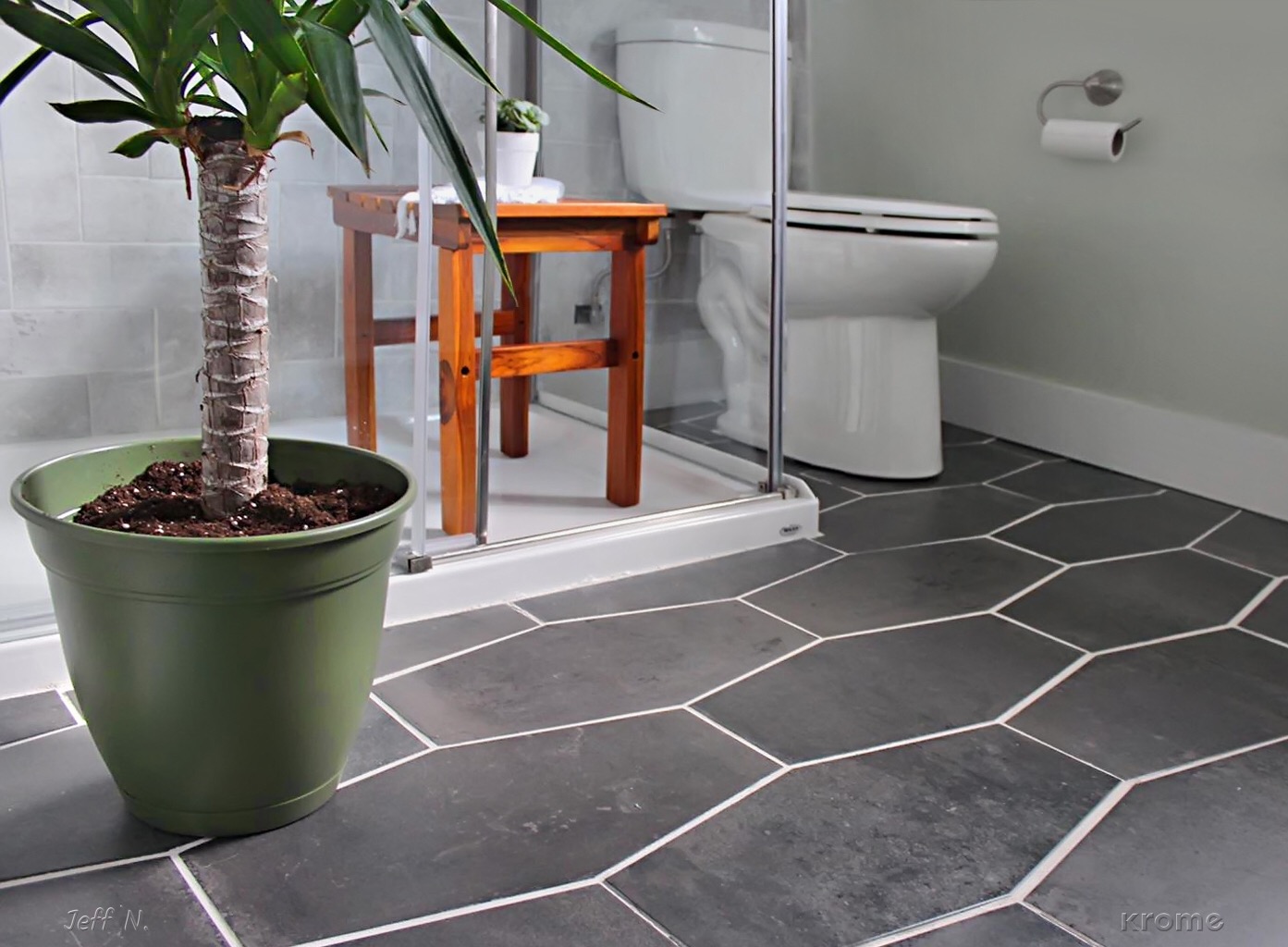 And can we talk about that floor to ceiling tile?  The Stone Creek tile from Jeffrey Court is a true standout in the straight herringbone style.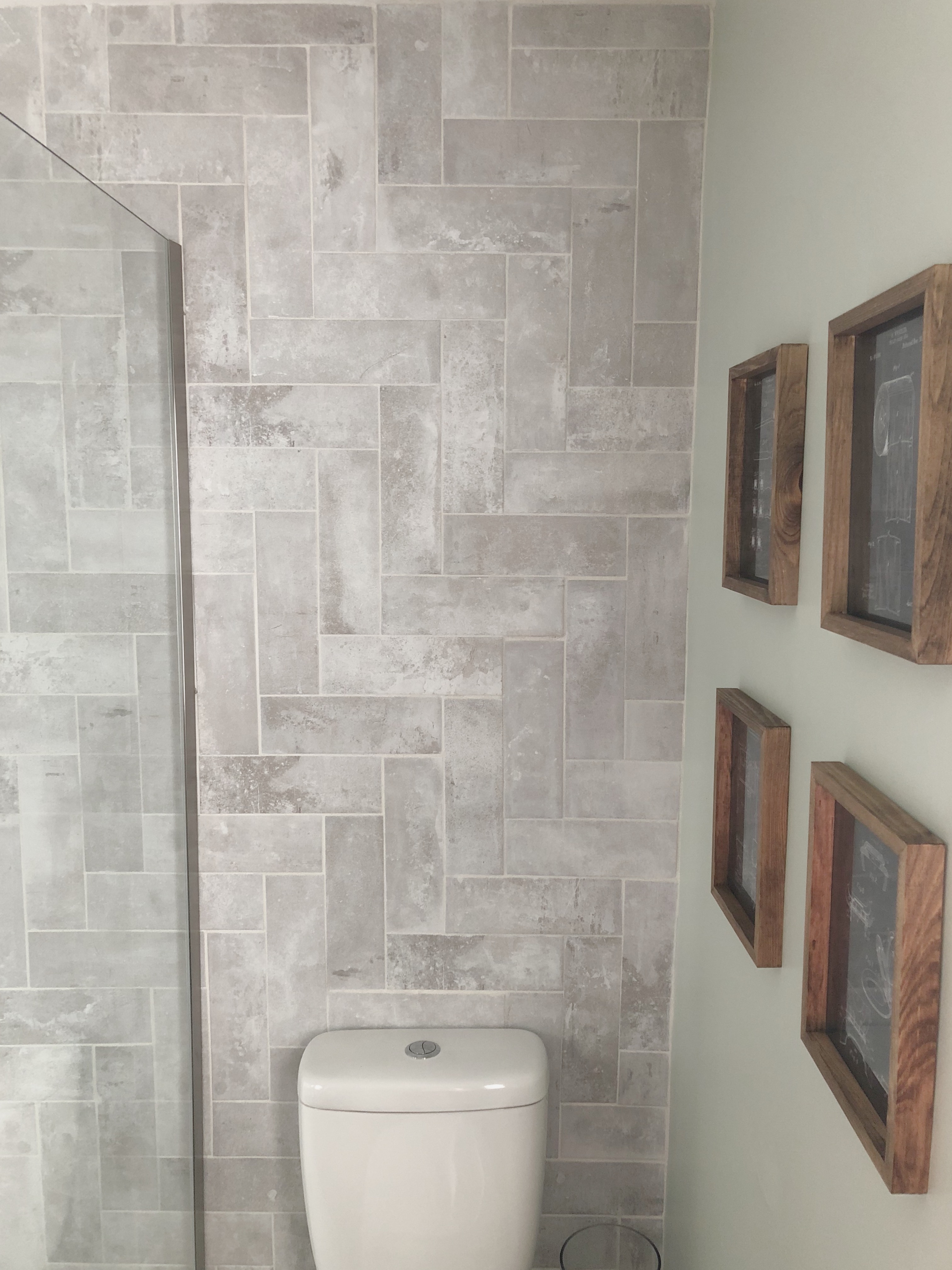 How about these super fun bathroom patent prints that I found on Etsy?  I love how they match the floor tile!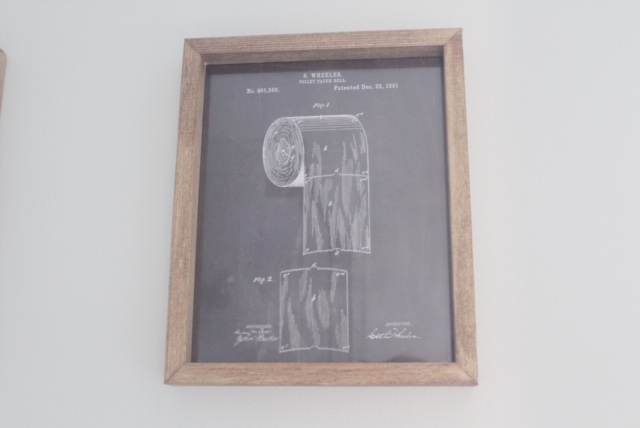 Speaking of floor tile, I legit want to sleep on this floor.  The Castle Rock Tile from Jeffrey Court has an old world feel, but the pattern makes it modern. Plus, the floors are heated, which is perfect for the impending winter season!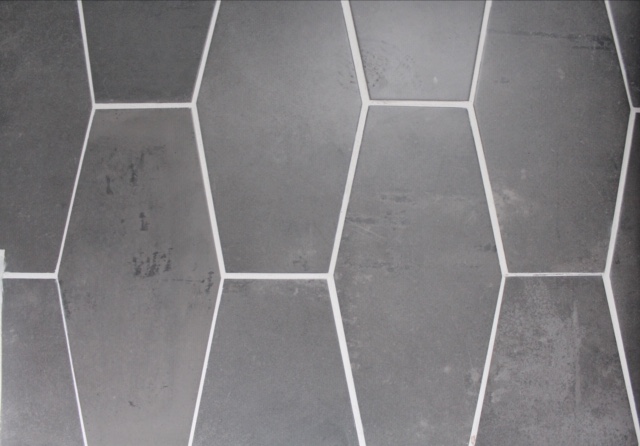 Our new vanity from Home Depot is such an improvement from our pedestal sink.  We have so much storage now for all of our things, or just to sweep off the counter before company comes to visit.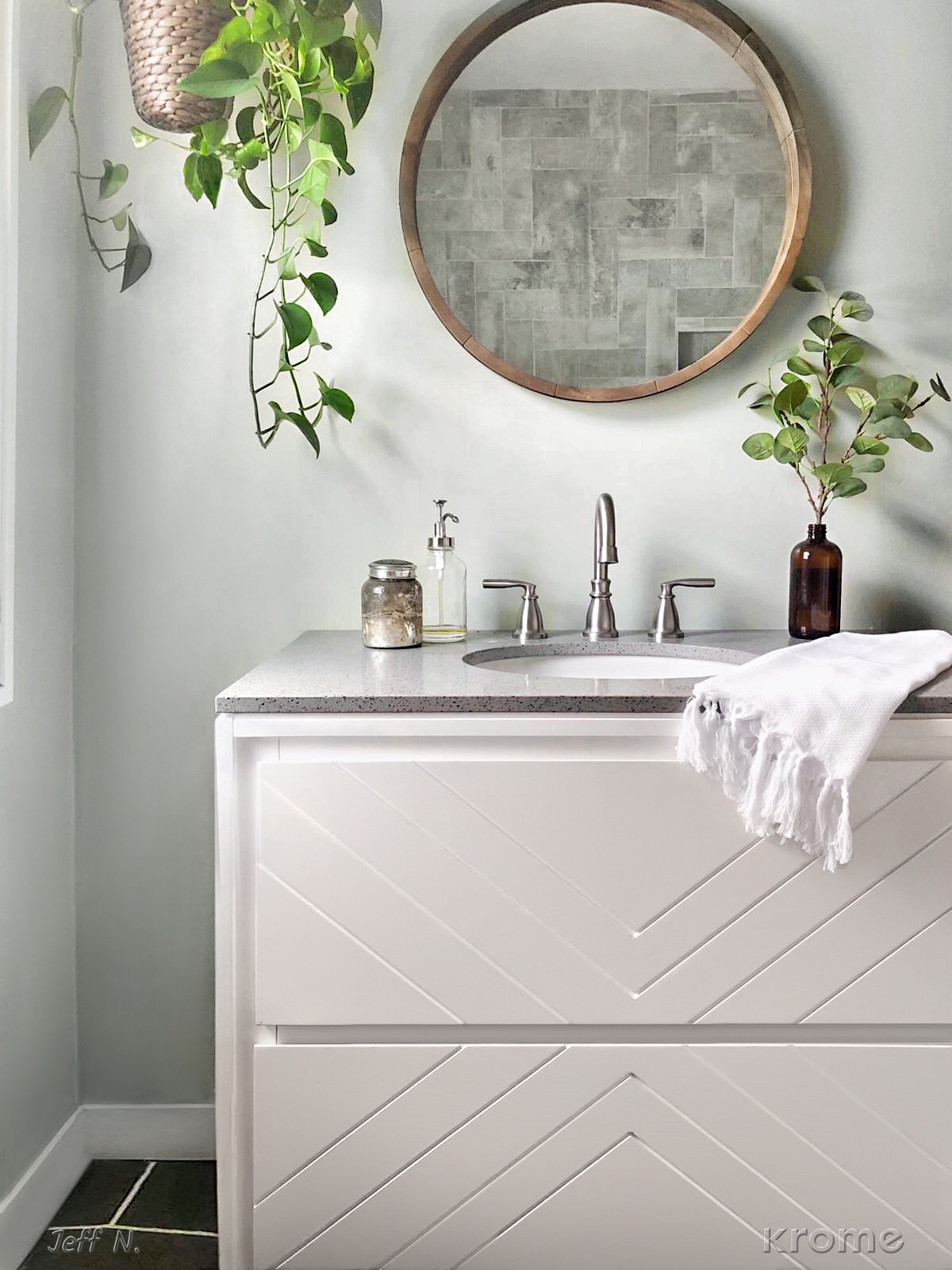 And now, I am going to take the world's longest nap (maybe on my heated bathroom floors!) and enjoy our new modern bathroom!  And now for all the pretty pictures!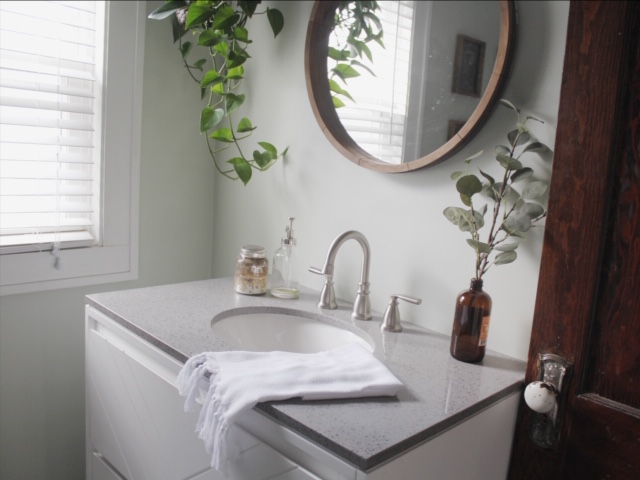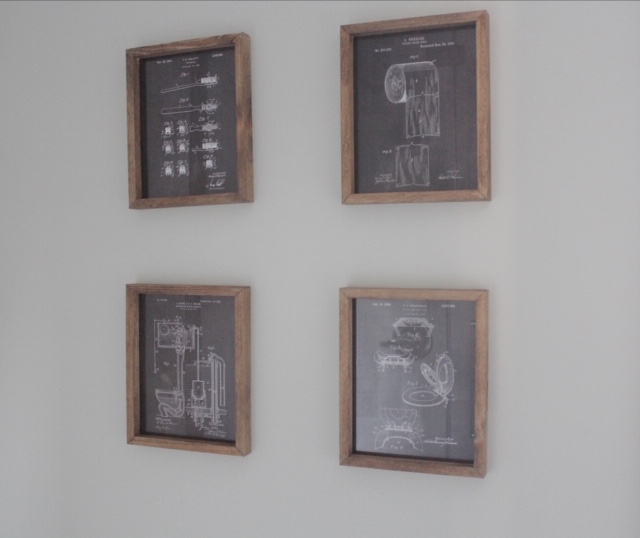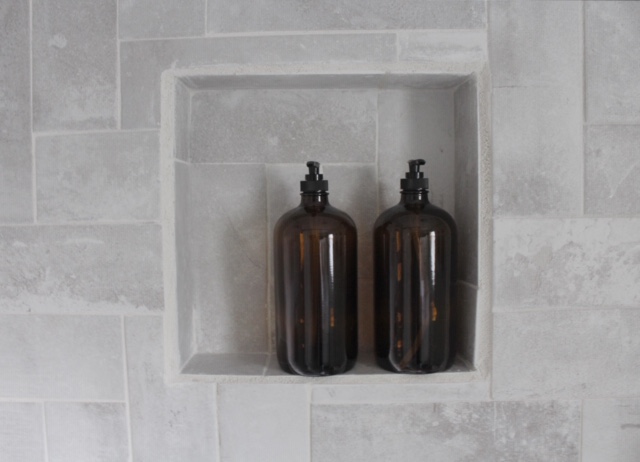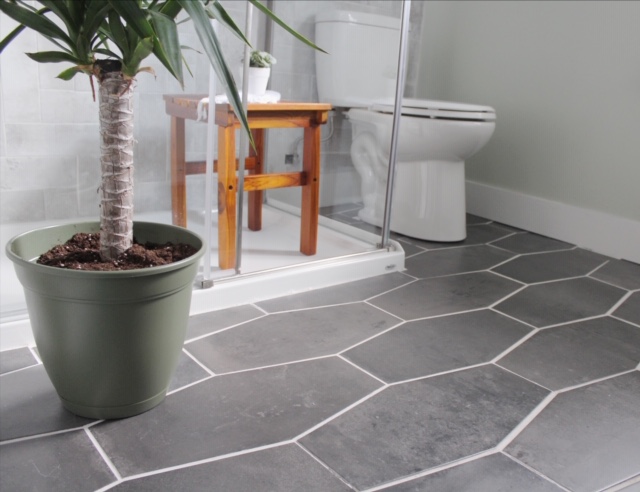 Thank you to Jeffrey Court Tile for sponsoring this renovation!  It has been such an incredible opportunity!