5 Ways to Update Your Home for Spring
Spring has yet to rear its lovely head in Michigan, but that didn't stop me from injecting my home with some spring decor! Here are my top FIVE ways to update your home for spring on a budget.
Flowers
I already feel the eye roll: Florals? For Spring? Groundbreaking.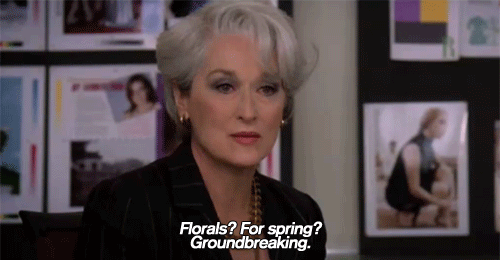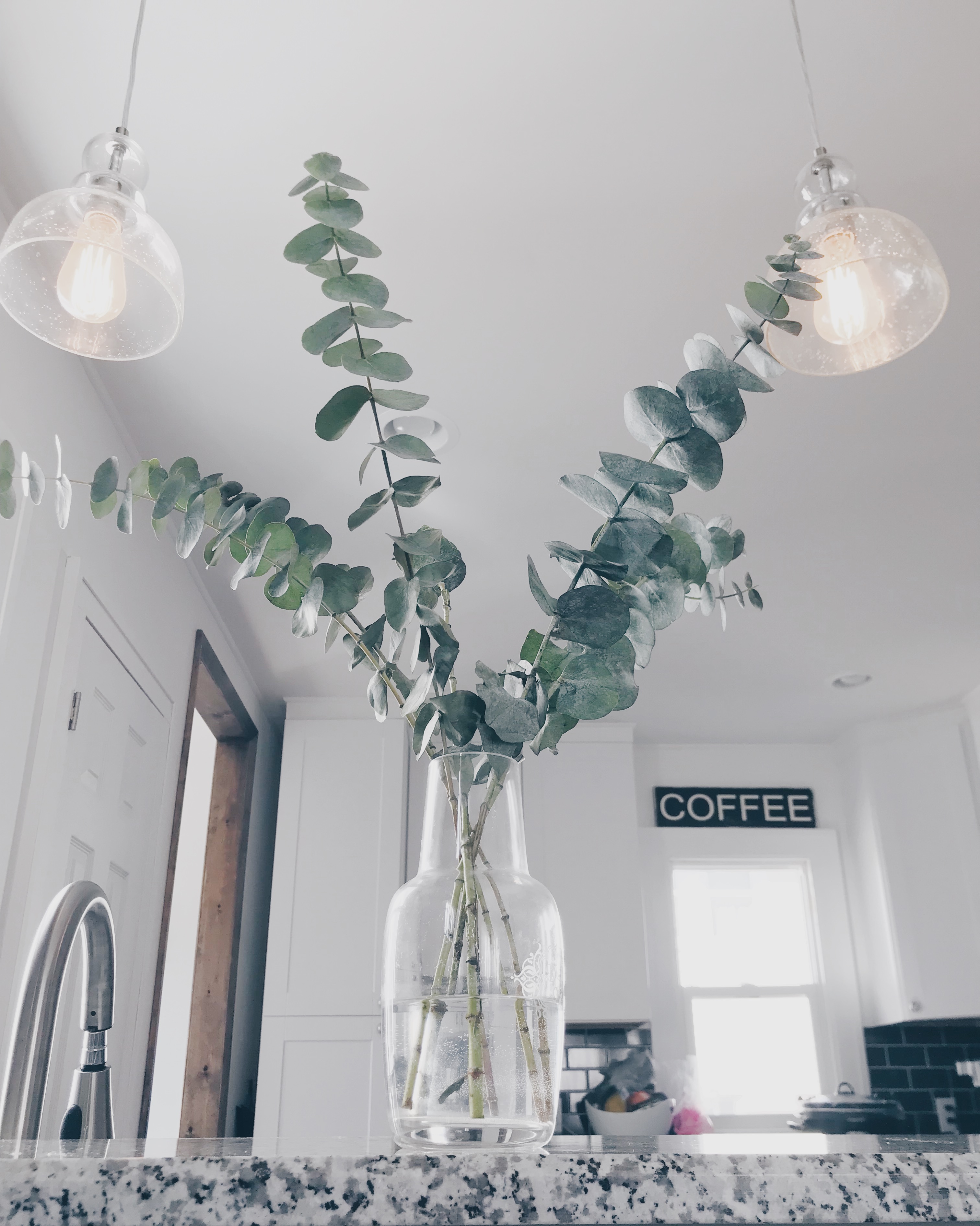 Flowers can be expensive, though. My secret spot to get inexpensive florals is Trader Joe's. They have so many beautiful, seasonal bouquets that would make any want-to-be-florist drool. My favorite picks for this time of year are tulips and my year-round favorite- eucalyptus. Find a cute jar, vase, vintage tin can, and style away!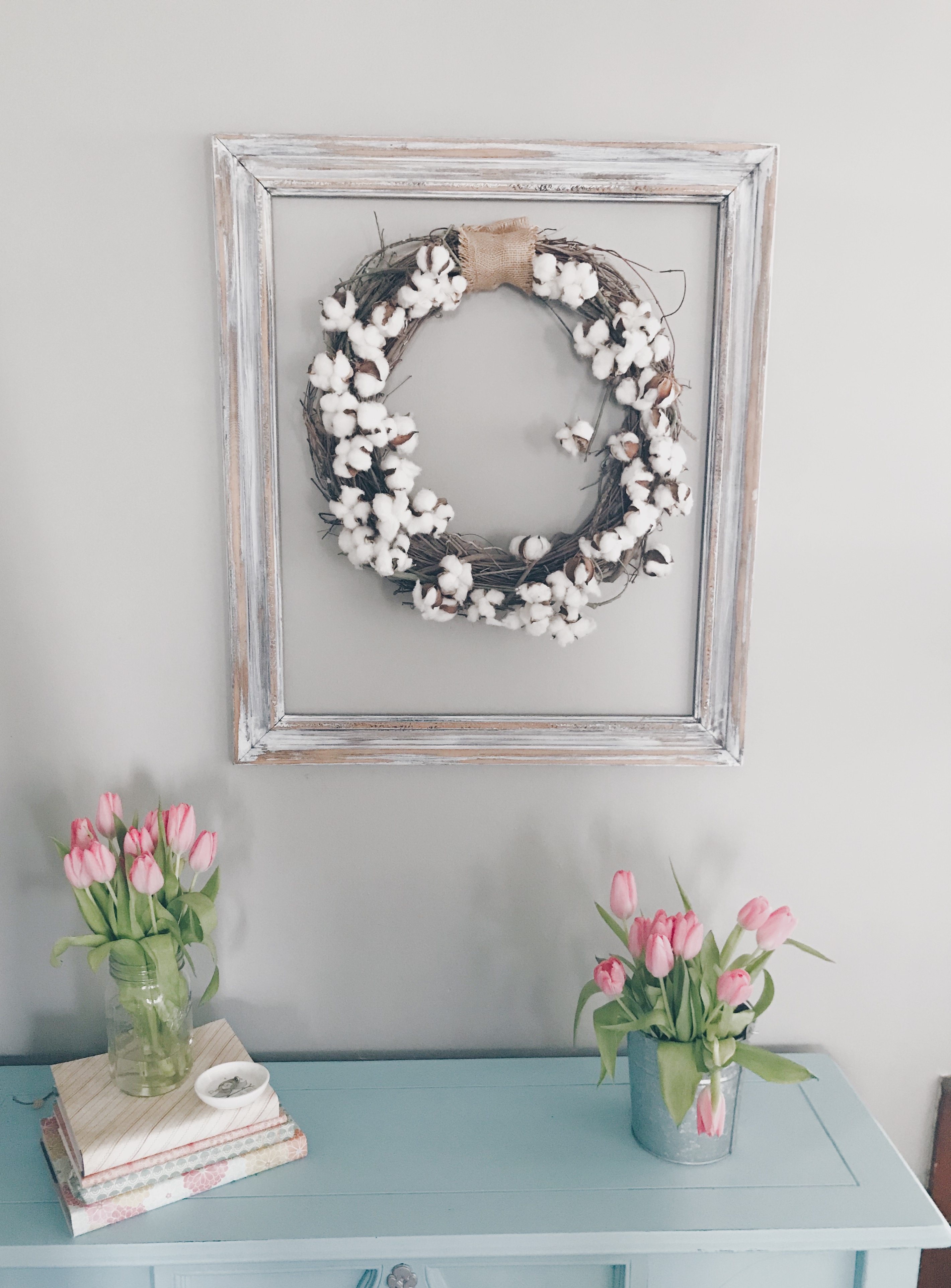 Cotton Stem Wreath
I created this wreath on a rainy crafternoon while watching reruns of Fixer Upper. This wreath is so multi-purpose. It has resided in our guest room, front door, and now- inside an empty picture frame left over from our wedding. Re-purposing at its best!
Scrapbook Paper
One inexpensive way to add some spring color to your home is through scrapbook paper. I already have a few books on our entryway table, partly for decoration, partly because I'm too lazy to put them away. I had some leftover scrapbook paper from decorating my classroom that had some pastel colors in it. I used these to cover the books to add a splash of spring!
Pillows
Switching out your throw pillows is such an easy way to update your space. Go to any home decor store (Home Goods, Target, Hobby Lobby, World Market) to check out their selection of pillows. This "hello" pillow was a fortunate find at Wal-Mart.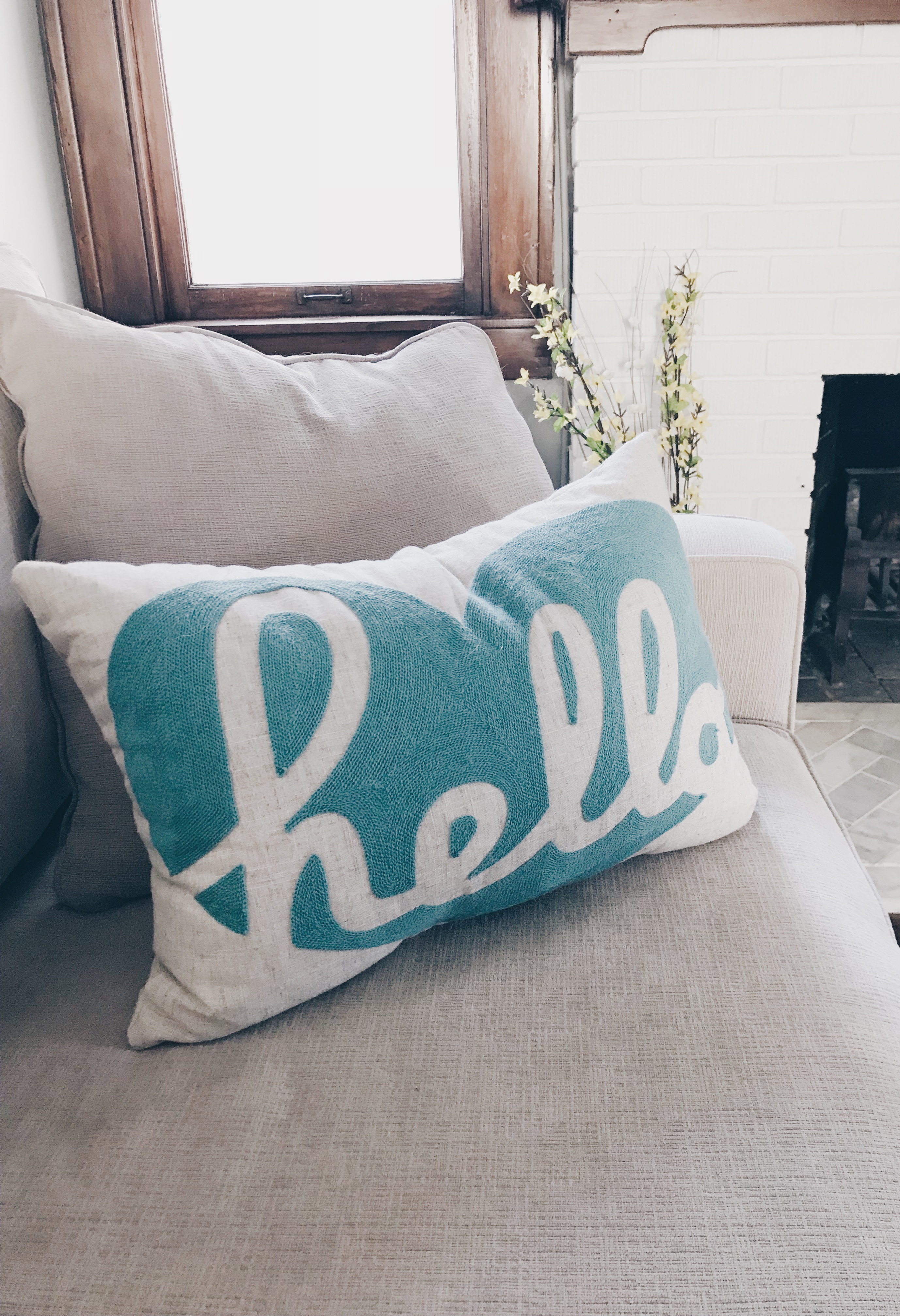 DIY Spring Sign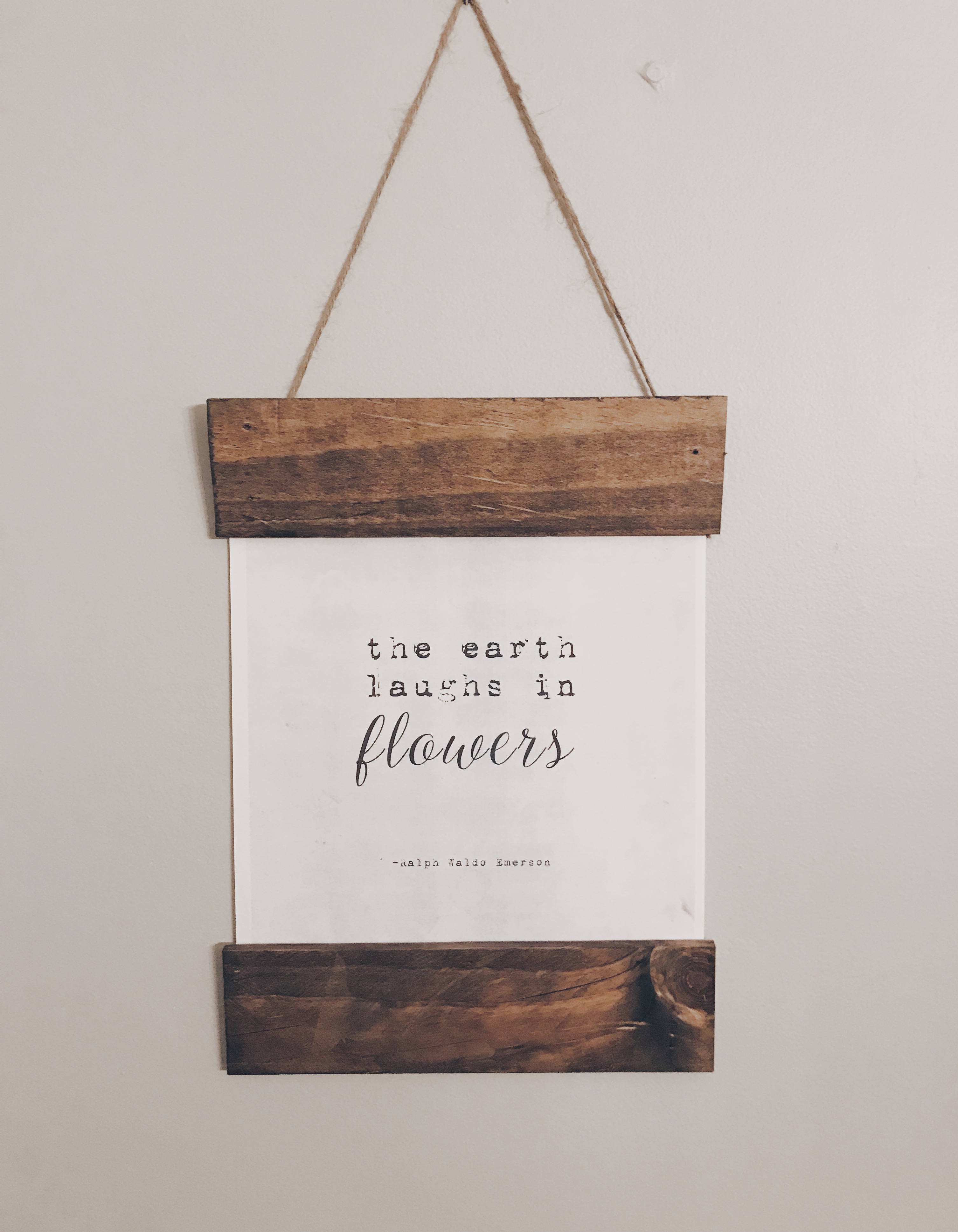 If you look on Pinterest, there are a plethora of free seasonal printables that you can print out at home. After a quick search, I found this adorable spring quote and printed it out. You could put this into a picture frame and change it out seasonally. I created my own picture frame out of leftover wood from another project. (DIY tutorial coming next week)
There you have it- 5 easy ways to update your home for spring. If you use any of these ideas, tag me on Facebook or Instagram @renovatingmaplesonmanor.