A Little Love for our Neglected Exterior
Confession: our house was not the prettiest thing to look at from the outside.  It was a face that only a mother could love.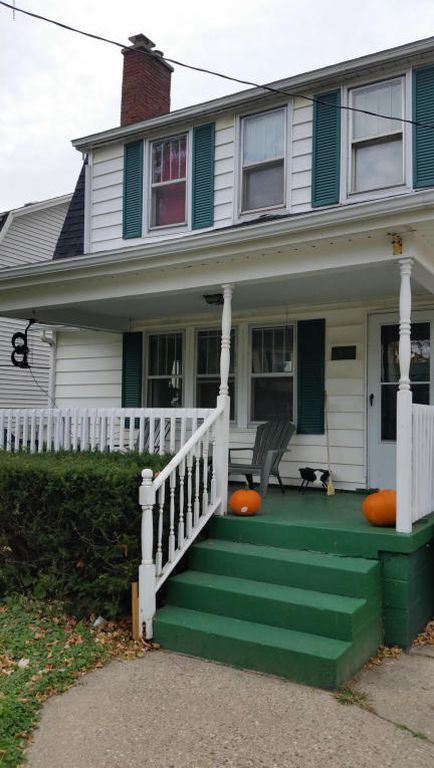 It wasn't hideous, it just needed…love.  And A LOT of it.  We purchased our home in the winter, so we didn't have an opportunity to work on the outside right away.  Not to mention that we were in the middle of a major kitchen renovation, but I digress.
The first things that had to go were the big, ugly bushes that hid the cuteness of the front porch.  Removal of the bushes was not easy.  We had to hack off the branches, then dig up the enormous roots.  We probably could have used some heavy equipment to dig them up, but a good ol' shovel and elbow grease got them out after about 20 hours of work.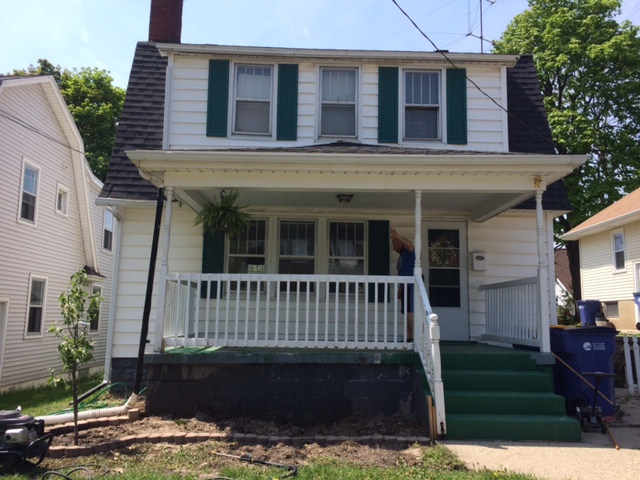 We also found some landscaping stones buried in the ground while we were digging, so for free 99, we were able to upgrade the flower beds.
Is that hunter green color driving you crazy yet?  It.Is.The.Worst.  Everyday I would cringe looking at our house.  Finally, we found an outdoor paint color that we liked that worked on concrete. Before: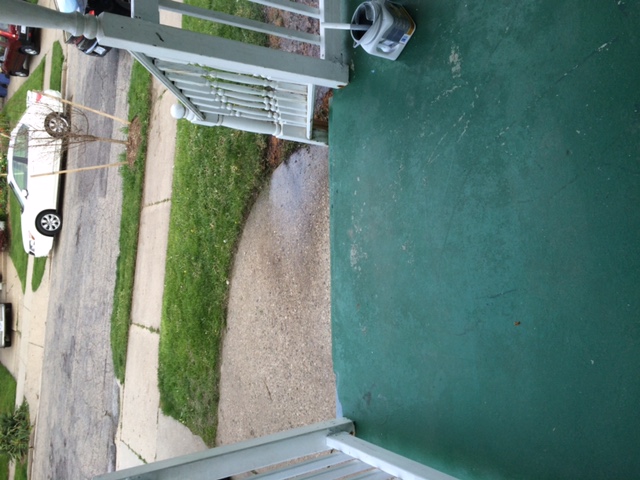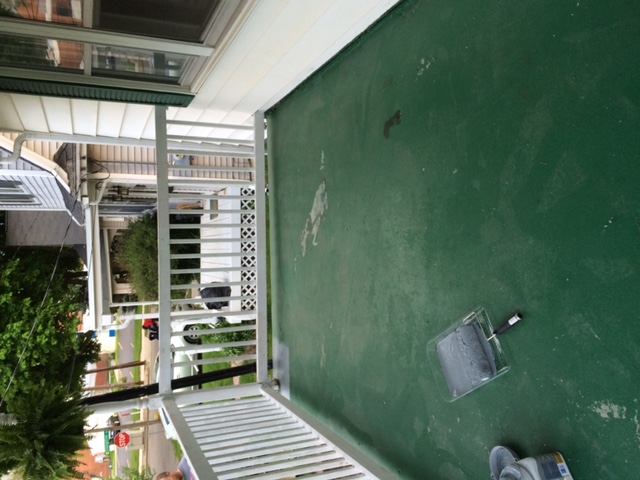 After: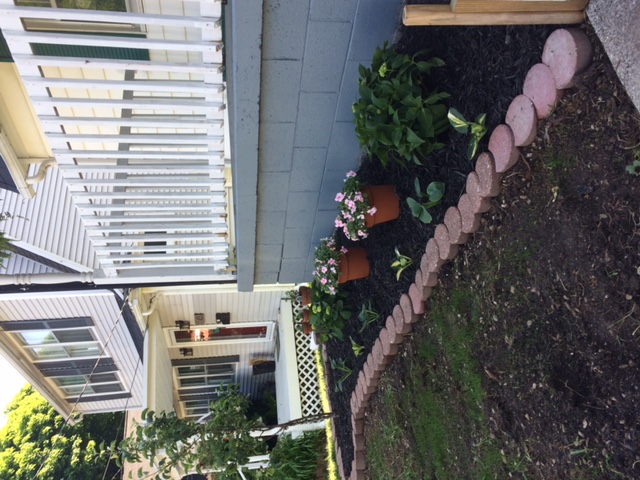 Yay! All of our hard work paid off…sort of.  Although the outside was passable for now, we still had forest green shutters, a forest green door, and gutters that were coming off of the roof.  The summer of 2016 passed us by without making those updates. Fast forward to this spring…We decided to go with a basic black shutter to complement the roof and the light blue of our door.  Then we found a local company to install new gutters, so now our roof line doesn't look crooked anymore.  Finally, we updated our flower beds with some new stones, flowers, and mulch.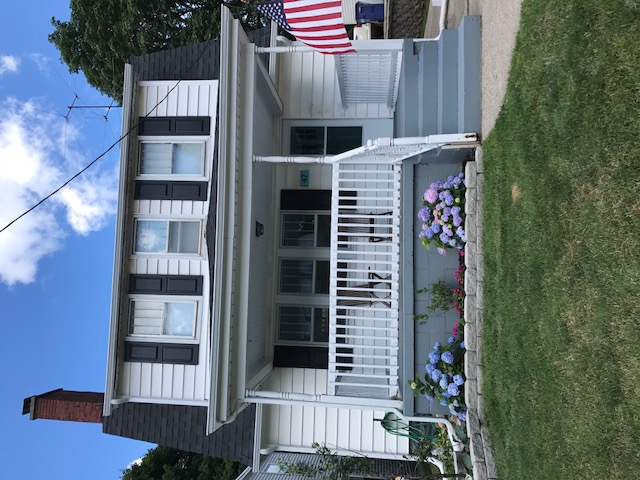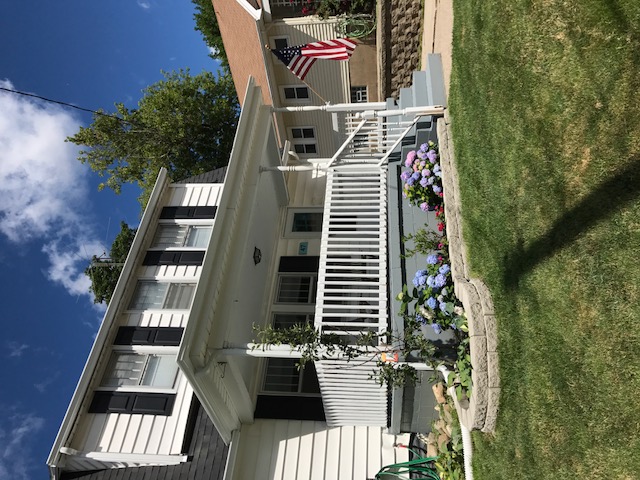 Now, instead of being ashamed of the way our home looked from the outside, we now have neighbors that stop by and compliment the work we've done.  I would still like to get a porch swing, change out the light fixture, and paint the ceiling to match the front door, but I think we will save that for next summer.  For now, you can catch Jeff and I enjoying a cold beverage on our revamped porch!