Best Amazon Buys for Budget Modern Decor
Confession- I am just now jumping on the Amazon bandwagon.  I know, I'm not an early adopter…I'm a xennial.  I am the type of person that likes to feel the product before I purchase it.  With online purchases, you have to trust the opinions of the thousands of reviewers and hope that they are honest.  What made me come over to the dark side, you ask? I realized Amazon has a ton of great home decor items that are reasonably priced! I've collected a few of my favorites for your shopping pleasure!
Modern Decor- Pillows
These throw pillow covers from Woven Nook have been on my wish list for a few months.  You get 4 pillow covers for what you would normally spend on just one pillow in a store.  This is a great way to switch out your pillows seasonally.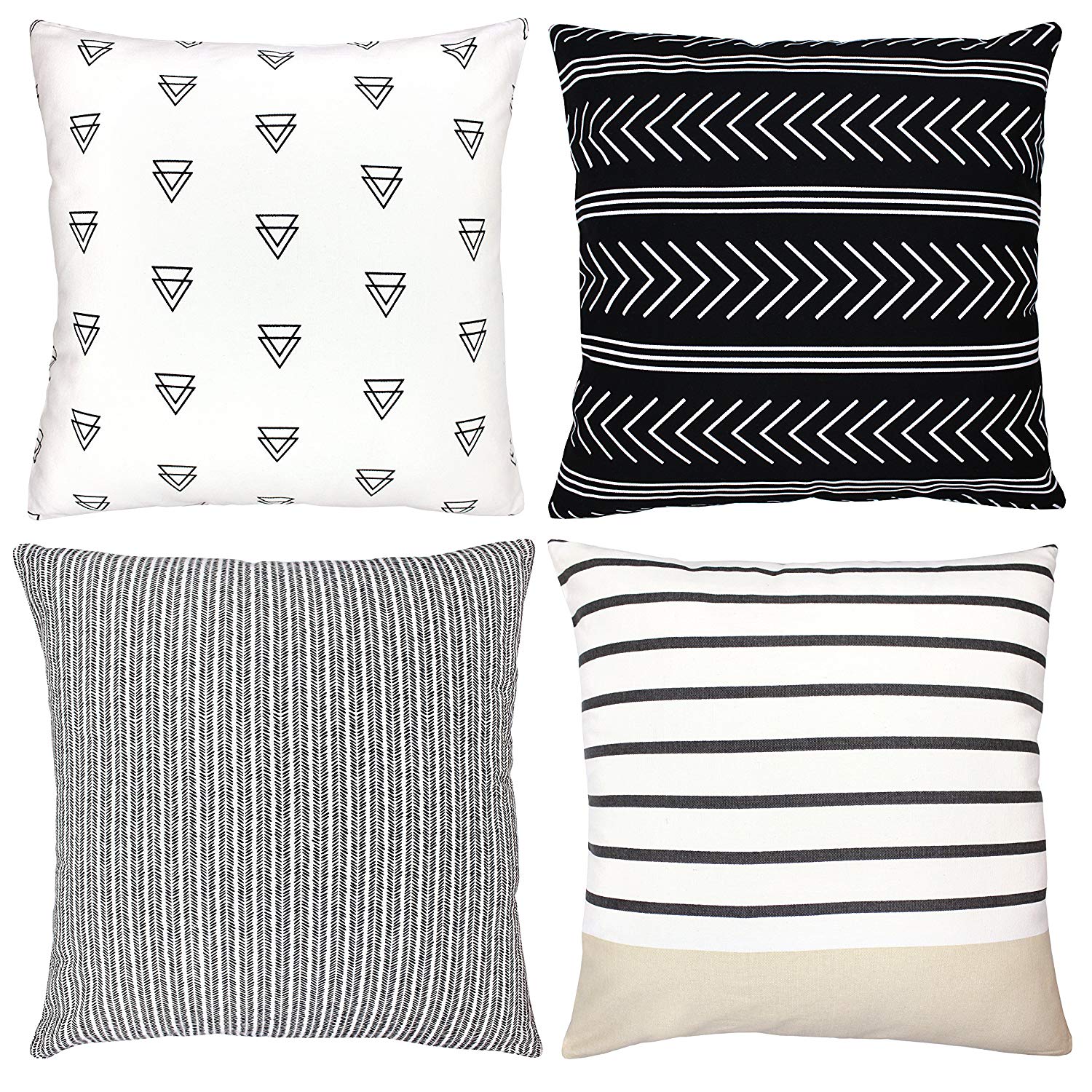 DEZENE also has a great set of pillow covers, which come in Geometric, Aztec, or Moroccan patterns.  This set comes with 6 pillow covers.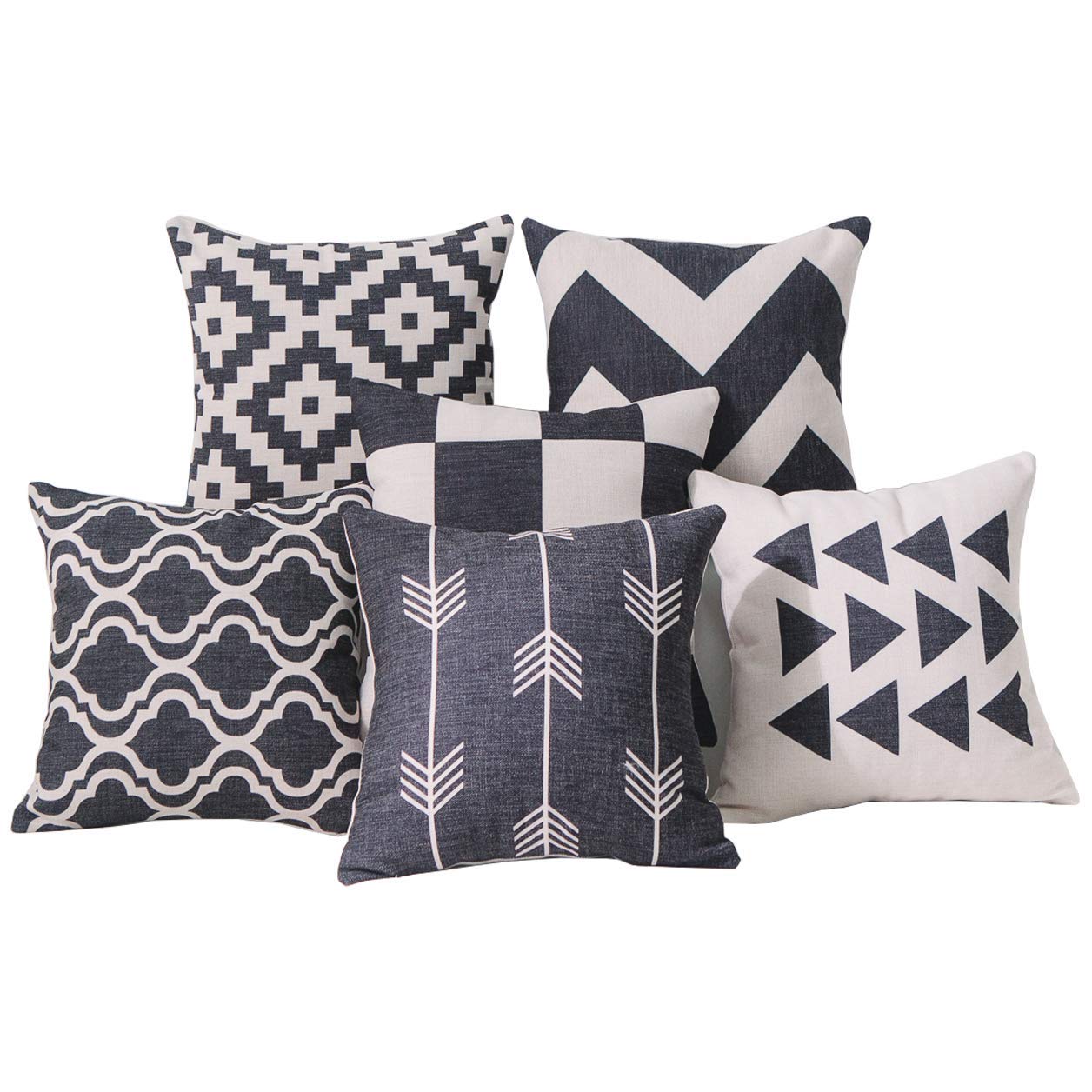 Modern Artwork
If you are looking for inexpensive artwork, Kate and Laurel have some adorable animal prints with a minimalist look that would be perfect for a nursery, or just for fun! I saw a raccoon, giraffe, panda, and even a sloth piece!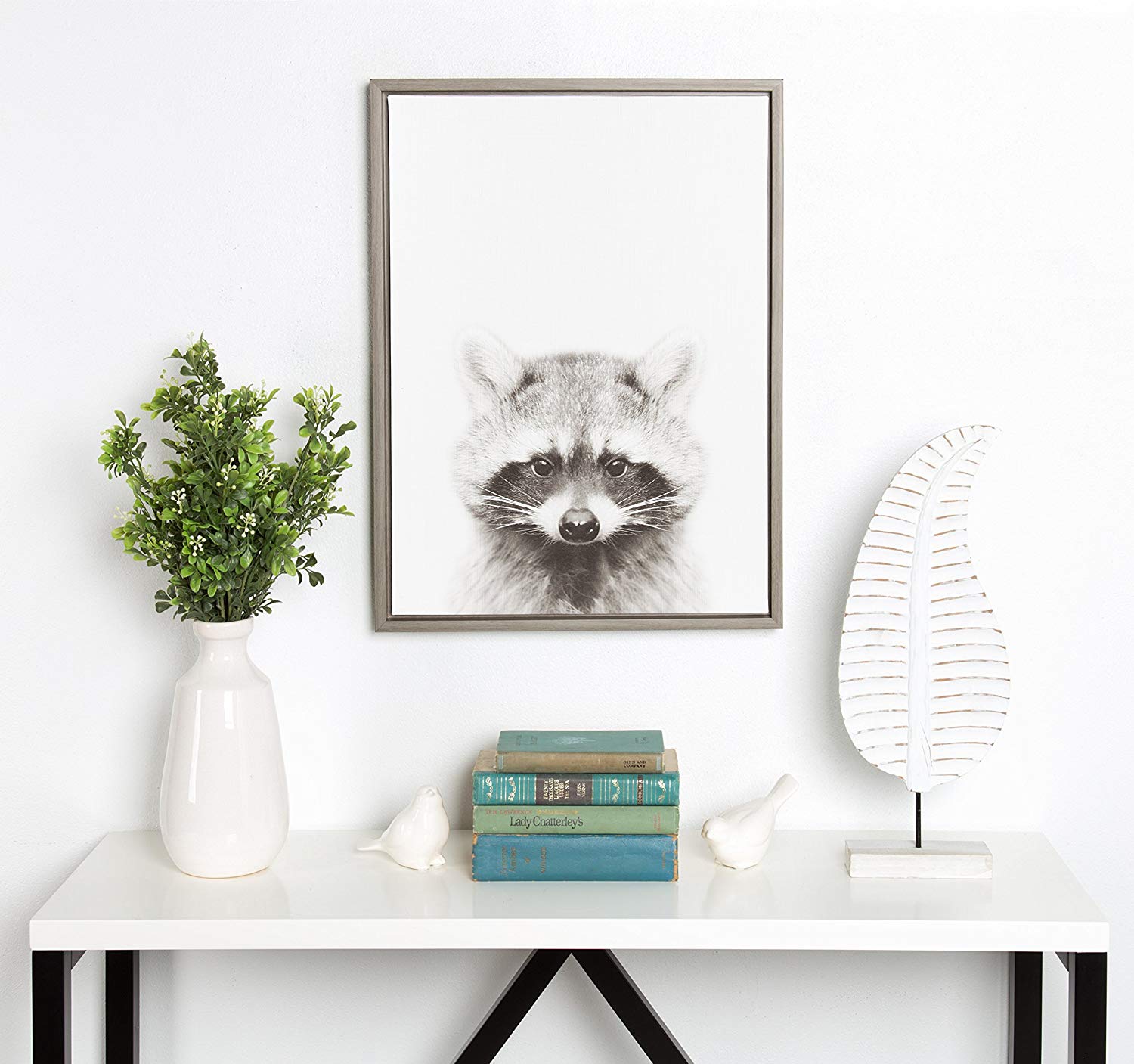 The KRASKA bohemian wall hanging is perfect for the person that wants to inject a little boho into their modern decor.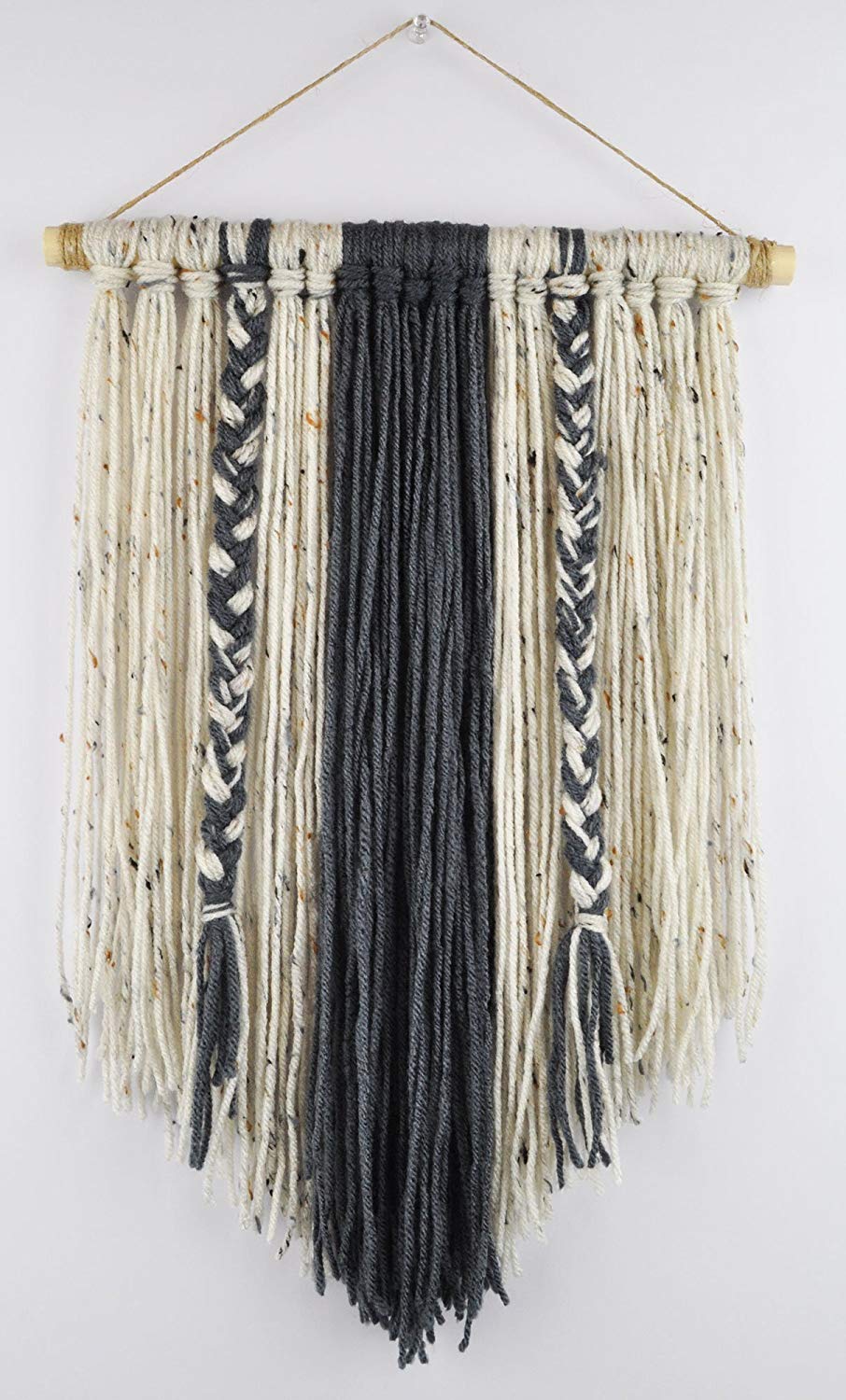 Modern Throw Blankets
Surya has super comfortable throw blankets that are perfect for cozying up by a fire this winter. They also come in 4 different colors. (Charcoal featured here.)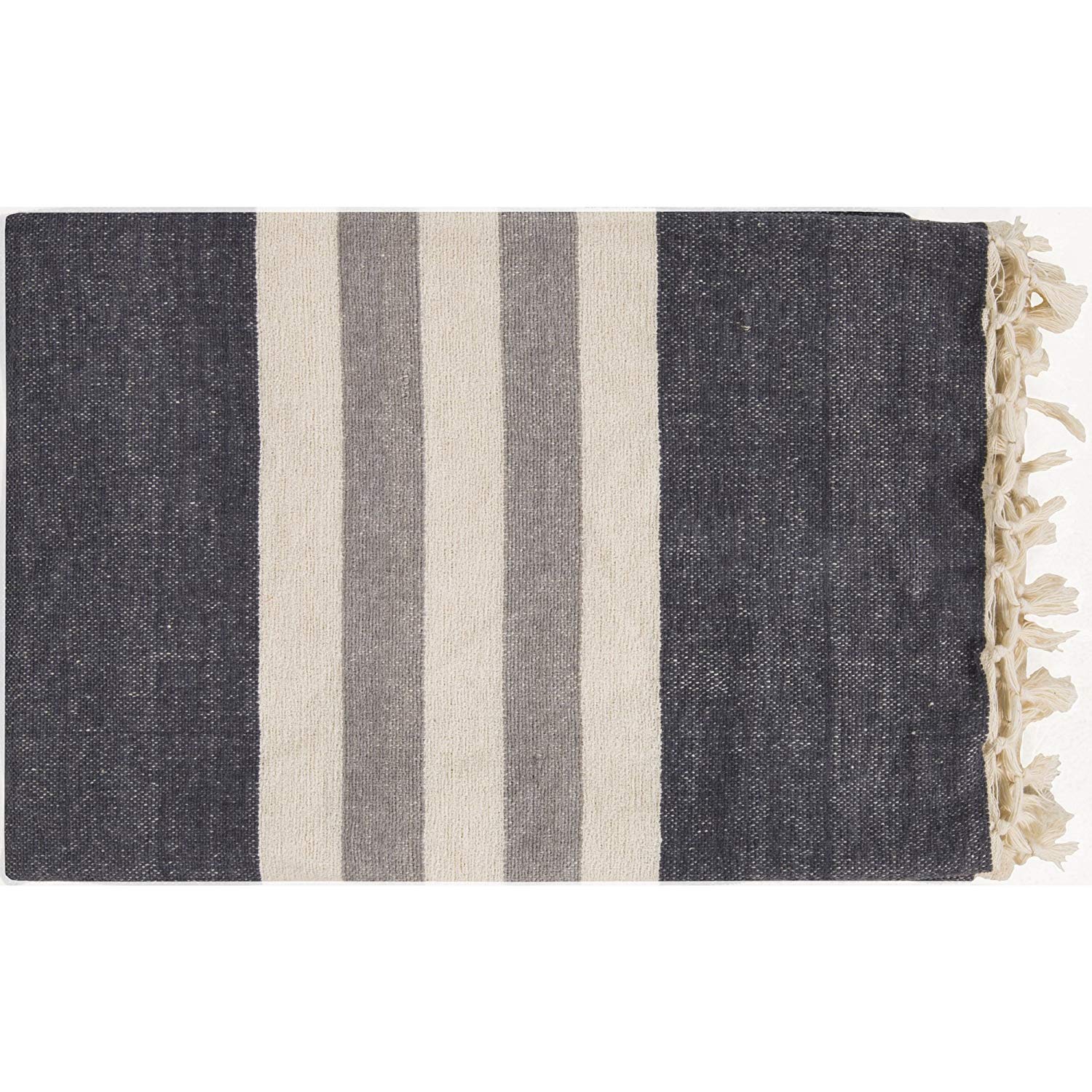 I am crushing on the Chanasya sherpa throw blanket! It looks super cozy, and it has a cool mudcloth pattern on one side.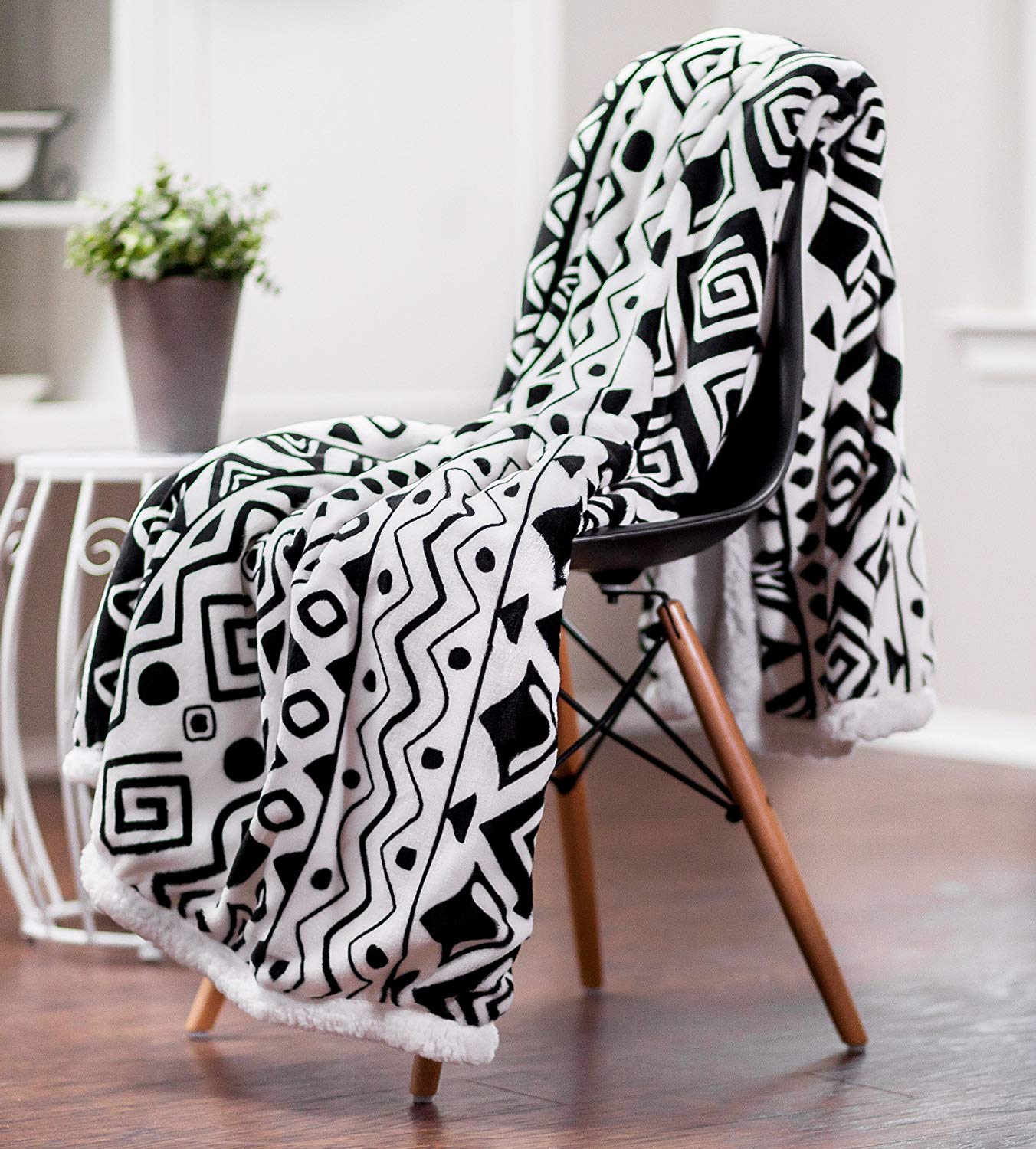 Modern Rugs
My design crush, The Novogratz, have a delightful line of modern decor and furniture.  Unfortunately, I want all of the pieces. I'm crushing on their Villa Collection rug, which comes in three different colors.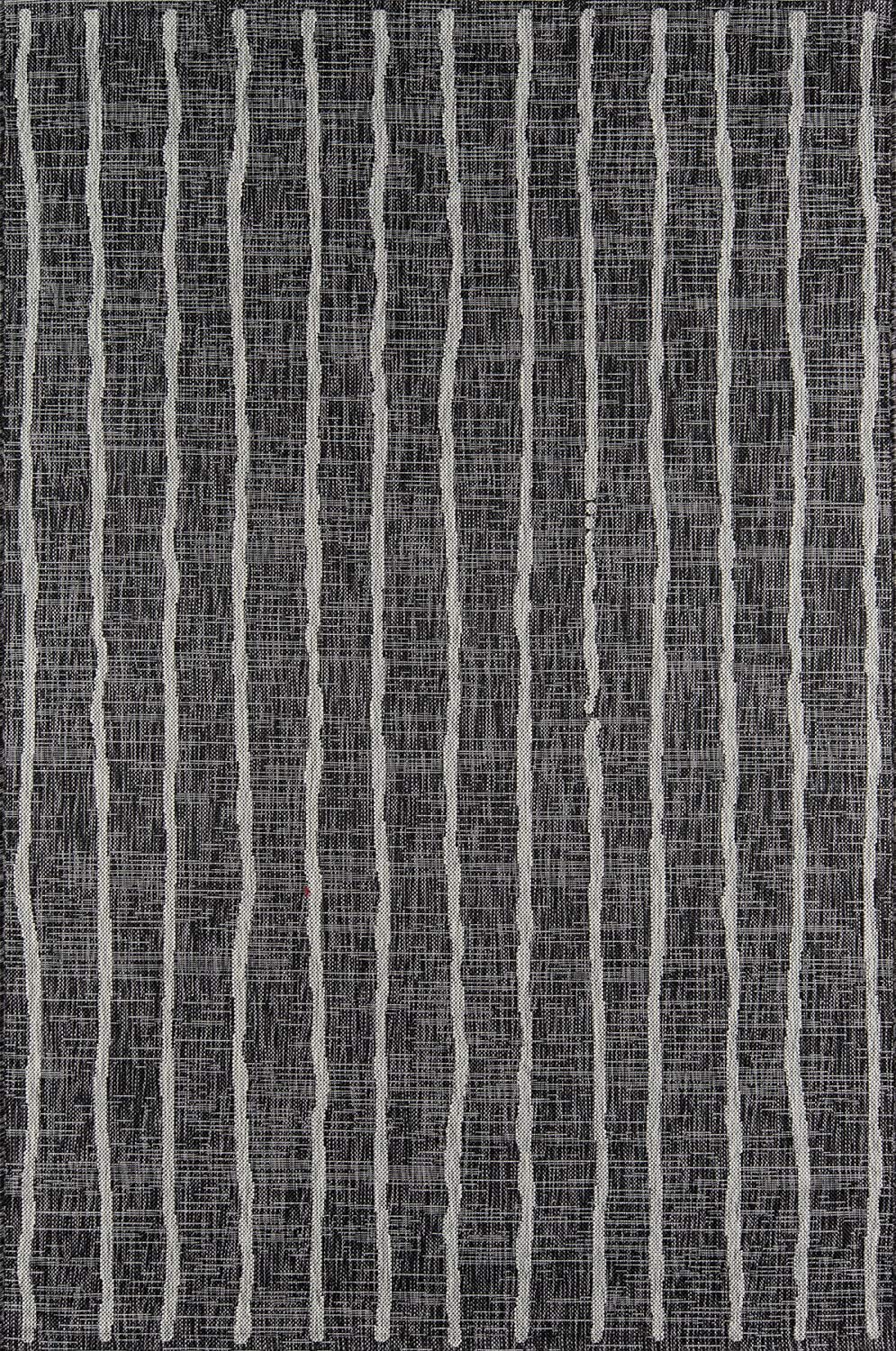 If you've been living in a world without Amazon Prime, you may not have heard of Amazon's own mid-century modern decor line, Rivet.  I apologize to your wallet now if you are just now hearing about it.  There are so many amazing things in this new line, I need to write a whole post dedicated to it.  For now, I will leave you with Rivet's Contemporary Geometric Rug, which everyone needs in their home.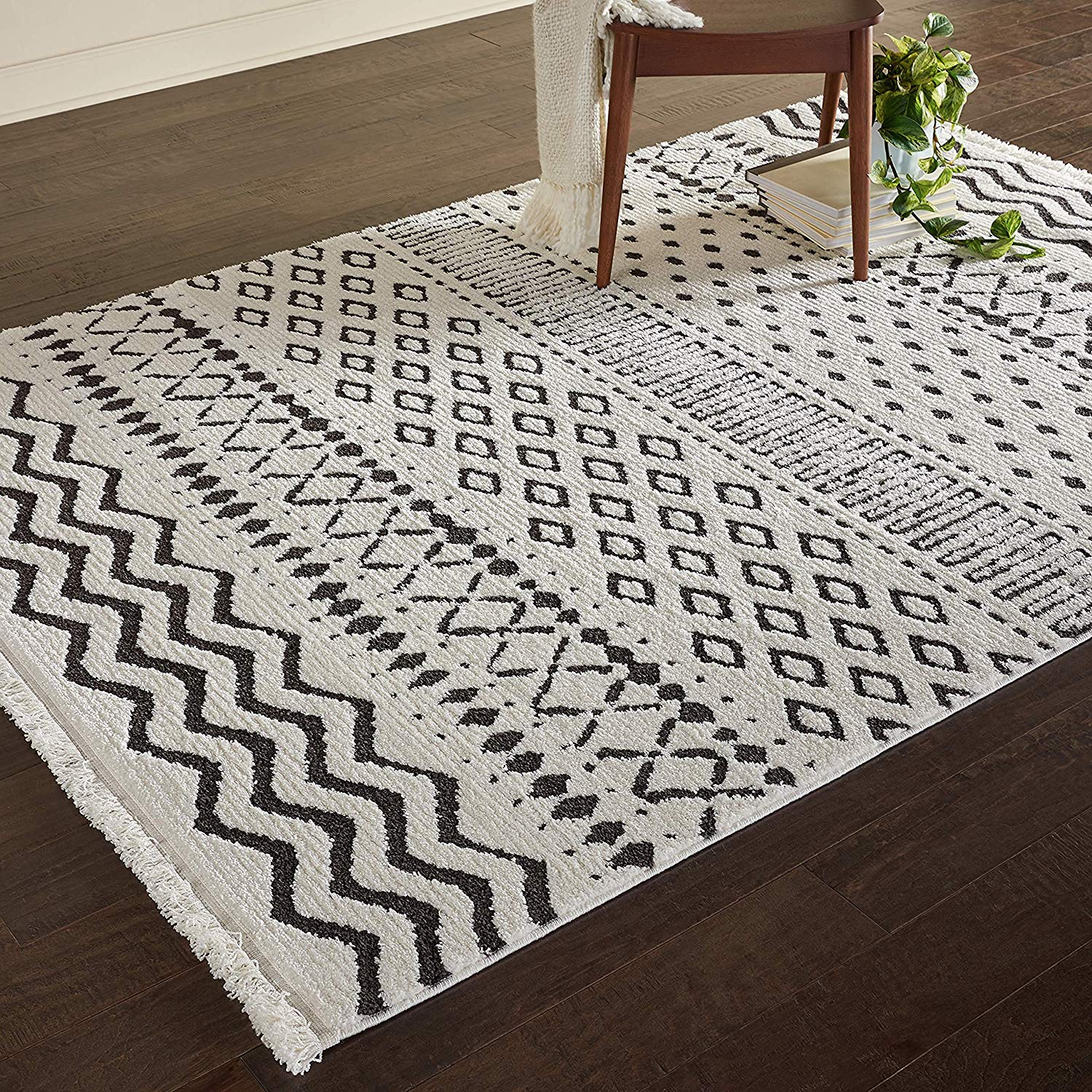 This wraps up my budget Amazon picks for modern decor. Interested in more of my shopping finds?  Leave me a message in the comments!
If you aren't already following me on Facebook and Instagram, you can find me here: Facebook, Instagram.  Happy shopping!