Day One: Bring Life to The Living Room
Today is the first day of the 7-Day Instagram-ify your Home Challenge. Thanks for playing along with me! My hope in this challenge is to help you create a lovely home for yourself and your loved ones, as well as provide a fun community for all of you. Today's challenge is the living room. This room sees most of the traffic in our day to day, so we may overlook many of its challenges. Grab a box and a dust rag and follow along!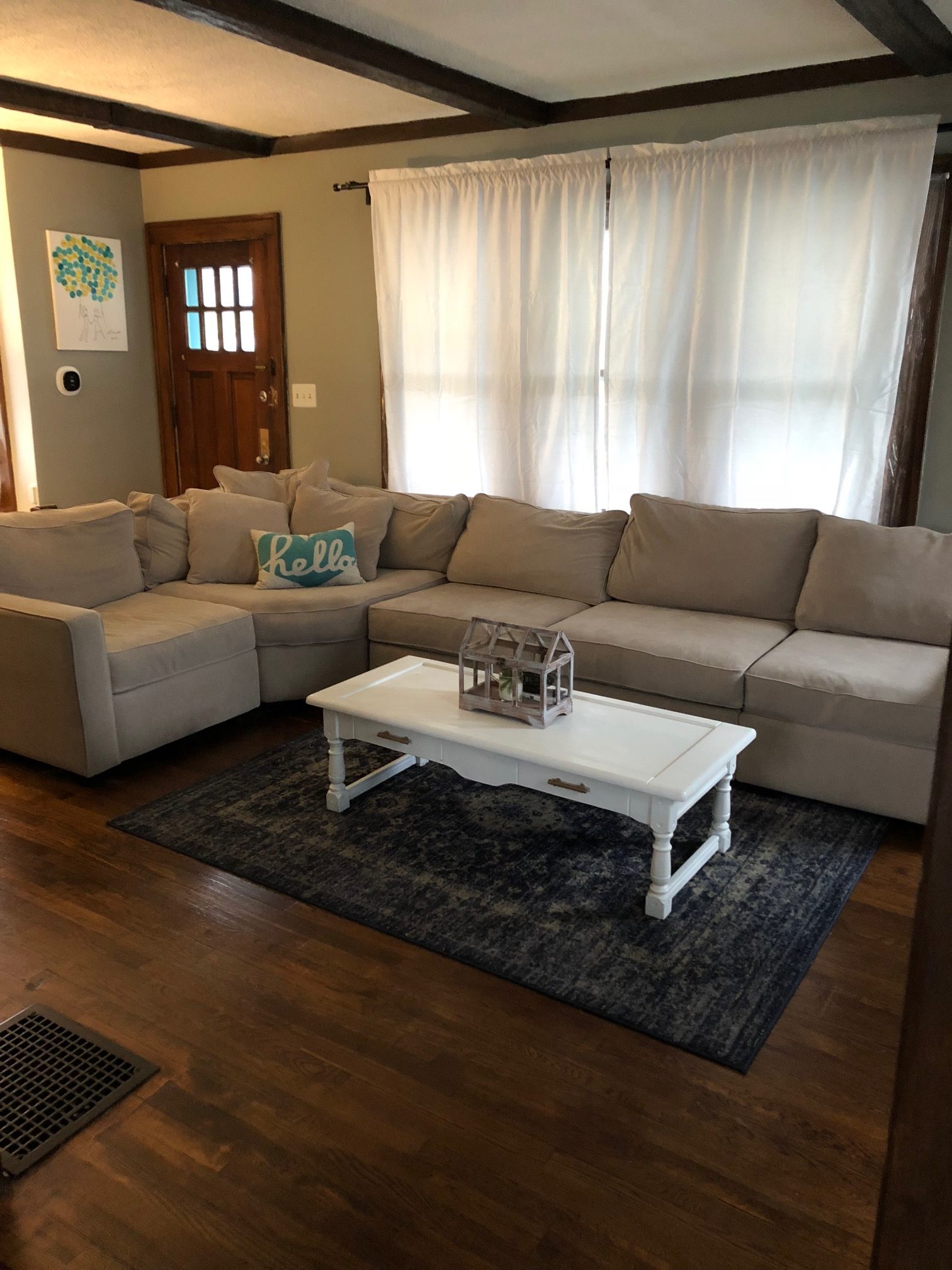 Step One: Remove clutter that doesn't belong in the room. This step can sometimes be a distraction. If you start to clean up and put away these items, you can get sidetracked or overwhelmed by the process. Put these items in a box to be dealt with later. If you have littles running around, have them put away the items and reward them with a high-five.
Step Two: Remove all of the knick-knacks, artwork, magazines, throw pillows, and candles from the room temporarily. Run a quick rag over the surfaces to create a clean slate. Take a few pictures of your room from different angles. You will need these for step three.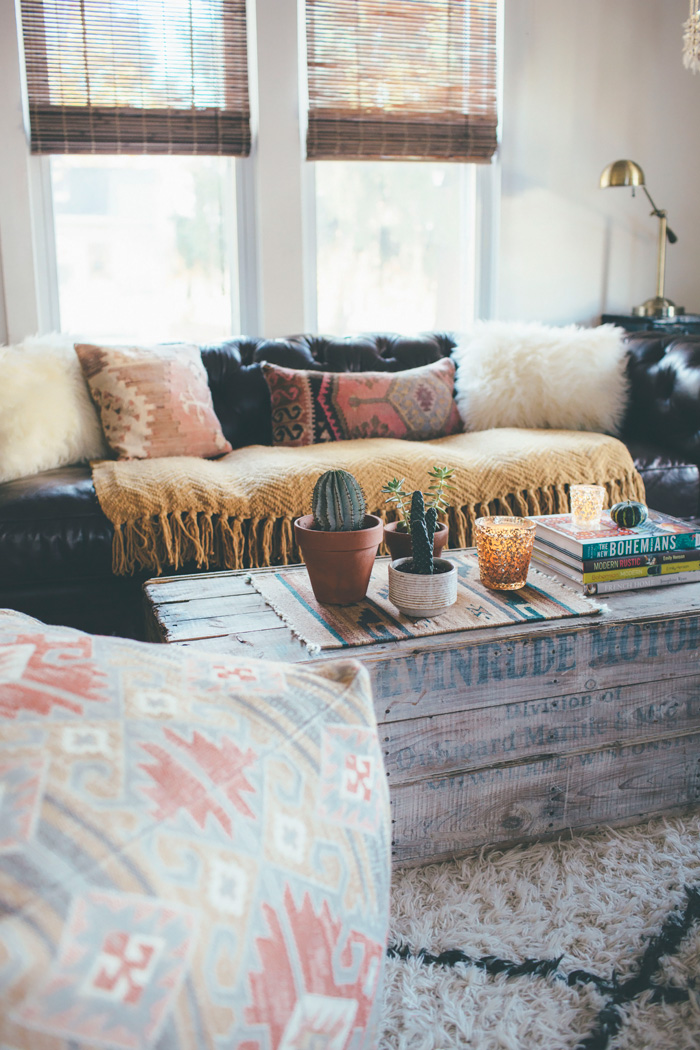 Step Three: Step back and look at the room and the pictures you took. How does it feel? Does it feel empty? Does it feel free now that it is free of "stuff?" How do you want it to feel? Do you want it to feel more cozy? Are there any large spaces that need to be filled?
This step is necessary to see your living room through fresh eyes. We need to be temporarily freed from the "stuff" so we can see what changes need to be made.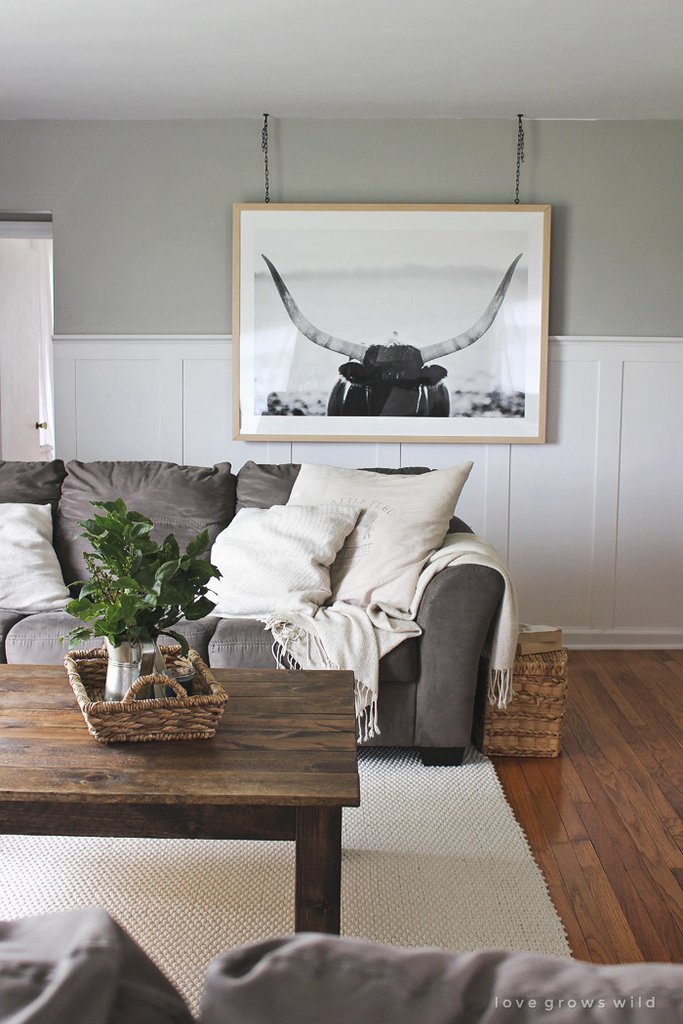 Step Four: Move your furniture around. If you are like most people, you probably haven't moved your furniture around since the day you moved in. Try rearranging the seating in the room, maybe add an ottoman for extra seating. How does the room flow now?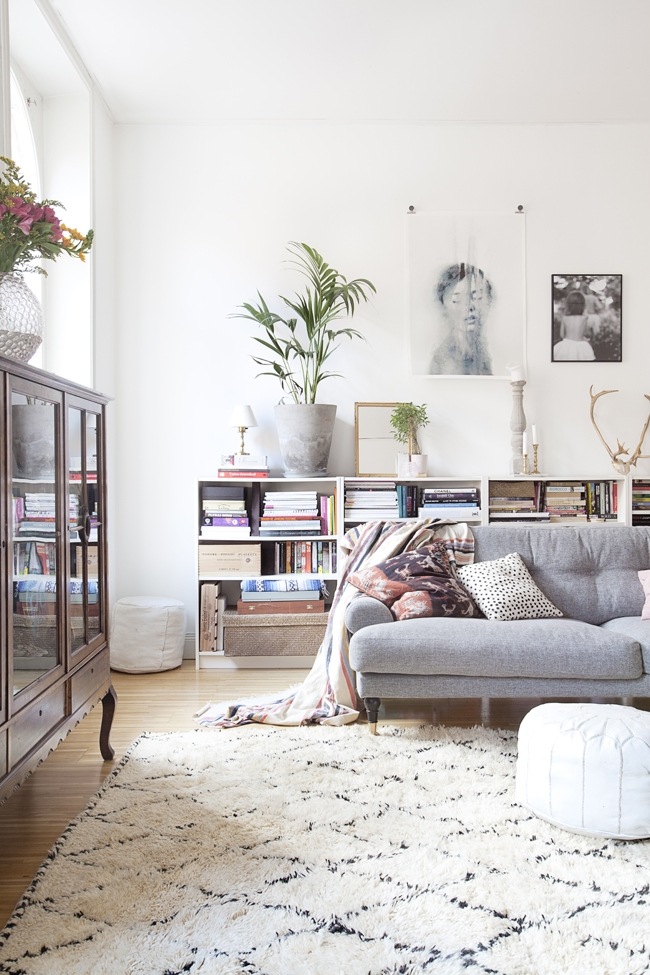 Step Five: Start to add things back in. If your room is lacking warmth, add in some throw pillows and a throw blanket. Walls feeling naked? Add back large artwork or create a gallery wall with smaller frames. Identify what functional items you need for the room. Do you need a magazine basket? A container for your remote controls? A tray to corral your pretty items? Lastly, add in some greenery. If you have a black thumb like me, there are so many cute faux plants out there now, or you can use low-maintenance succulents.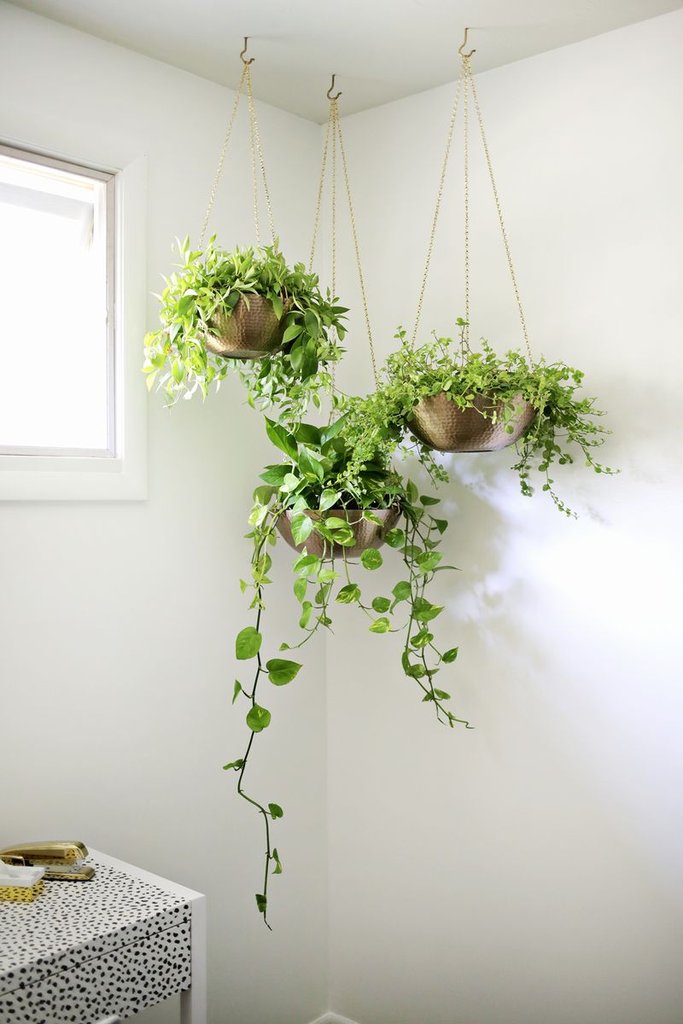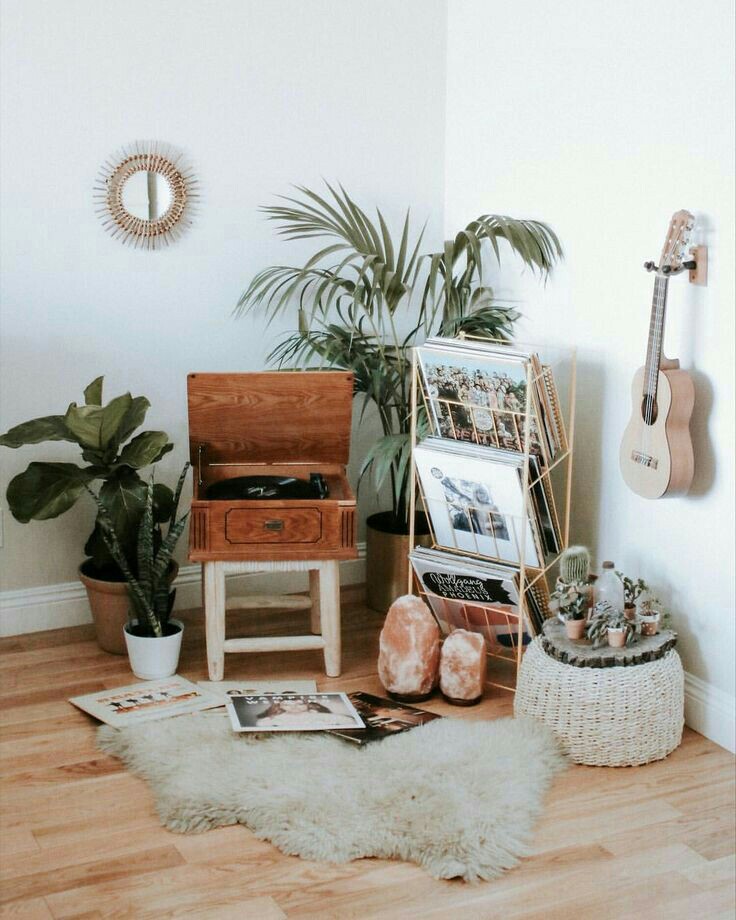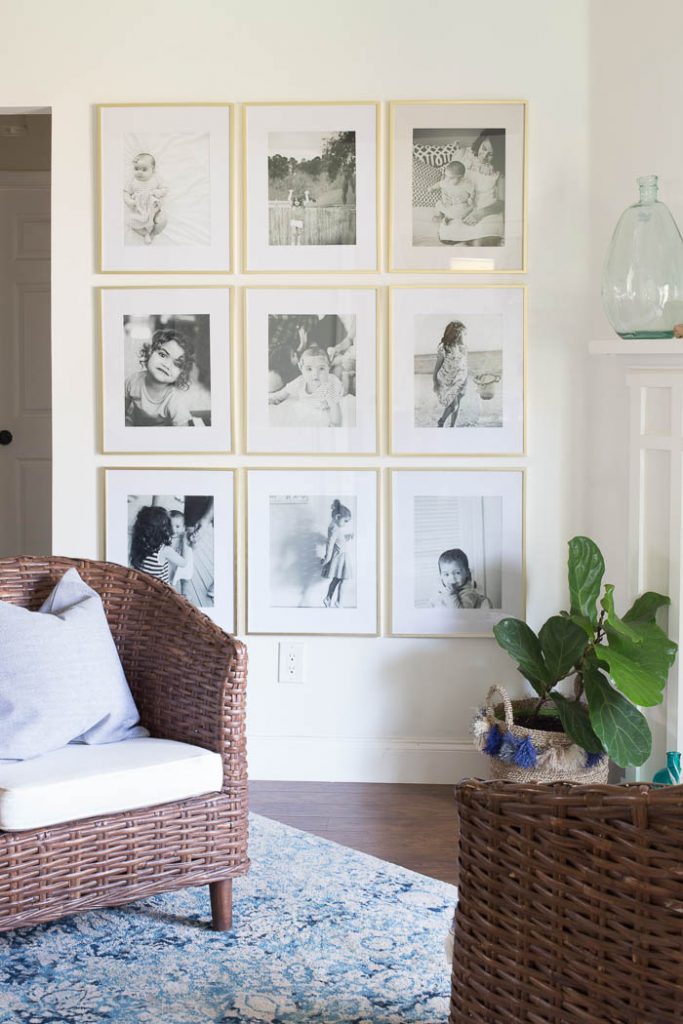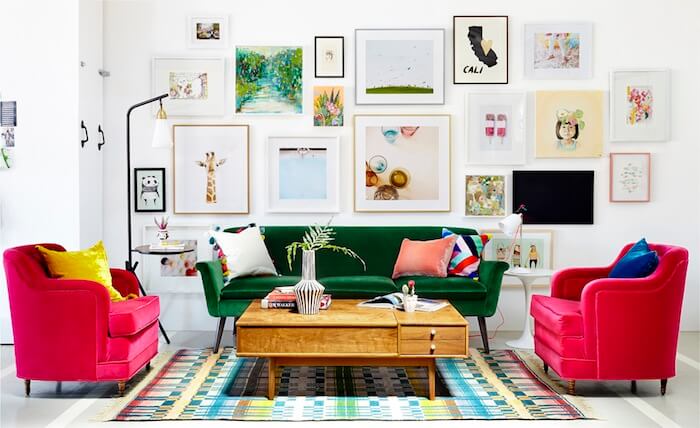 Step Six: Take your after photos! Don't just stand in the doorway and snap a picture- try finding interesting angles in the room. Try one of you with your feet up looking out into the room. Try a photo of your coffee table from above. Get a close-up of your favorite textured pillow or your gallery wall photos.
My After: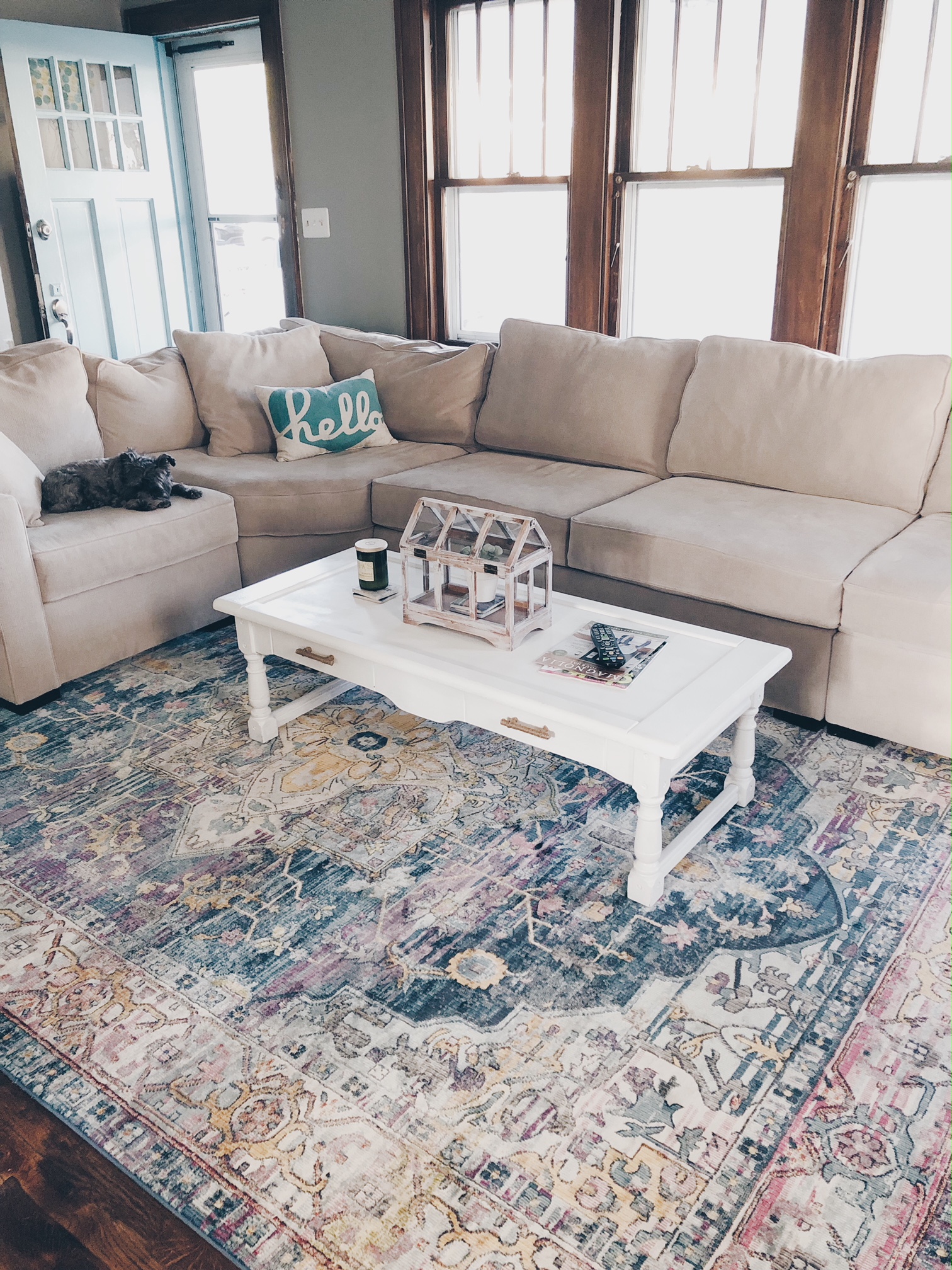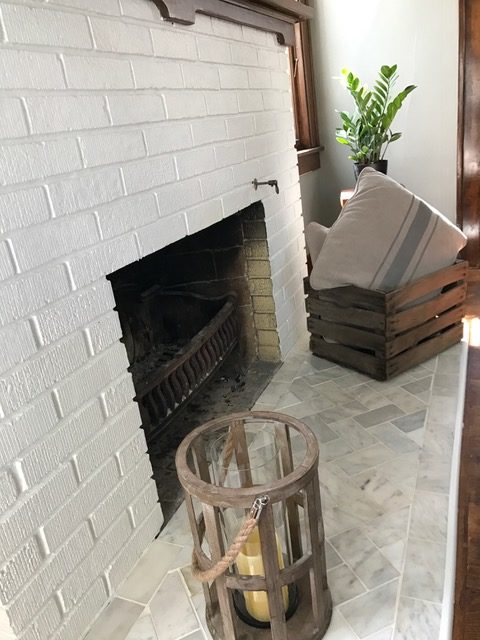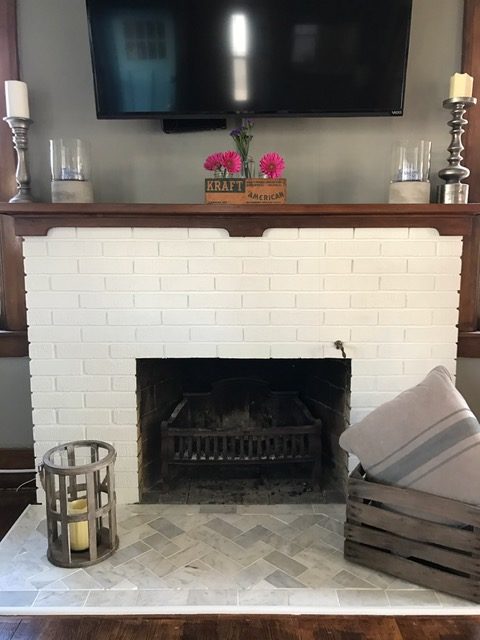 Go ahead and pat yourself on the back, because Day One is DONE! Stay tuned for tomorrow's challenge…the bathroom.
Don't forget to share your progress on Instagram and tag @renovatingmaplesonmanor. You can also use the hashtag #RMMhomechallenge to see other before and after photos from the challenge.
Still need help creating a space you love? Renovating Mapleson Manor can help design your room! Whether you prefer an in-person consultation or e-design, we have the solution for you! Contact us at
renovatingmaplesonmanor@gmail.com.