Day Six: Organize that office!
Looking at Pinterest, there are thousands of beautiful inspiration photos of office spaces. If you are one of the millions of people who work from home, having an inspiring, organized, and productive office is mandatory. Today's challenge will tackle your office space, whether it is a counter top in your kitchen, a desk in a closet, or a dedicated room to work.
Step One: Take those photos!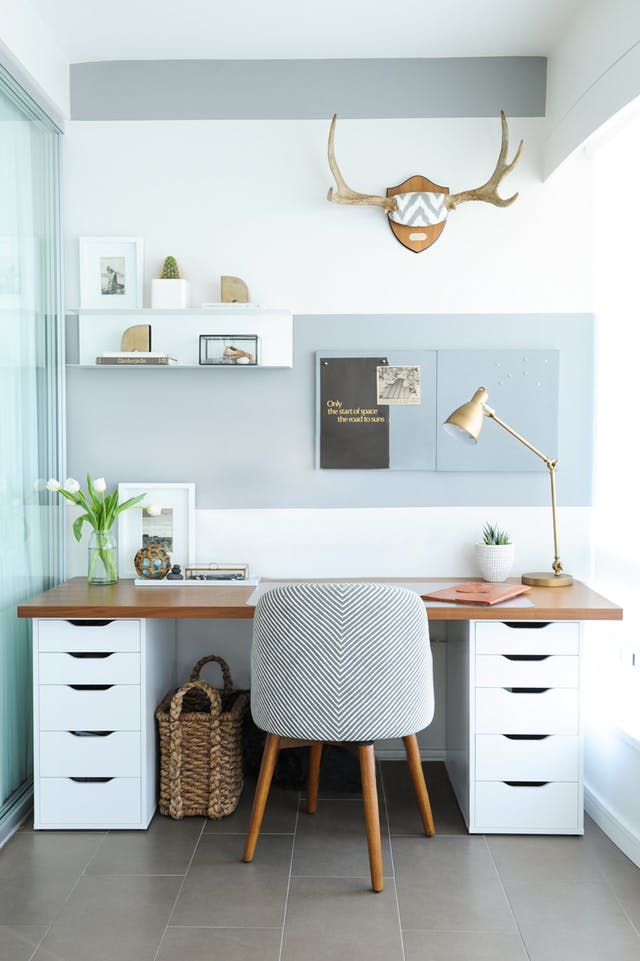 Step Two: Sort through your paperwork and file away errant papers. If you don't have a filing system yet, get one! This makes life a lot easier when you are looking for birth certificates for your passport, or specific receipts during tax season.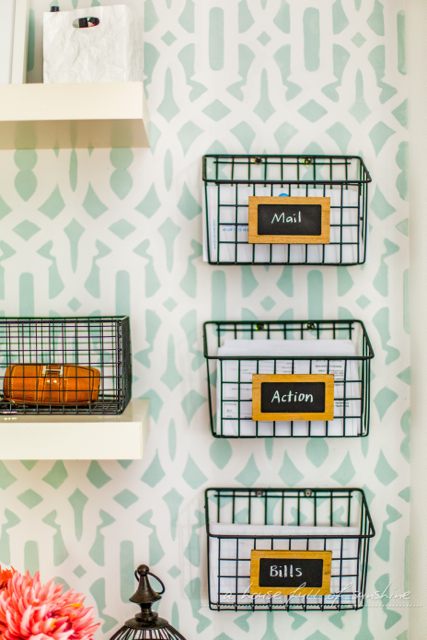 Step Three: Gather like items together and find a way to store them.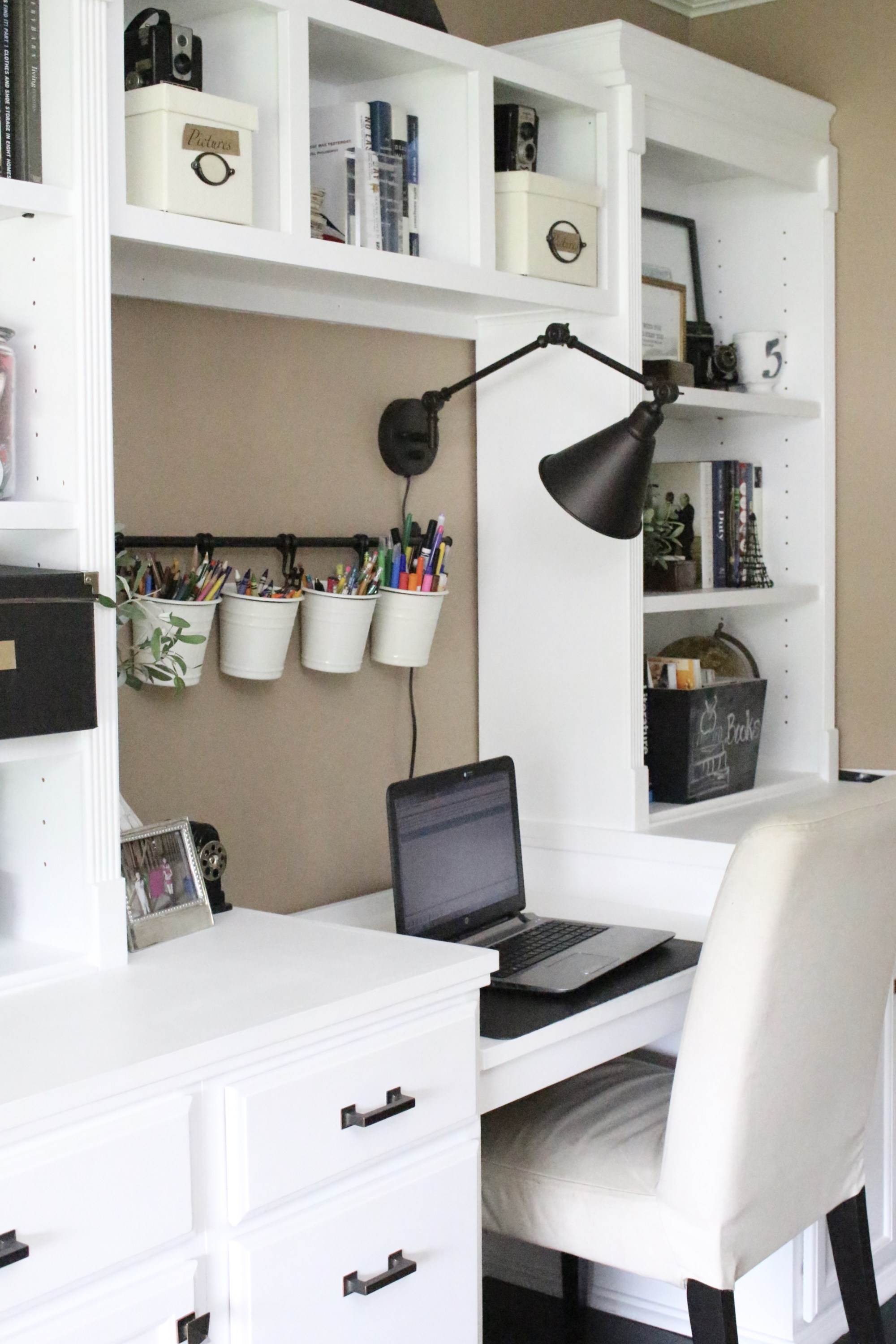 Step Four: Find images or quotes that inspire you and frame them. This doesn't have to be expensive and you don't even have you leave your house! Do a quick Pinterest search for inspiring printables and there are hundreds of free downloads available for you.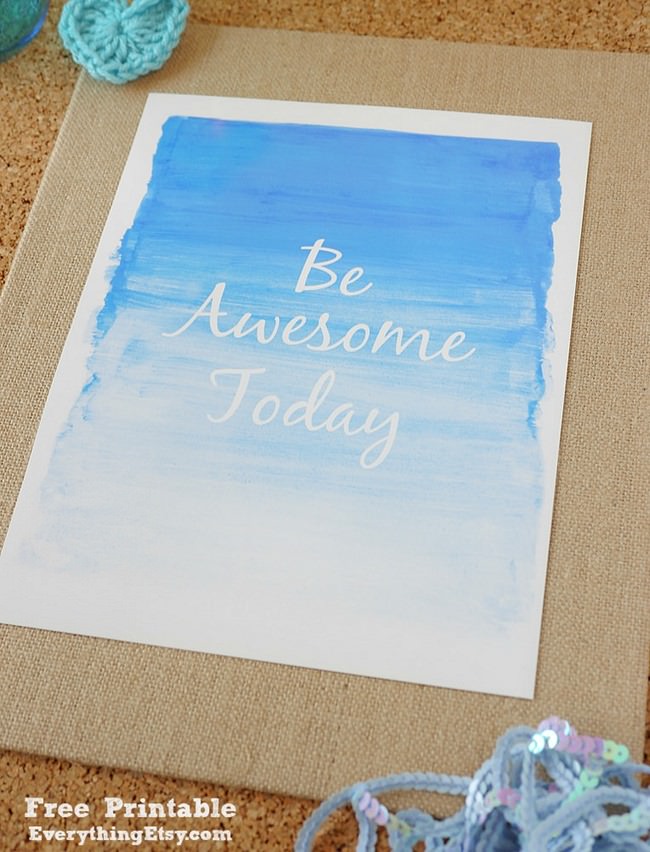 Step Five: Bring in some flowers or knick-knacks that inspire you and take your photos!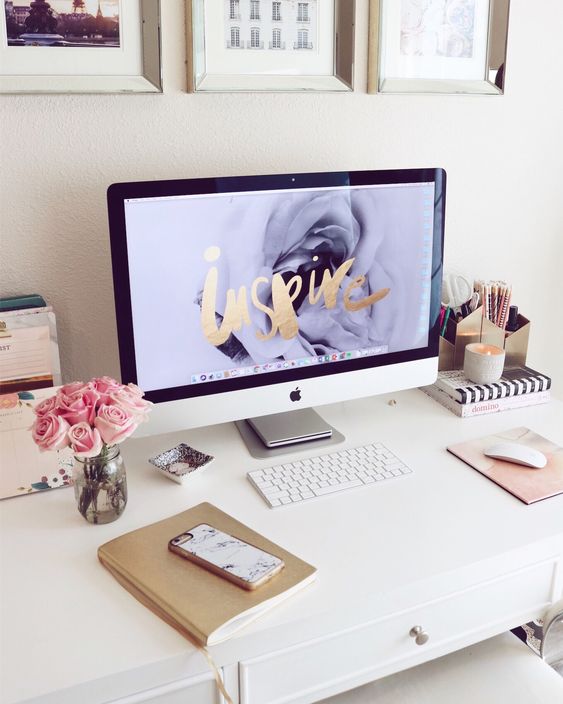 Although I haven't written a complete before and after blog post on our office yet, here's a sneak peek of how I transformed our home office.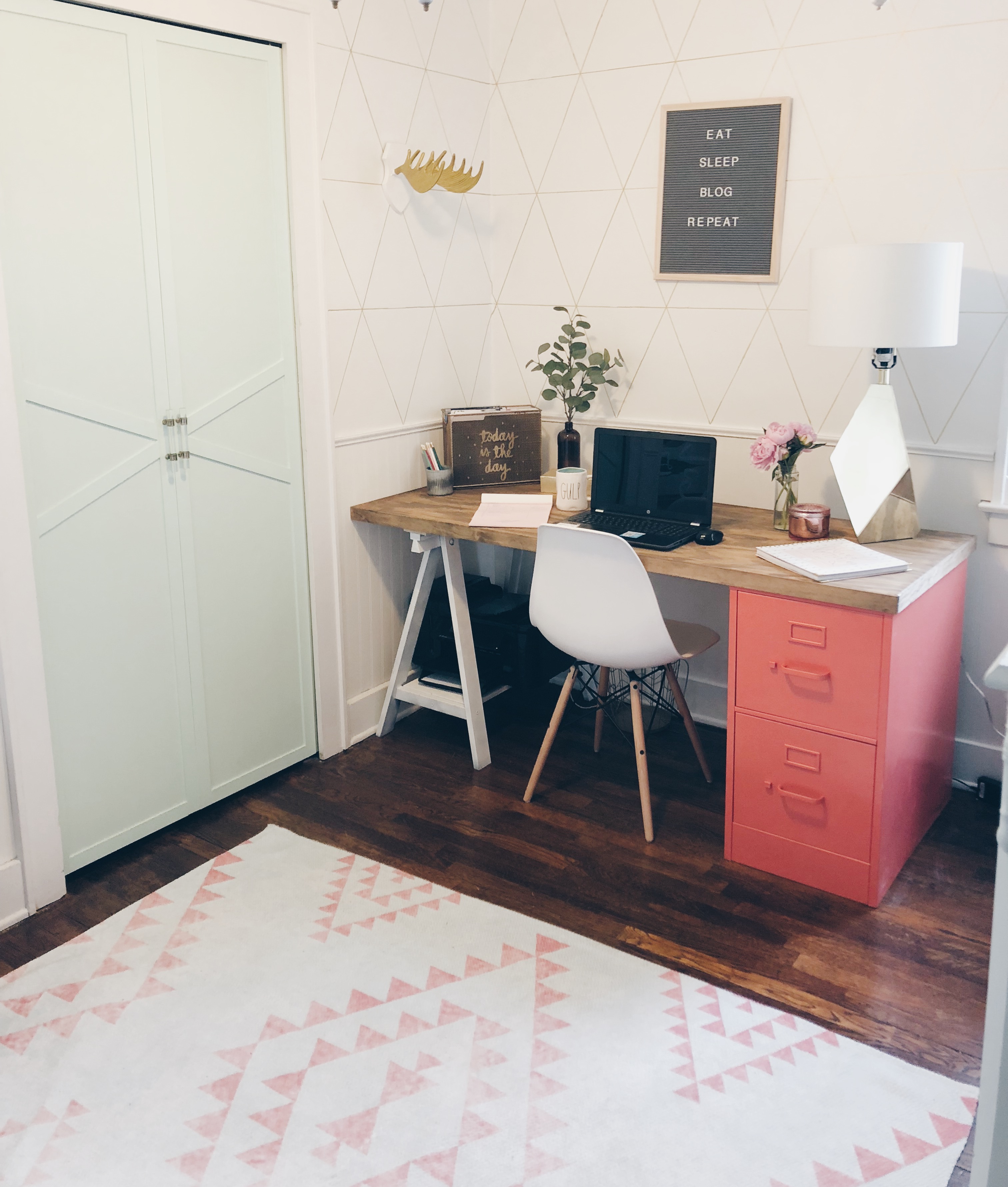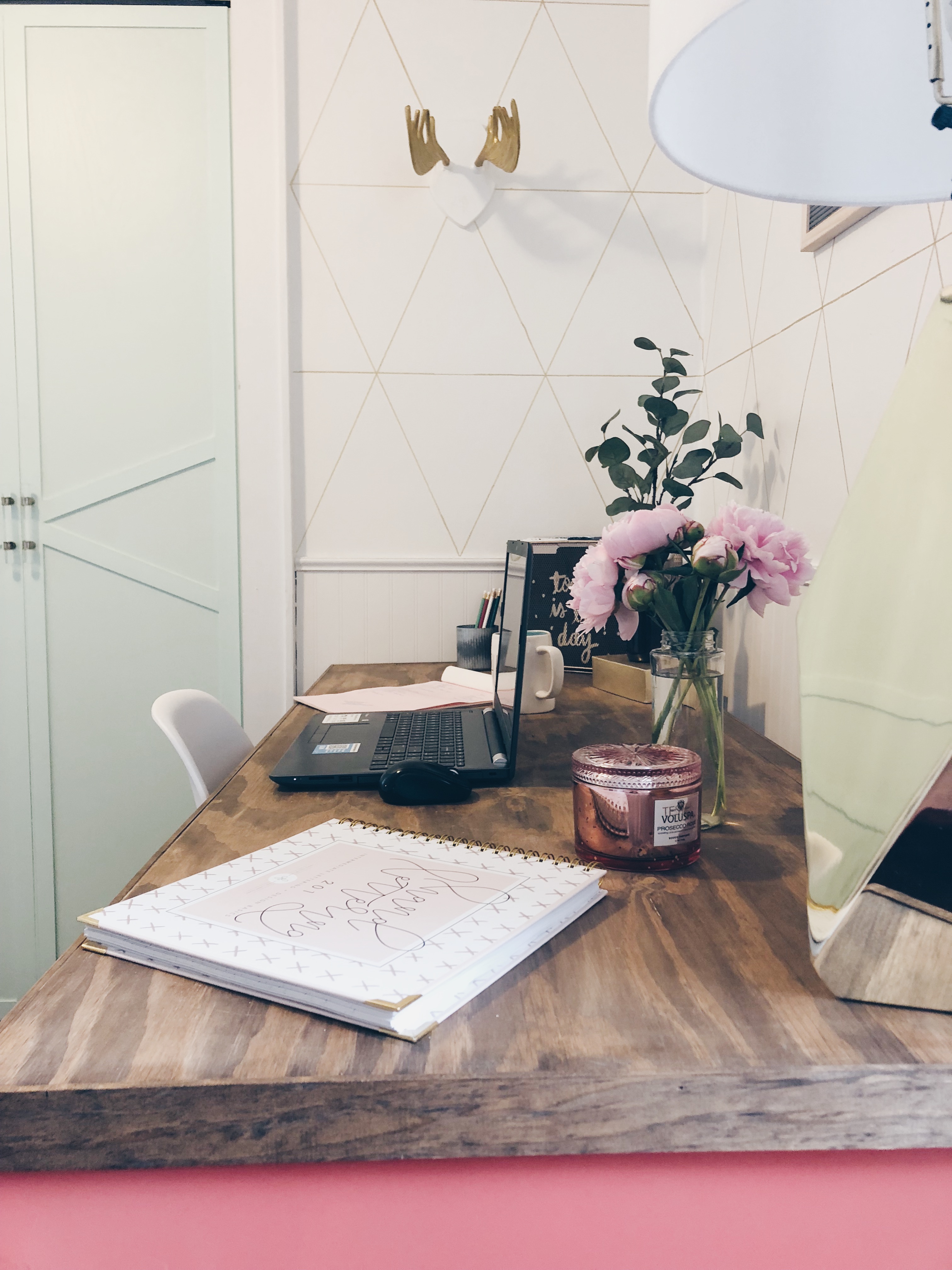 Don't forget to share your progress on Instagram and tag @renovatingmaplesonmanor. You can also use the hashtag #RMMhomechallenge to see other before and after photos from the challenge.
Still need help creating a space you love? Renovating Mapleson Manor can help design your room! Whether you prefer an in-person consultation or e-design, we have the solution for you! Contact us at
renovatingmaplesonmanor@gmail.com.