DIY Christmas Wreath
It's the most wonderful time of the year!  Christmas is only 8 weeks away, so now is the time to start Pinning all of those Christmas decorating ideas, tablescapes, and recipes.  Over the next few weeks, a group of bloggers and I will provide you with weekly inspiration leading up to the holidays.  This week's theme is "Door Decor," and I hope to inspire you to DIY your own Christmas wreath for your door.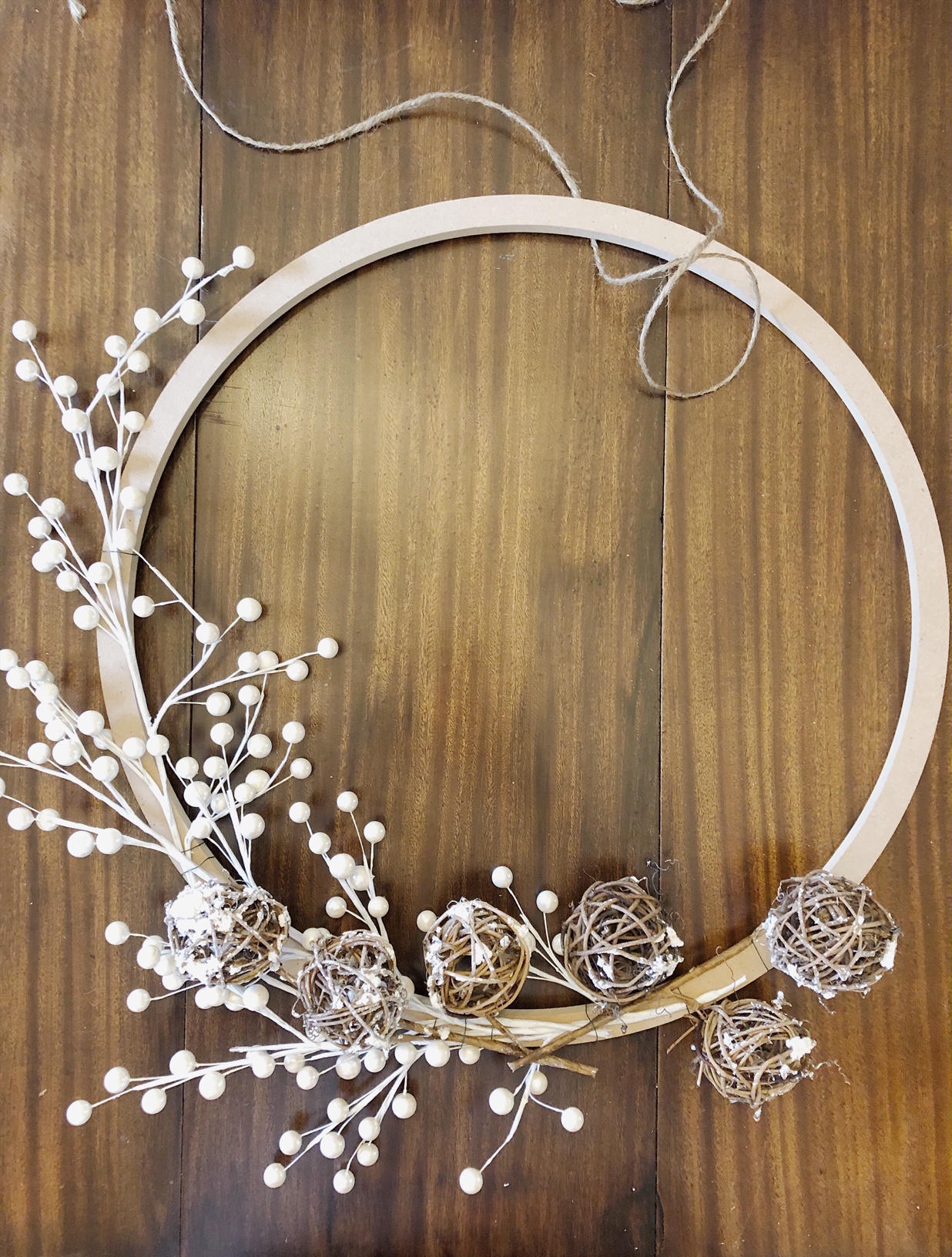 This DIY  Christmas wreath is super simple and will take about 20 minutes to create from start to finish.  My kind of project!
Materials for DIY Christmas Wreath:
Seasonal floral pieces in your favorite Christmas colors (links to the ones I used: white berries/ twig ball)
Wire cutters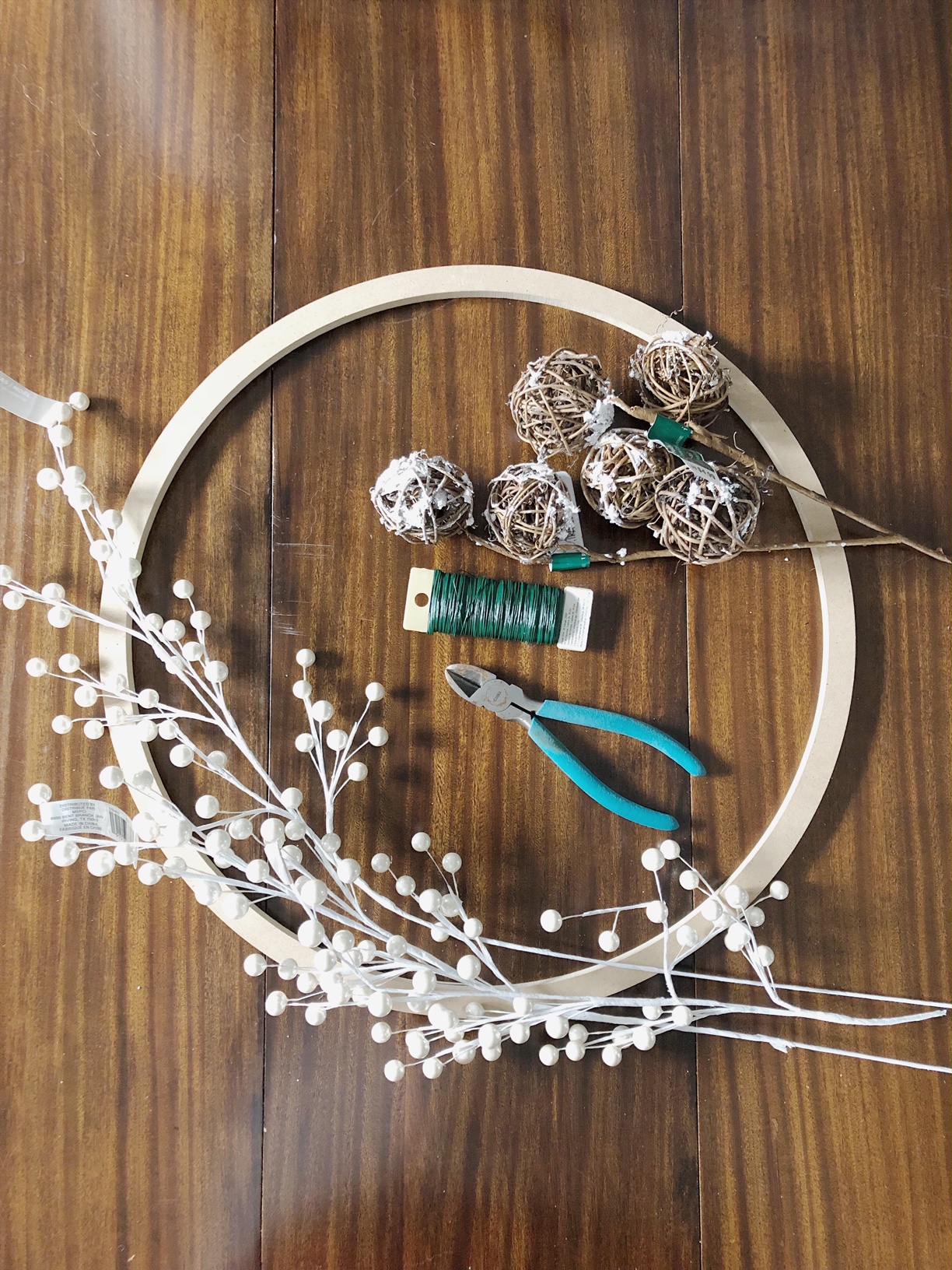 Step One:
Dry fit your floral pieces to see where you want them.  Cut the stems off.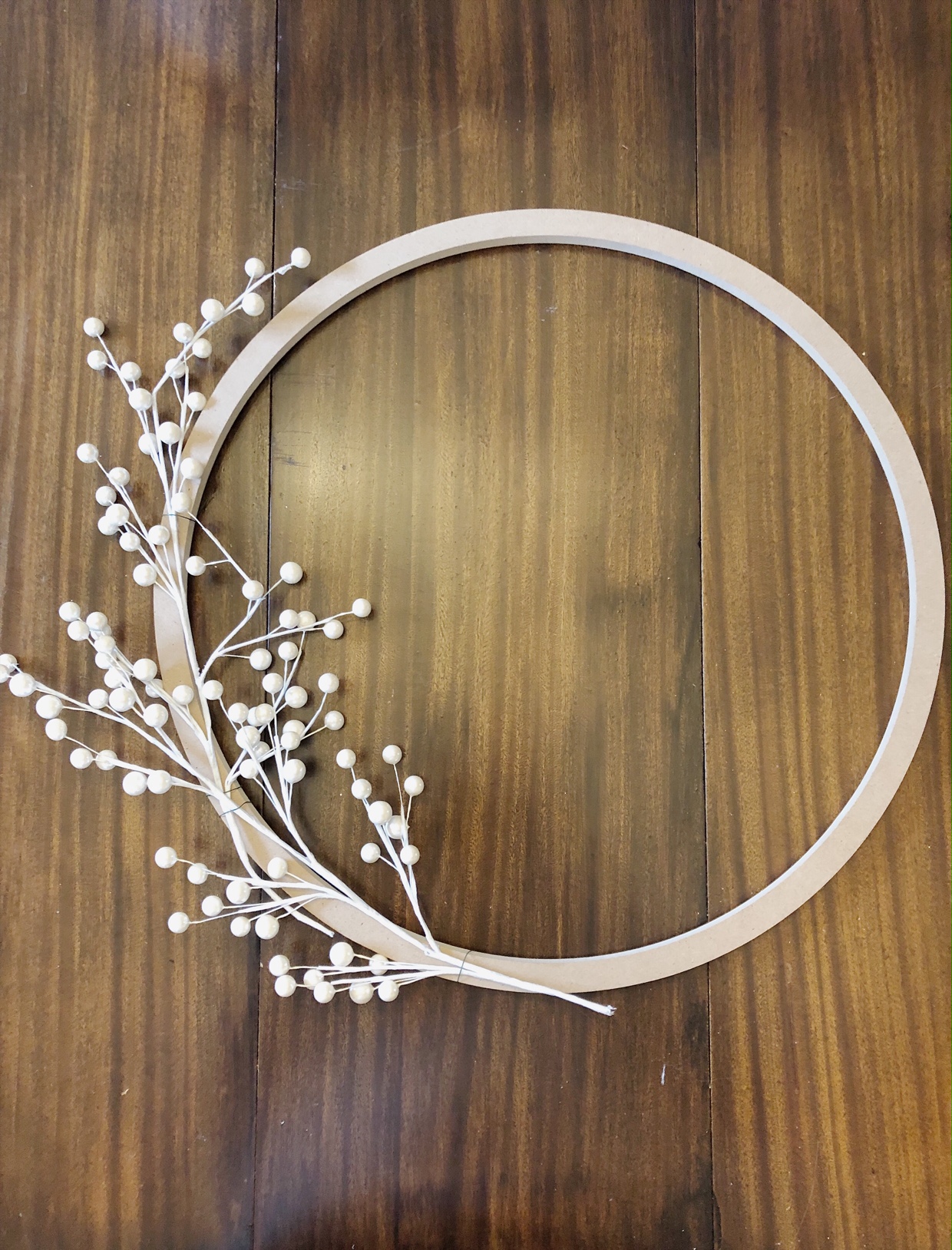 Step Two:
Next, cut a small piece of the floral wire and wrap it around the floral piece and the hoop. Repeat for the remaining floral pieces.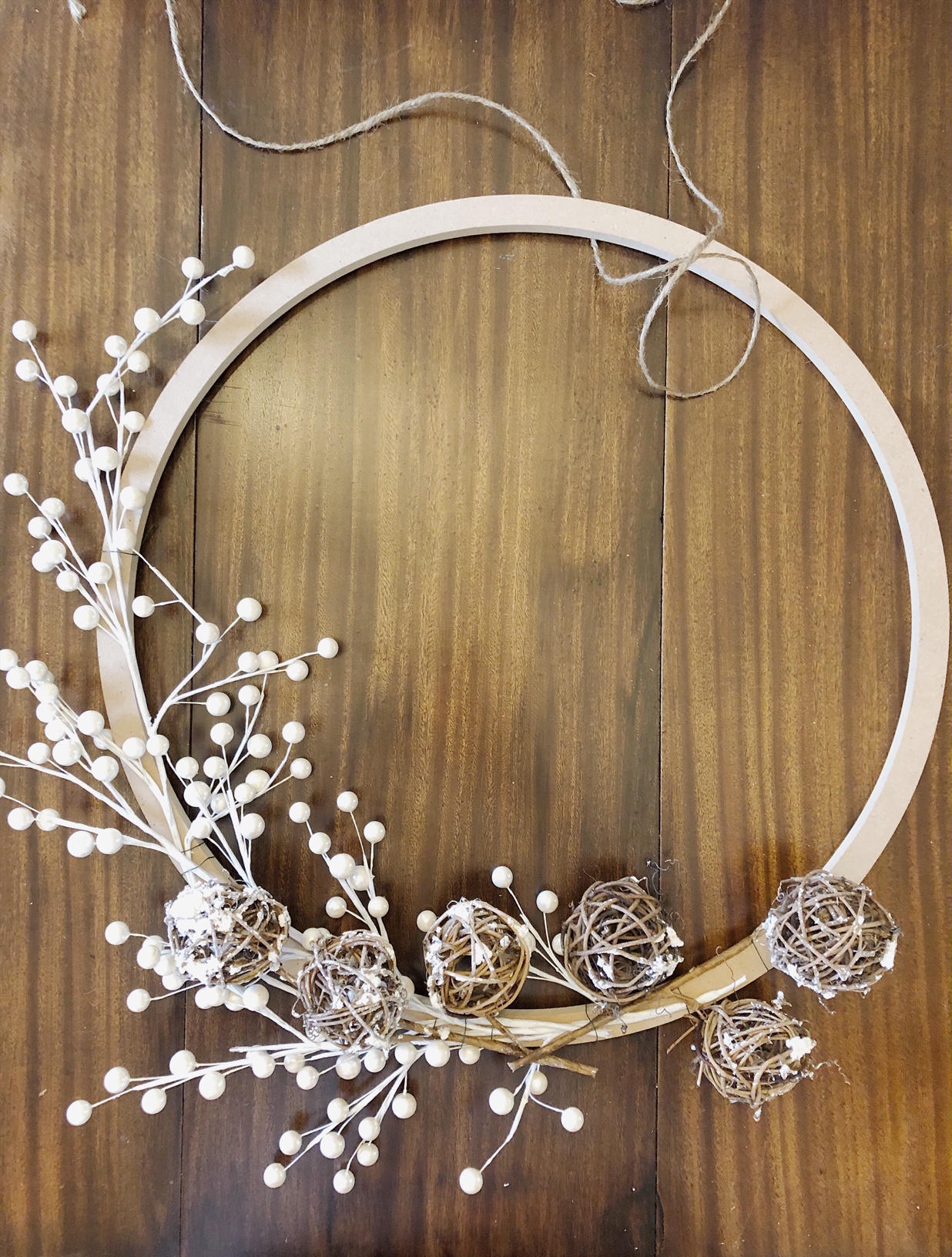 Step Three:
Go pour yourself a glass of wine- because you are done!  You should feel superior to all of your friends that had to buy their decor from a store.  Take a picture of your finished Christmas wreath hanging on your door and post it to Instagram for all of your friends to Oooh and Aaah over…let's be real, they will probably just comment with a thumbs up or heart eyes emojis because we are all too lazy to type words.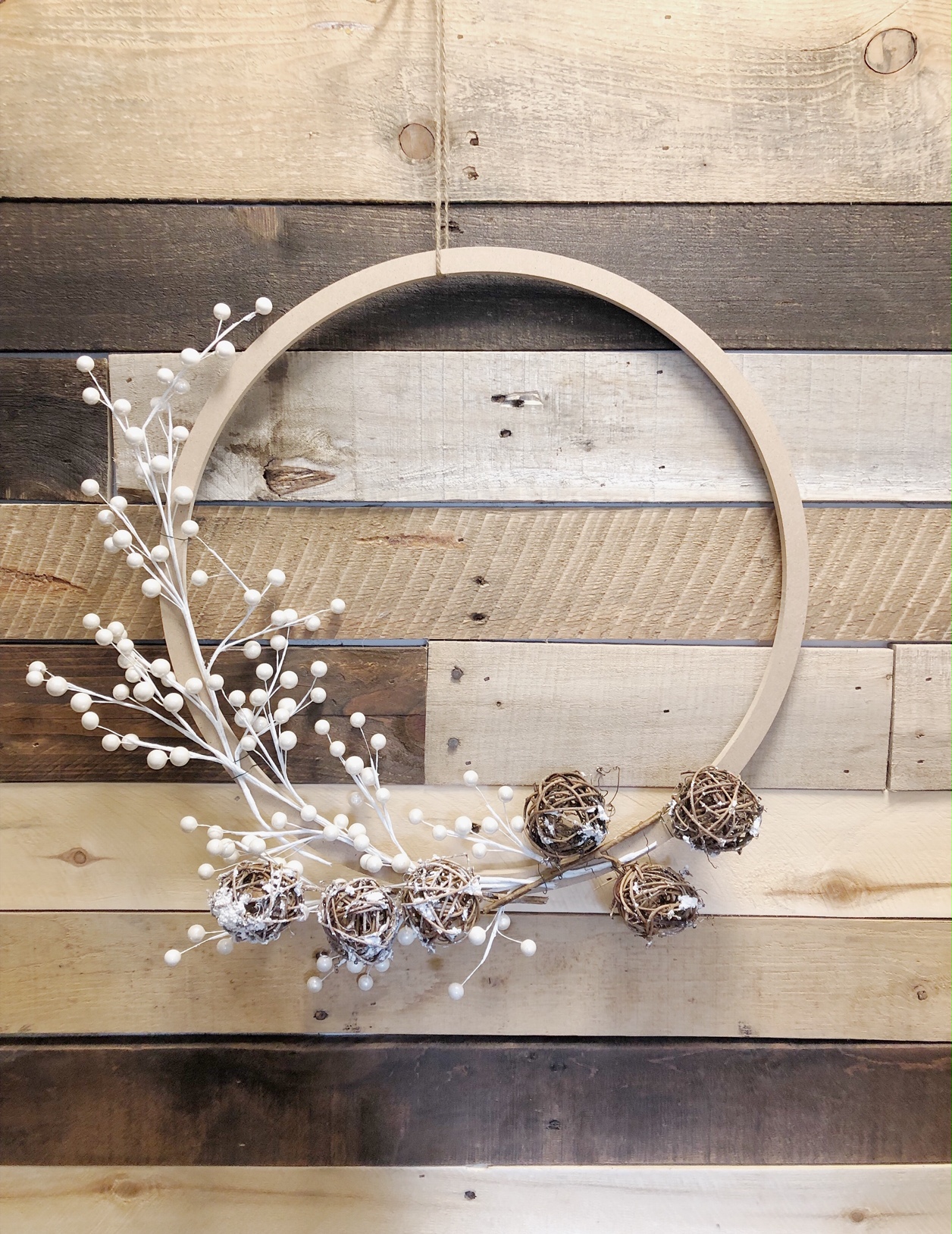 If you are looking for more Christmas inspiration, click below to see some of the incredible door decor projects this week!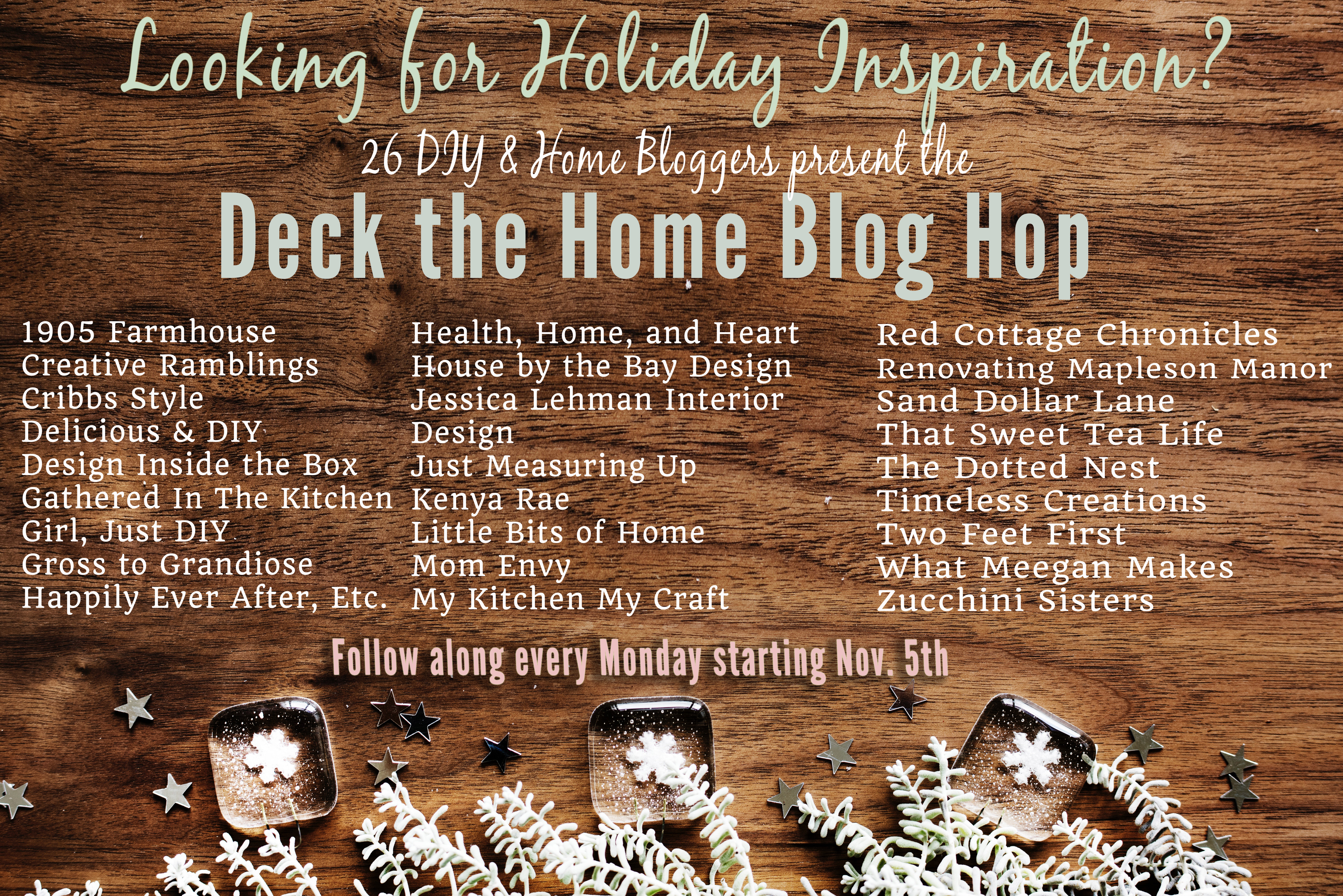 And if you are annoyed that I've now stressed you out about the impending deadline of Christmas, you can check out my fall decor inspiration post instead!