Home Office to Colorful Playroom Transformation!
Meet Jaxon.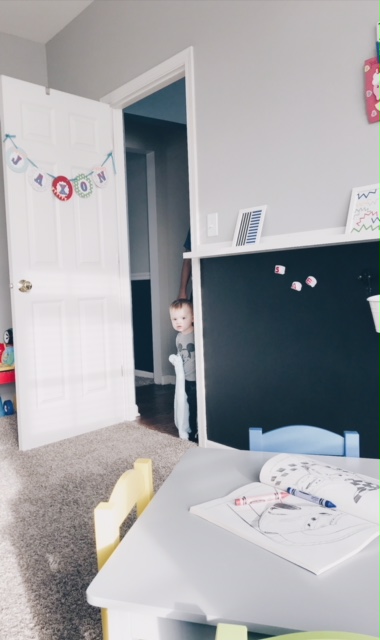 This almost-two-year-old loves rockets, animals, and The Chicago Cubs. (Great parenting!) Jaxon's parents asked me to renovate their downstairs home office and transform it into a playroom for Jaxon. His toys were starting to take over the whole house (as often happens with toddlers) and his parents wanted to designate a space for him on the main floor.
Here was the room before I got my hands on it: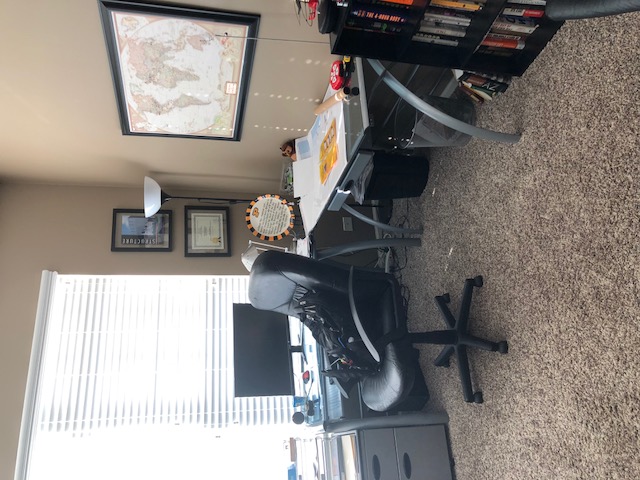 As you can see, it is a pretty basic room with a lot of room for imagination! When discussing the room design with Jaxon's parents, they had a table and chairs set that they wanted to serve as inspiration for the color choices in the room.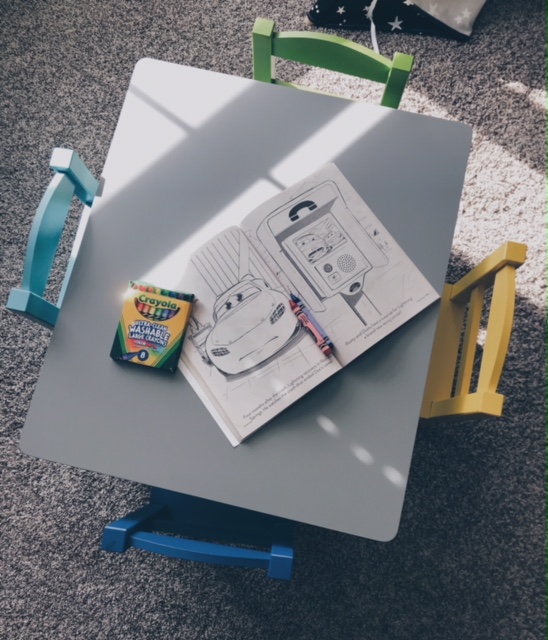 The table and chairs are great, because they aren't the basic primary colors. Using the table set as a starting point, we painted the room Repose Gray from Sherwin-Williams, which pulled from the gray of the table.
Another must-have for Jaxon's room was ample storage. We decided on two white cube storage shelves from Target that hold multi-colored cubes that will hide all of Jaxon's toys.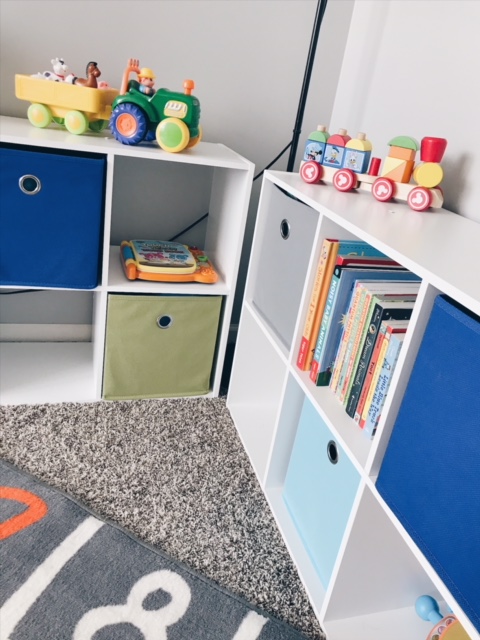 Jaxon's parents also wanted something unique in his playroom. The idea we came up with was a chalkboard wall. This presented itself with many options: Should we paint a whole wall? Should we paint it all around the room underneath a chair rail? Should we just buy a small chalkboard and hang it at his height? We decided that we would compromise and only paint the chalkboard to chair rail height (since Jaxon won't be drawing more than three feet up), and instead of installing a chair rail, install a picture ledge from IKEA.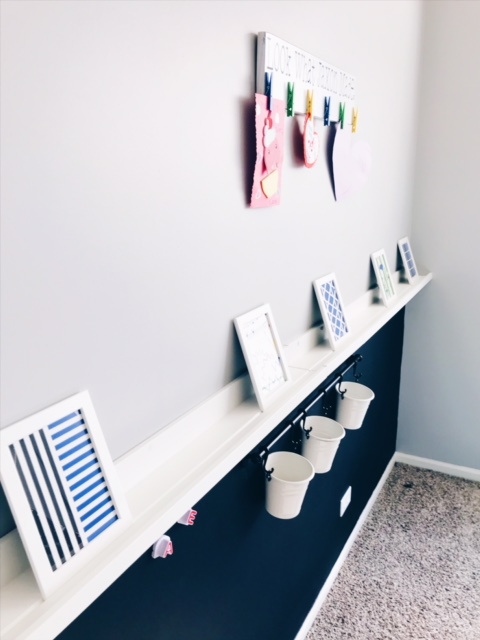 While we were picking up the paint, we noticed a magnetic primer paint by Rust-o-leum. What's cool about this product is you can paint it on first, then paint whatever paint color you'd like over it. We ended up putting three coats of the magnetic primer, then two coats of chalkboard paint over that- so Jaxon has a magnetic chalkboard wall!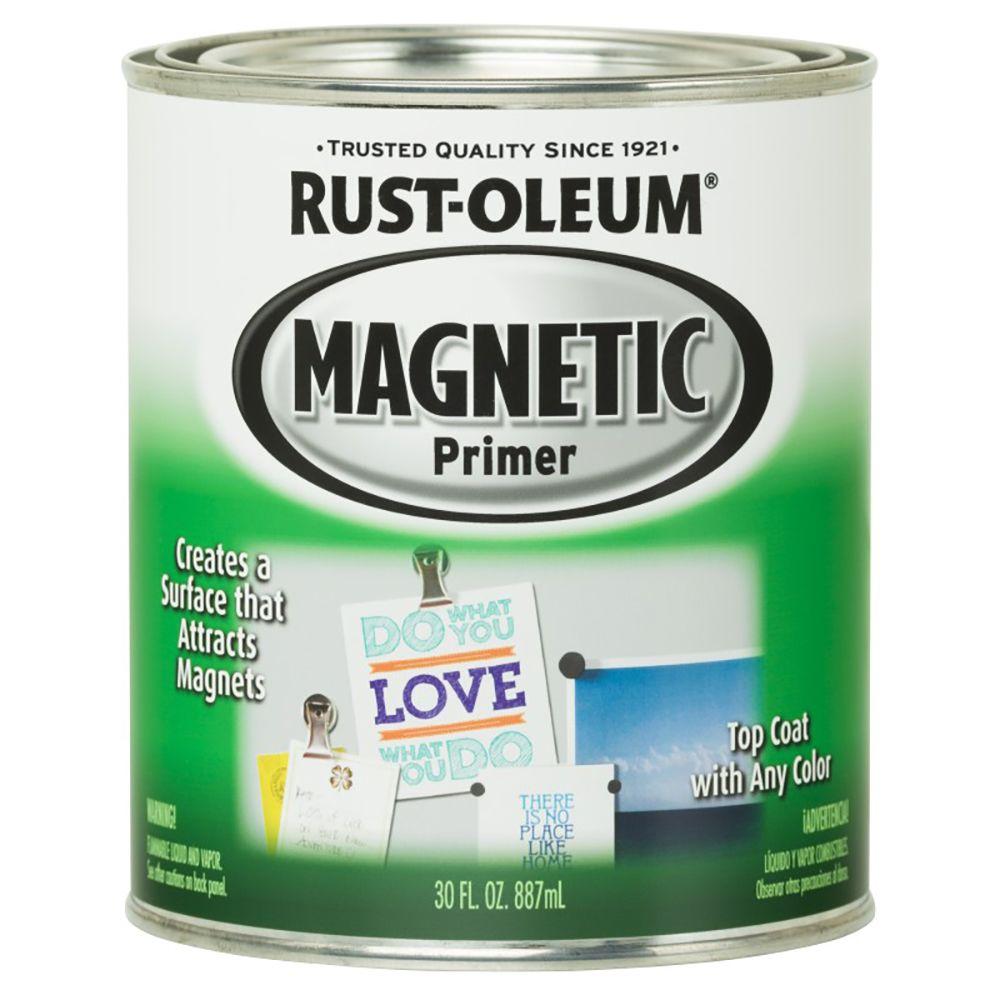 Some pointers when working with the magnetic paint: The thicker you put on the paint, the better. There are areas where the basic kid letter magnets do not stick to the wall. I think if you used the stronger magnets it would work, but I don't think the magnets in child letter magnets are strong enough. Also, the paint does NOT come off like latex paint. It is very thick, and clean up was a big ol' mess. Definitely use gloves.
After a few accessories from Target and Jaxon's toybox, the room was finished!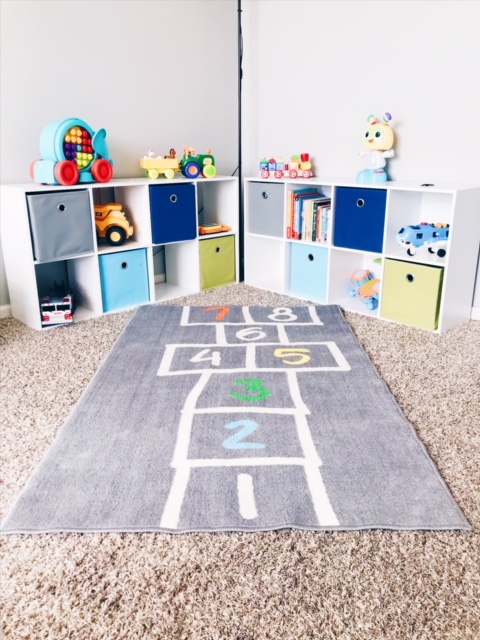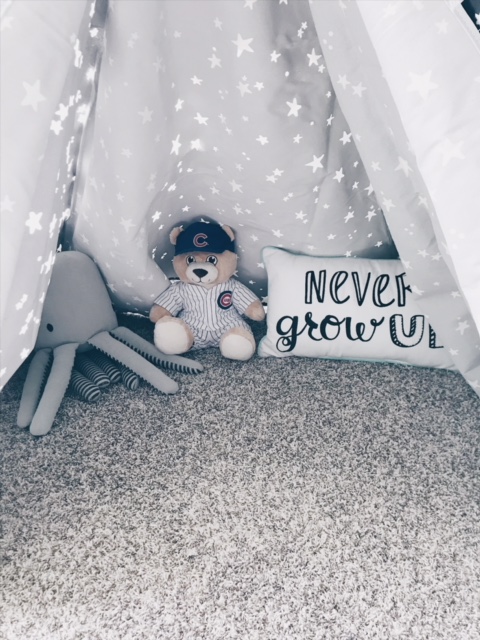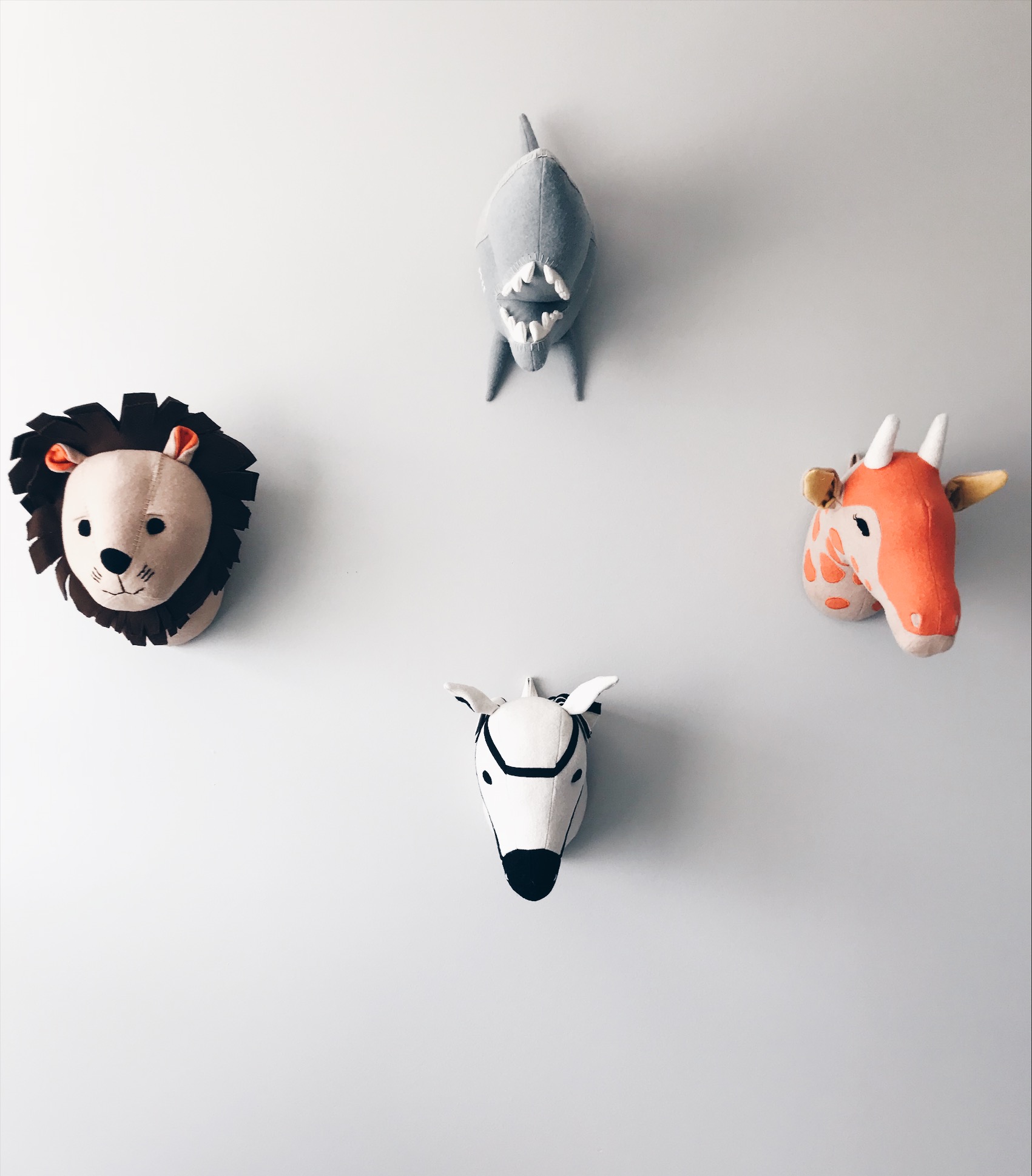 Here was his sweet face when he saw the stuffed animal heads on the wall.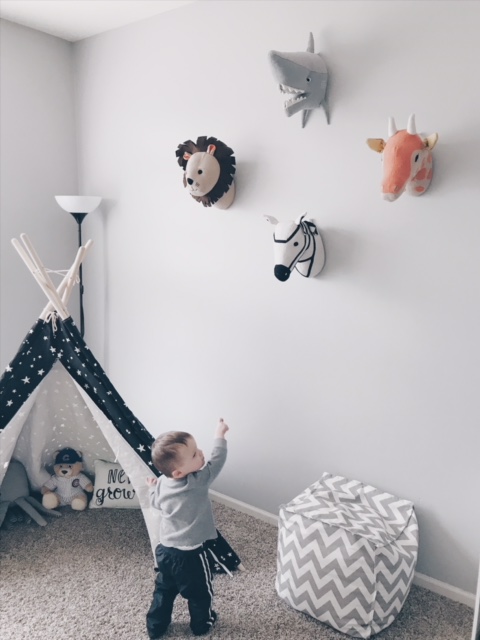 Let's see the before and after for perspective…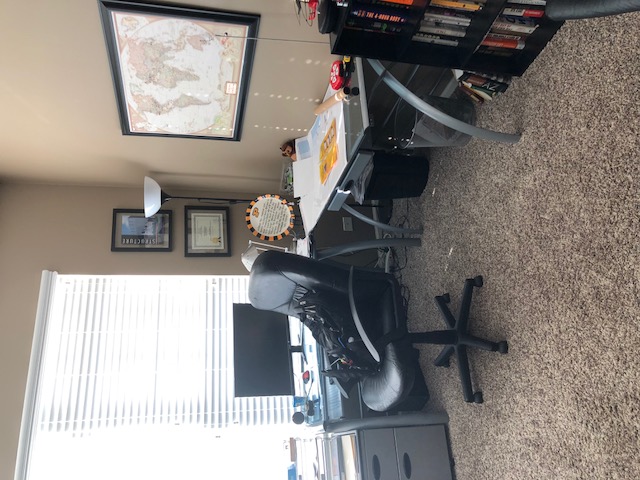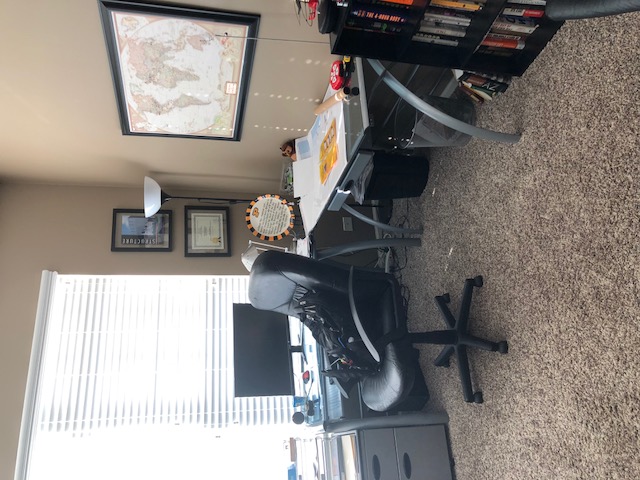 So did he like it? According to Jaxon's momma: "I couldn't be happier with the way my son's playroom turned out. I worked with Patti to come up with a fun kid theme that would be functional and cute and boy did she exceed my expectations! The most priceless moment was when we revealed the room to my son; there was definitely a glimmer in his eye. The day after the reveal, the shock of the room set in for him as he looked at me and said, "Jaxon's playroom." Thank you Patti for helping bring Jaxon's playroom to life!
Interested in renovating a room in your home on a budget? Email us at renovatingmaplesonmanor@gmail.com.