Mapleson Manor 2018 Year in Review
2018 has been a banner year for Mapleson Manor!  Sometimes it can feel like I'm not making any progress, but as I take a look back at the small steps I've made this year, I see how far I've truly come.
Let's take a look at some of the highlights from 2018:
Moved my site from Blogspot to WordPress
This accomplishment took a huge leap of faith, because I was used to the format and ease of Blogspot.  But through endless Google searches and some help from my friends, I moved my entire site over to WordPress and figured out how to give my site a whole new look!
Found my first clients
I started Mapleson Manor as an outlet to showcase our projects to my family and friends back at home.  Little did I know that people wanted to work with me to help decorate their homes too!  My first client was a pint-sized nugget named Payton that wanted a "big-girl" room.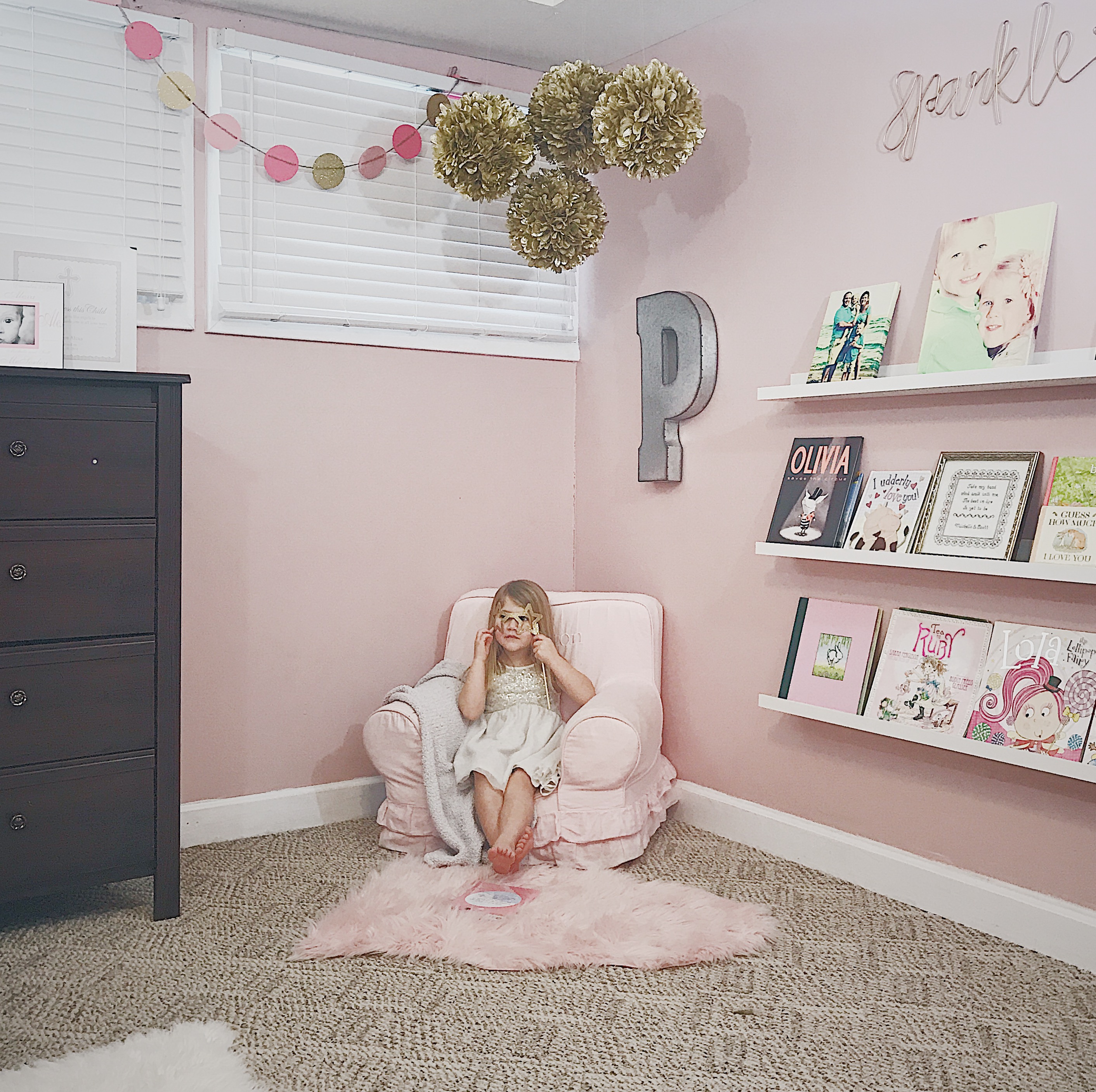 Gave our front porch a face lift
One of my favorite projects this summer was a simple DIY rug that I painted onto our front porch using outdoor paint and a stencil.  I'm happy to report that even through snow, salt, and sun, the rug is still holding up against the elements!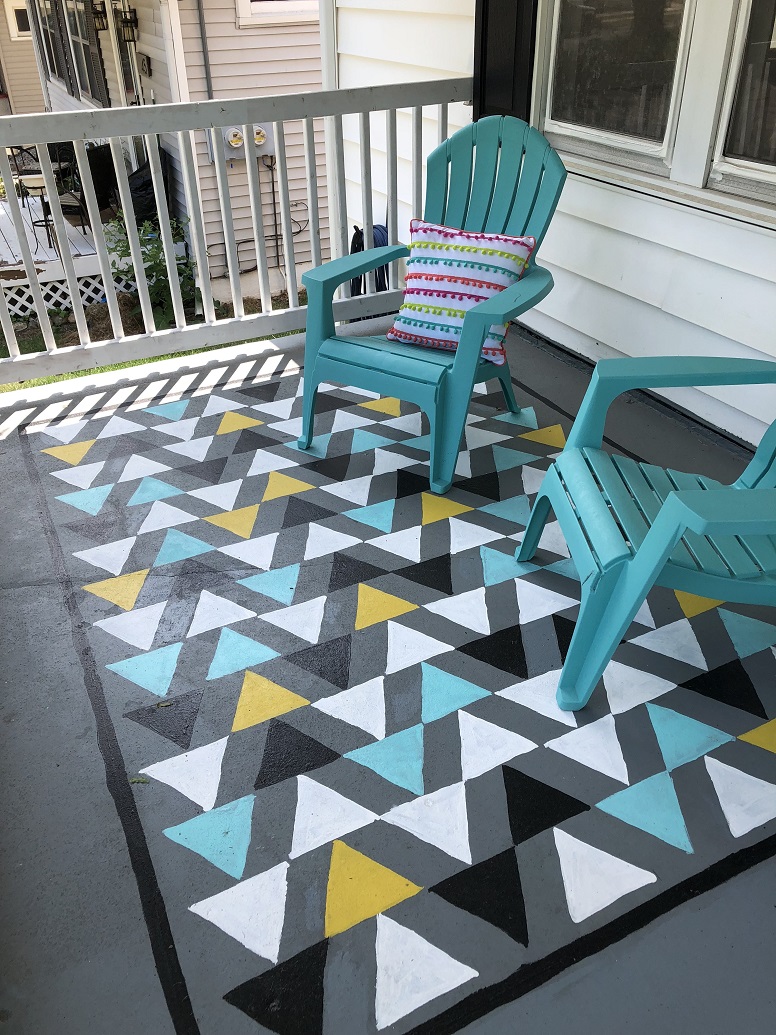 Renovated our master bathroom
By far the biggest project we tackled was renovating our master bathroom.  The entire bathroom was gutted and reconfigured for a more functional layout. We now have more storage, beautiful tile, and heated floors in our master. I was so thankful to partner with Jeffrey Court Tile for this renovation.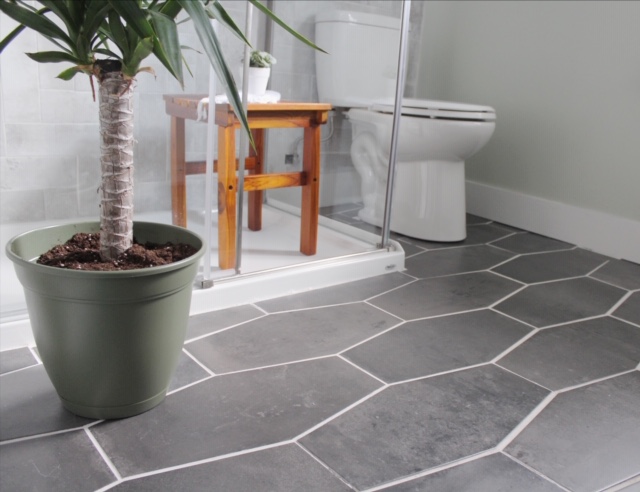 Face-lift on the cabin bedroom
My in-laws own a cabin on a lake just north of Grand Rapids, and we spend a lot of time there during the summer. Most of the rooms have been decorated or painted in one way or another, but for some reason the master bedroom remained dark and boring.  We brightened it up on a budget with some paint, bedding, and a few new accessories to make it more welcoming!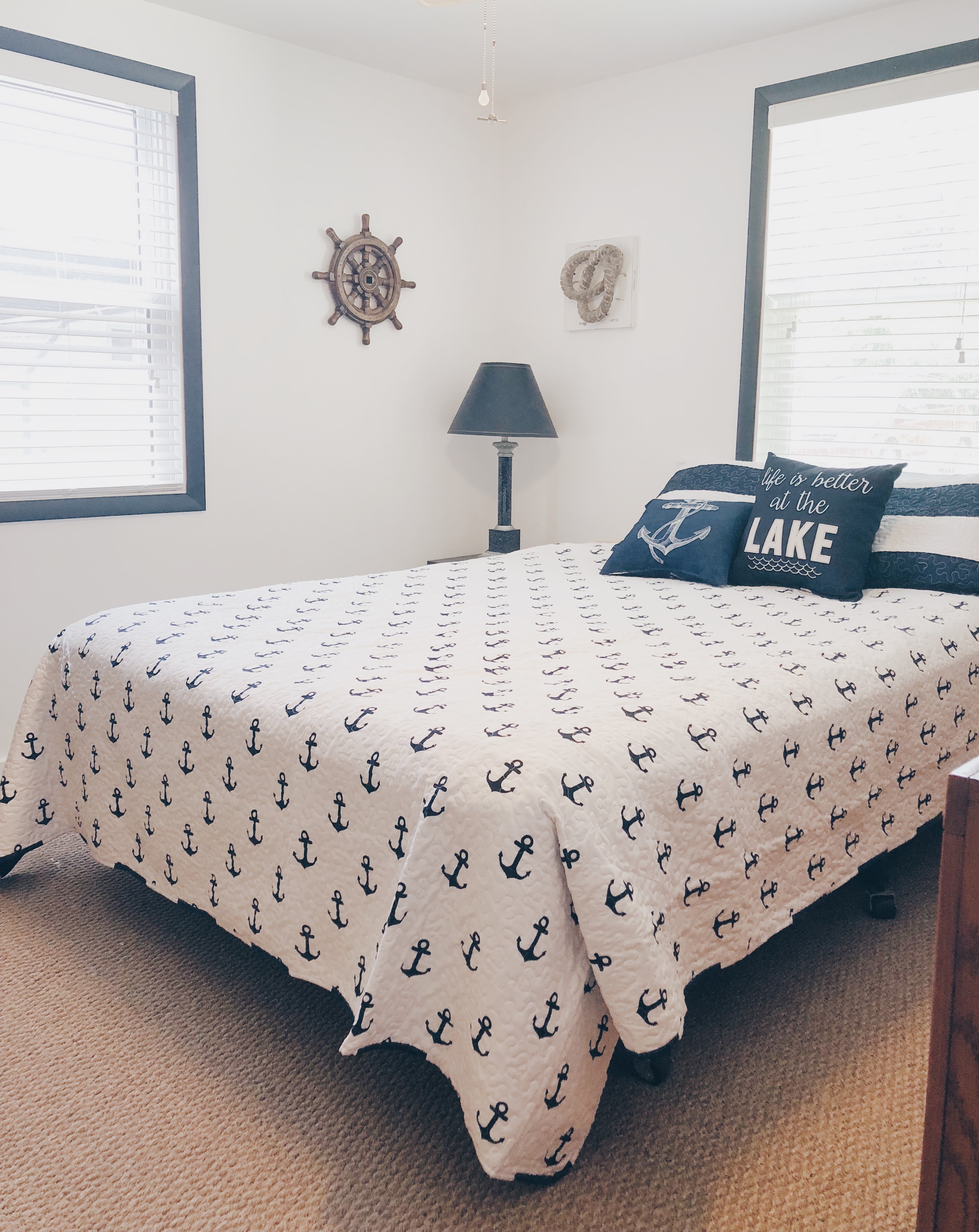 Haven Conference
The best thing I ever did for my blogging adventure was to attend the Haven Conference this past July. I met up with a group of like-minded bloggers in all stages of their blogging careers and learned so much new information, but more importantly, met my tribe of women that I rely on daily.  I can't wait to see all of their faces in 2019!
Looking forward
Looking into the new year, I have many ideas and goals in mind.  Here are some of my general musings as we look toward 2019:
*Create more video content
*Consistently blog, at least twice weekly
*Share more of my budget finds
*Share tips so YOU can update your home on a budget
*Sell our current home and share our tips for getting the best price
*Buy a new home to renovate!
*Attend Alt Summit to cultivate new blogging relationships
What do you think of my 2019 goals? Is there anything new you would like to see featured as we move into the new year?  Happy New Year everyone!