Organizing a Walk-In Closet
Organizing a closet is never fun. It is especially NOT fun when it is ugly. Here is the culprit in all of it's glory: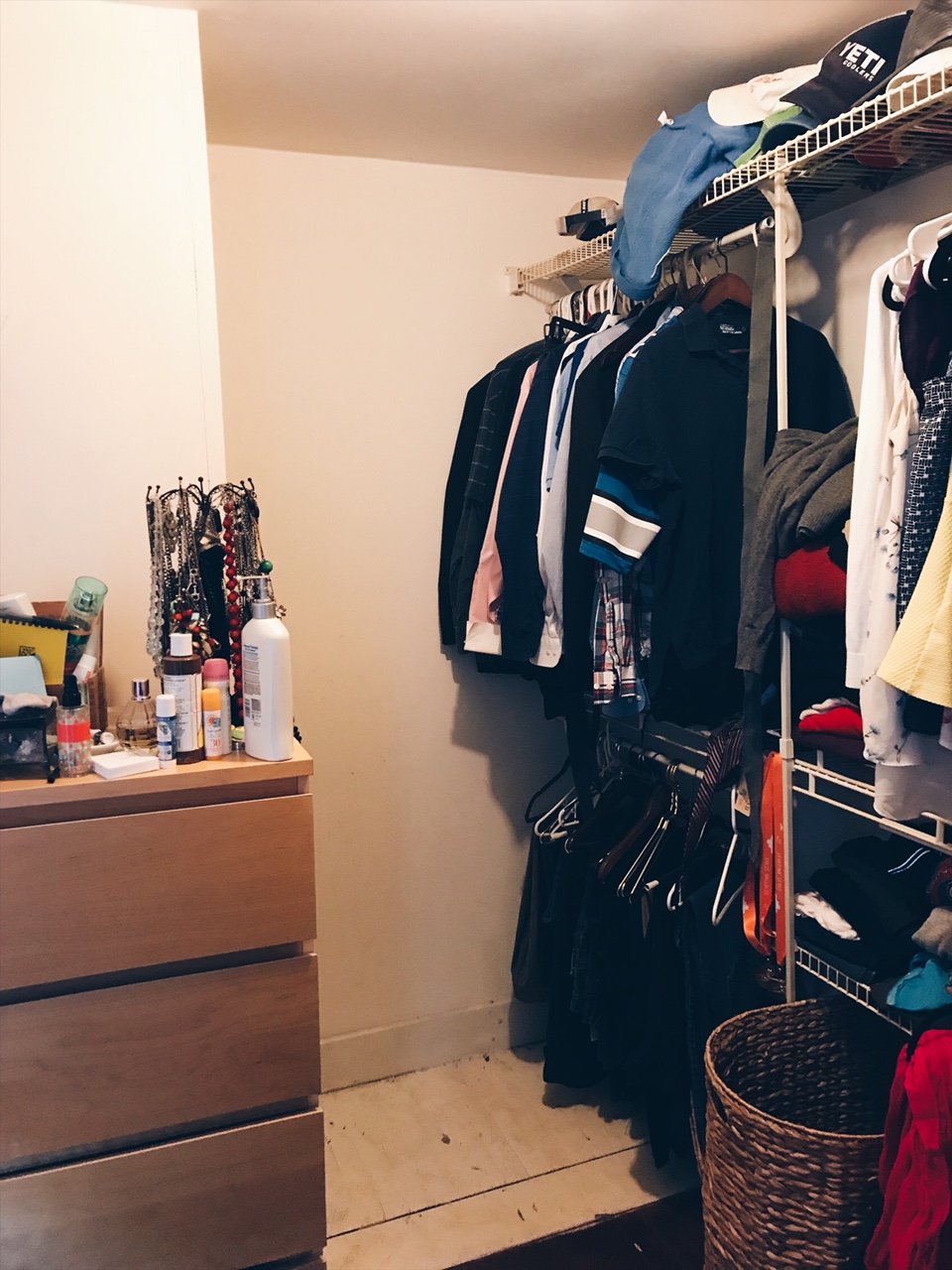 Woof. Anyway, let's get to the good stuff. First, I put together a design board that included all of the pieces I needed to purchase for the closet.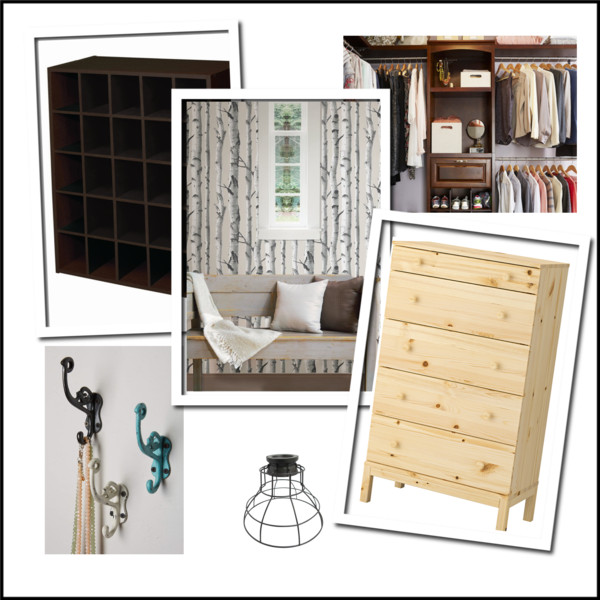 Now that I had my inspiration, I was ready to get things moving! I went with a fresh coat of white paint to cover up the yellow-ish cigarette stains on the walls. The closet organizer was the the allen + roth Java Wood Closet Kit from Lowe's. It was definitely a multi-stepped process to get this monstrosity up, but it was well worth the effort.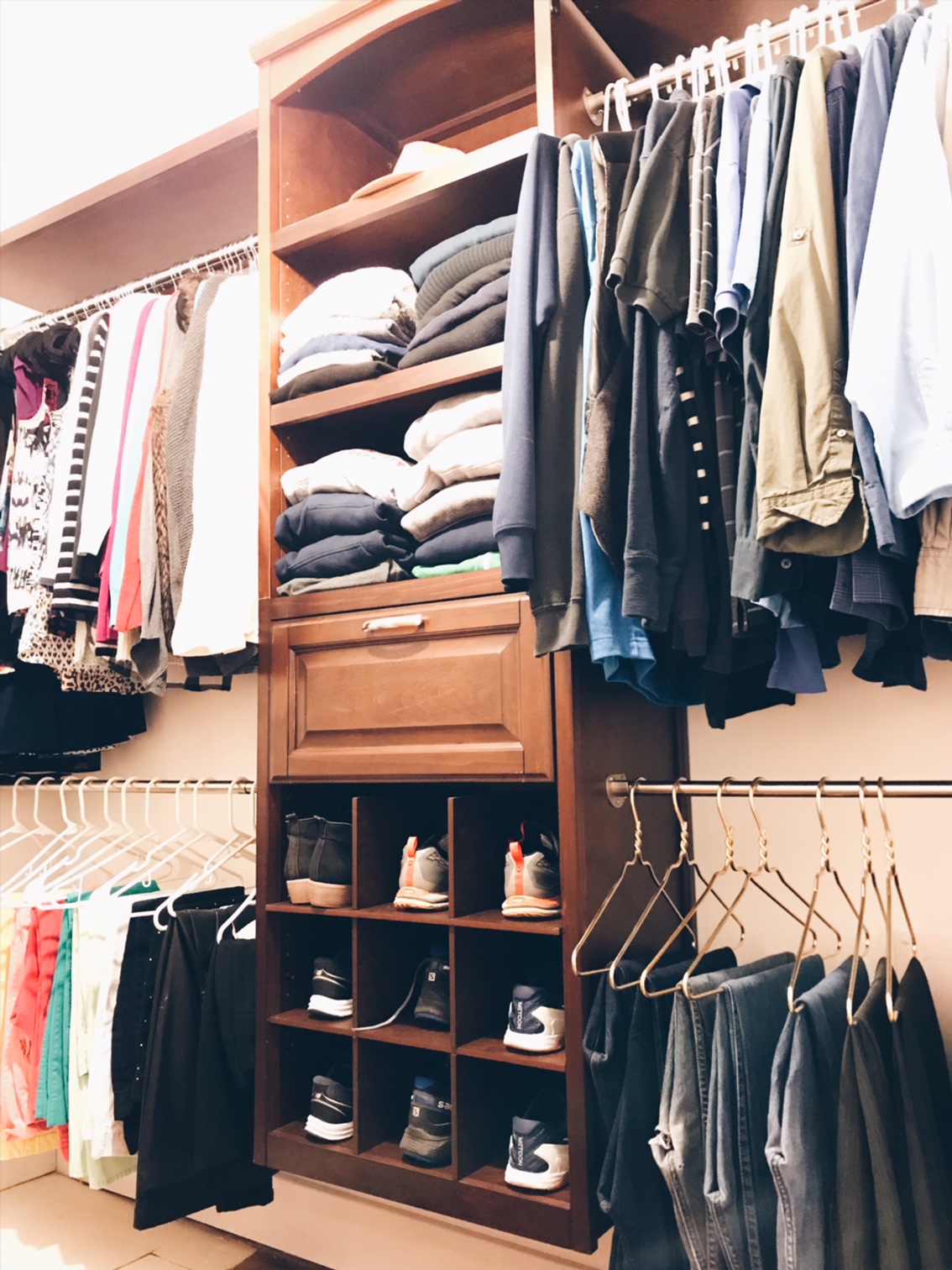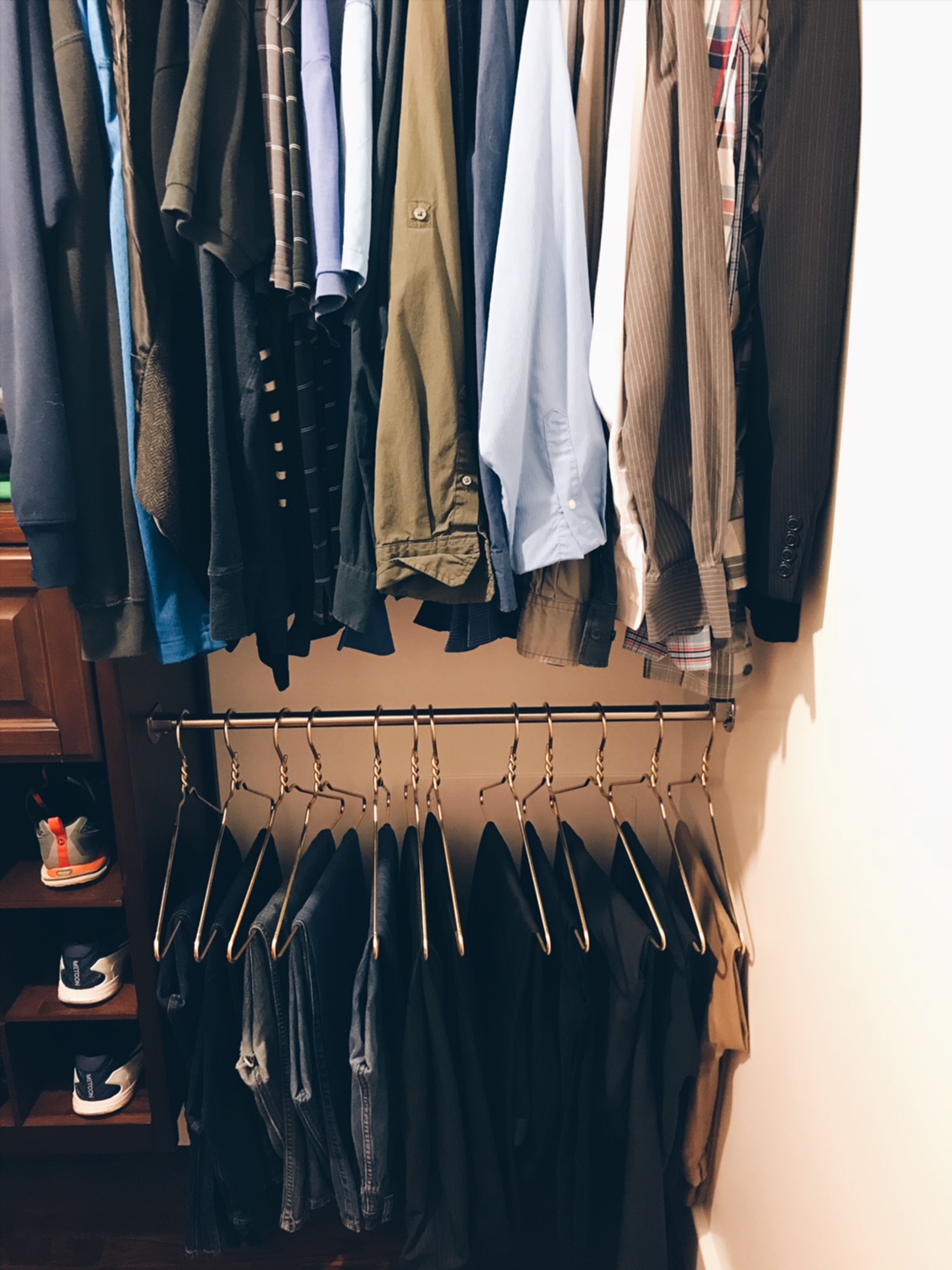 For my shoe-loving husband, we bought storage cubes that hold up to 25 pairs of shoes. We probably will need a second one, knowing his shopping tendencies. (Yes, he has more shoes than me.)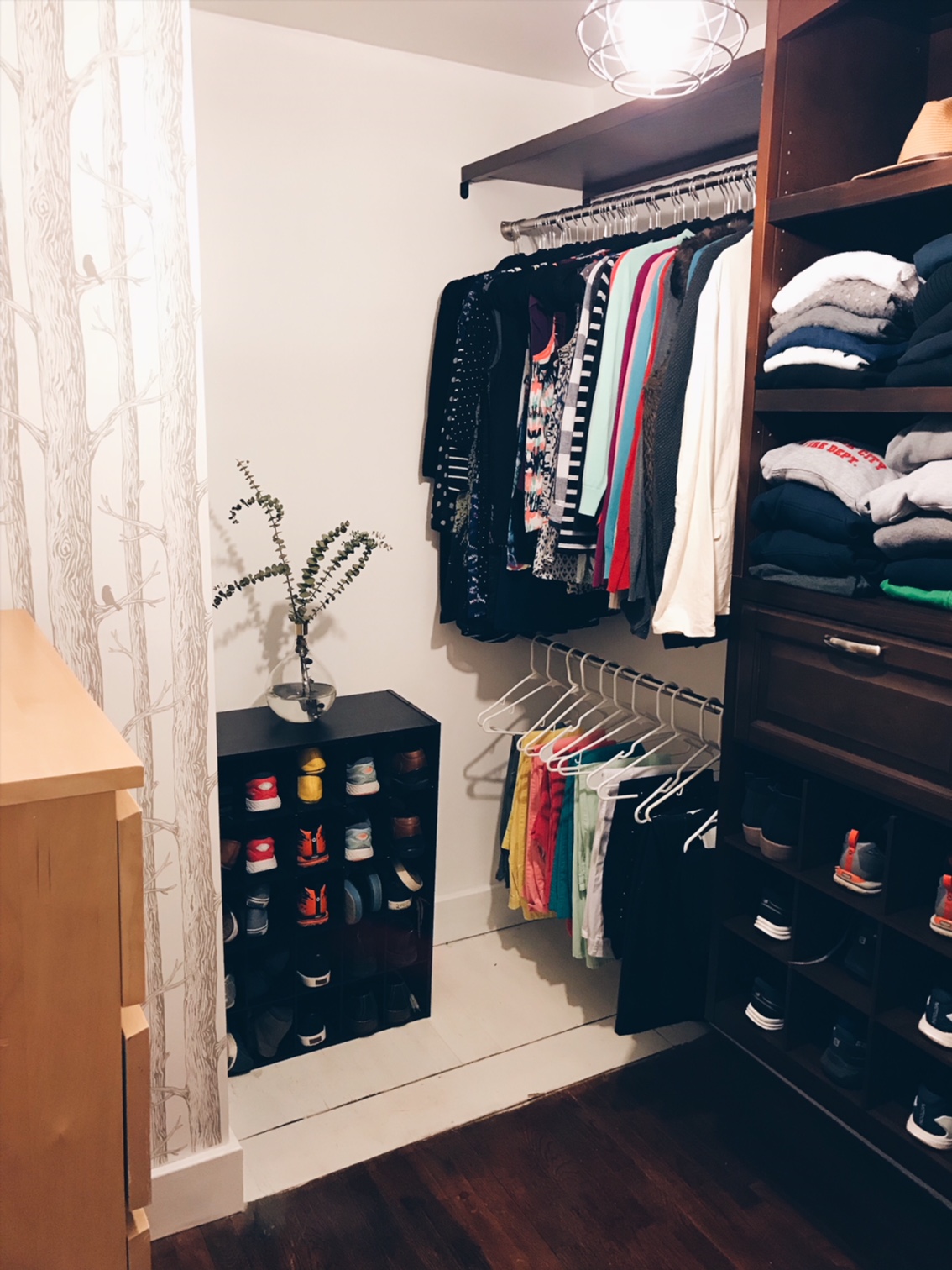 Surprisingly, the easiest part of this makeover was the removable wallpaper that I found from Wayfair. If you are thinking of making an inexpensive and EASY change, this is it! It took about 10 minutes to measure it out and stick it to the wall.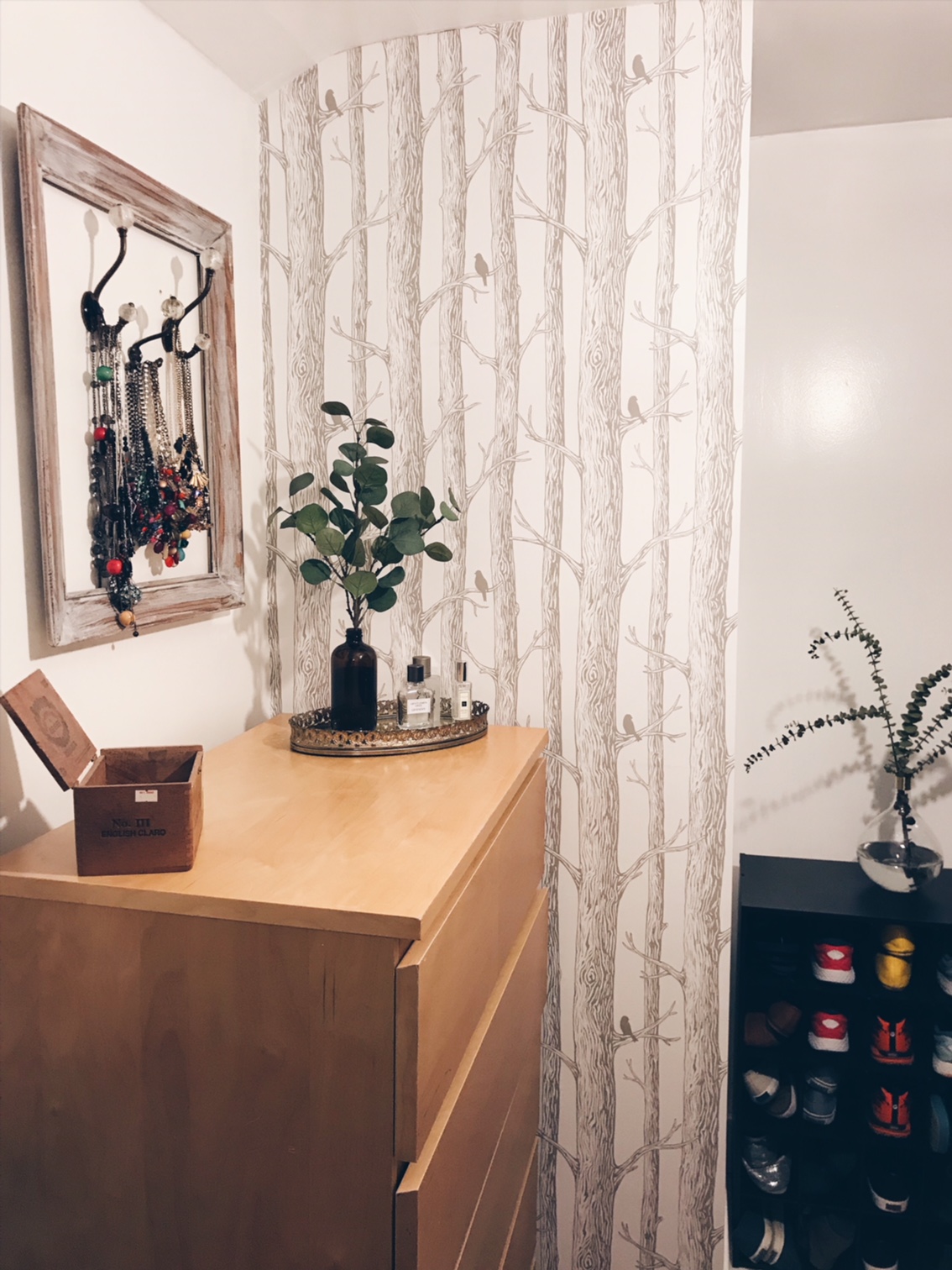 For my jewelry, I found a few vintage looking hooks from Hobby Lobby and used them to hang my necklaces. I found a frame that we had leftover from our wedding and used that to frame up the jewelry, so it looks more intentional.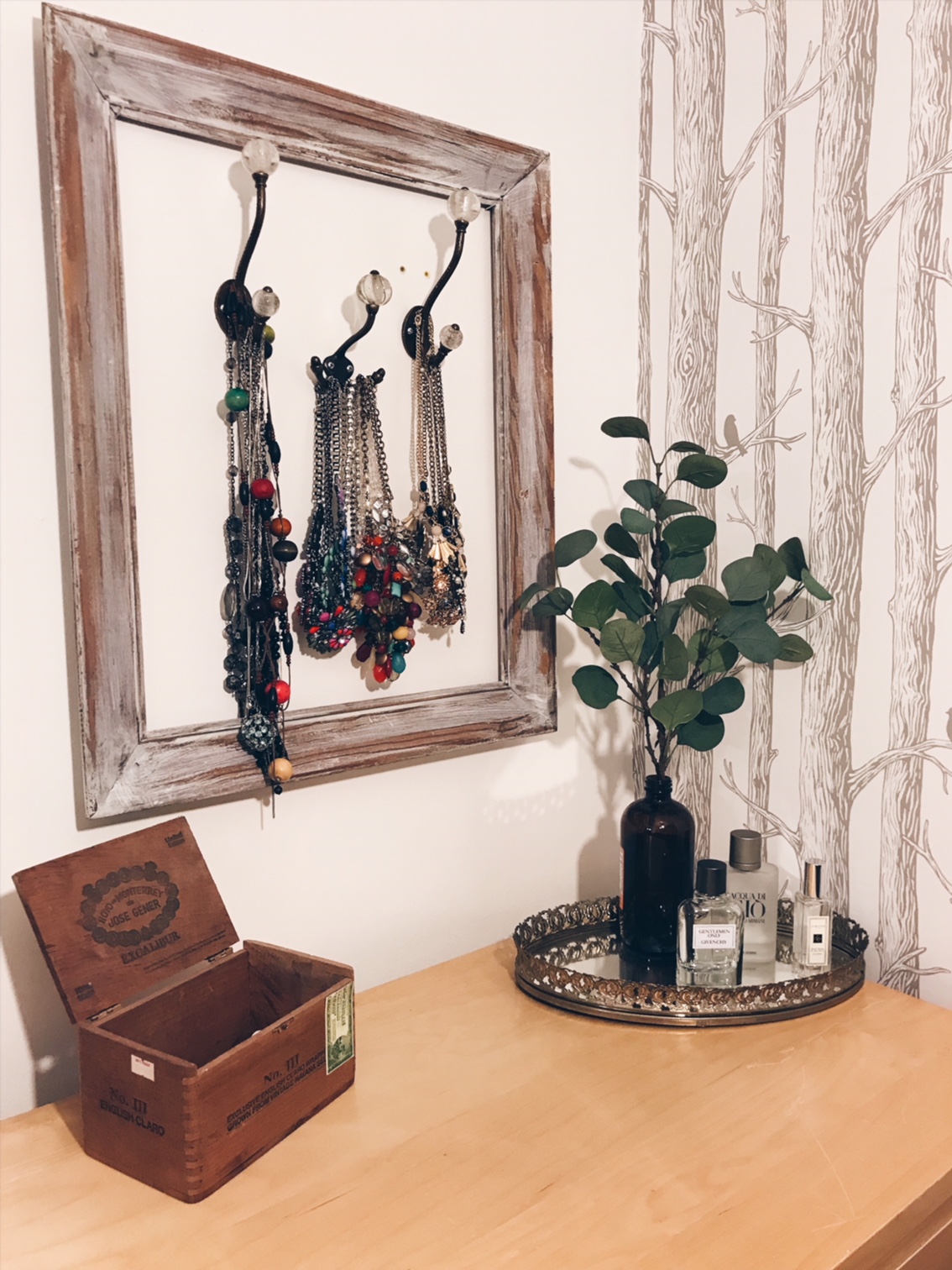 The final touch on the room was a brand-new light fixture. I bought a wire cage pendant light from Lowe's to add a little quirk to the space.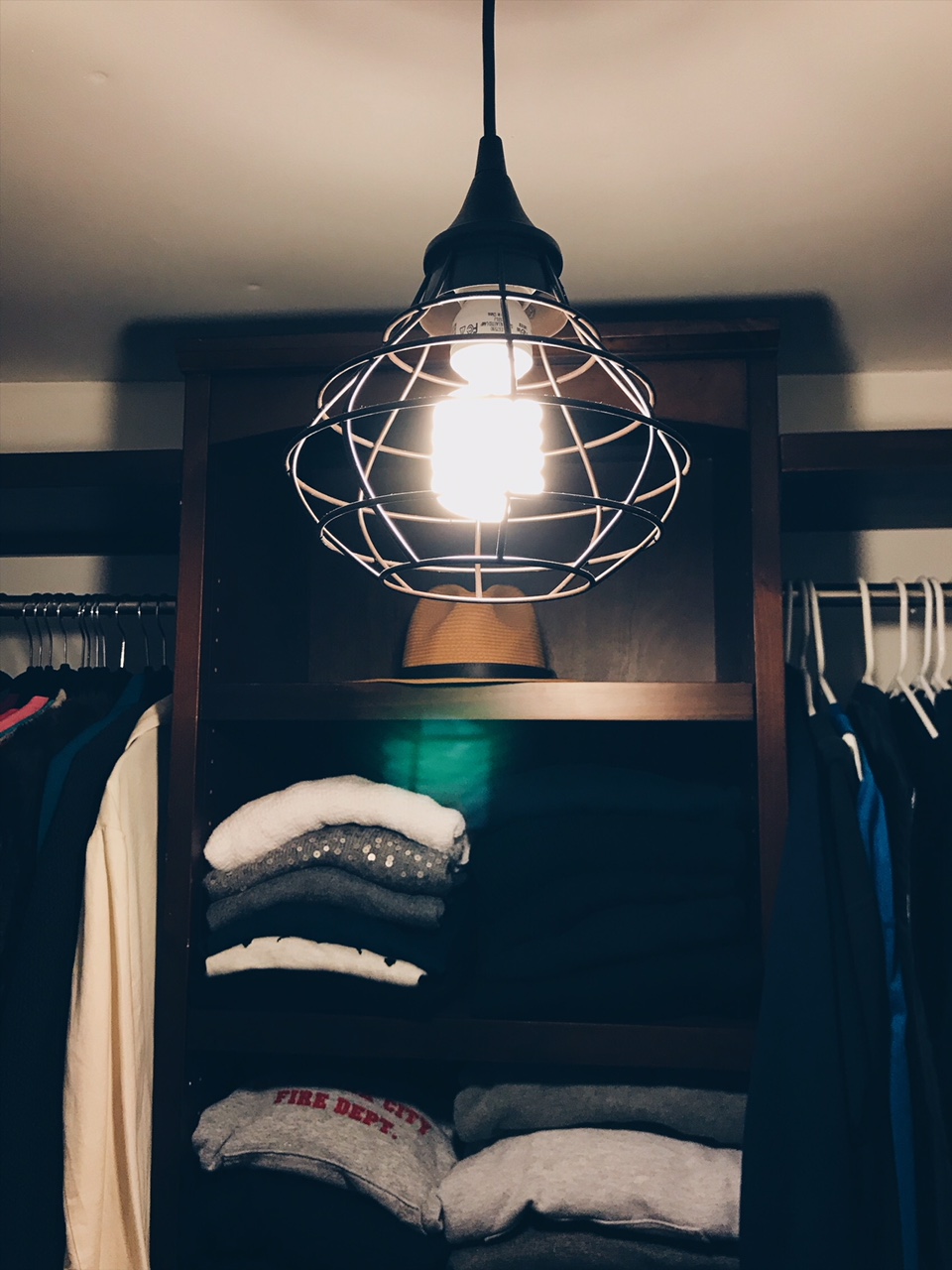 We absolutely love the function and extra room in our closet now; it feels twice as big, and Jeff's shoes are no longer all over the floor!