Picture Ledge DIY
When you have too many photos or picture frames and want a clean look- you want a picture ledge.  Follow along with my picture ledge DIY that I created for my dining room.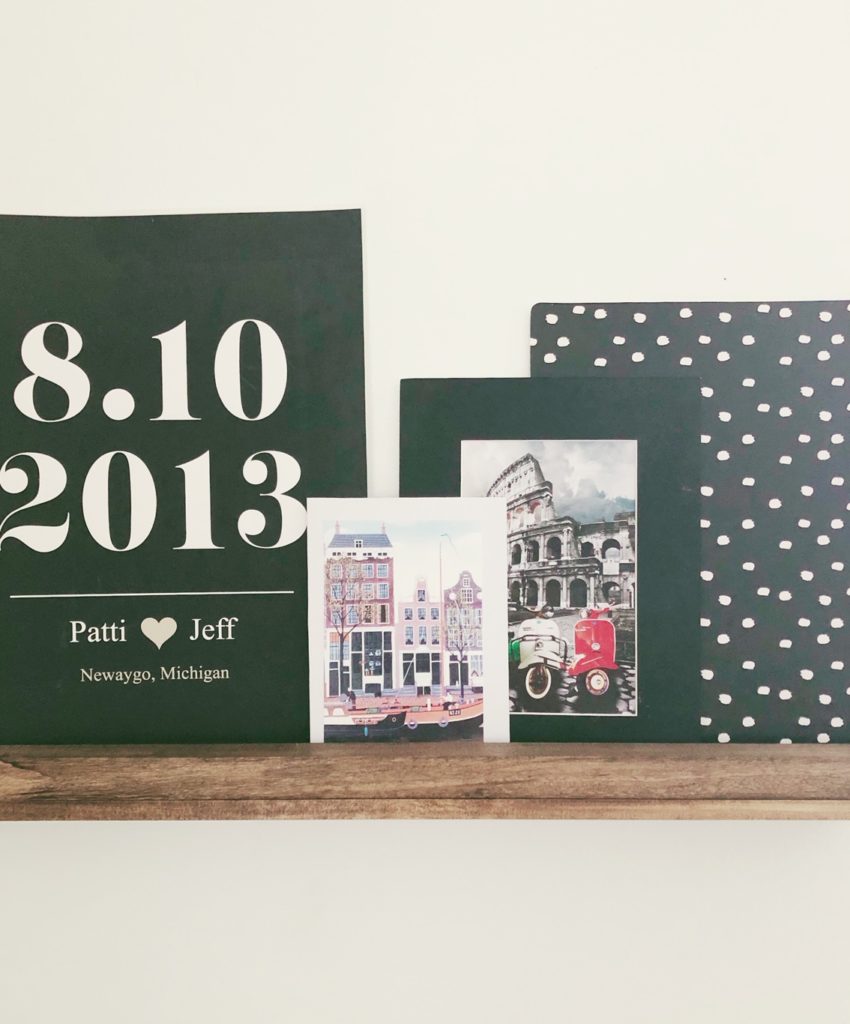 Recently, we updated our dining room by renovating the ceiling with a coffered ceiling.  With that renovation, I moved some furniture and accessories around, which left some of my walls bare.  When I was looking for inspiration, I kept gravitating toward picture ledges.  Picture ledges are perfect for when you have too many frames, artwork, or travel memorabilia and don't want to create a gallery wall.  Since I was cooped up in the house during the polar vortex, I decided to make my own using wood pieces we had in the basement.  Follow along to make your own!
Materials for a Picture Ledge
2 pieces 1/2 x 2 inch piece of wood (cut to two feet)
1 x 1 square dowel (cut to two feet)
Wood glue
Hammer and nails
Stain
Sawtooth hangers
Step One: Cut and Stain
To start your picture ledges, you want to cut your wood to size. I wanted my shelves to be 2 feet long, so I cut each piece to that length. Next, stain your wood.  I used the same stain that we used on our moldings, so all the wood matches.
Step Two: Glue
It's time to assemble your shelves.  First, I glued the square dowel onto the edge of one of the 1/2 x 2 pieces of wood and clamped it down.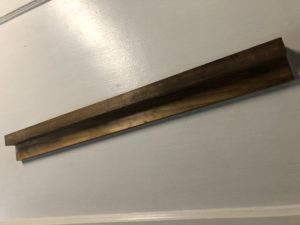 Once it was dry, I used some finishing nails to secure the pieces together.  Next, I grabbed the other piece of 1/2 x 2 and glued it on top of the other 1/2 x 2, creating the L shape of the picture ledge.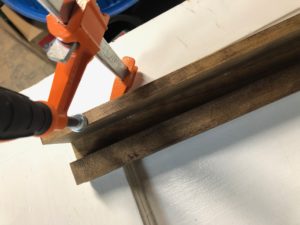 Once that was dried, it was also nailed together.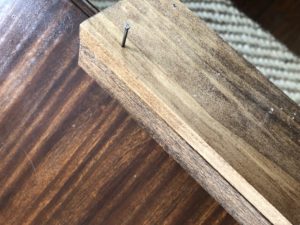 Step Three: Hanging Hardware
To be able to secure the picture ledge to the wall, you will need to add some hanging hardware to the back.  I purchased some sawtooth hangers and nailed them to the back of the ledge. I used two on each ledge to make sure it will be secure to the wall.
And…you're done!  Now it's time to hang your brand new picture ledges and fill them with your favorite art pieces and photographs.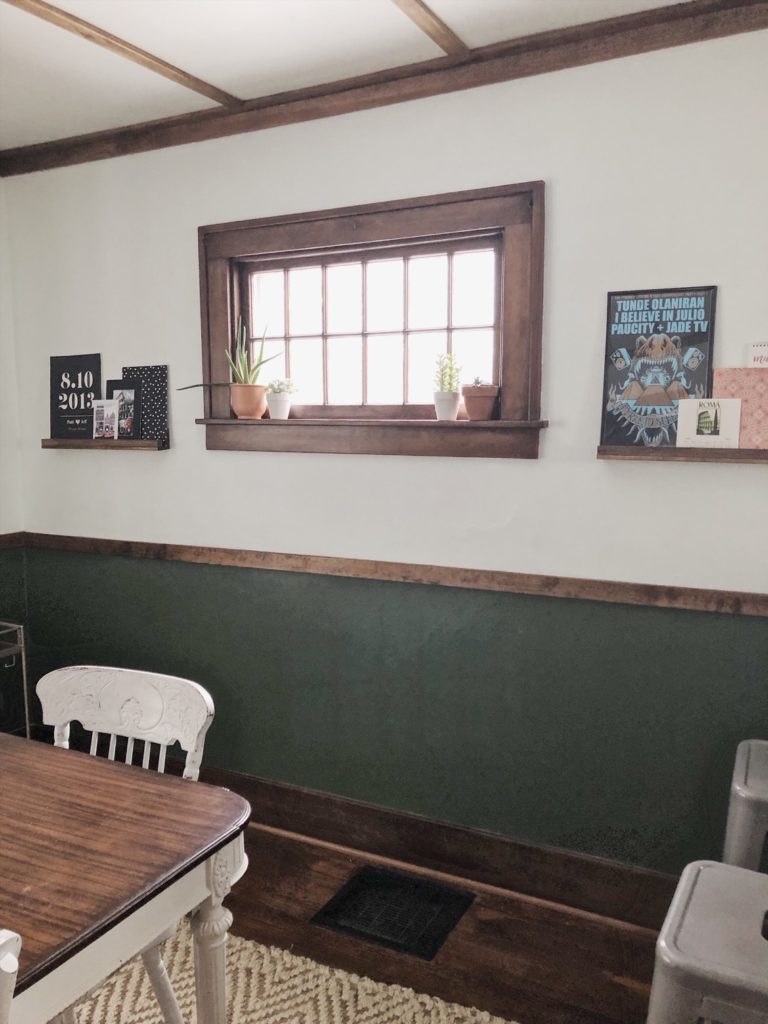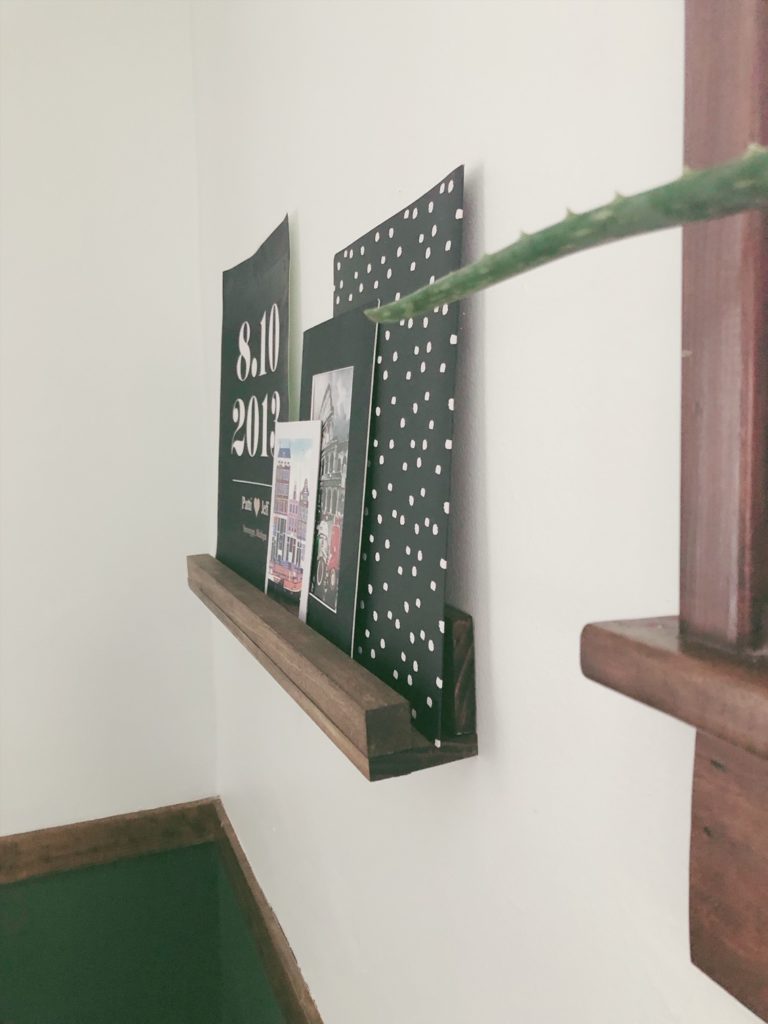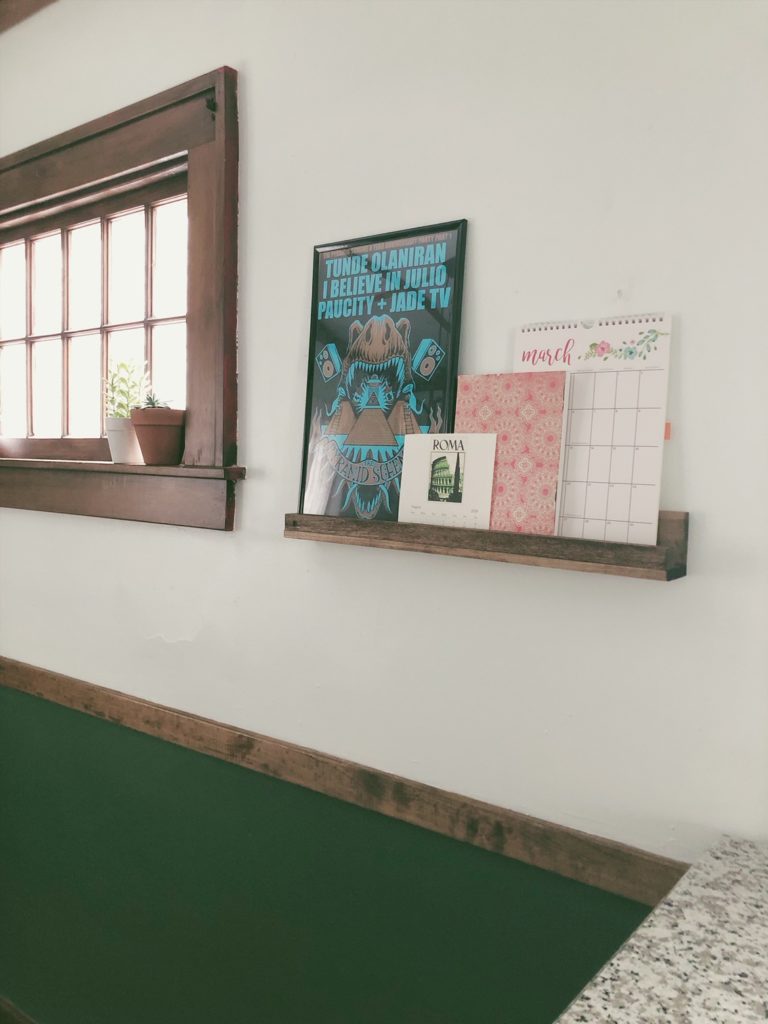 Interested in my other DIY projects? Check out my Mid-century Plant Stand,  Outdoor Rug, or DIY Doormat!