Terra Cotta Planter DIY
Welcome to another month of the At Home DIY challenge.  This month's challenge is Make it Pretty Outdoors.  The weather in Michigan has not been cooperating to work on a major outdoor project, so I created a DIY that is easy enough for anyone to complete: terra cotta planters!  With a few crafting supplies and succulents, you can easily make these planter pots in an evening. (Not that I would know about doing anything last minute like that!)
Modern Terra Cotta Planter Materials
Arcylic paint of your choice
Painter's tape
Paint brushes
Terra cotta pots
Succulents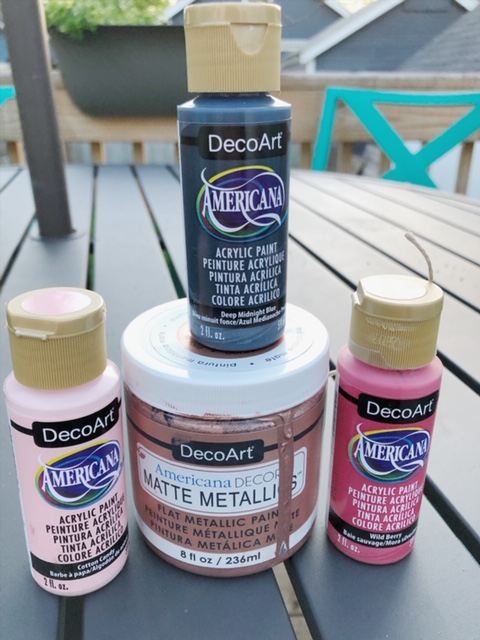 To pull these terra cotta planters together, I first had to choose a color palette.  I ran around Michael's trying to put together color combinations I loved.  Inspiration found me in the planner section. There was a beautiful planner with navy, two shades of pink, and rose gold on the cover.  I grabbed the colors I needed and headed home to paint.
I first painted my pots all one color- two navy, two rose gold, one dark pink, and one light pink.  Stripes and triangles are my decorating jam, so two of the pots got stripes.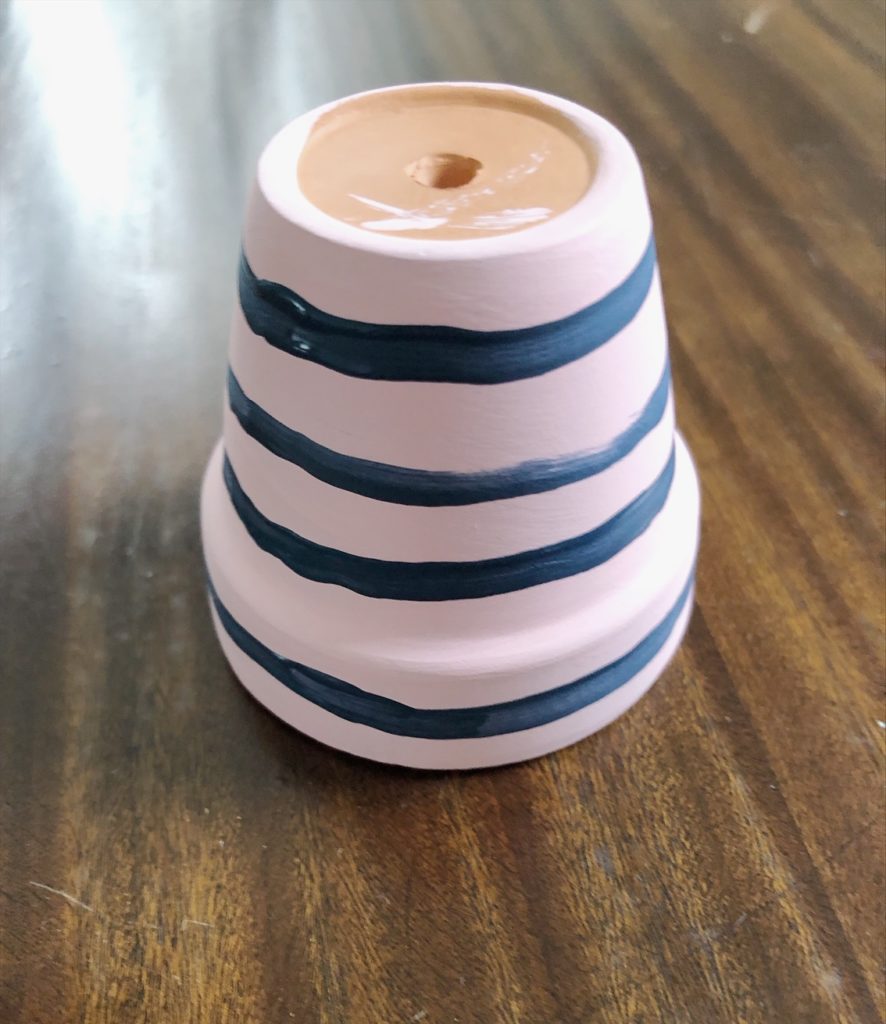 The pots with the triangles needed straight lines, so I used painters tape to create those designs.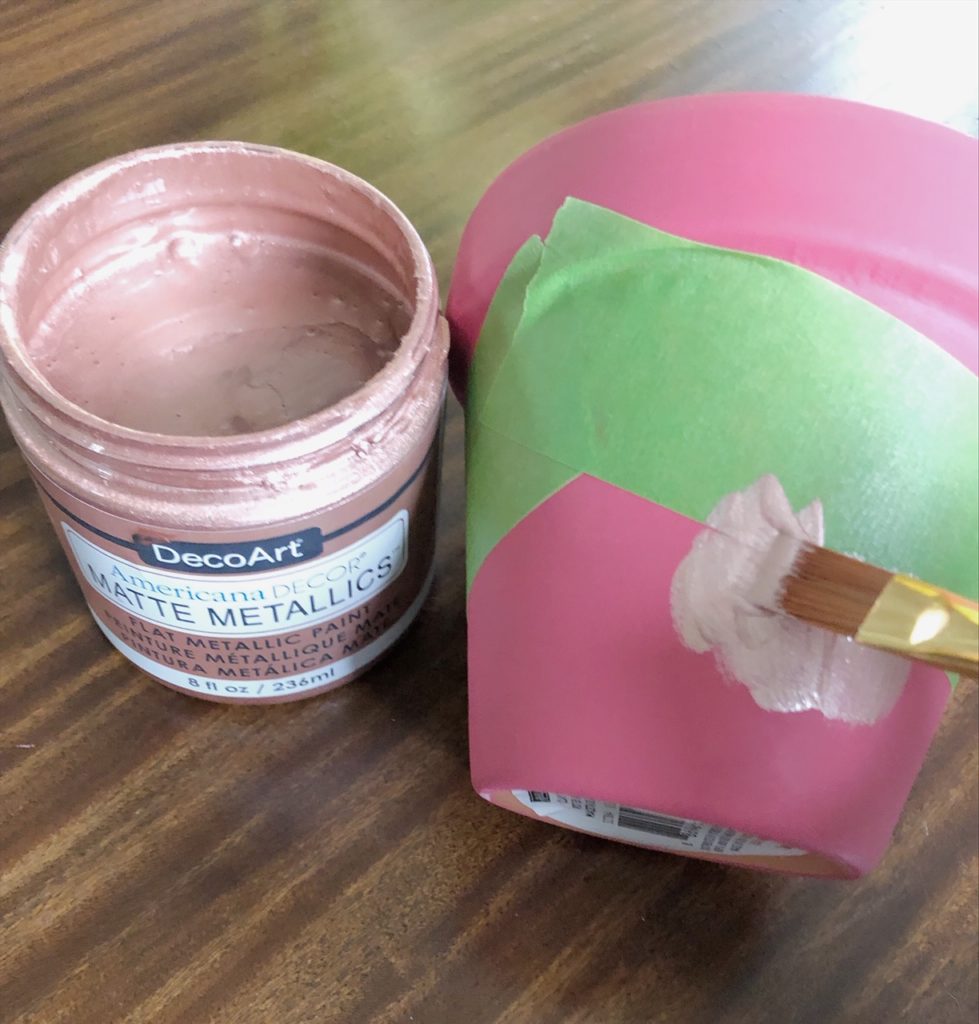 The pot with the flowers/ circles took a little more time because first I had to use the darker pink color and let that dry before I added the lighter pink. I like how it ties three of the colors together.
To top it off, I added succulents to each pot, and called it a day!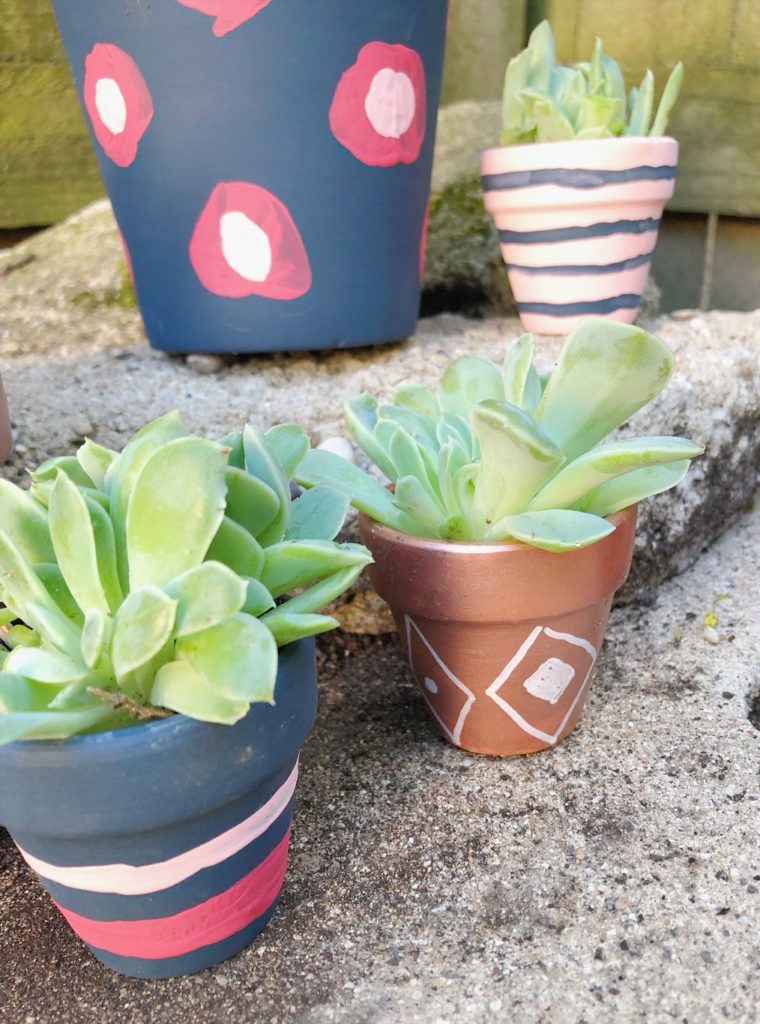 This project was super easy, and added a little bit of design to our lifeless backyard.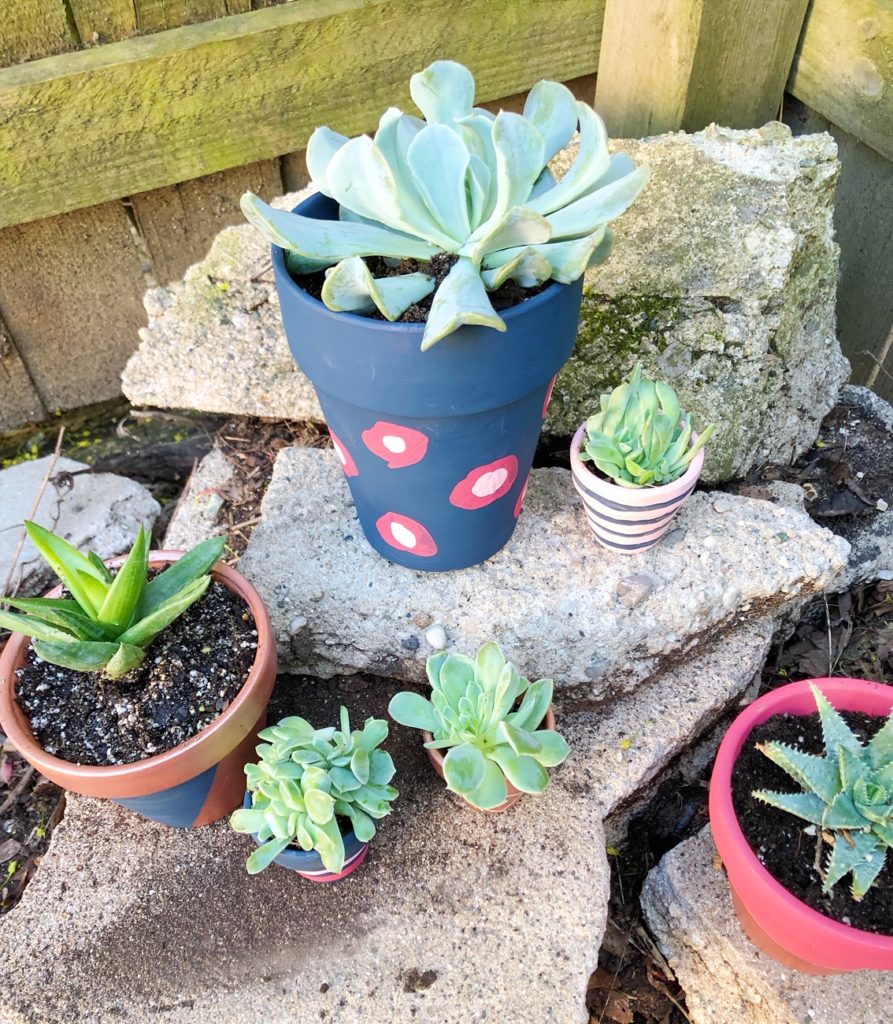 Looking for another planter DIY? Check out my mid-century plant stand!
Check out all of the other At Home DIY projects for this month and get inspired!
See more Make It Pretty Outdoor Projects