Upgraded Entryway Tile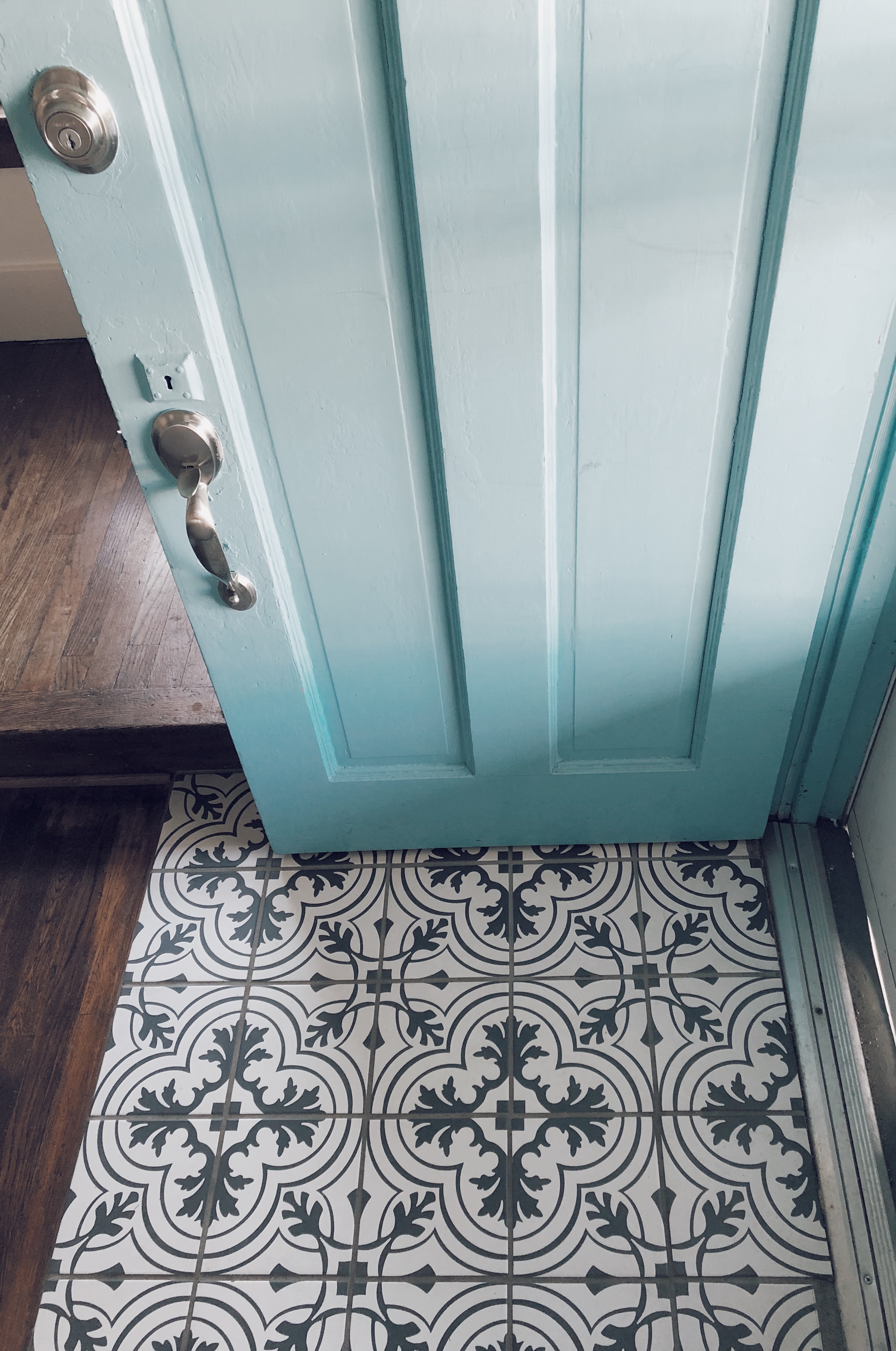 About a year ago, I started seeing the pretty patterned tile all over Instagram (Hellloooo, have you ever stalked @ihaveathingwithfloors on Insta? So many patterns!) Our home had a super ugly entryway tile that greeted our guests with a middle finger and a "watch your step." Photo evidence for your enjoyment: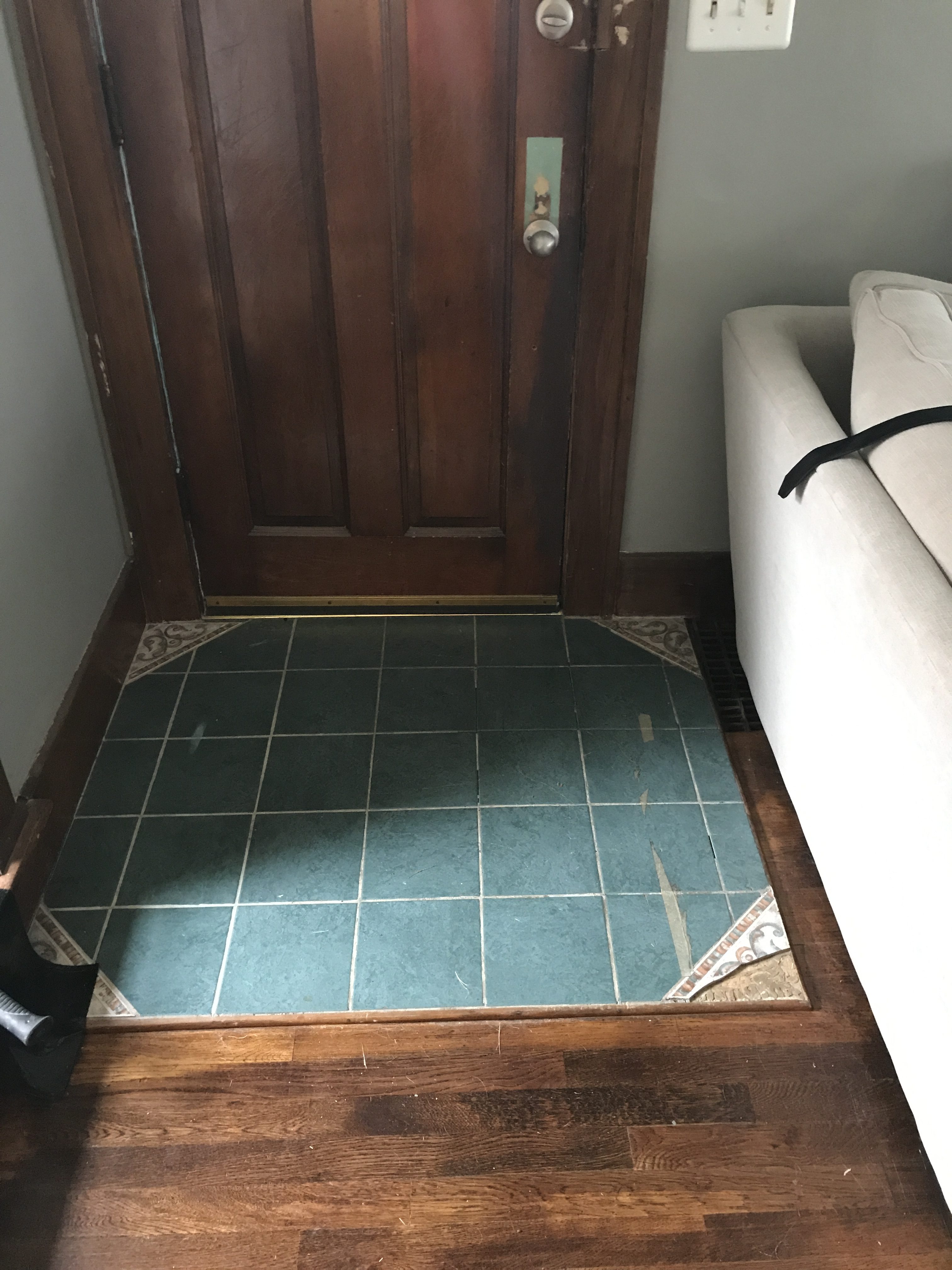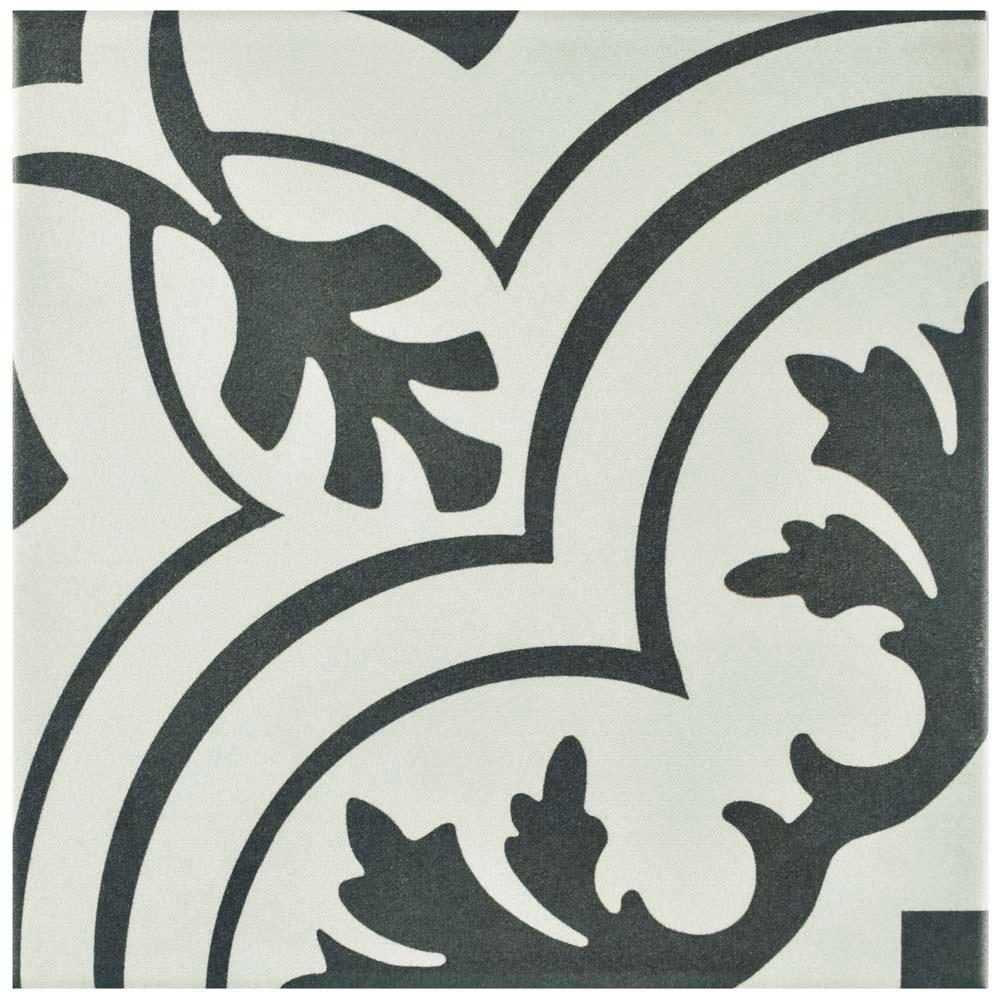 I knew I wanted something to make a statement right when friends and family walked in, and this was my favorite. I took to the old tile (Seriously, what is with the hunter green in this house??) with a sledgehammer and chisel, and it popped up in just a few minutes. Luckily, the old tile was the same size as the Merola Tile, so I knew they would fit.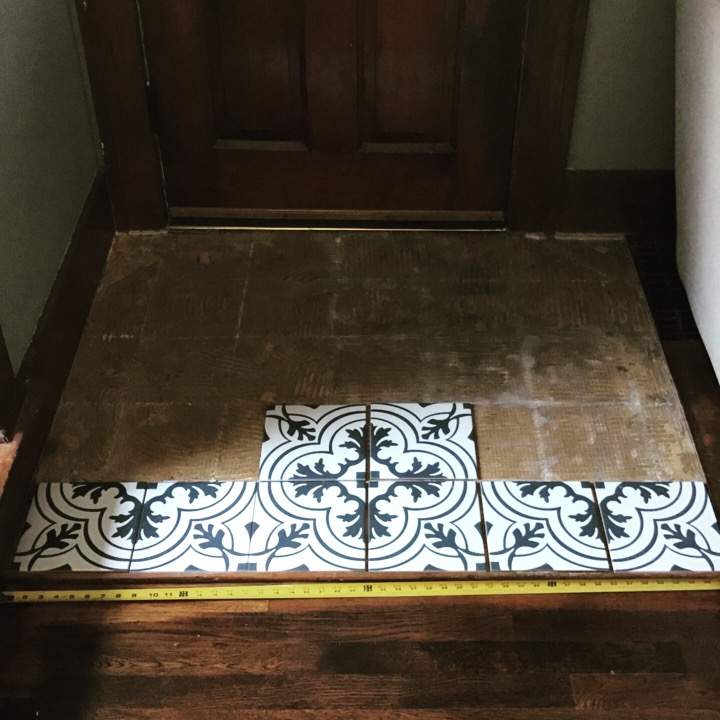 Always make sure to do a dry placement before you put down your thin set! You want to make sure everything will line up and that there aren't any wonky tiles.
After letting the thin set dry, I grouted the tile the next day using the Delorean Gray shade of grout. With smaller jobs like this, I always buy the pre-mixed grout because it makes less of a mess.
Now I have an entryway that I am proud of AND makes a statement!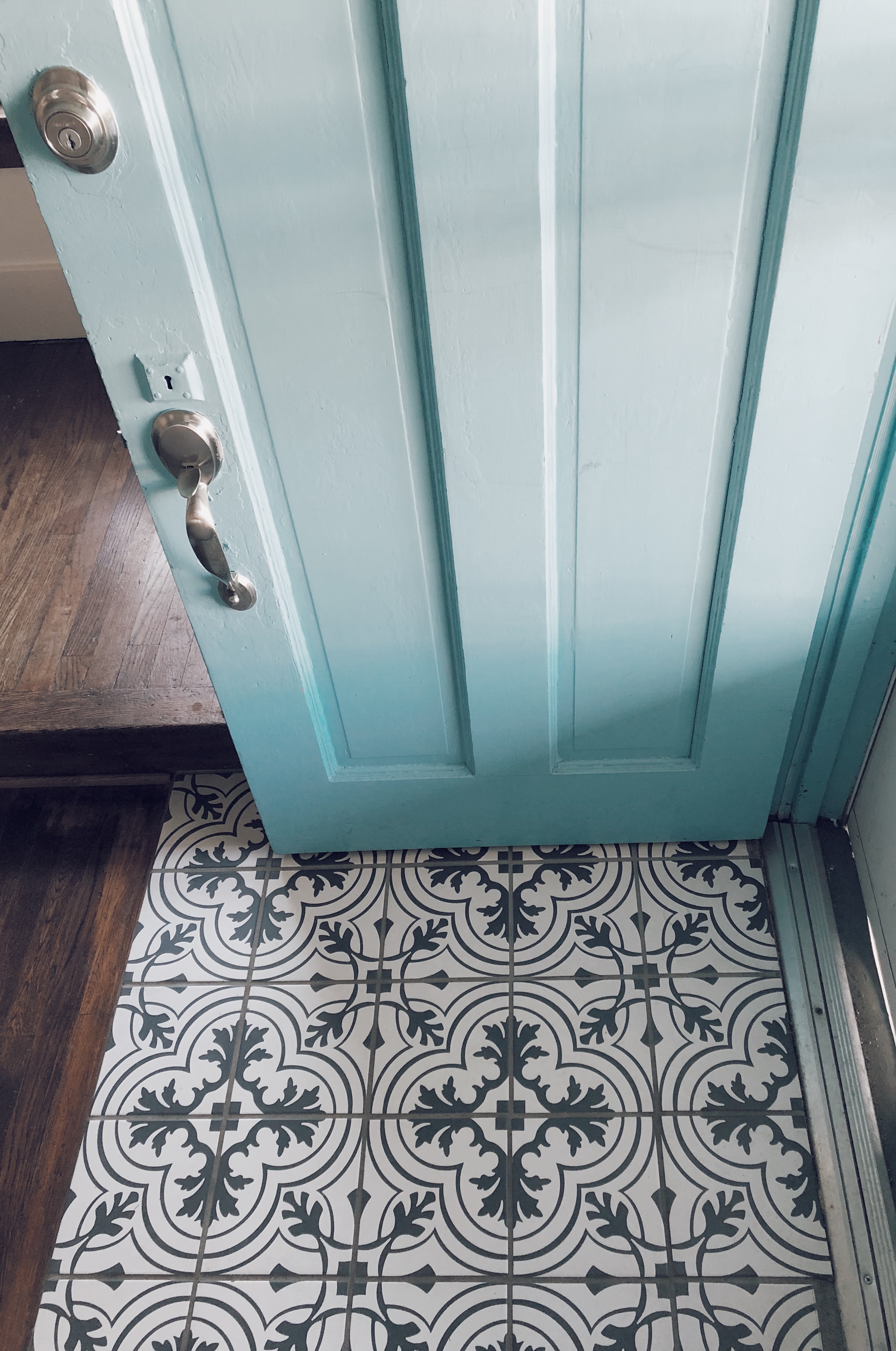 What are your favorite patterned tiles?