Week 4: Gray Geometric Tile and Mid-Century Bathroom
We are over the hump of renovations!  Week four has come and gone, and with it, we have made some serious progress on our mid-century bathroom remodel with Jeffrey Court Tile.  If you are just joining us on this journey, you can see weeks one, two, and three.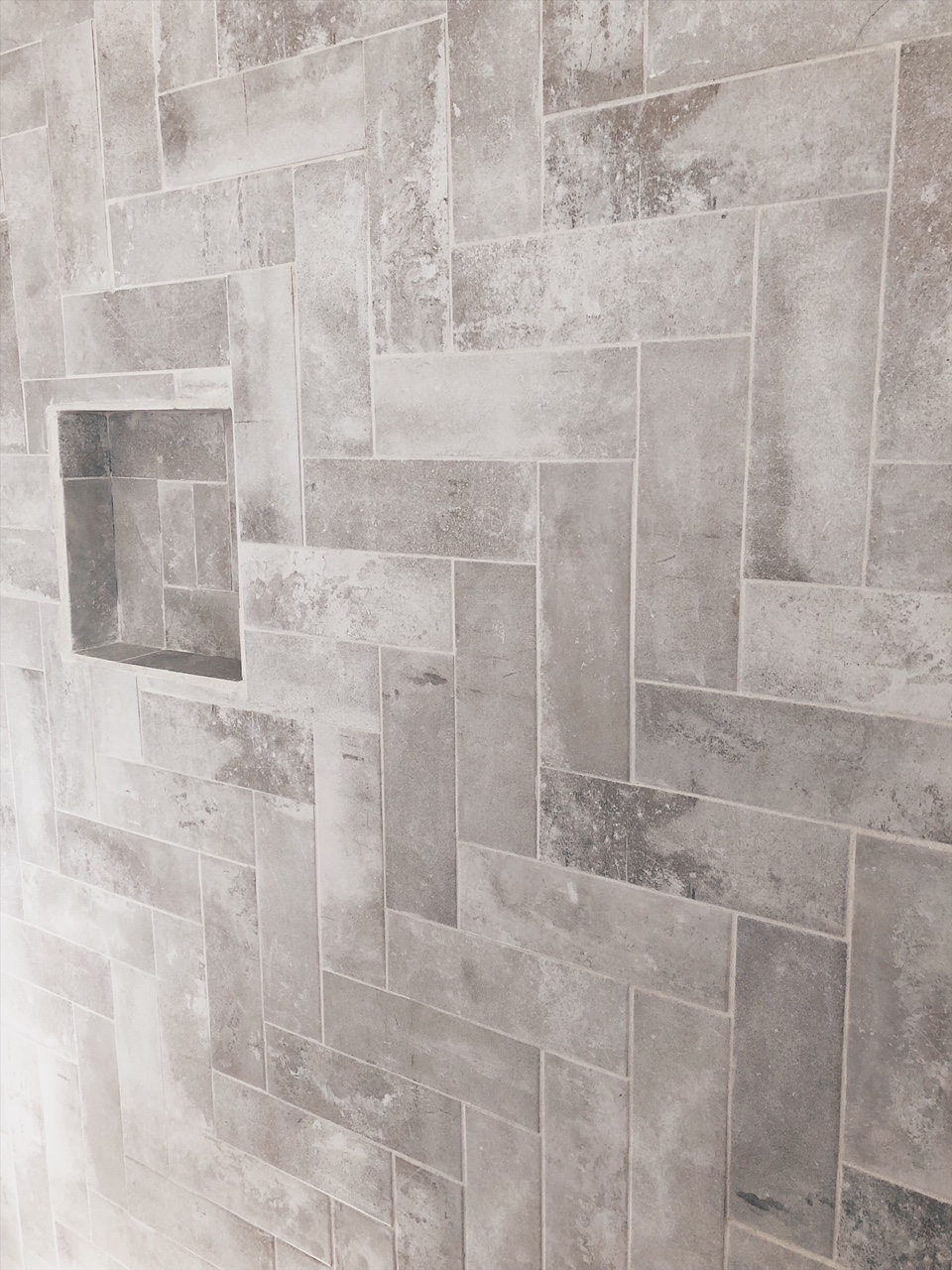 The first major accomplishment this week was tiling and grouting the floor. We chose the Castle Rock Porcelain Hexagon Floor Tile from Jeffrey Court Tile.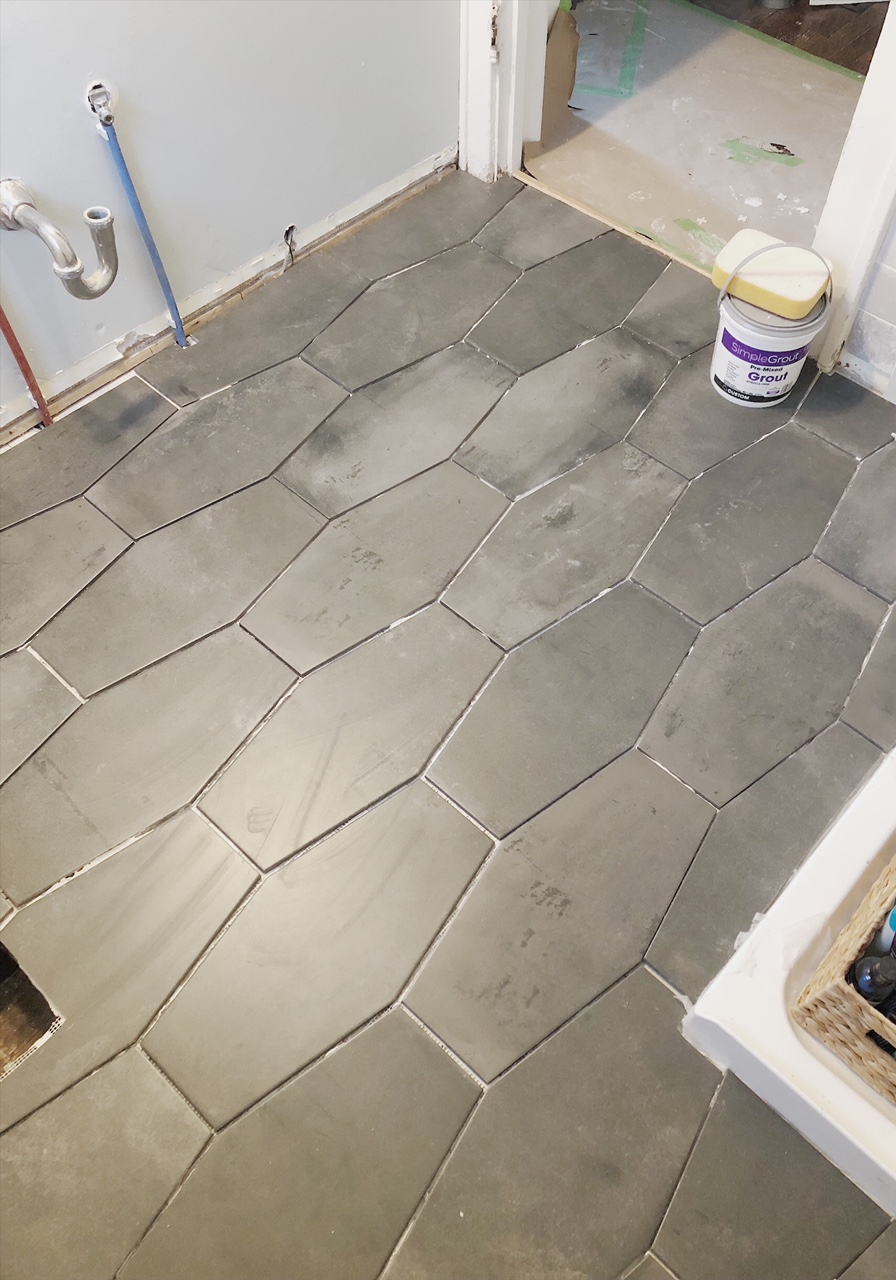 I love the gray slate color, as well as the funky geometric shape of the tile. The choice between dark grout versus white grout was made easy with a quick Instagram poll.  My followers overwhelmingly voted for white, and it looks so chic! Oh, and did I happen to mention that we added heated floors underneath the tile?  Let me know in the comments if you are interested in a how-to install heated floors tutorial!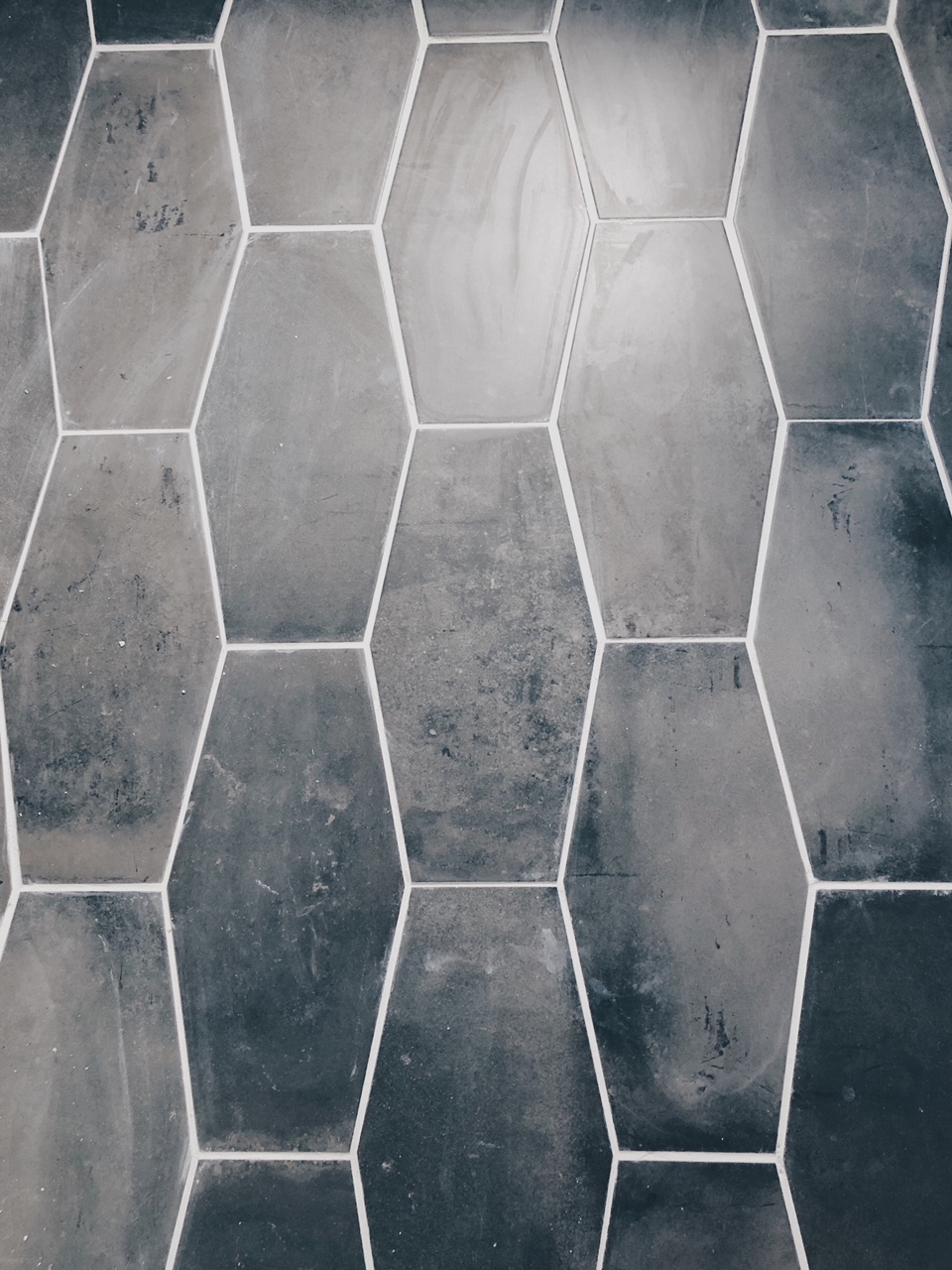 Another to-do item to check off the list was ordering a new vanity.  The vanity in our old bathroom was the impetus for change. (Did you have to Google what that word means?) Our old vanity was just a pedestal sink, which was aesthetically pleasing, but was lacking in counter space.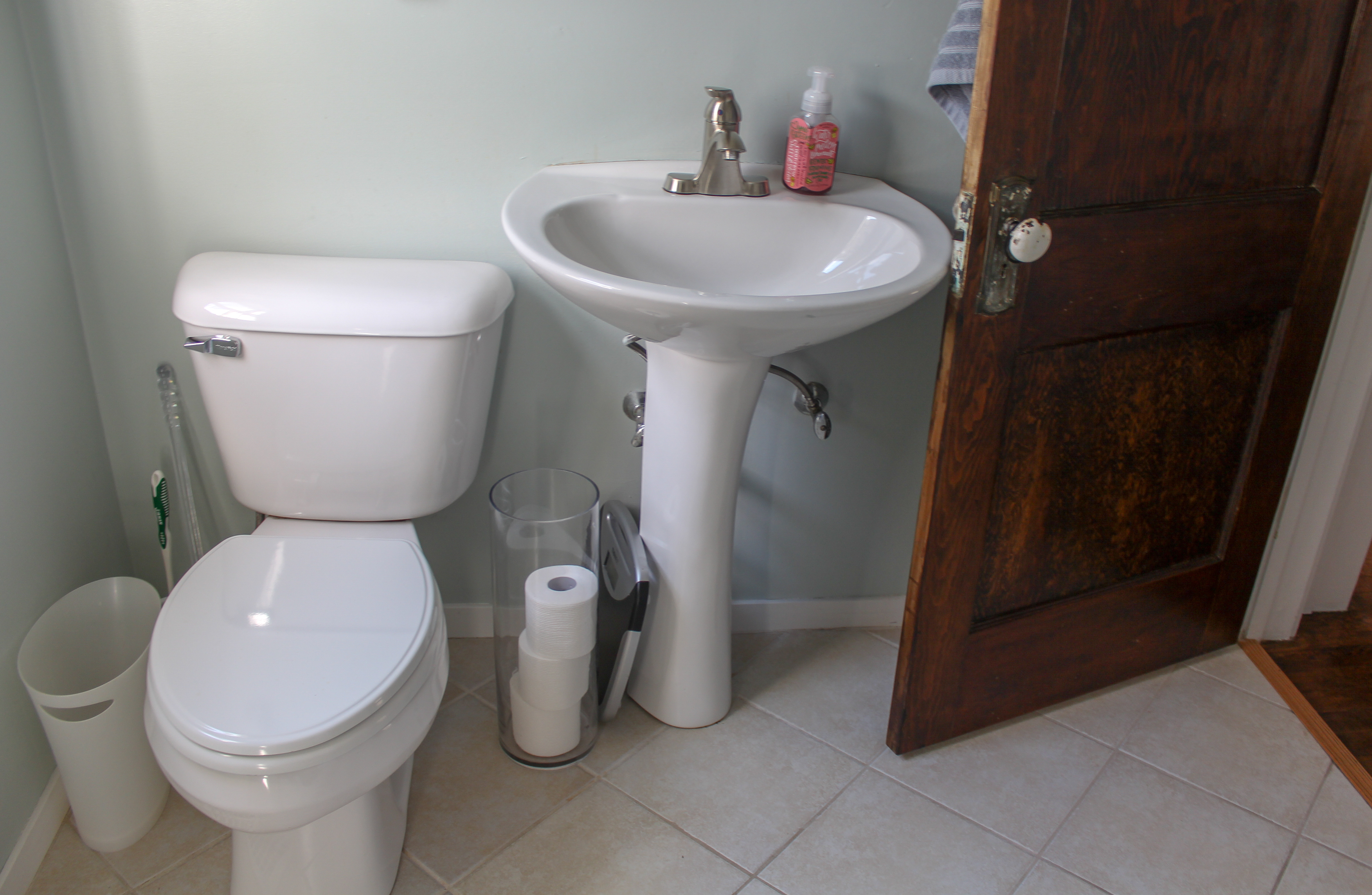 I did a happy dance when I saw the Clemente Vanity from Home Depot.  It is the perfect size for our space, has tons of storage, AND is reasonably priced.  Oh, and did I mention the killer mid-century design on the front? It's so good!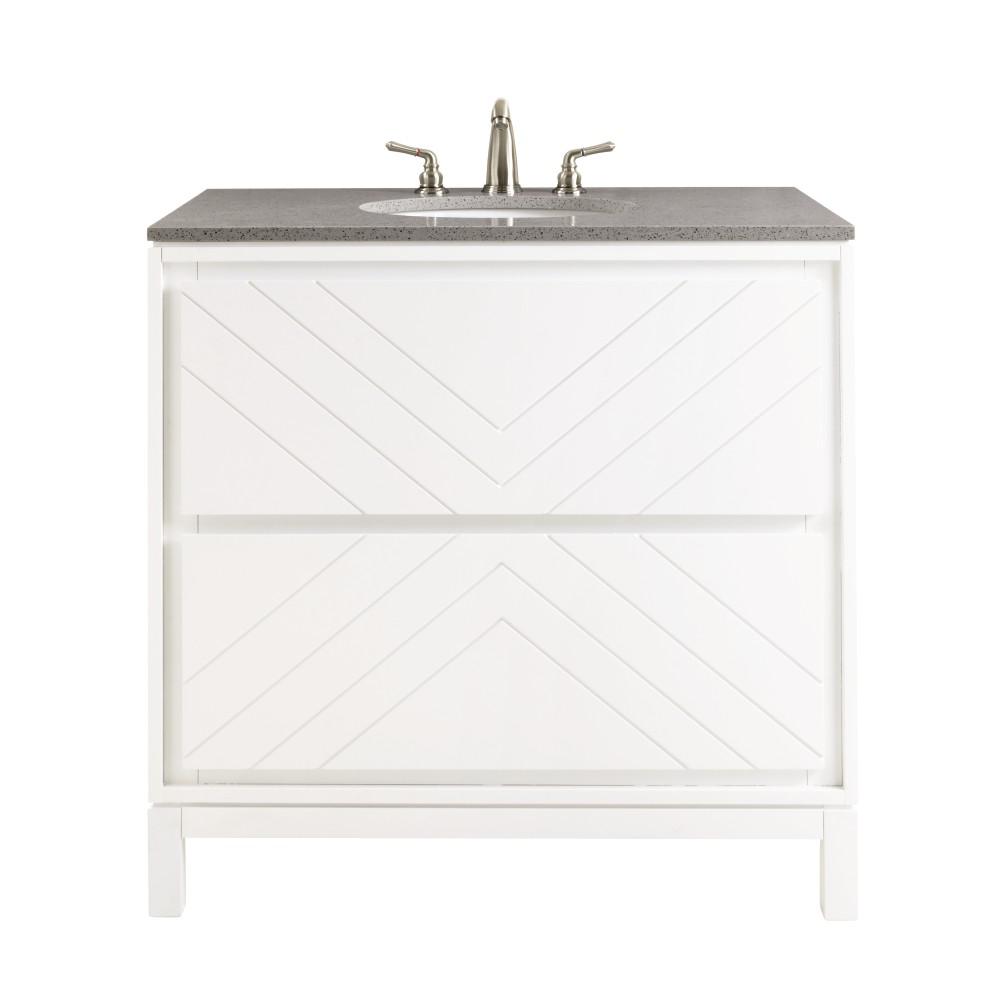 Although we are in the final stretch of the competition, we still have so much to finish.  
Bathroom Remodel To-Do List for Week 5:
Install shower doors

Connect vanity

Install toilet

Paint walls

Install base moldings
If you want to see more of the photos and ideas that inspired the design of this room, follow me on Pinterest. 
And for more behind-the-scenes shenanigans, check me out on Instagram.
Don't forget to vote for my design on the Jeffrey Court Tile website.