Why You Should Stage Your Home
If you have ever sold a home, you probably heard your realtor tell you to stage your home to get more money from the buyer.  Today I will give you 7 tips on how you can maximize your home so you can maximize your return.
Tip One: Clear out the Clutter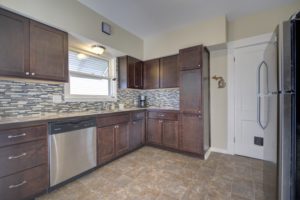 You may think this is self-explanatory, but it's not.  I have seen too many listings where there are piles of mail in the corner, or shoes left on the floor.  You're planning on moving, right?  Get a jumpstart on the process and start to clear out the extra.  Clear your countertops of unnecessary appliances to make your counters appear more spacious. The 459 photos of your kids- pack those up too.  The buyer wants to see themselves in the home, not your family.  While you are at it, pare down your closet space. Buyers want to see how much room they have for their things, and if you have your entire family's winter coat collection from 1975, they will think the storage is minimal.
Tip Two: Paint
If you have any polarizing paint colors in your home, you will want to paint over them.  When buyers see a dark room, they immediately think "project."  You don't want potential buyers to go through your house and think of all of the things they will have to do to make it feel like home.  A fresh coat of white paint will work wonders to brighten a space.  While you are at it, go through your home with a Magic Eraser and wipe off the scuffs from everyday wear and tear.  If there are any serious marks, you may want to touch it up with paint.
Tip Three: Hide your Pets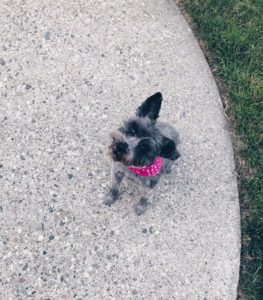 I don't mean actually hide your precious dog, cat, or hedgehog.  (If you do have a hedgehog, please inundate me with pictures of it.  They are so cute!)  Dog bowls, kitty litter buckets, leashes all need to be tucked away. So many people are allergic to animals, and if they see an animal lives there, you may have lost a sale.  Also, invite a friend over with a good sniffer to judge if your house smells like animals live there.  You don't want to turn anyone away because your house smells funny.
Tip Four: Plants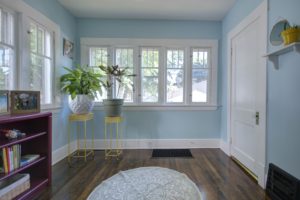 Ever wonder how home decor magazines make their homes look so amazing (besides thousands of dollars)?  Almost every photo has something living in it.  Whether you add a few succulents, a potted plant, or just a bowl of fruit- bring a little life to your home. If you don't have a green thumb, there are some very realistic looking faux plants these days that can also work.
Tip Five: Arrange your Furniture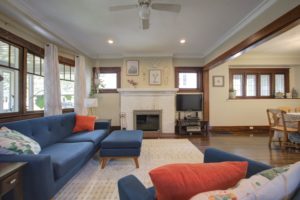 Make sure that your furniture is arranged for maximum flow throughout the house.  When we toured our home here (Mapleson Manor Grand Rapids) there were two couches in our tiny living room, and one of them was in front of the fireplace!  There were potted plant stands on the stairs that I bumped into each time we walked up and down the stairs.  If you have too much furniture in a room, remove it.  Place it in a storage unit or a basement where it won't disrupt your flow.
Tip Six: Curb appeal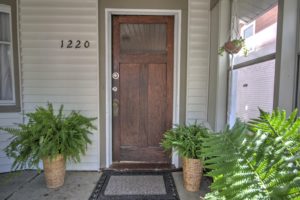 You know when you watch those home improvement shows and the camera pans to the couple's faces in the car as they look at the outside of the home in horror?  You don't want that.  Update your exterior with some potted plants and make sure you weed your flower beds.  The lawn should be freshly cut before photos and before an open house.  If your door needs some sprucing up, give it a fresh coat of paint or if it is wood, clean it up with some wood polish.  This is the first impression your buyers have, make it a good one!
Tip Seven: Repairs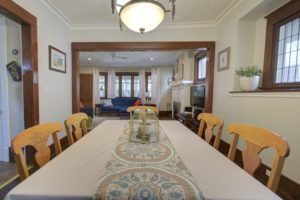 You know that leaky faucet that you never got around to fixing? Or the grout by the sink that needs re-grouting?  Now is the time to make those small repairs. You don't want potential buyers mentally adding up all of the projects they have to complete once they buy your house.  If they do, the offer may come in much lower.  Go through your home with a pen and a pad of paper and take note of all the small repairs needed before listing your home.  Dedicate one day to tackling all of those projects so you can knock them out at once. Then celebrate with a cold beverage!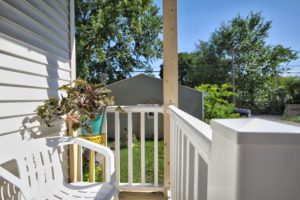 Following these 7 tips will help you get the most money for your house in the shortest amount of time.  A huge thanks to my friends Kris and Troy for allowing me to use photos of their home (which sold for over asking!) for this article and for Tyler Martin with At Home Realty for sharing his incredible photos of their home.  You should definitely check out Tyler's listings- he uses drones for some of his properties to take some of the coolest photos!