Blending Palm Springs Style Into Your Decor
In my recent travels to Palm Springs for the ALT Summit, I was incredibly inspired by the mid-century modern aesthetic of Palm Springs. Everywhere you look, you can see bright colors, cacti, and enough mid-century furniture to make the set of Mad Men happy for life.  Generally, we in the Midwest do not use the bold, powerful, and graphic patterns in our decor.  I'm going to give you three easy ways to blend Palm Springs style into your decor.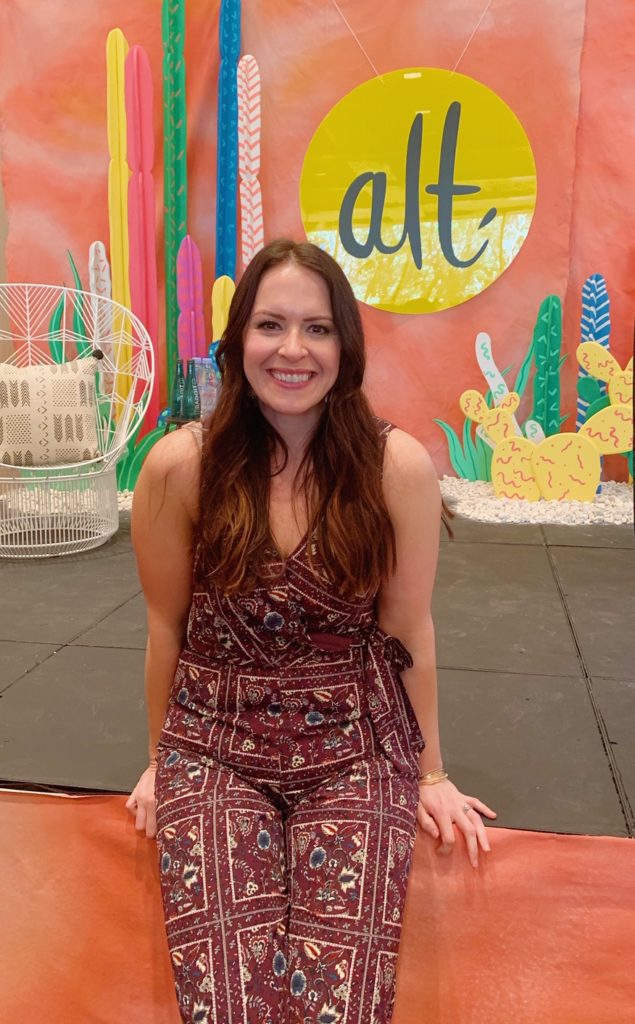 Palm Springs Style- Palm Trees
If you just look up in Palm Springs, you can see the towering tops of the bountiful palm trees. Whether it was palm trees, barrel cacti, or prickly pear plants, the native plants of Palm Springs wanted to come home with me.  An easy way to do this without smuggling plants in your suitcase, is to search your local nursery for some aloe plants.  They can thrive without much water, so they are perfect for a black thumb like me.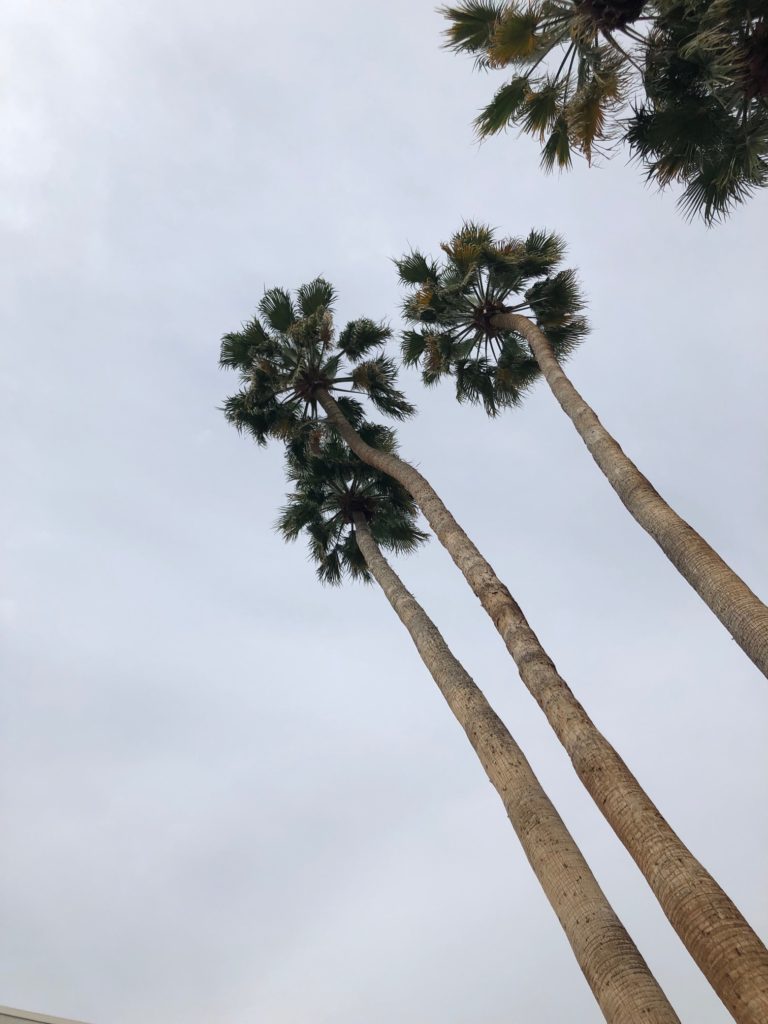 Or, you can get your own version of a palm tree and purchase a Yucca Cane plant.  Full disclosure though, my yucca cane is on its last legs (or leaves).
Palm Springs Style- Bold Colors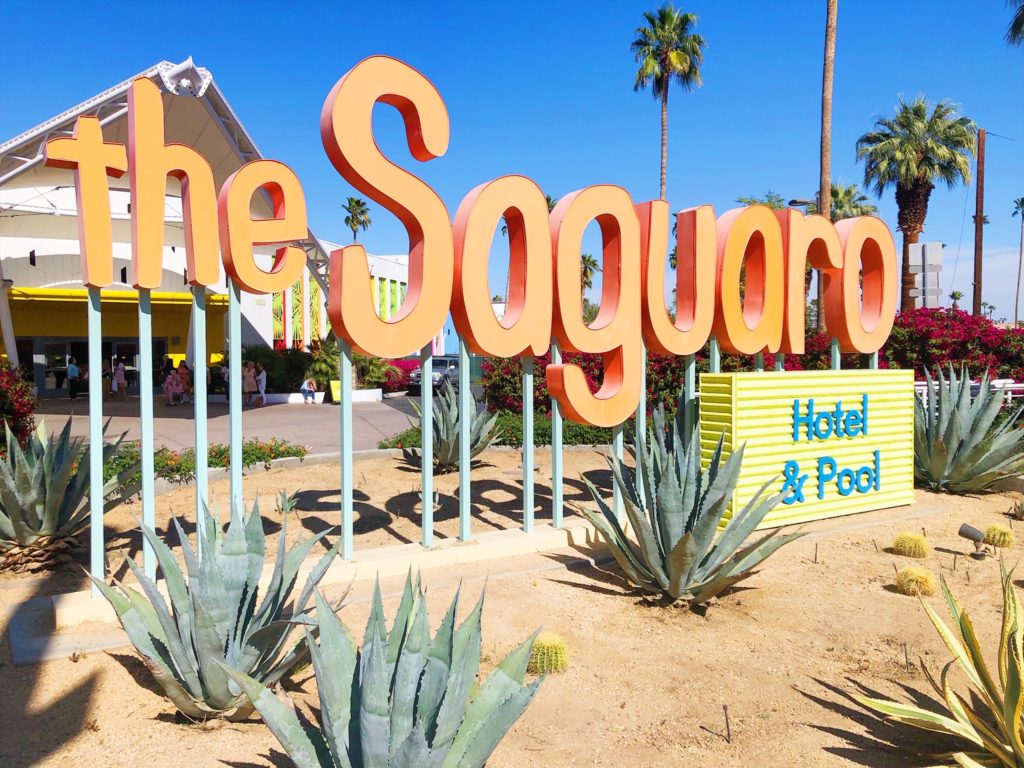 I was very lucky to check out several brightly colored hotels while in Palm Springs.  My absolute favorite was the rainbow-colored Saguaro Hotel.  Around every corner there was some brightly-patterned wallpaper, a neon sign, or fuschia-painted wall.  Now, I can't imagine that a bright green wall is going to fly in most of your homes.  So, how do you bring those bold colors and integrate them into your home?  You're going to thoughtfully use pops of color.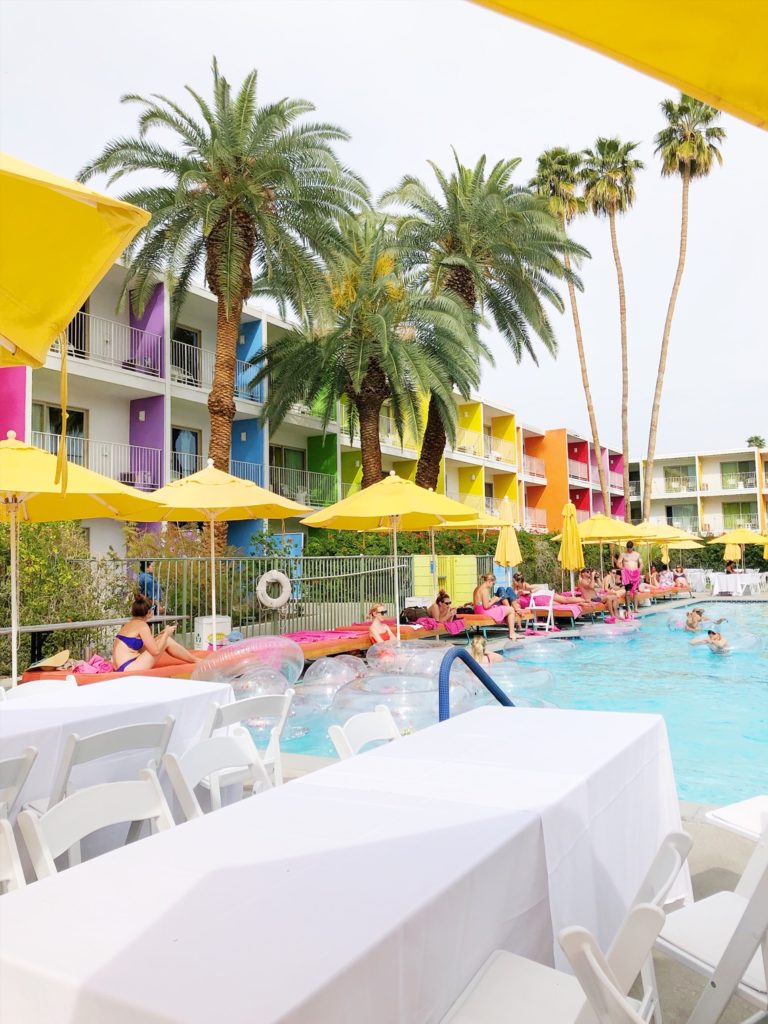 You can get the Palm Springs bold colors by heading down to the Palm Springs VillageFest on Thursday nights and checking out some of the local artists.  I stopped into the studio for Nat Reed, who has a cartoonish view of Palm Springs using bright colors. His artwork gives me a "Jetsons" vibe.  If you can't afford one of his pieces, buy one of his greeting cards and frame it!

If you can be a little bolder with your design choices, choosing a funky removable wallpaper would be a great way to incorporate Palm Springs style into your home.  I love Spoonflower because they have a variety of choices, and they have a TON of options in bright, funky colors.
Palm Springs Style- Mid-Century Furniture
At the Parker Palm Springs, I literally couldn't make it through the lobby because I had to stop and take pictures of the mid-century furniture.  (#basic)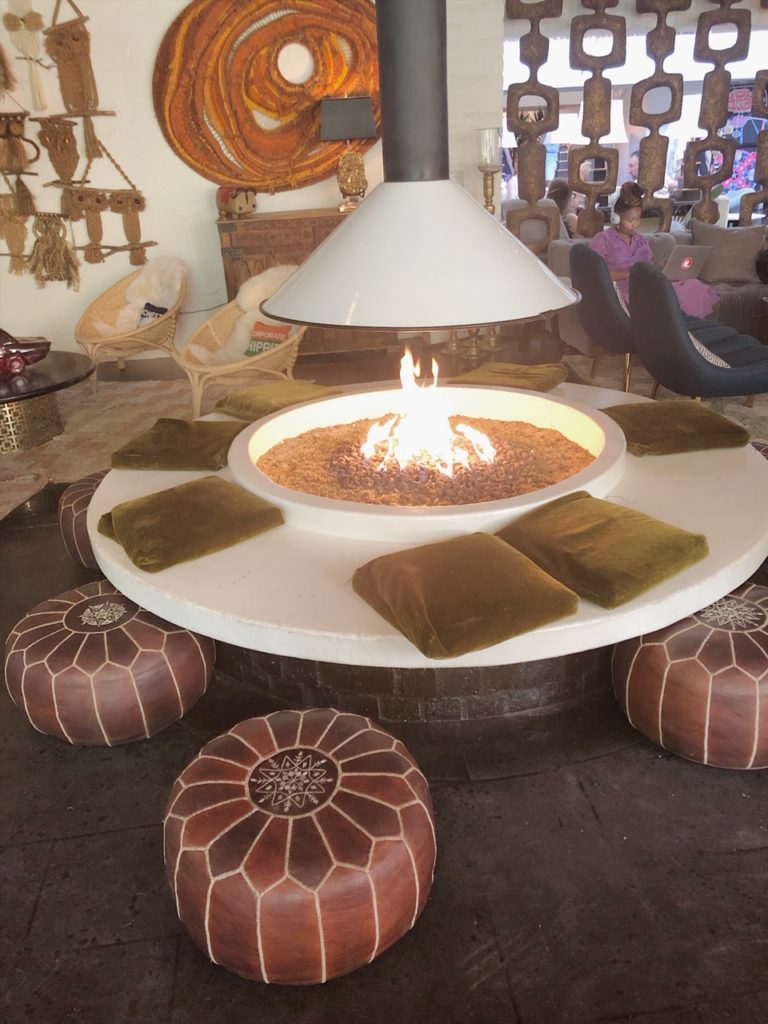 Mid-century furniture is so architectural and feels like you are stuck in a time warp where everyone drinks bourbon in the office and makes inappropriate, suggestive comments.  Mid-century furniture can be found in many thrift stores, but it is a hot commodity.  Most furniture designers carry modern day versions now.  You can find affordable options at World Market, West Elm, Urban Outfitters, H&M Home, or AllModern.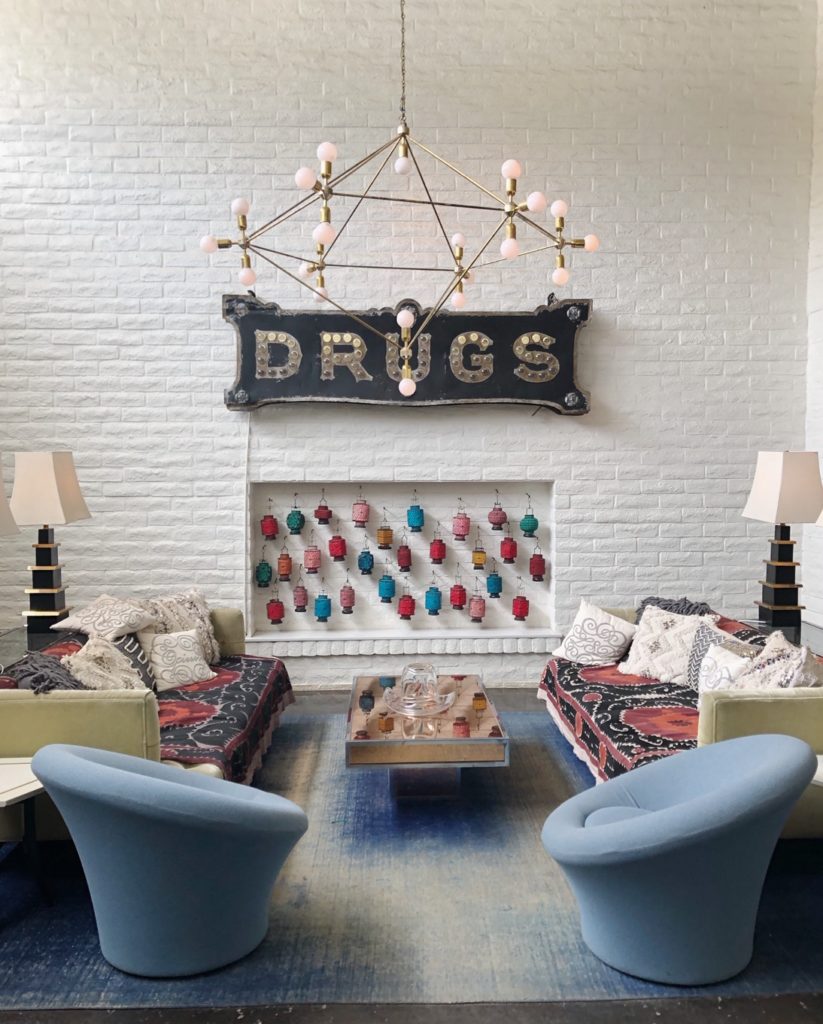 Side note- one of my huge #bossbabe crushes is Karena from Tone It Up.  I bumped into her at the conference and she was incredibly sweet!  Karena and her husband, Bobby, own a home in Palm Springs, and IT.IS.SO.GOOD.  You can check it out here.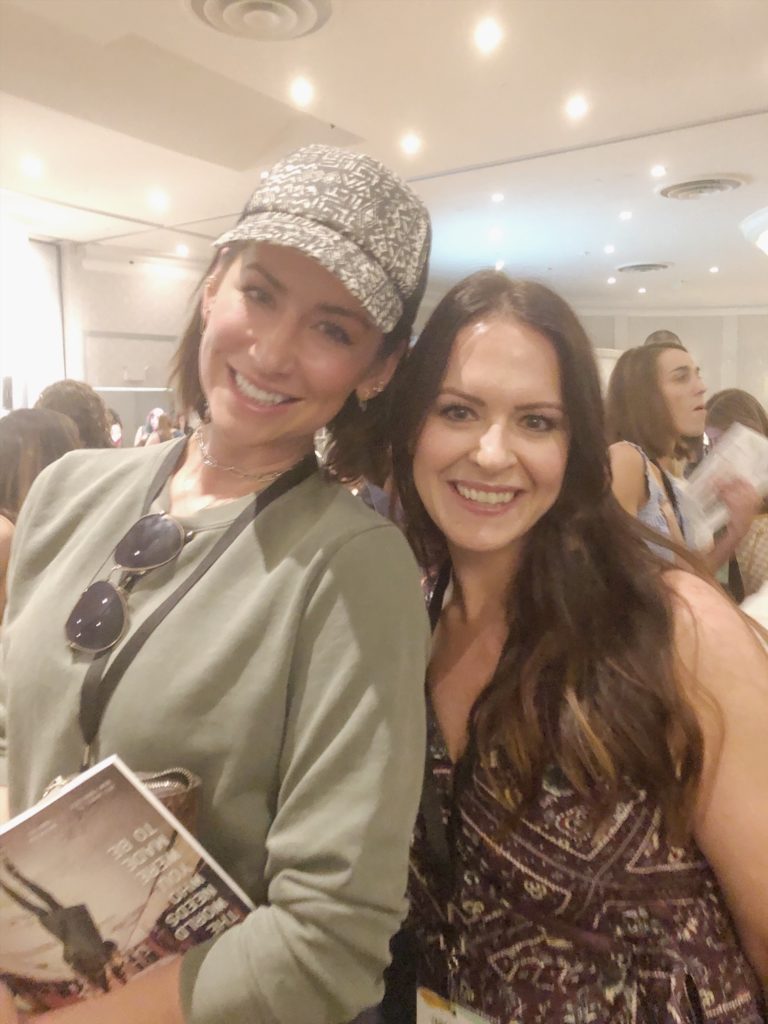 Looking to infuse your travels into your home, but don't know how?  Contact me here and I can help you bring your vacation home!