Organization Ideas for Your Home
This month, a group of 30+ bloggers got together (virtually) and collectively came up with DIY organization ideas for your home.  With all of the crummy weather we've been having, I feel like my entire house has been organized from top to bottom.  Hopefully these ideas will help you organize your home as well before it gets warmer!
Organization Ideas
Ash and Eileen from Just Measuring Up created a set of swing out shelves to organize her acrylic paints.  I love all of the color!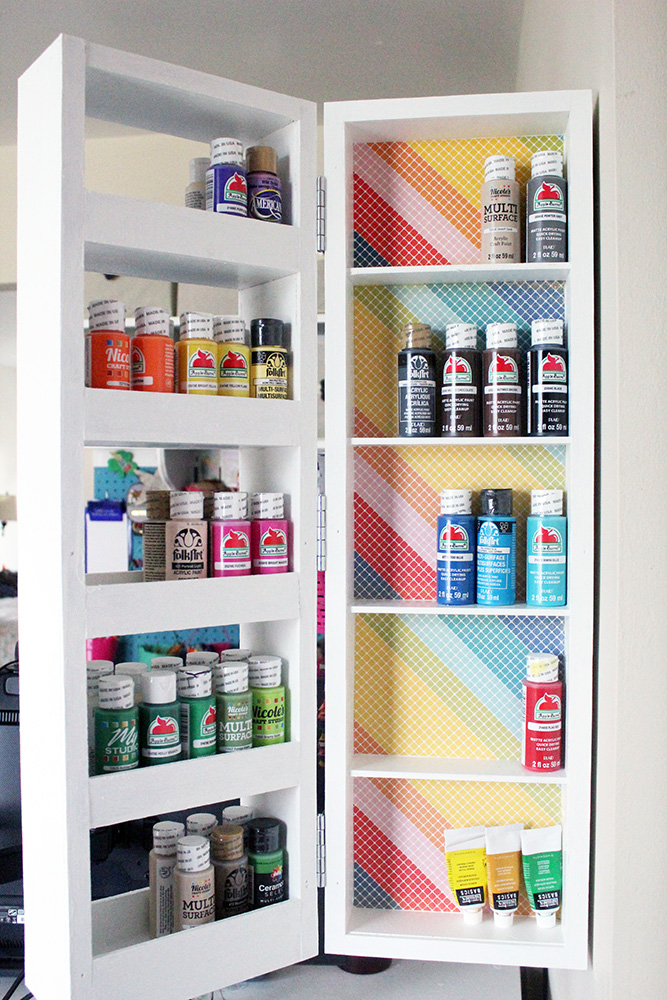 Lindsay from Shrimp Salad Circus showed us how to build floating shelves, even if you have uneven walls.  Just think of all the shelfies you could take!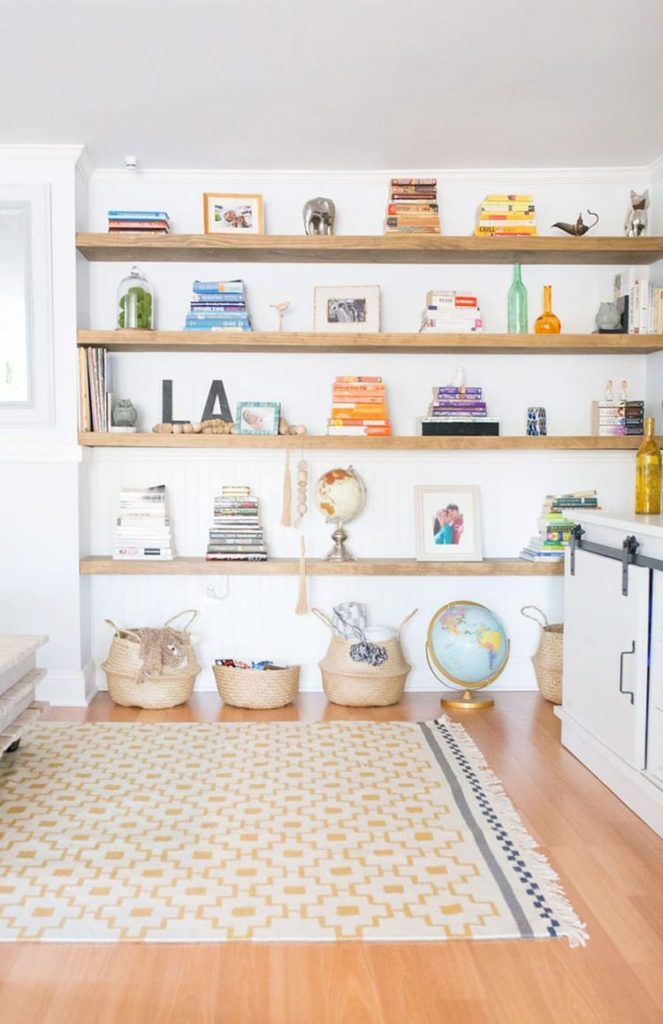 Want an organizational project that won't take you too long to make? Check out Creative Ramblings blog post on creating a bathroom tray to corral all of your bathroom items.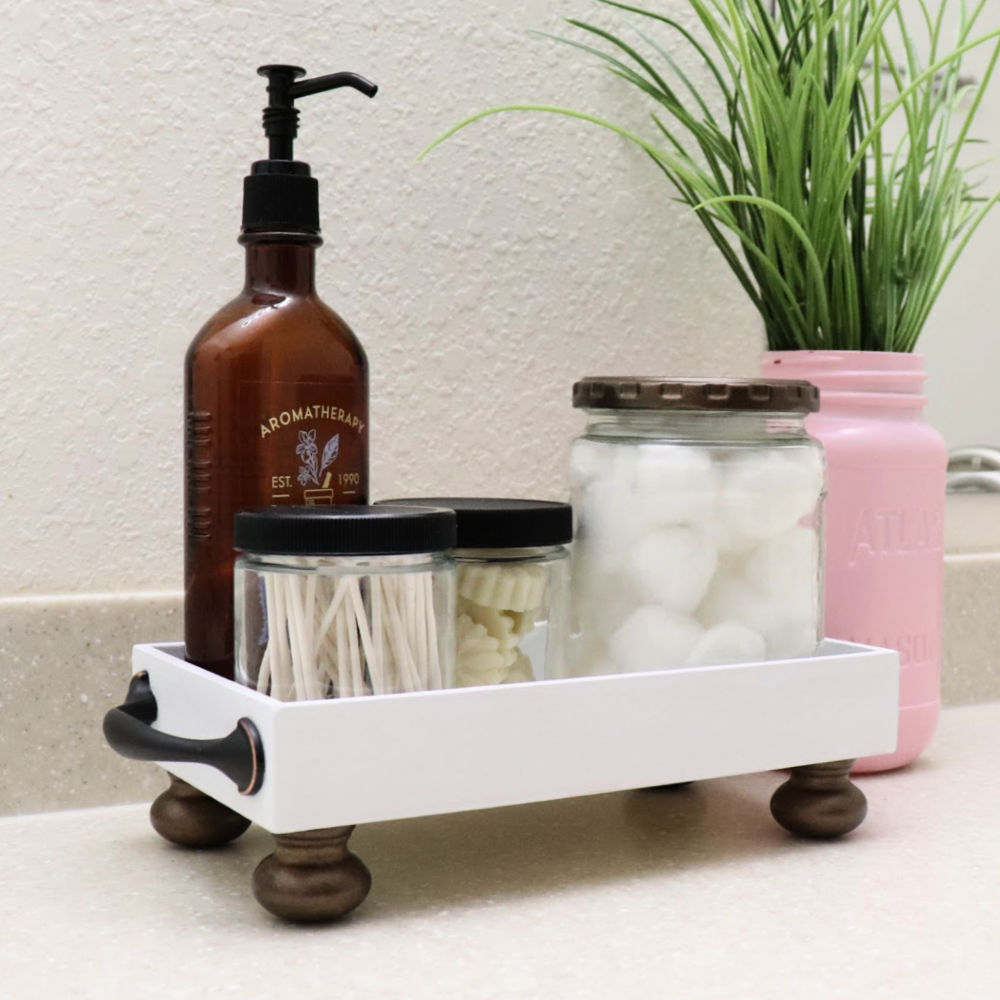 Raise your hand if you have a small kitchen like me!  I loved Red Cottage Chronicle's idea to mount baskets to her chalkboard to hold all of her fruits and vegetables.  It gets them off of the counter and looks cute too!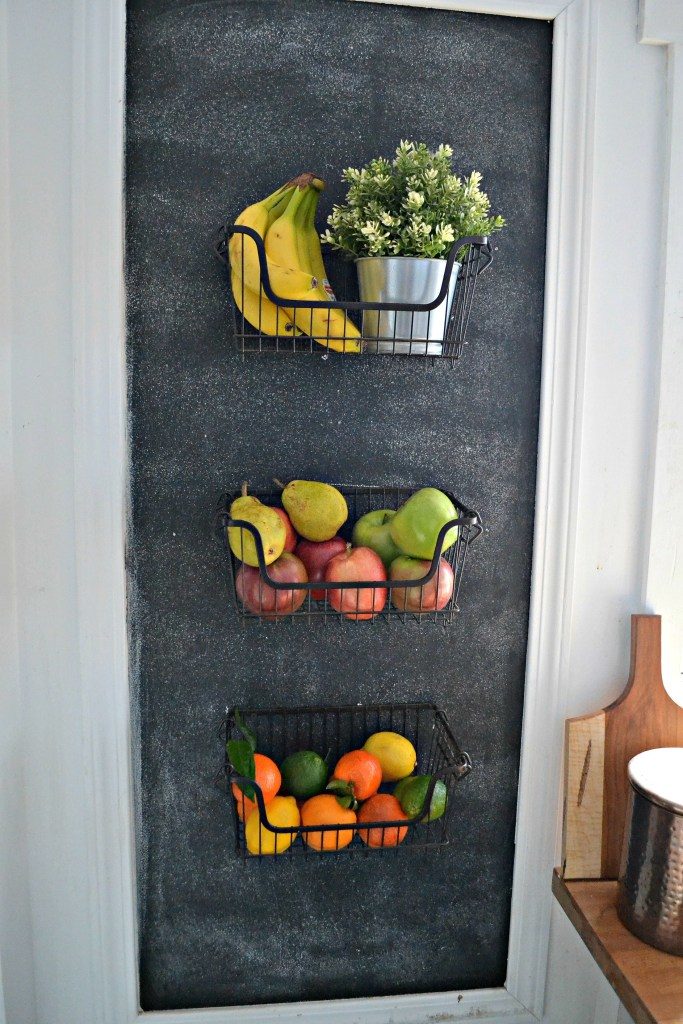 The Frugal Homemaker outdid herself this month with her Shiplap Hall Tree project! She created it using an IKEA cube unit and plywood!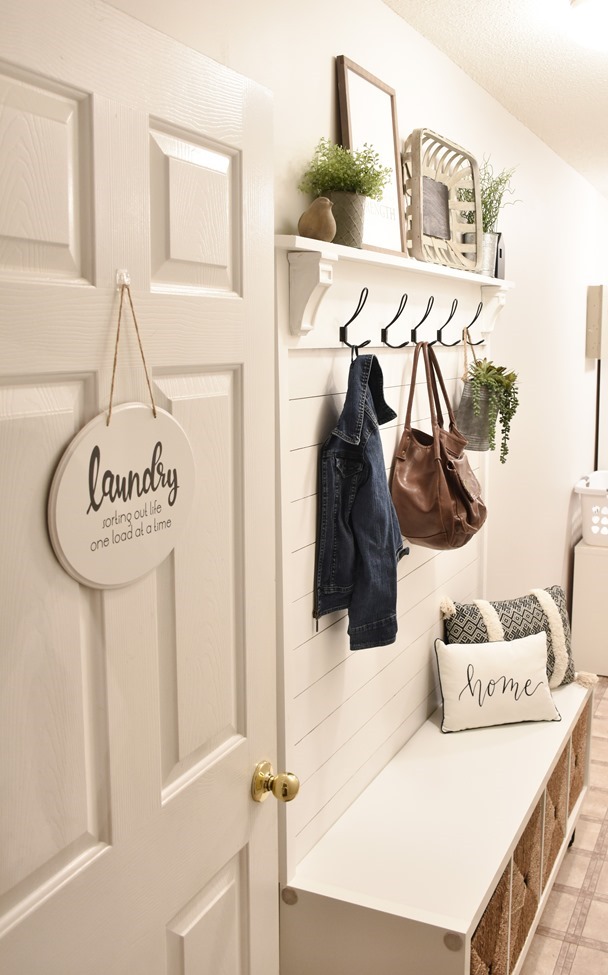 Southern Revivals may have the coolest DIY this month with her Modern Side Table.  She created it for her son that has a Bluetooth turntable.  Um- I need one of those.  Thanks!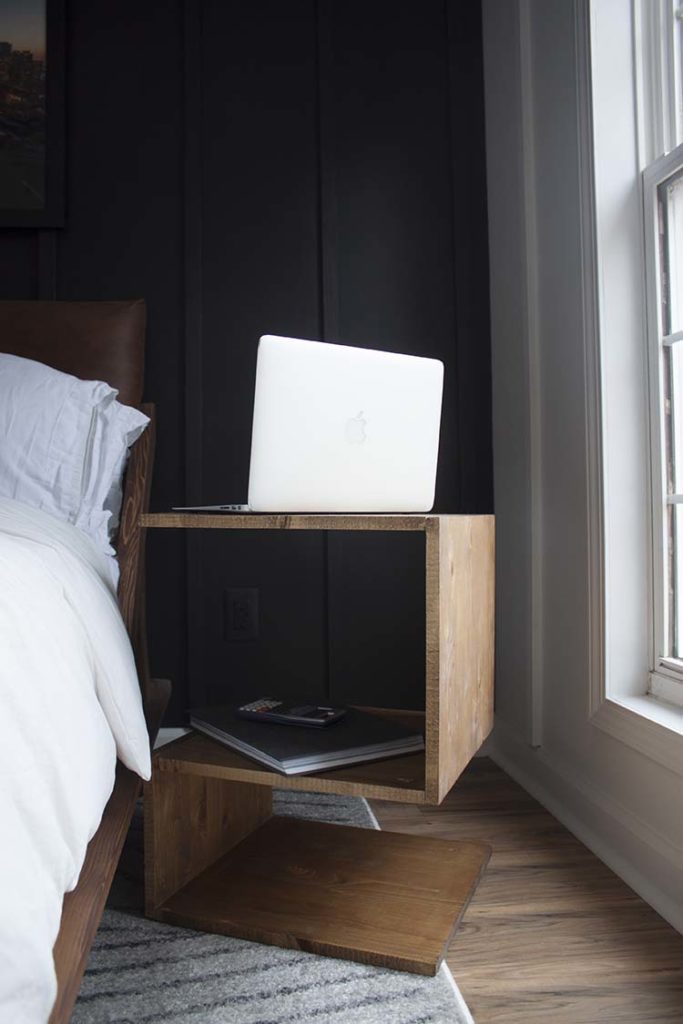 And if you didn't see my organization idea from this month's theme, you can check out my Anthropologie-inspired jewelry organizer here!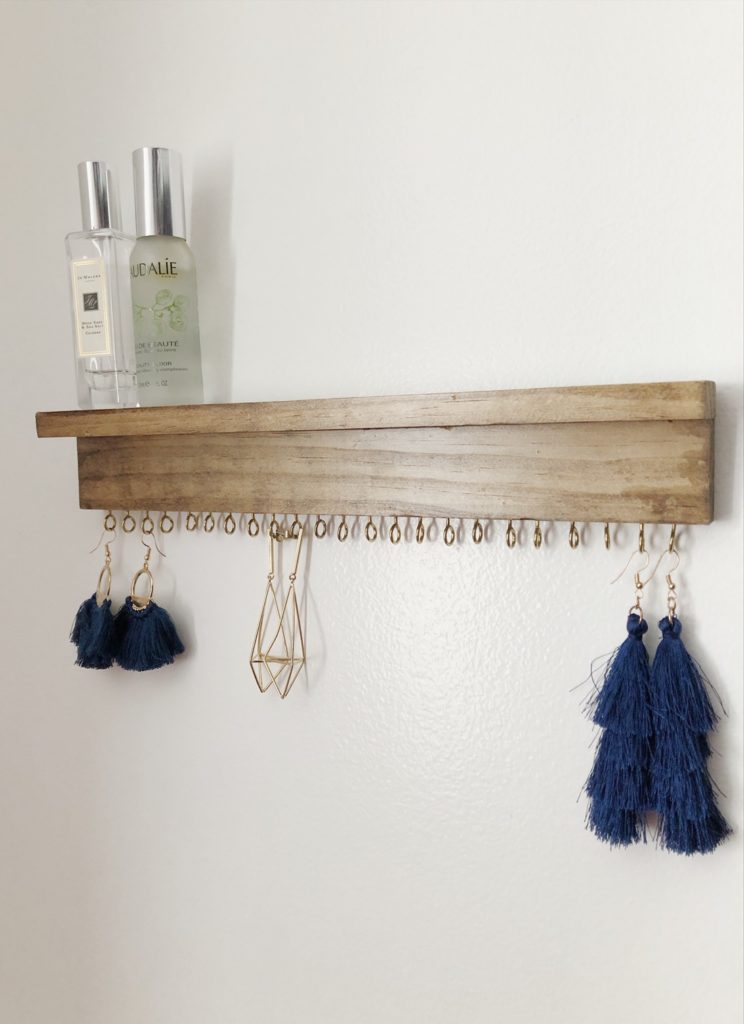 Check out all of the other organizational projects for your home below!
1905 Farmhouse
,
Abbots at Home
,
Bitterroot DIY
,
By Brittany Goldwyn
,
Creative Ramblings
,
Cribbs Style
,
Delicious & DIY
,
DIY Beautify
,
DIY Danielle
,
Dukes and Duchesses
,
Girl, Just DIY
,
Happily Ever After, Etc
,
Health, Home & Heart
,
House by the Bay Design
,
House on Longwood Lane
,
Just Measuring Up
,
Kenya Rae
,
Little Bits of Home
,
Living Letter Home
,
My Kitchen My Craft
,
Pinspired to DIY
,
Red Cottage Chronicles
,
Refashionably Late
,
Renovating Mapleson Manor
,
Savvy Apron
,
Shine Your Light
,
Shrimp Salad Circus
,
Songbird Blog
,
Southern Revivals
,
T.Moore Home
,
The DIY Dreamer
,
The DIY Village
,
The Frugal Homemaker
,
The Handyman's Daughter
,
Two Feet First
,
What Meegan Makes
,
Zucchini Sisters