Bring the Beach to Your Home
Recently, Jeff and I returned from our yearly beach vacation in Mexico. We try to go every spring break to get away from the crappy Michigan winter. The day starts with watching the beautiful sunrise over the Gulf of Mexico, followed by hours with our feet in the sand and cool drinks in our hands.  It is truly idyllic.  Whenever we get home, it always feels like a letdown.  The view isn't as spectacular, you go back to the daily grind, and no one is making you cocktails at every corner.  Life ruined.
What if I told you that you can still bring the beach to your home when your vacation is over?  Well, I have a few easy recommendations for you!
Bring the Beach to Your Home
Paint
One of the first the beach has inspired our home was the beautiful colors.  The blue of the gulf waters changes throughout the day to a stormy gray, to a vibrant turquoise, to a deep navy in the depths. I love how the smooth, white sand gives the ocean a gradiated look.  We actually took this exact color scheme and used it in our Ferndale bathroom. The lightest shade of blue became the inspiration for the wall color, Sea Salt by Sherwin-Williams.  *Note- these photos were taken before I knew anything about taking interior photos, so I apologize for the quality.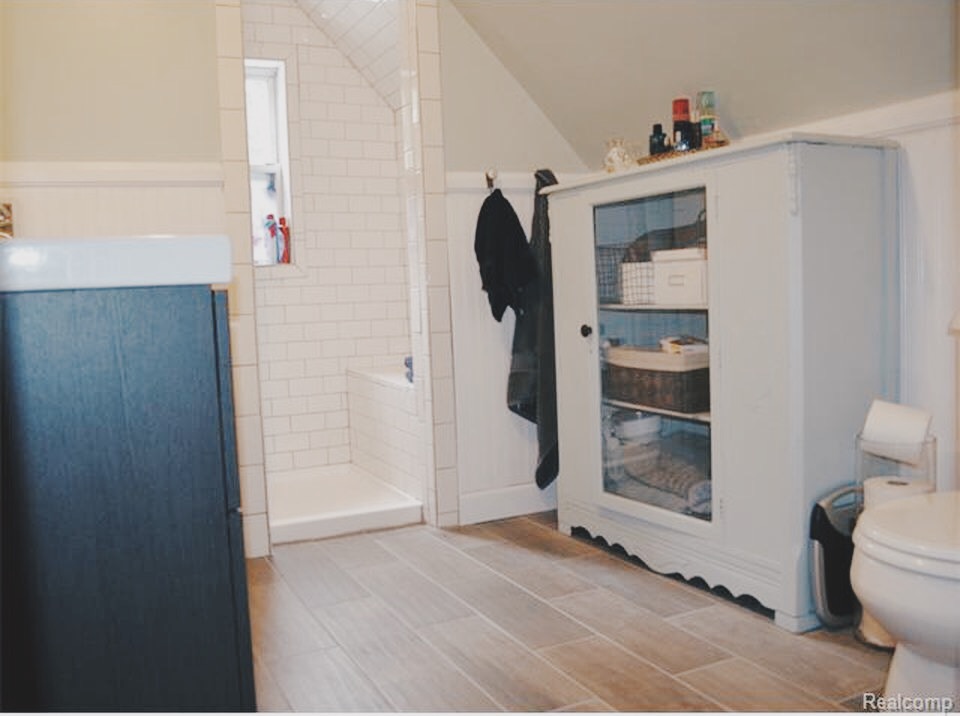 Some of my go-to beachy blues include: Sherwin-Williams Reflecting Pool and Raindrop.
Swing
Another way to bring the beach to your home is with a swing.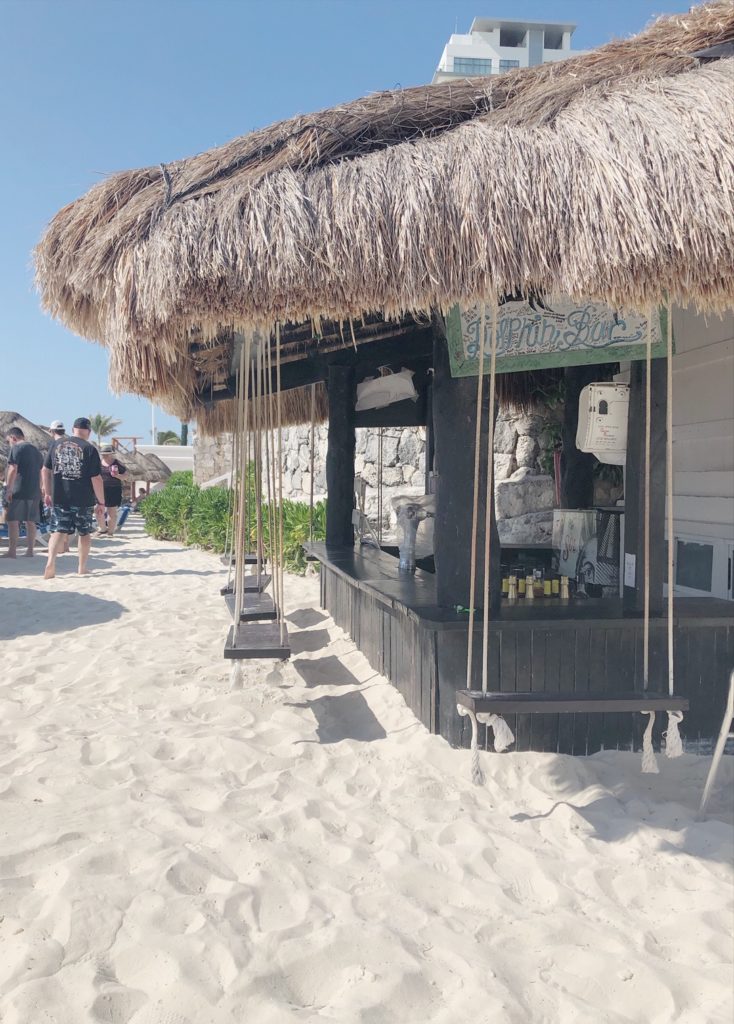 Okay, hear me out.  The resort where we vacation has a super cute bar with swings instead of stools.  It's the perfect place to hang out, talk to new friends, and enjoy a cold beverage.  To get that carefree feeling, you need to get a swing!  Wayfair has an option for a hammock chair for less than $50 that can be used indoors or outdoors. All you need is someone to serve you a blended cocktail!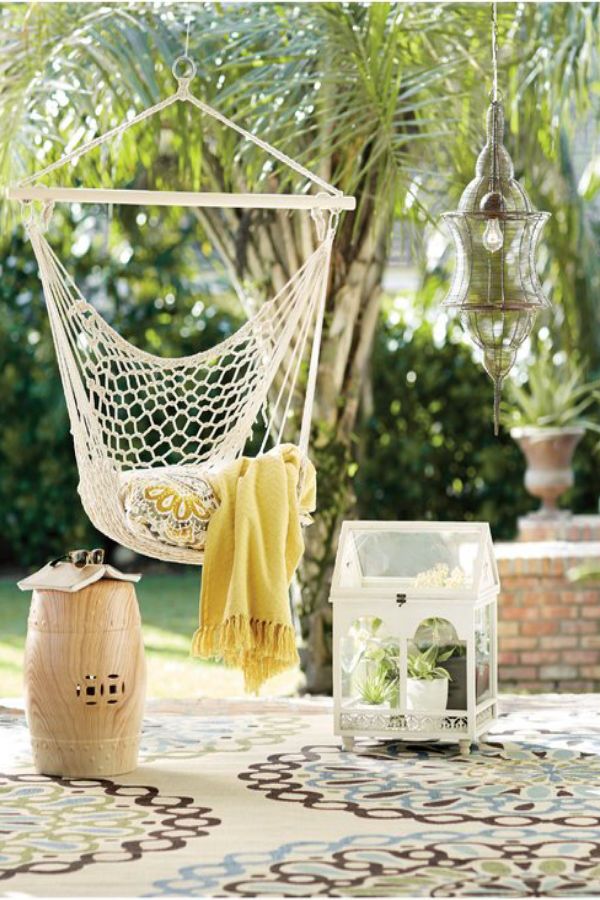 Plants
Although I wish I could bring home all of the palm trees in Mexico, I feel like I would be flagged by customs.  A more affordable, and legal, way to do this is by purchasing tropical plants back at home.  One plant that I saw everywhere in Mexico that I actually recognized (#blackthumb) was the snake plant aka Mother in Law's Tongue.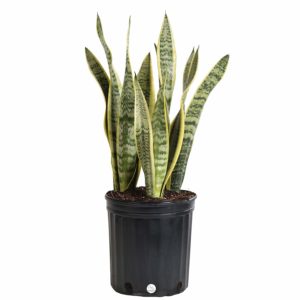 These are really low-maintenance plants and you can find them at most big box hardware stores. They are pretty hardy, which in my world means that I can forget to water it.  Another option is some sort of aloe plant/ cacti.  Low maintenance and inexpensive!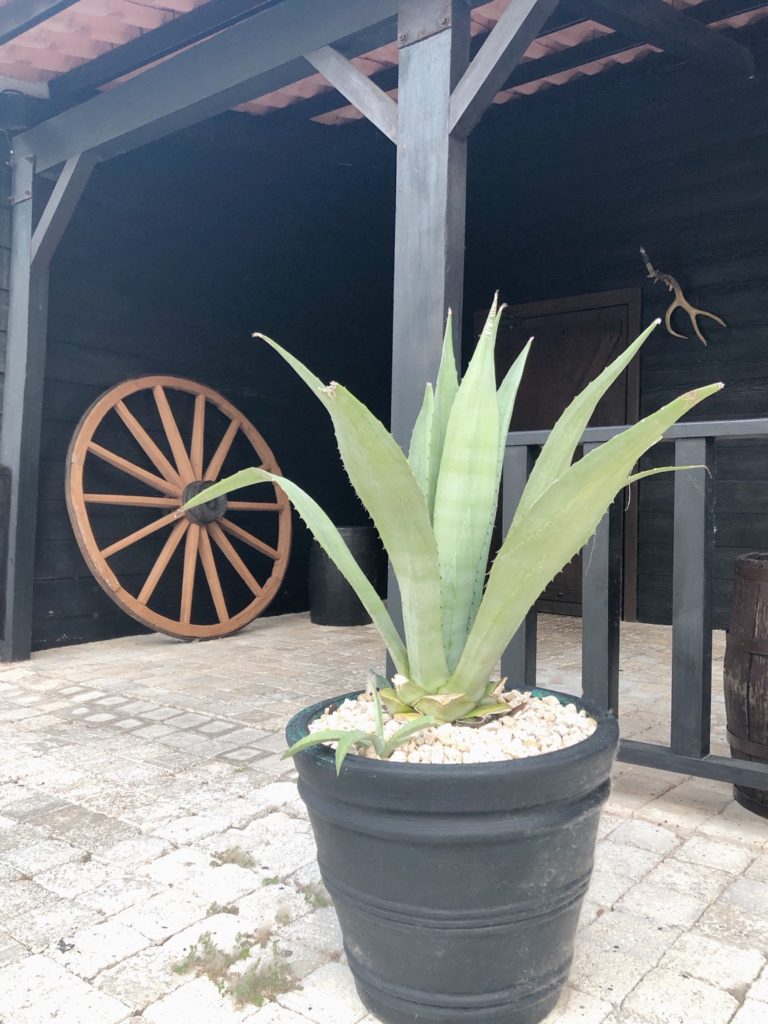 Ocean Tides
I don't know why, but I become a narcoleptic when I'm near the ocean.  The sound of the waves puts me to sleep so quickly that I've become the nap queen.  Once we were back in Michigan, the sounds of the city weren't as calming as the ocean.  One inexpensive solution is to play ocean sounds on YouTube. Here are 10 hours of ocean sounds.  You're welcome.  I've also used the Simple Habit meditation app, which offers some ocean sleep sounds with their free version.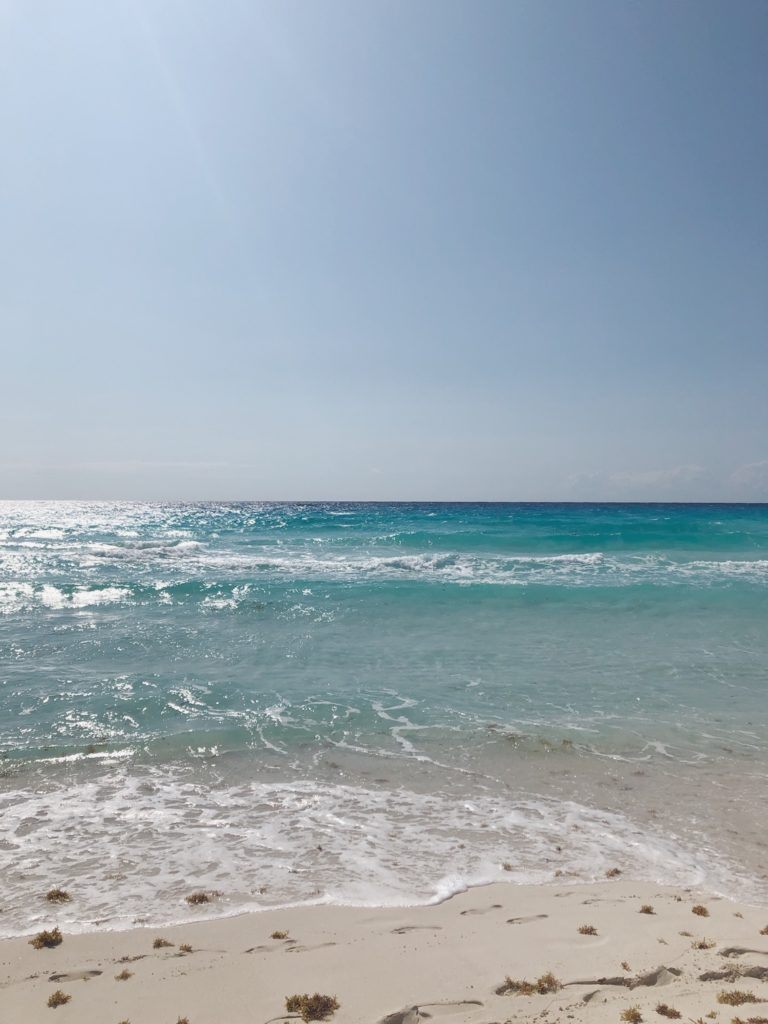 I hope this article has helped inspire you to bring all the beach vibes back to your home.  You can also see how I brought Palm Springs back to my home in my recent post here.  Cheers!