Organizing Your Food Storage Containers
Picture this: You are trying to find the perfect sized container for your leftovers.  As you open the cabinet to pull one down, the whole collection comes tumbling down on your head.  It's super annoying.  Not to mention, now you have a huge mess to clean.  Today's post is the second in a 4-part series focused on organizing your kitchen.  I'll be sharing systems on how to organize your food storage containers.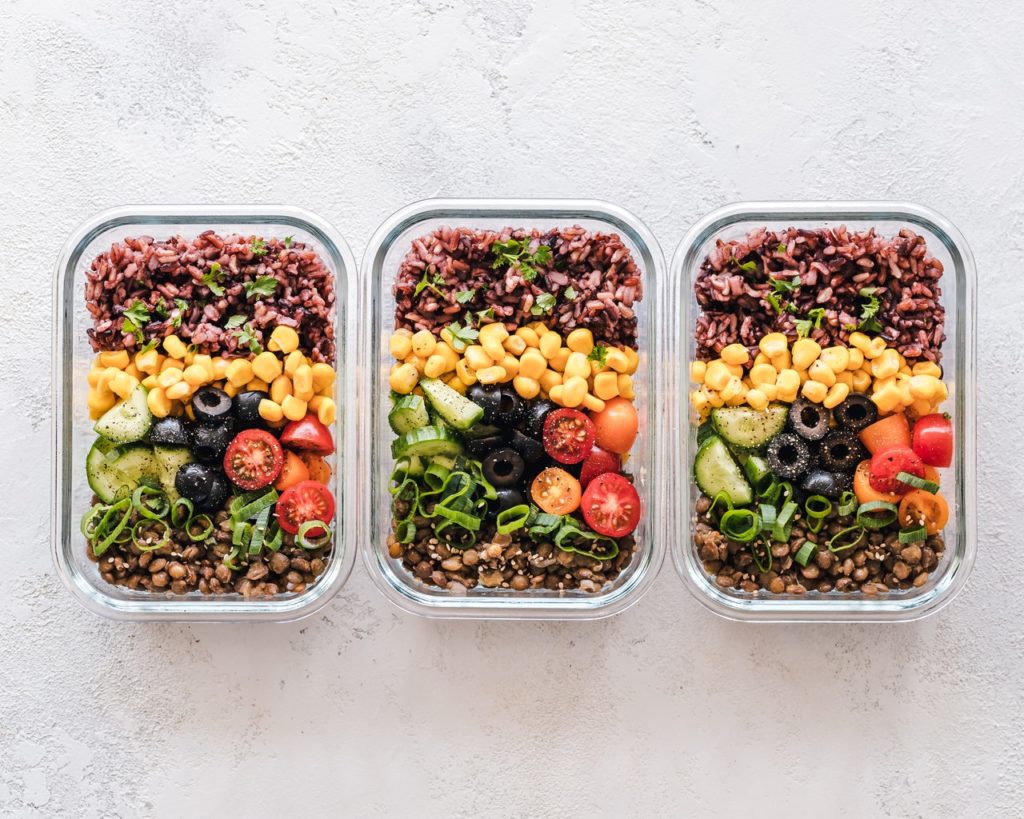 Organizing your Food Storage Containers
To organize your food storage containers, first you have to pull all of your lids and containers out of the cabinet.  Big, small, and in-between.
Get rid of the takeout containers that are odd-sized or those Country Crock containers that your grandma uses to store everything except for butter!
Toss out the ones that are melted or have the red/ orange stains from pasta sauce.  Consider buying glass storage containers instead of plastic.  It's better for you and for the environment.
Next, find the lids that fit on each container.  If it doesn't have a lid, it goes in the recycling bin. These containers tend to multiply like rabbits in the cabinet, so you should be regularly cleaning these out.
Arrange your storage containers by size.
How to Store your Food Storage Containers
There are several options on storing your food storage containers.  The easiest way is to stack your containers by size and nest them into each other. The items that cause the most annoyance are the lids. They slide everywhere and they are all different sizes.  Let's chat about how to organize those lids.
Buy a new food storage system where the lids 'click' into each other. This is the option we use.  We meal prep our lunches every Sunday, so we use our food storage containers alot.  It's helpful to have the various sizes, as well as having the click lids, so they all stack together. The lids don't slide around in the cabinet.   
Some inexpensive ways to organize your lids is to use an old dish drying rack or even a magazine file holder. Most of us have at least one of these in our homes collecting dust!
Use a lid holder for pots and pans.  I found this one at Target for $10.  
These clear organizers from Target come in different sizes and are perfect for storing your lids.  
Another option is to put your food storage containers in a drawer, if you have the space. 
And a final, albeit more expensive, option is a ready-made storage system.  This is a pull-out drawer system that has compartments for your food storage containers. 
I hope this has been helpful to all of you needing to organize your food storage containers!  If you didn't check out last week's blog post on organizing your spices, you can check it out here.  Or if you'd rather watch a video version, check out my Facebook Live here. Stay tuned for next week when I tackle organizing the refrigerator.