Chalk Paint Plant Stand
Sometimes painting a piece of furniture can be a drag.  You have to sand, then prime, then paint, then protect.  For the lazy painter, chalk paint is the answer to all of your wishes!  I found a plant stand in IKEA's summer collection that I knew would be perfect in my home.  A chalk painted plant stand would look great on our hallway landing and brighten up the space.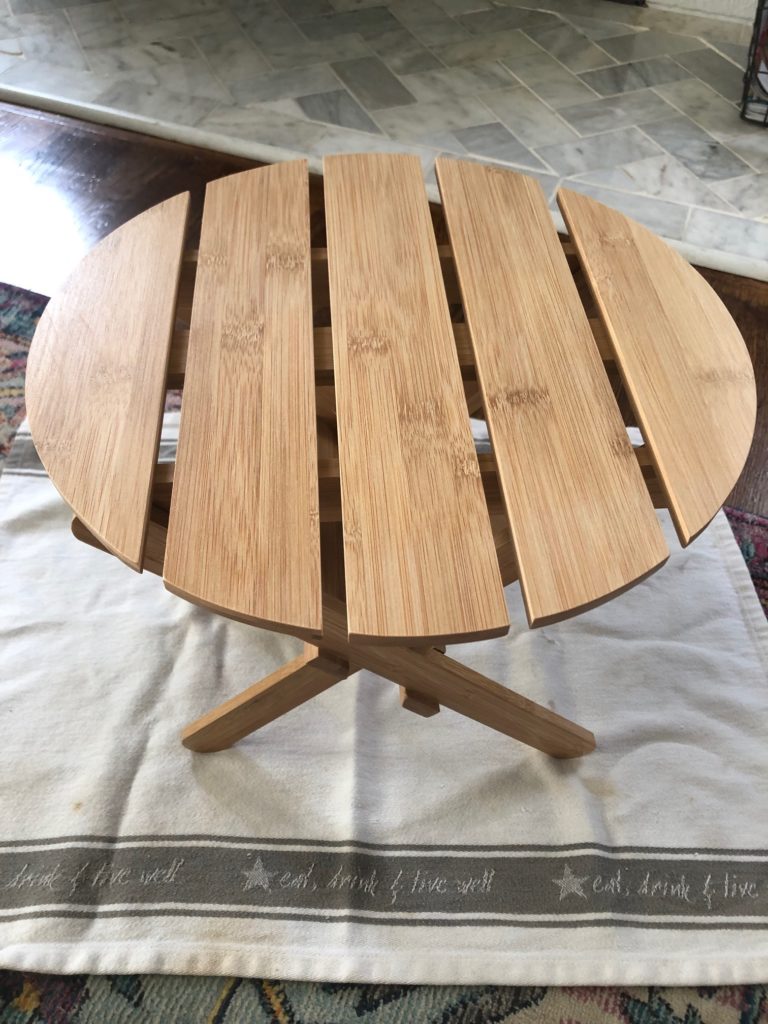 When I was in Palm Springs this spring at the ALT conference, I met with the Jolie paint company.  They have an awesome line of neutral chalk paint. My favorite was Eucalyptus, a pretty muted green that can also look gray in certain light.  This was the perfect color for my plant stand.
My favorite part of using this paint is that I could just start painting- there wasn't any prep! I used the Jolie signature brush to brush on two coats of the Eucalyptus page.  This paint dries quickly, so there wasn't a lot of dry time included in the project.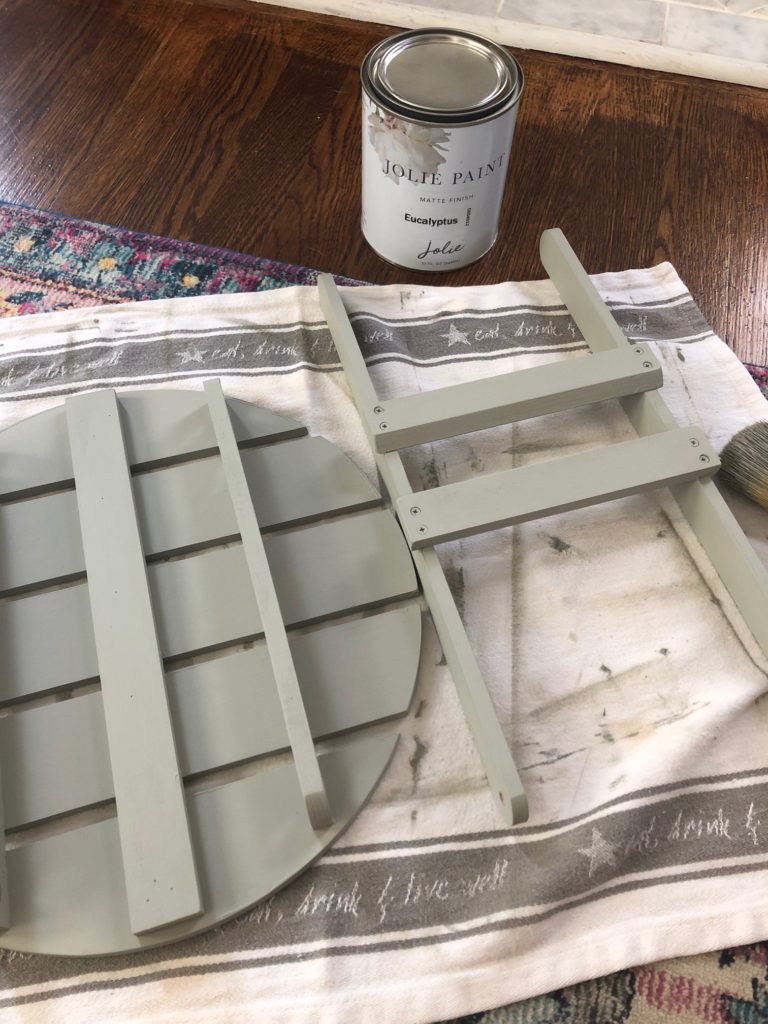 Next, I added a coat of wax onto the plant stand.  The Jolie Finishing Wax in clear was super easy to use.  I took an old dish towel and rubbed in a coat of wax.  The wax took about 2 hours to fully dry, and then it was ready for use!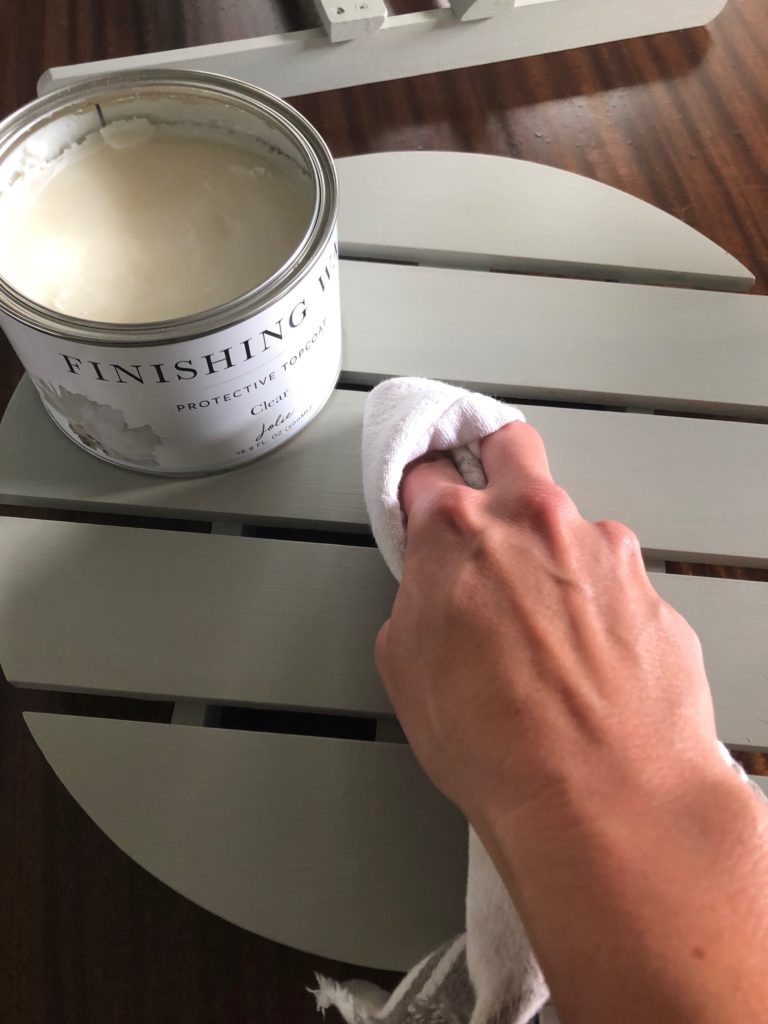 This was an easy project; perfect for any beginning painter.  I want to chalk paint everything now!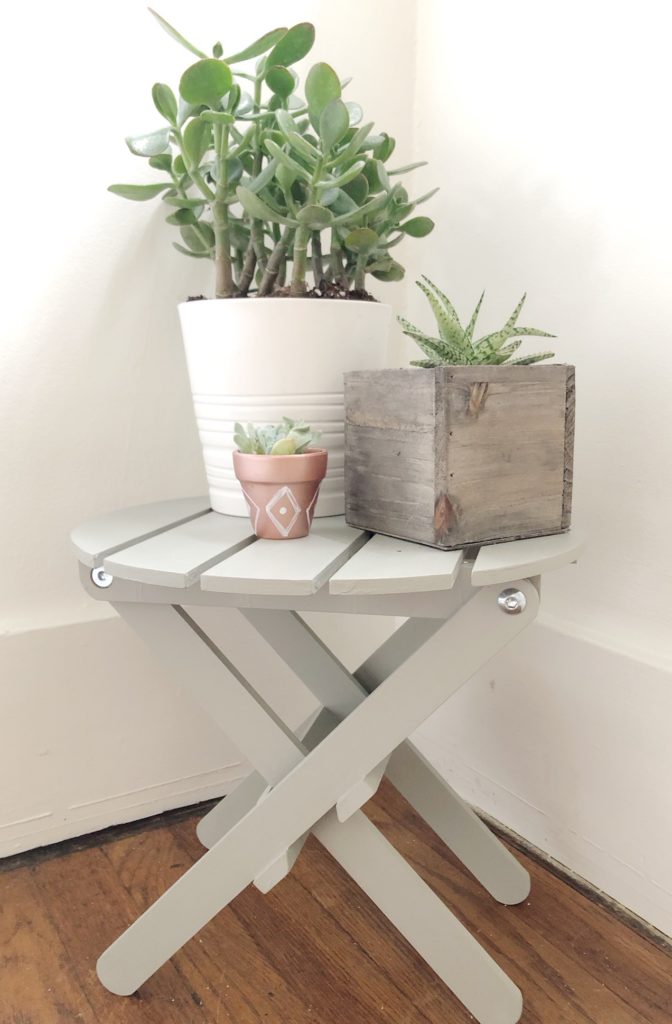 Looking for other outdoor inspiration?  Check out my mid-century modern plant stand!