Painting Your Builder Grade Kitchen Cabinets
What do you do when you have a kitchen cabinet color stuck in the 90's, but don't have the budget to replace them? Painting your kitchen cabinets is one possible solution.  Although the task can feel overwhelming and daunting, with the FLEXiO 5000, the process is actually quite easy!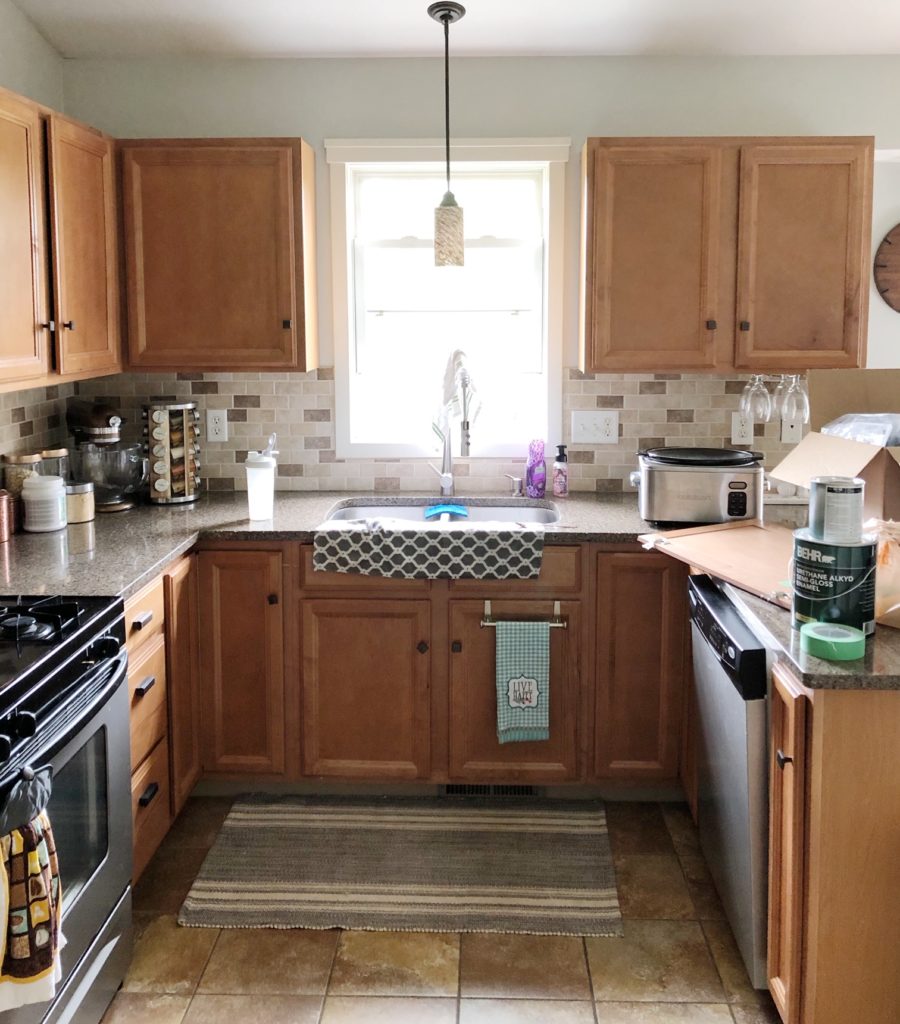 My good friends, Alyssa and Brock, were gracious enough to let me paint their kitchen cabinets in their new home.  These are your basic builder grade cabinets that anyone can pick up at a big box store. We were all taking a big risk, especially because I hadn't used a paint sprayer before.  So many questions ran through my mind:  What if it clogged? What if I messed up the cabinets? What if it took forever to clean? Luckily, my fears were alleviated with my first attempt to use the FLEXiO 5000.  It was super easy to set up, and a few minutes later, the kitchen cabinets already had a coat of primer!
But, I'm getting ahead of myself.  Read on below to see my step by step process on painting kitchen cabinets.
Materials for painting kitchen cabinets:
Power screwdriver
Wood filler
Sander/ sandpaper
Mineral spirits
Cabinet-grade primer
Paint
Step One: 
Remove the cabinet doors and hardware.  I also make sure to have painter's tape on hand to label each door front.  This will save a ton of time at the end of the project from having to puzzle out which door goes with which frame.  If you are changing the size of your handles, you will need to fill the hardware holes with wood filler and let dry.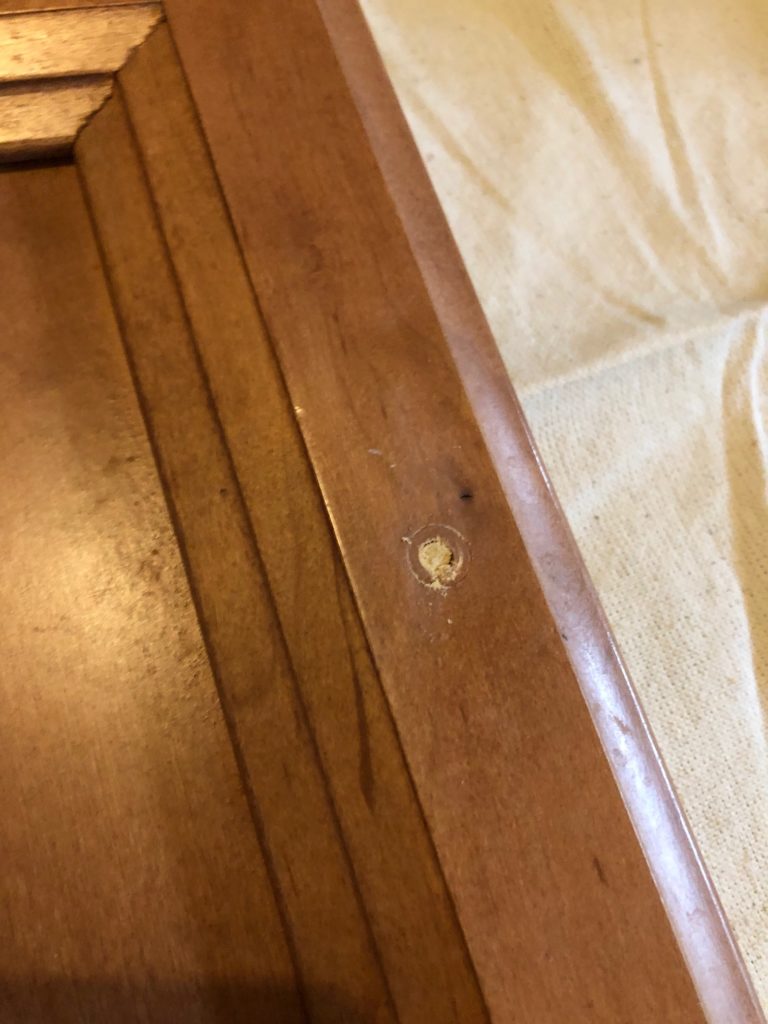 Step Two:
Sand your doors.  I used a fine sandpaper to give the primer something to grab onto.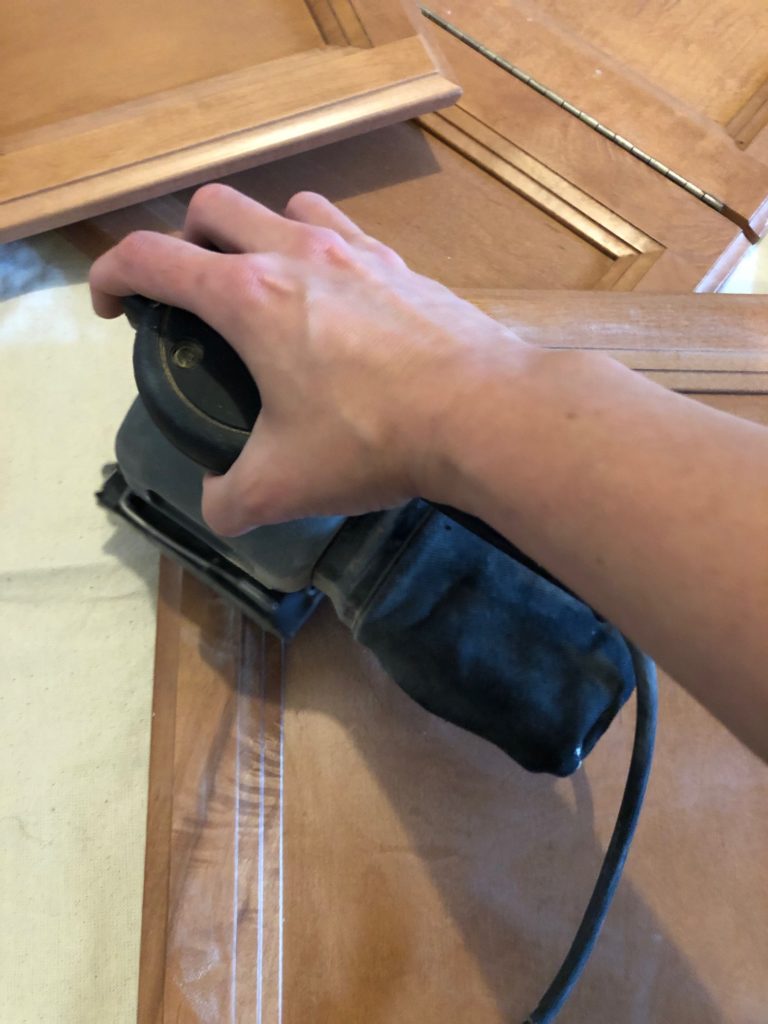 Step Three: 
Degrease and clean your cabinet doors.  I used mineral spirits to create a clean surface.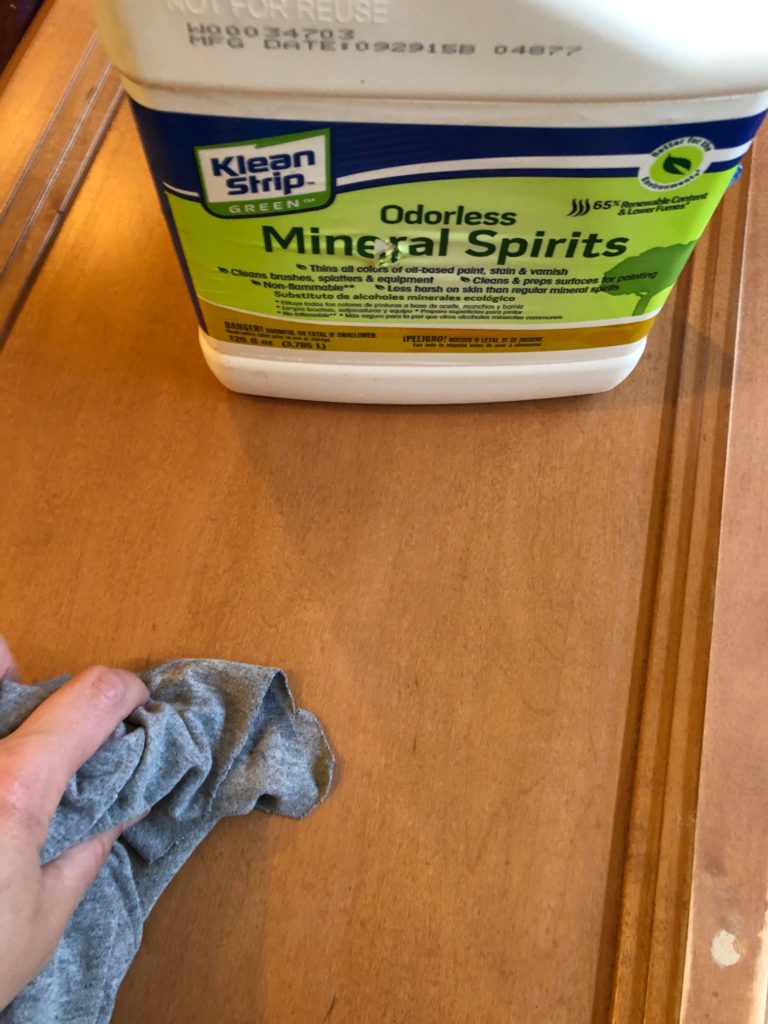 Step Four: 
Paint!  Use one coat of primer specifically formulated for cabinets.  I used Sherwin -Williams Extreme Bonding Primer for this step.  It is specially formulated for kitchen cabinets, and helps prevent scratches and chipping.  Using the FLEXiO 5000 sprayer for this step was so easy. Painting with a paint brush and roller on the cabinet doors would have taken all day.  With the FLEXiO 5000, it took 20 minutes!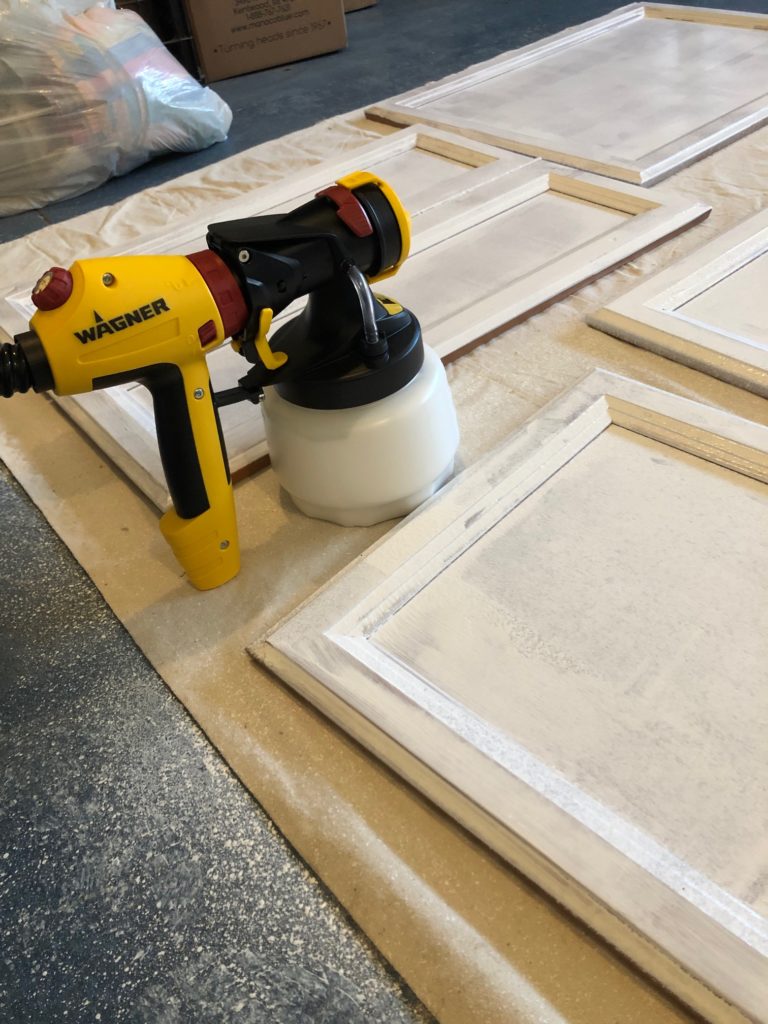 Once the primer is dry, it's time to paint! Make sure to use a paint formulated specifically for cabinets.  I used Behr Alkyd Semi-Gloss in Compass Blue. Repeat this process on the cabinet frames. The frames and doors each needed two coats of paint for full coverage.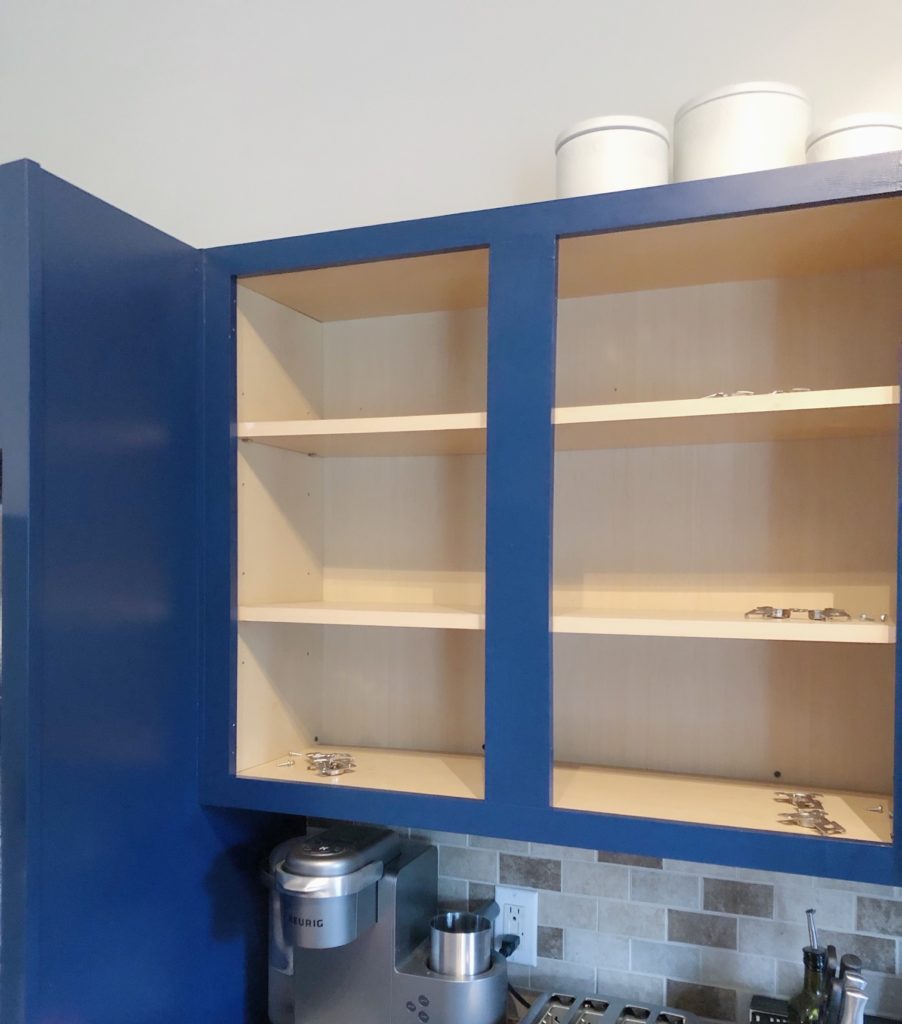 Step Five:
Reinstall your cabinet doors and add your hardware.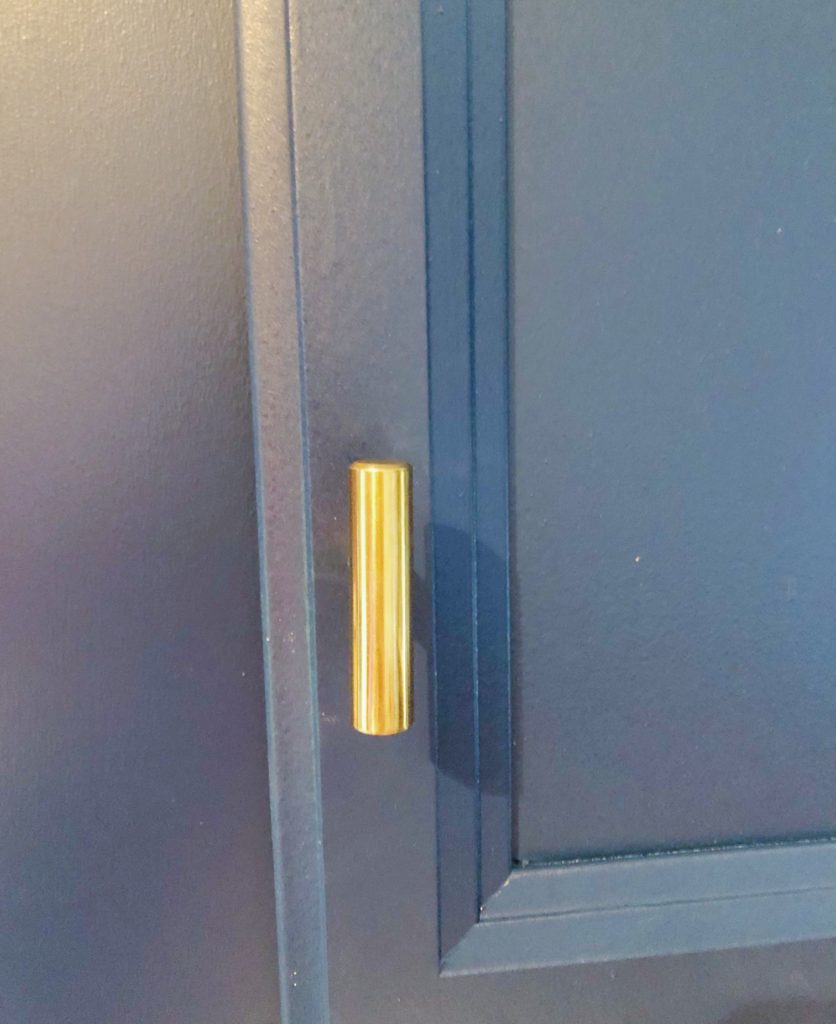 I just love the combination of the modern brass hardware and the navy blue paint.  Thanks so much Alyssa and Brock for letting me experiment with your kitchen!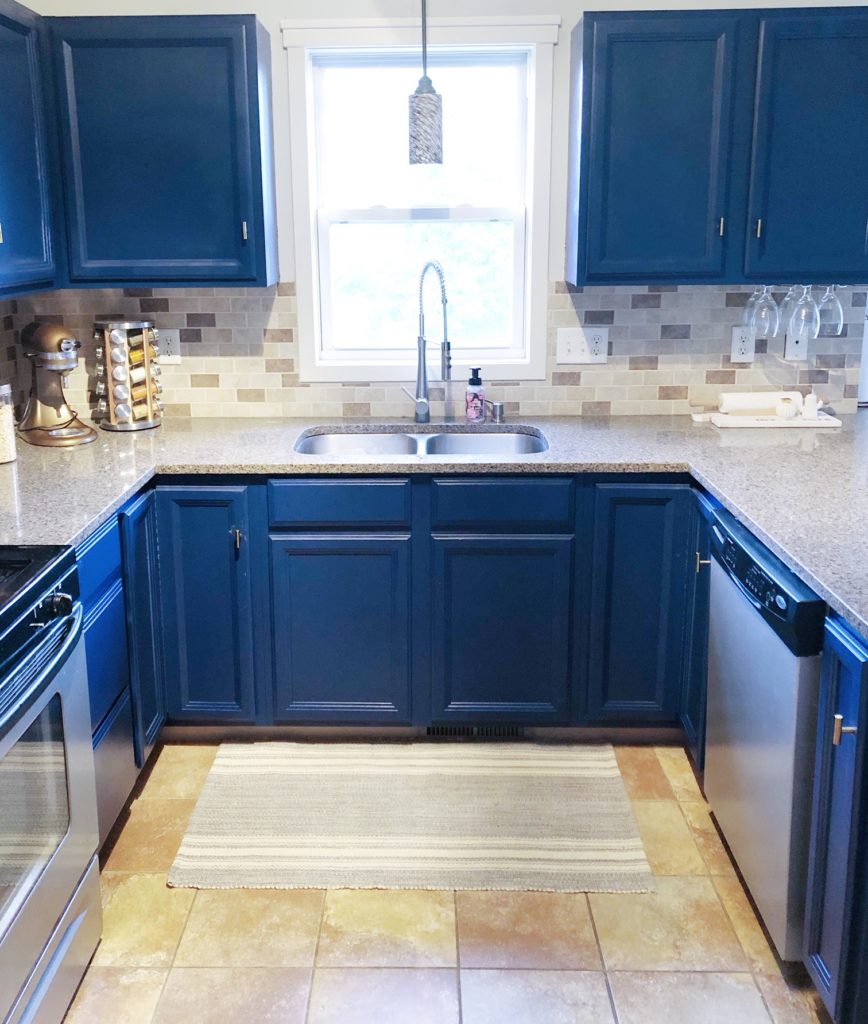 Stay tuned for next week when I share the entire before and after.
Want to see more kitchen transformations?  You can check them out here: (Ferndale) (Grand Rapids)