Final Kitchen Reveal
It's only been 10 months since our last update on the kitchen, but that's what happens when you procrastinate actually finishing a project 100%.  In the last update on our kitchen remodel, our kitchen still needed a back splash and the doorway moldings finished.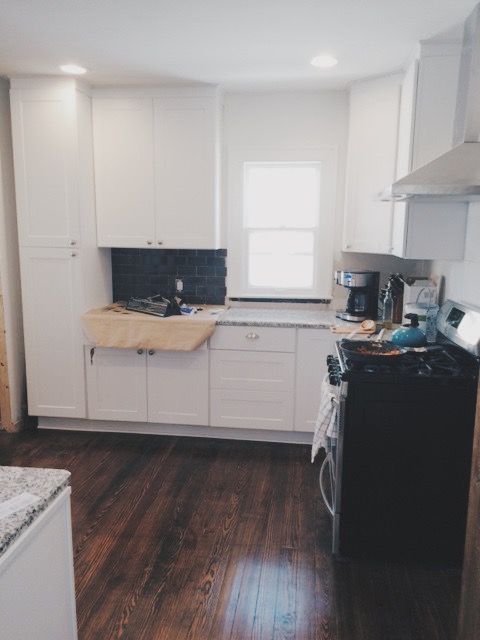 While we were at it, we decided that the little nook that used to have a booth needed to be demoed and turned into a mudroom, complete with new drywall, lighting, a door, and a deck.  Nothing too strenuous.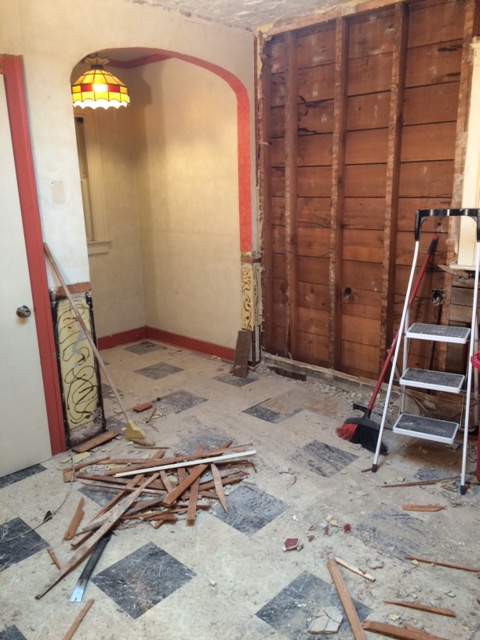 Good-bye nook!
I was able to crank out the backsplash in a few hours on a cold, Michigan weekend.  The dark gray subway tile added some much needed color to our stark white kitchen.  It also tied into the dark gray flecks in the granite countertops.
On the other hand, the mudroom needed a lot of work, some of which we couldn't do ourselves.  The old area used to have a window that looked out into the yard.  We wanted to install a door there for easier access to the backyard, shed, and driveway.  Neither Jeff nor I knew how to install an exterior door, so we hired out a local contractor, who also happens to be our friend, to install the door.  With his expertise, he installed the door in less than a day and we had a door…to nowhere.  I don't have any pictures showing the process, whoops.
We had planned to attach a deck to our house for entertaining, grilling, and chilling. This was also out of our wheelhouse, so we hired a local deck guy to build our deck for us.
Now we have a back door and extra space to entertain in the summer!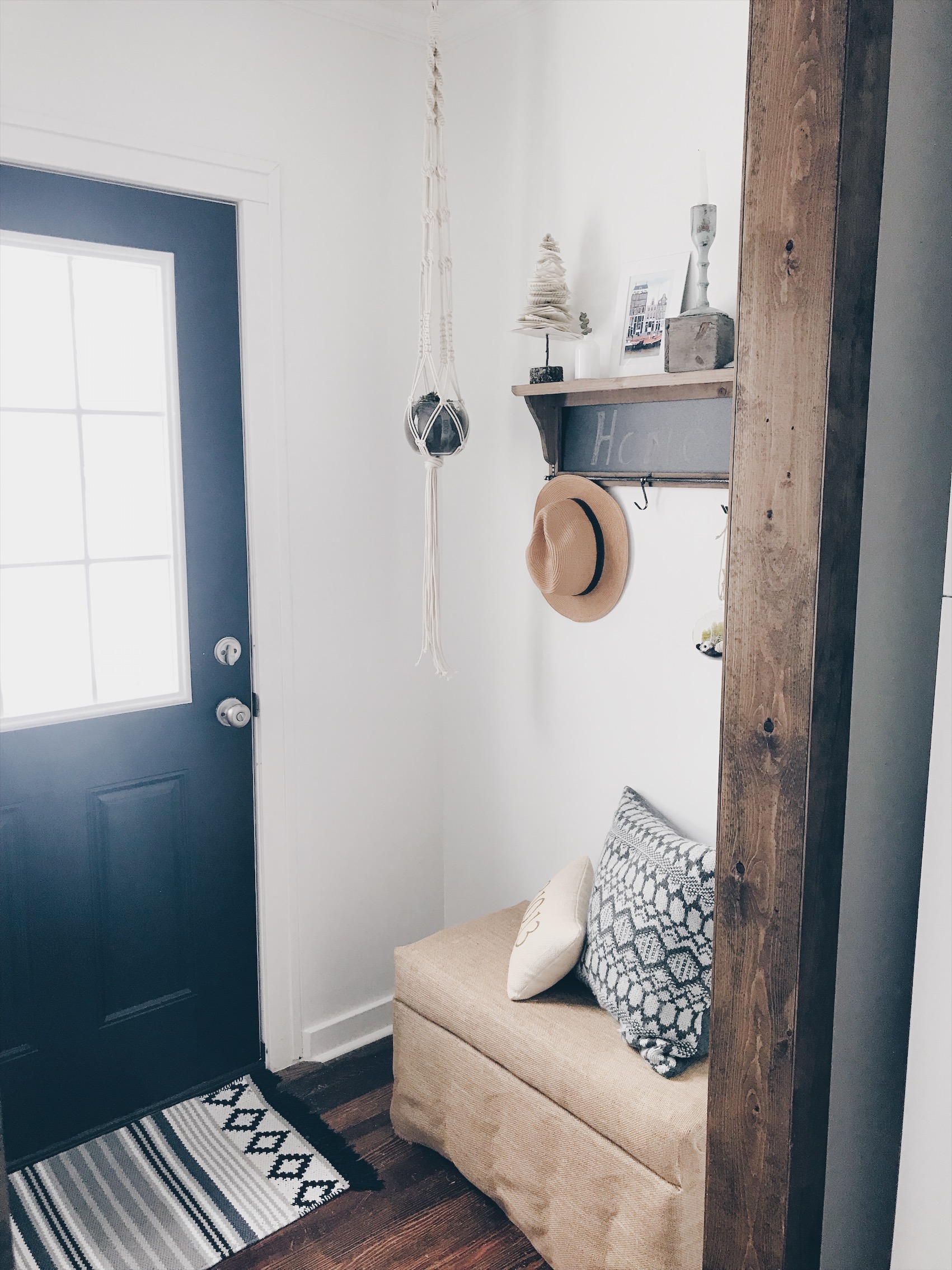 With some artwork, a bench, and a few found treasures,  our kitchen is now complete.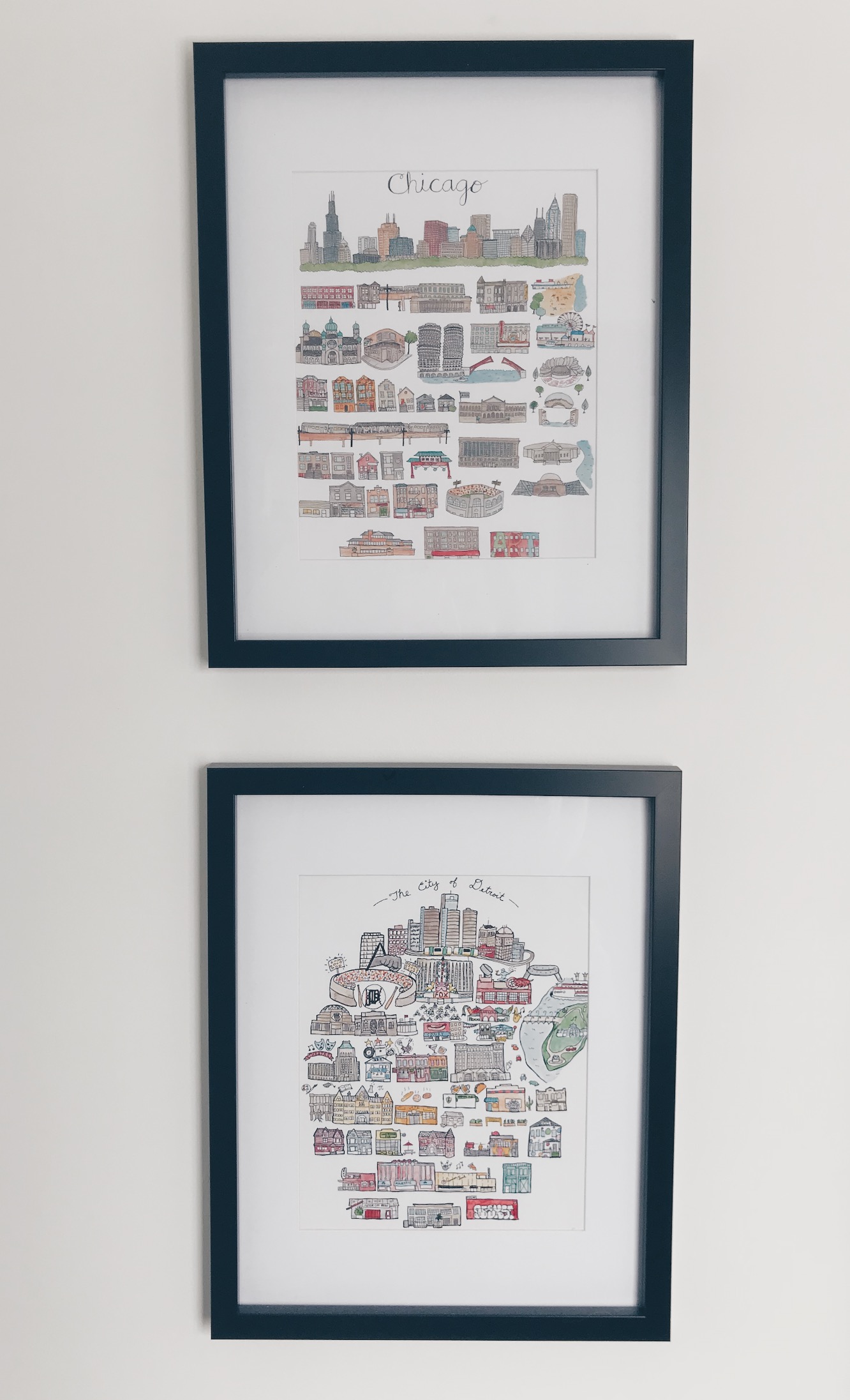 Now for the gallery of photos!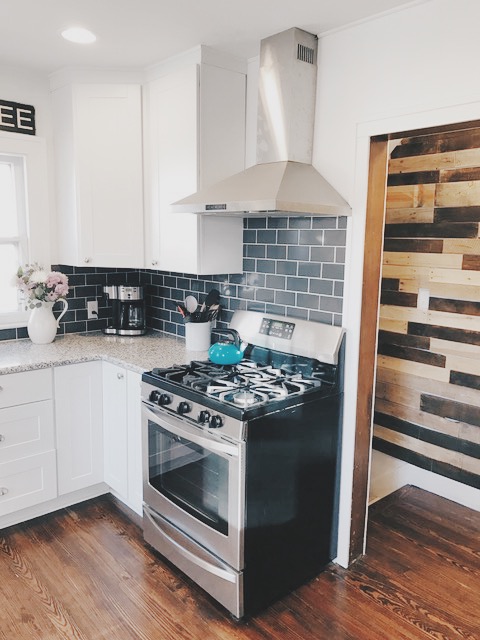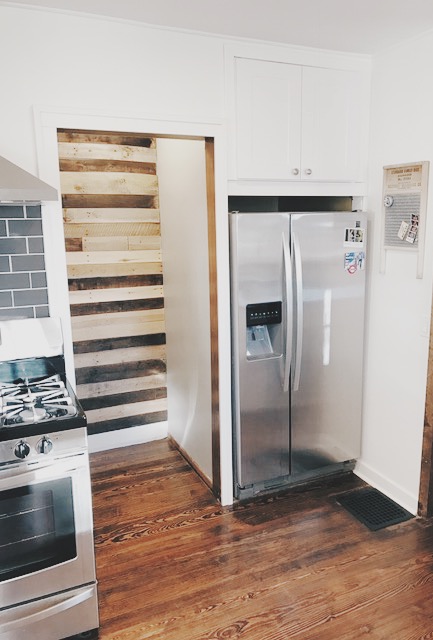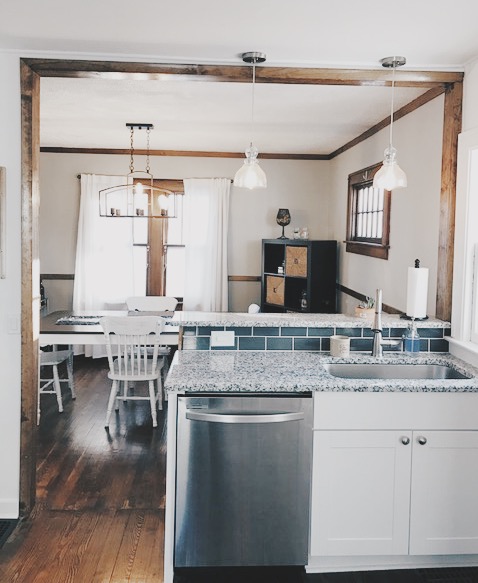 Just for fun, here's the before and after: