DIY Mudcloth Pumpkin Decor
Well, it's the start of September, which means…Bring out all the pumpkin-flavored everything!  Yes, I love a good pumpkin spiced latte and an apple-fragranced candle- so what? They are delightful!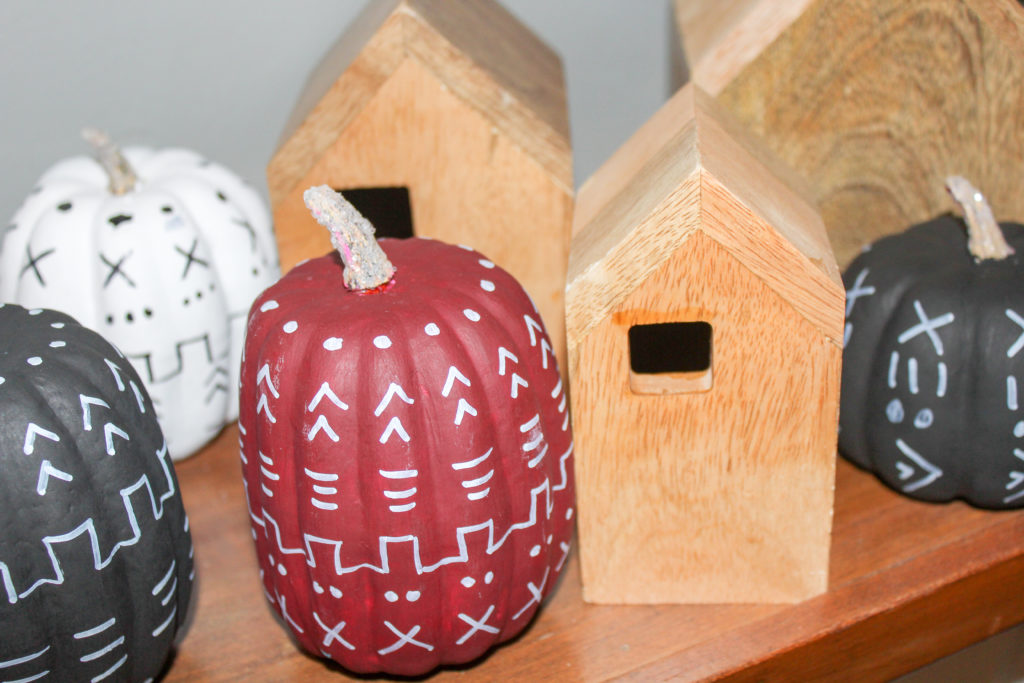 This year I wanted to make some simple updates to my fall decor.  We are in the middle of a bathroom makeover (you can follow all of that chaos in real time on Instagram) and I wanted to create something easy and inexpensive that would still fit my style. I had some foam pumpkins left over from last year's fall decor, so I pulled those out to create this year's decorations.
One of my favorite trends right now is mudcloth.  You can find the pattern on anything from pillows to tapestries, and now…to pumpkins! I was inspired by the patterns I saw on some mudcloth pillows and thought they would look great on my decor for this year.  You know you want some of your own, so follow along with my tutorial of 4 easy steps to make your very own!
Materials: 
Foam pumpkins in assorted sizes
Paint in the colors you like (I chose white, black, and wine)
Sharpie paint pens (I chose white and black)
Paint brush
Glue
Glitter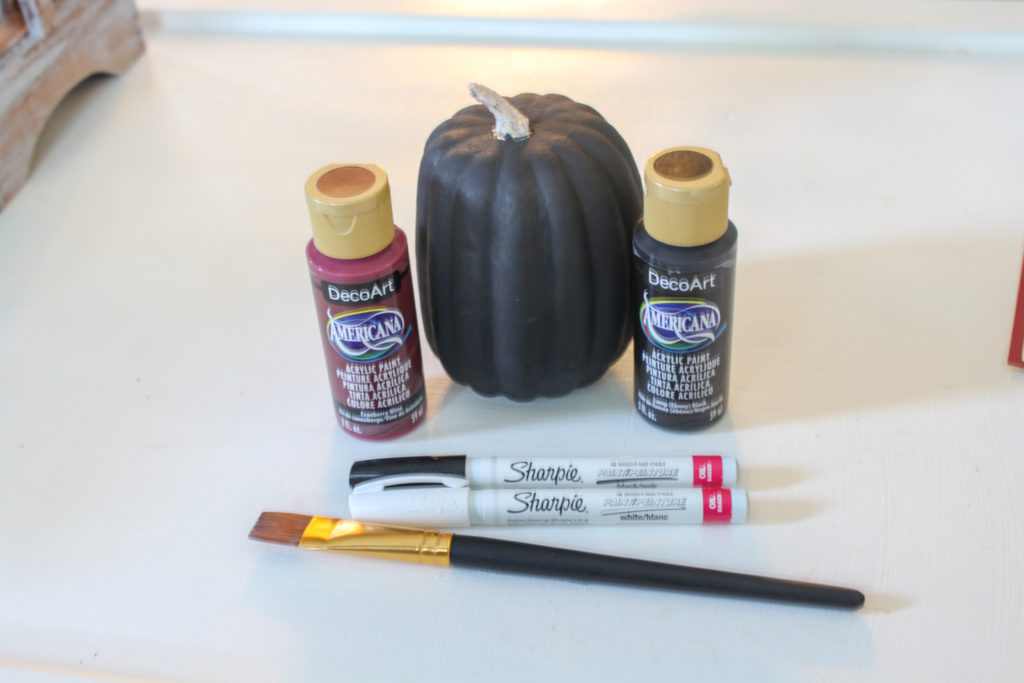 First- paint your pumpkins with the colors you purchased.  I chose to go with white, black, and wine because those are typically the colors you see with the mudcloth pattern, and the wine color is my go-to fall accent color of 2018. Mainly because I love wine.
Second- Figure out what patterns you like from various mudcloth photos.  I went onto Pinterest and looked at a few of the shapes and settled on dots, V's, lines of 3, X's, and a few other patterns.
Third, use the Sharpie paint pen to draw the various patterns onto the pumpkins.  I used white for the darker colors and black Sharpie on the white pumpkin.  You could even use some metallic paint pens to jazz up the color.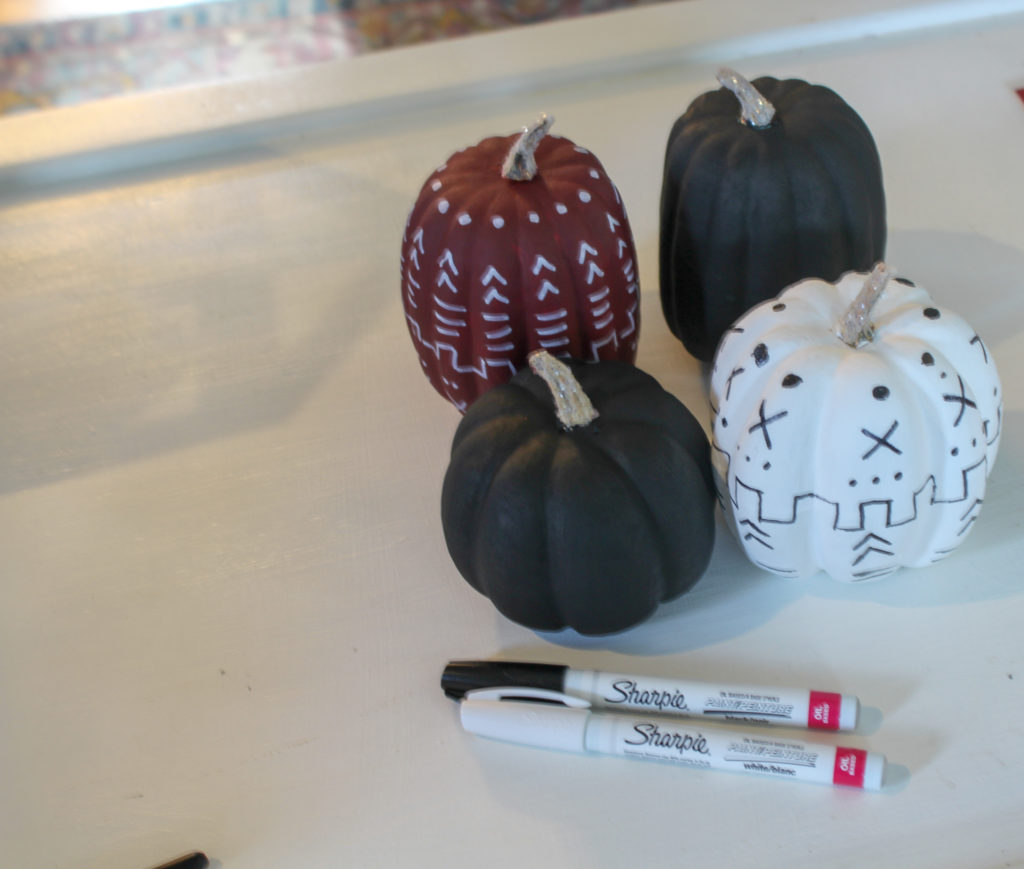 Fourth- Put glue on the stem of the pumpkin (I used old school Elmer's glue) and sprinkle on some glitter.  I used a white/ silver glitter for the stem.  Shake off the excess, let dry, and DECORATE!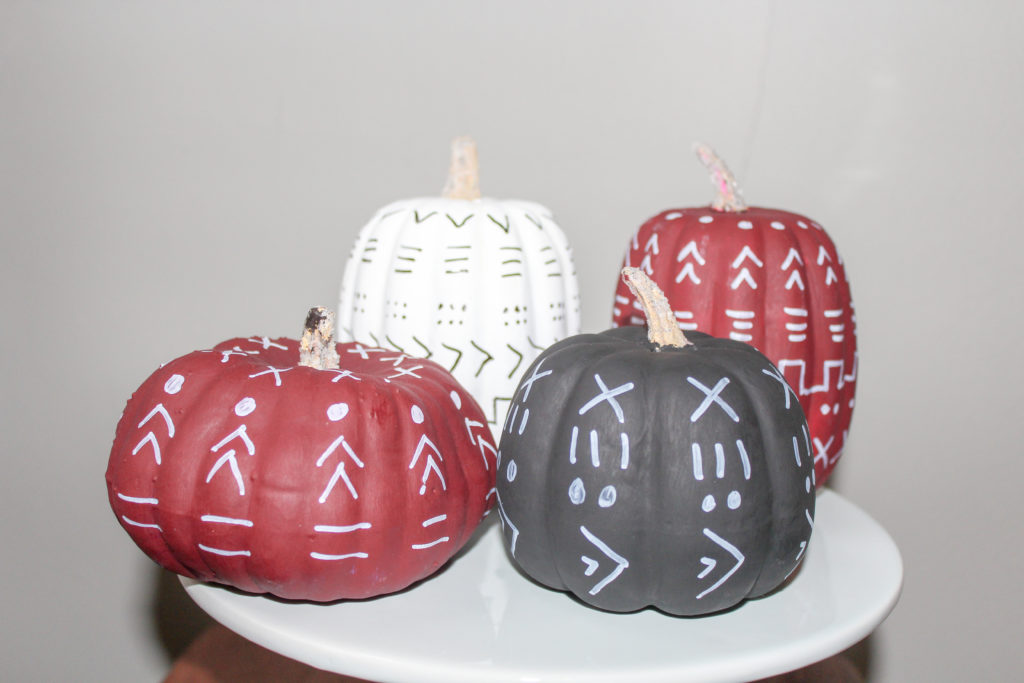 I think think the pumpkins turned out super cute, and the mudcloth pattern makes them "fall decor" instead of Halloween decor, so they can stay up longer.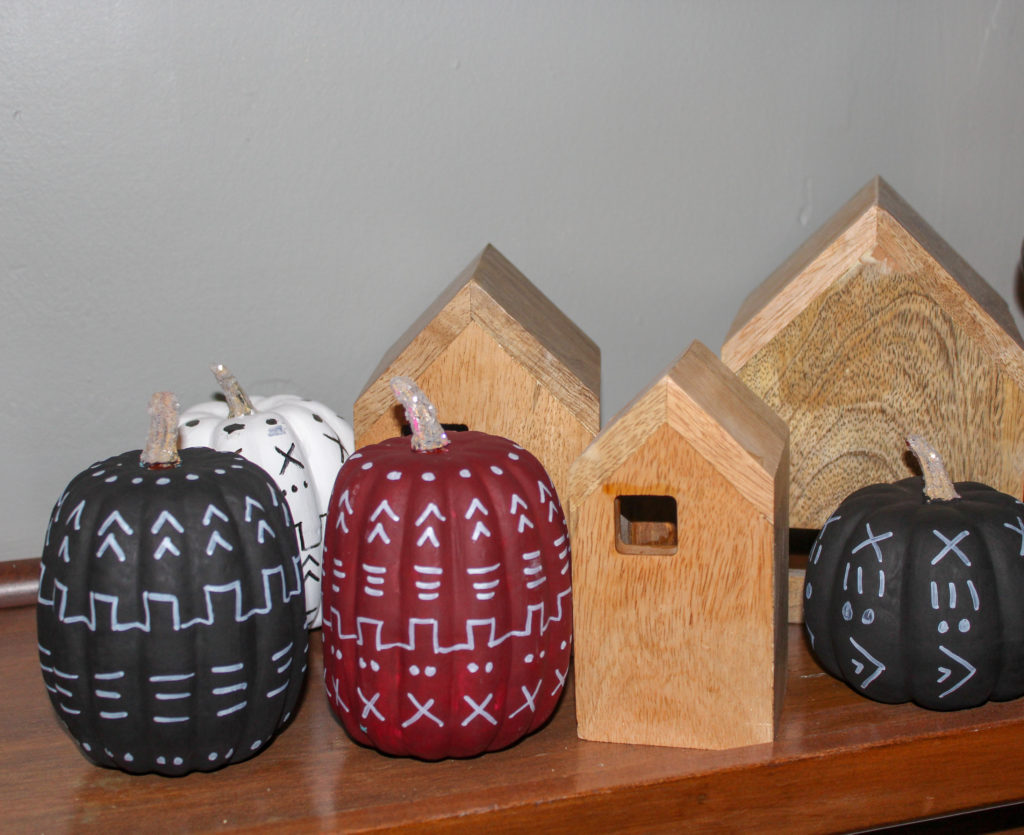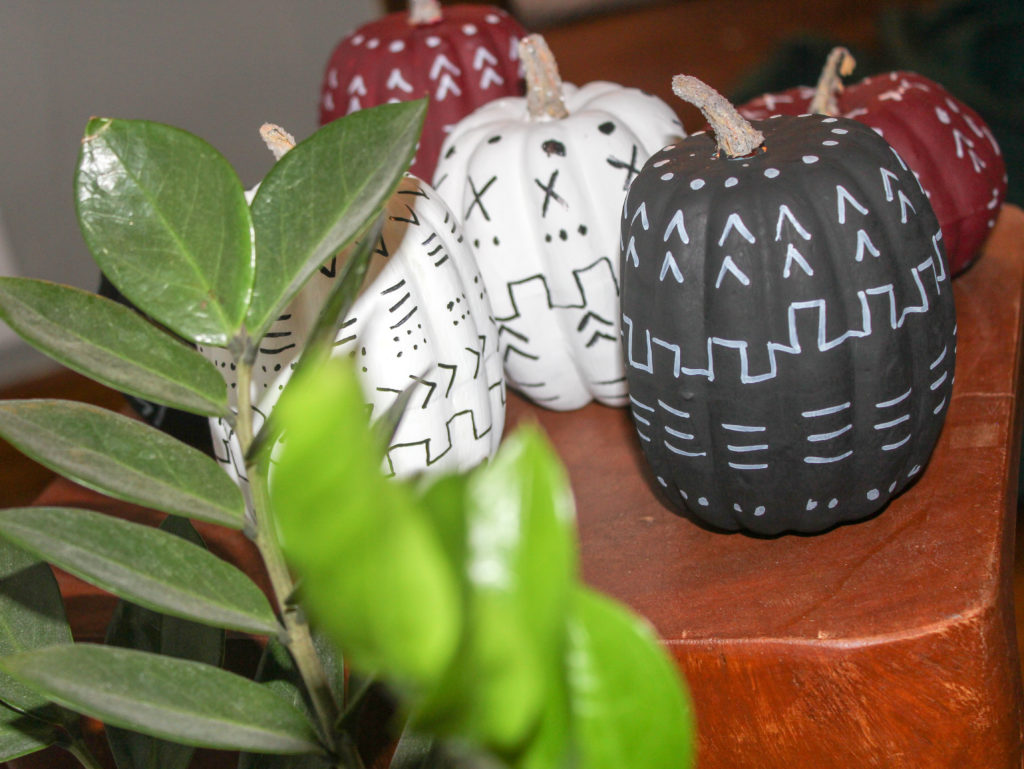 Don't forget, if you complete this tutorial, make sure to tag me on Instagram, @renovatingmaplesonmanor.
Happy Fall!