Give Your Home That Cozy Feeling
It's that time of year when you want to spend most of the day curled under a blanket, while watching endless episodes of The Office.  To give yourself the coziest home to make you ready for anything, or just napping, here are my top tips.
Cozy Scent
Whether you lean toward candles or essential oils, a great scent can make your home feel even cozier.  Some of my favorite candles are from Antique Candle Works because they are long-lasting and smell so delicious! Their cashmere scent is amazing, as well as the White Pine. Yum!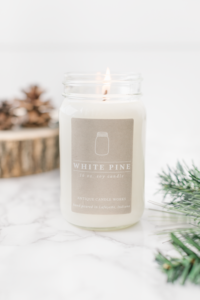 For the essential oil fan, using this oil diffuser not only makes your house smell delicious, but it also has a humidifier component.  Bonus!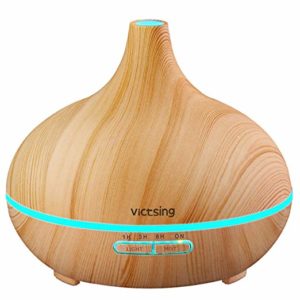 Cozy Bath
If you don't have heated bathroom floors like me #bougie, then you need to get a bathmat that will keep your toes warm!

Cozy Blankets
You're probably thinking to yourself, "duh," with this advice. But seriously, get yourself the coziest, warmest blanket(s) and style them in a cute basket, on the back of a couch, or an old ladder.  Perfect for cuddling!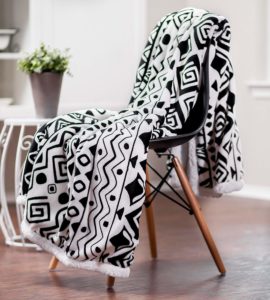 Cozy Bedding
Since the nights are extra cold, curling up in bed with flannel sheets is a must.  These sheets from Target are super soft and come in a several different patterns.
Throw Pillows
I am crazy about these faux fur fleece cushion covers for my throw pillows.  Buying a cover is cheaper than buying a whole new pillow, and these covers will be so soft and snuggly!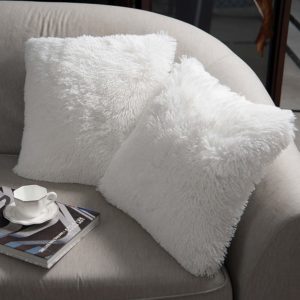 Cozy Velvet Curtains
We have the leakiest, old windows in our home, and I really hate putting that plastic stuff over them.  One solution is to put up some thick, velvet curtains to keep the drafts out of our house.  My blogging crush, Chris Loves Julia, just recommended some velvet curtains they used in their girls' bedroom, and they look so luxurious!  You can get them here from Amazon.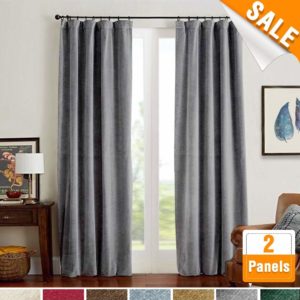 If you are looking for me, the couch has claimed me as one of it's own.  Don't worry, I'm cozy!