Rainbow Easter Tablescape
Easter is right around the corner. If you are looking for an easy way to decorate the table, without breaking the bank, then I have the DIY for you! For this tablescape, I used three simple items: colored Easter eggs, macarons, and fresh flowers. All of these items are either reusable or edible, so you aren't buying things just to "decorate."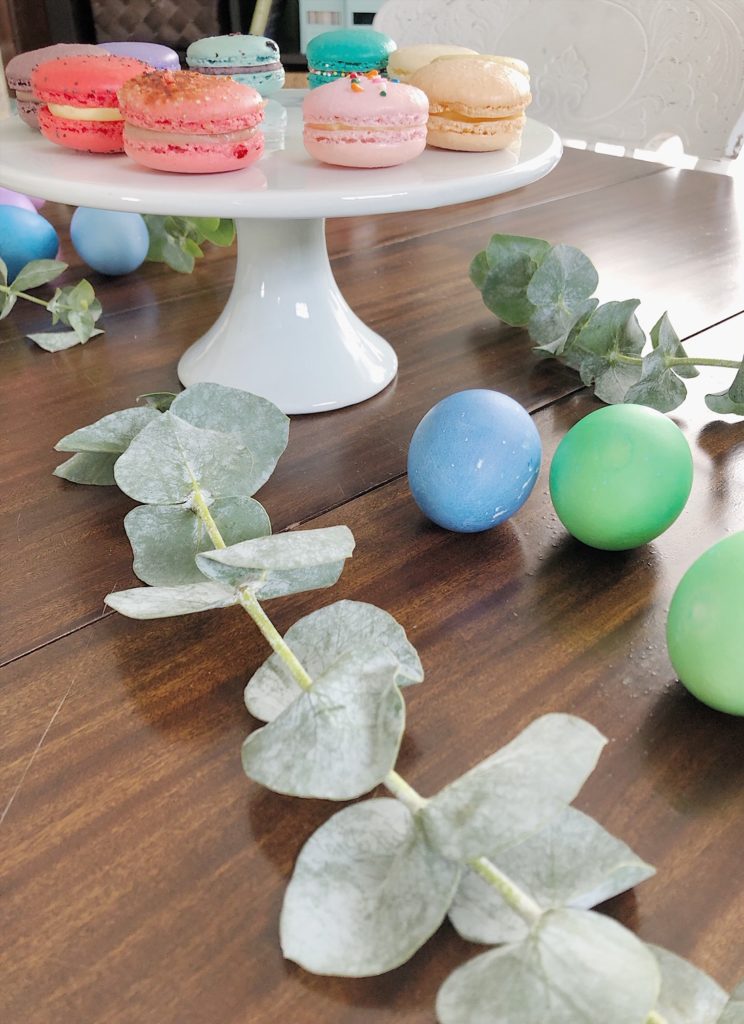 Easter Tablescape
First, color your eggs as normal.  I bought a generic dying kit from Aldi and colored 18 eggs, making sure the rainbow was represented.
I also stopped at my favorite macaron place in Grand Rapids, Le Bon Macaron, and picked out macarons in rainbow hues.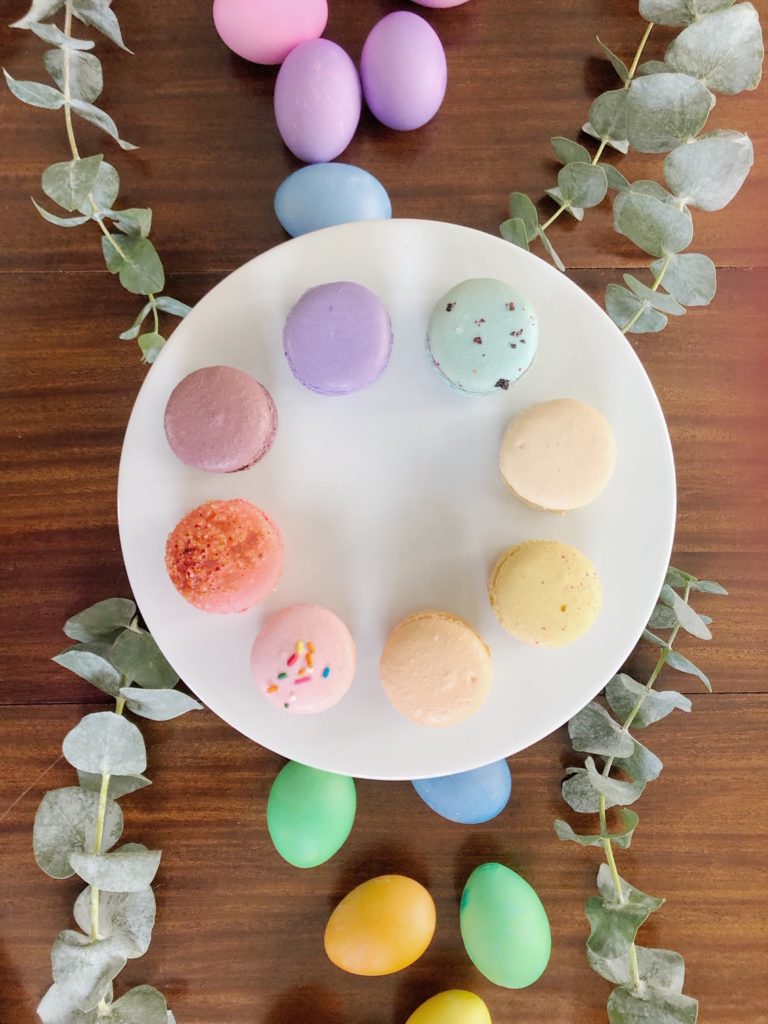 A quick stop to Trader Joe's to pick up some eucalyptus and ranunculus, and I was ready to decorate!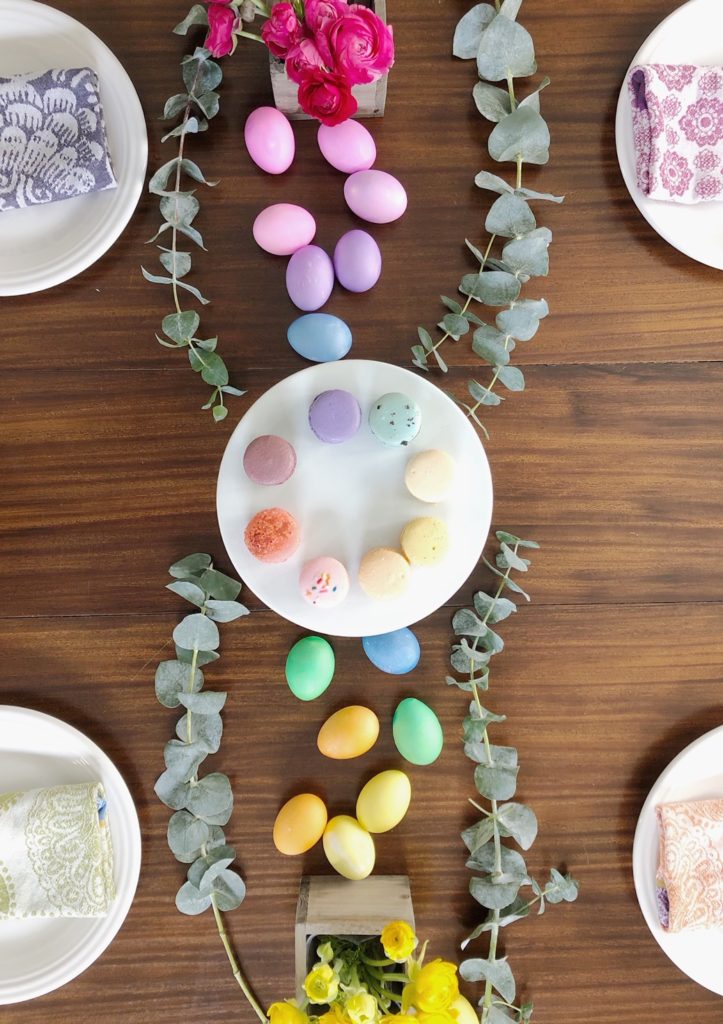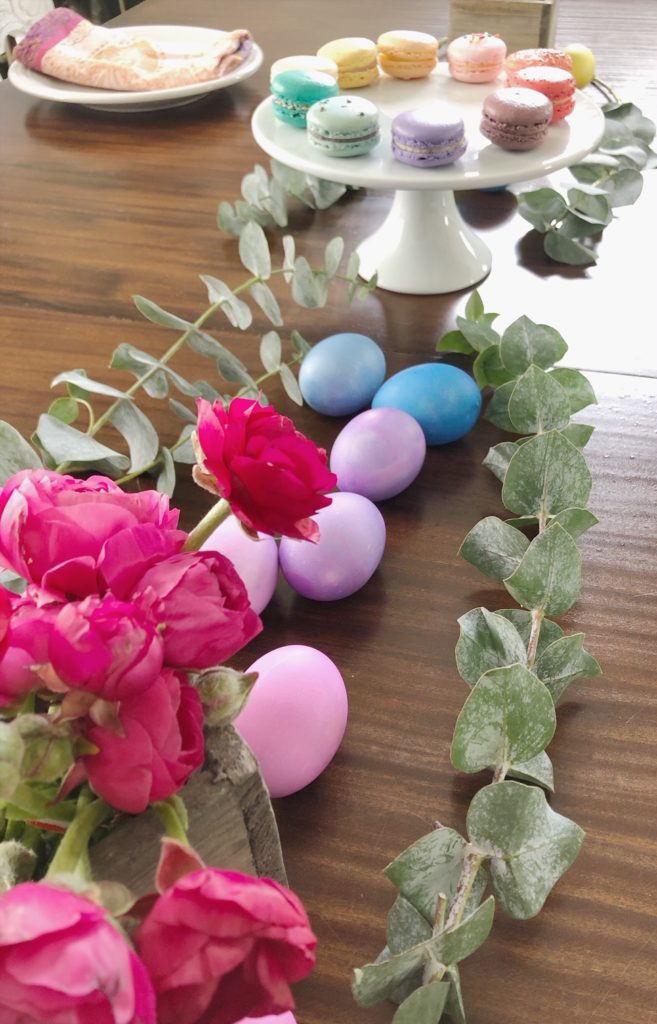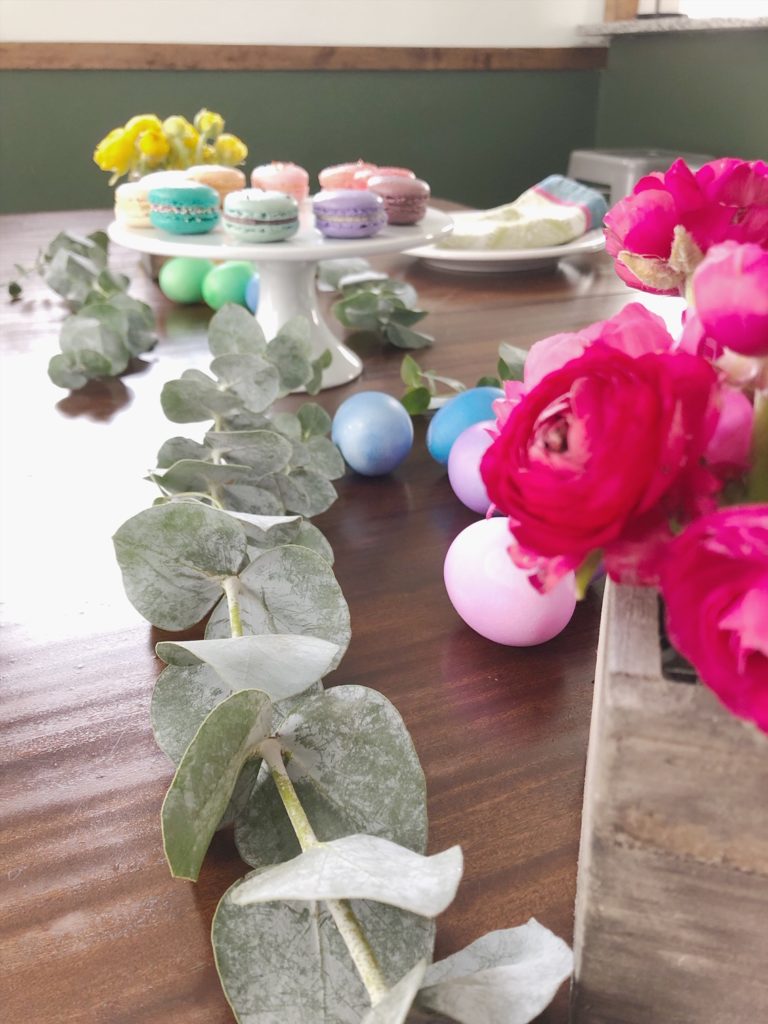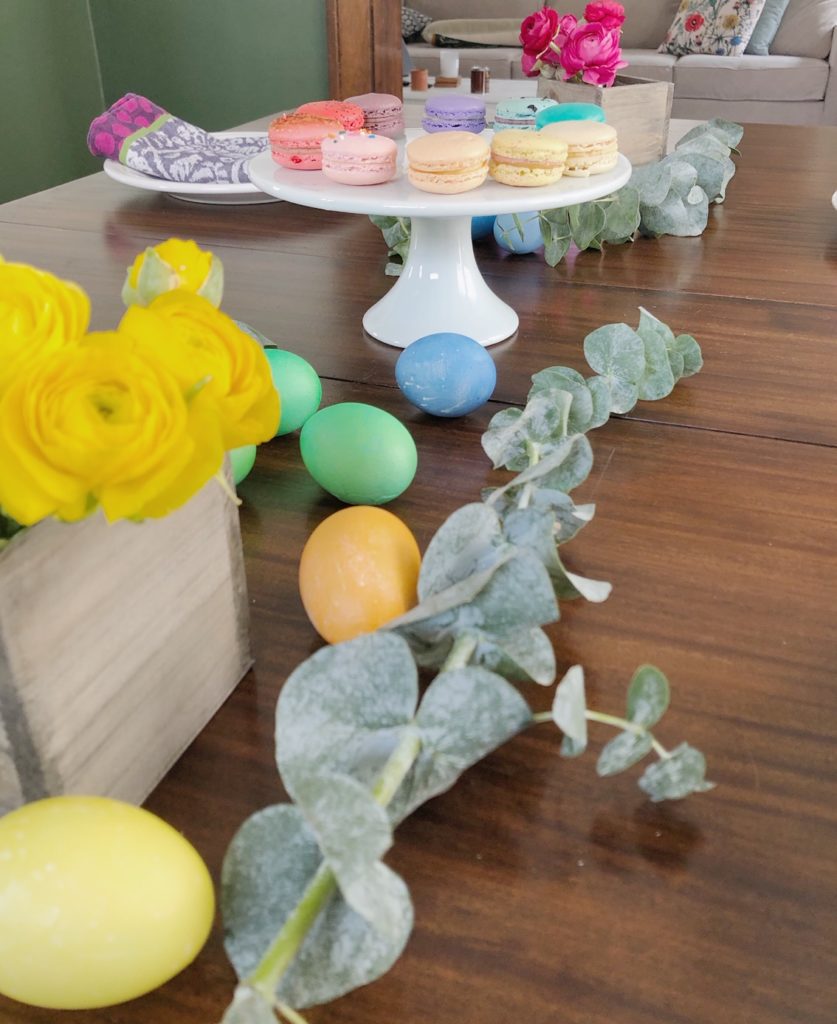 What do you think of the Easter tablescape?  Hot tip- if you don't reuse your eucalyptus and put them into a vase, tie them together with some twine and hang the bundle from your showerhead.  It will feel like you are in a spa!
Hoppy Easter!