Inexpensive Art for the Office
The office in our home is one of my favorite rooms.  It has a DIY Sharpie wallpaper design, a desk that I built myself, and custom-made closet doors. What's not to love?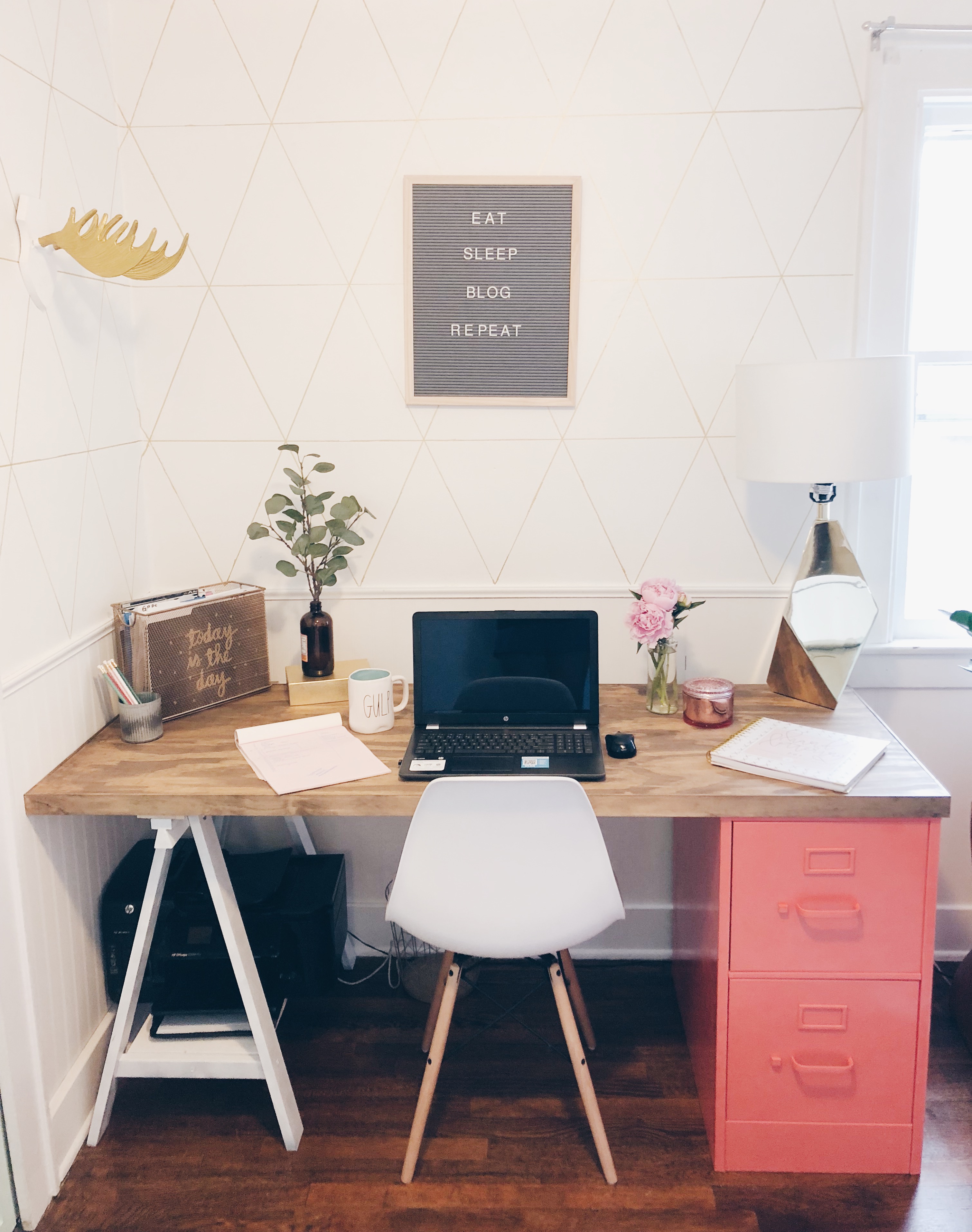 In the eternal evolution of our home, I was on the search for some new inexpensive art for the walls.  In my recent trip to New York City, I found an incredible artist whose artwork was perfect!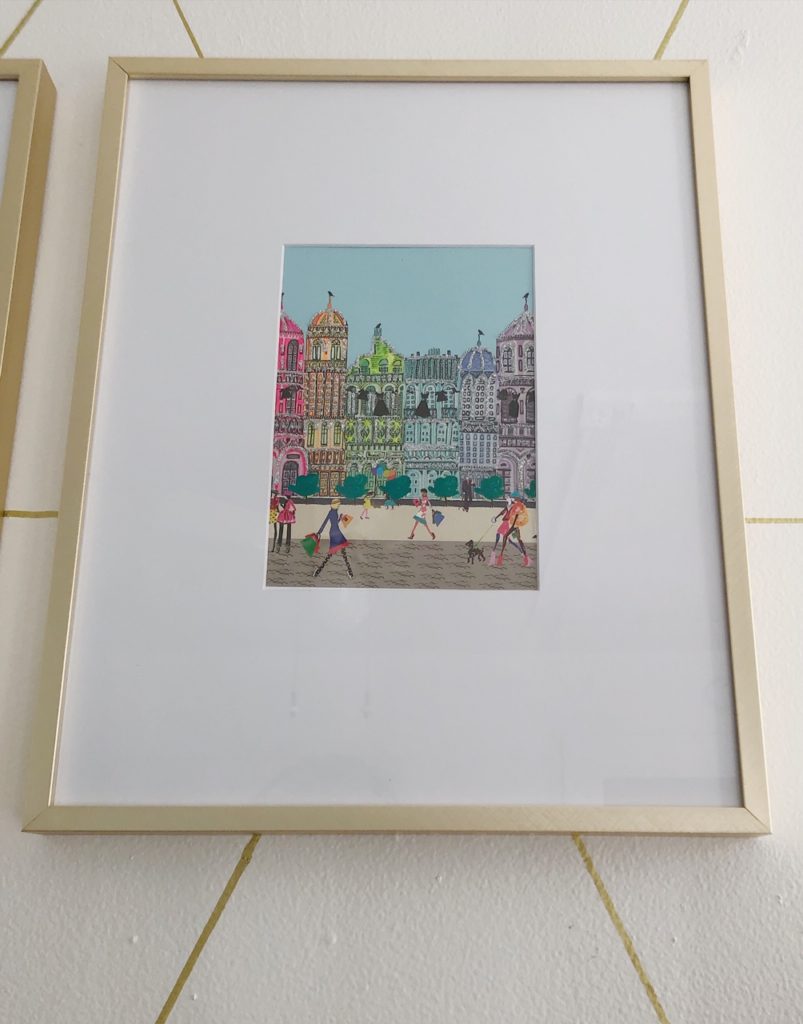 These prints are from the artist Ashleigh Verrier (Verrier Handcrafted).  Her original designs feature neon paint and glitter- swoon! Many of the designs are fashion-focused, but my favorites feature cityscapes and travel.  There were too many designs to choose from, so to solve that problem, I picked all of my favorites.  The larger prints were out of my price range, so instead, I purchased three cards with the designs I loved.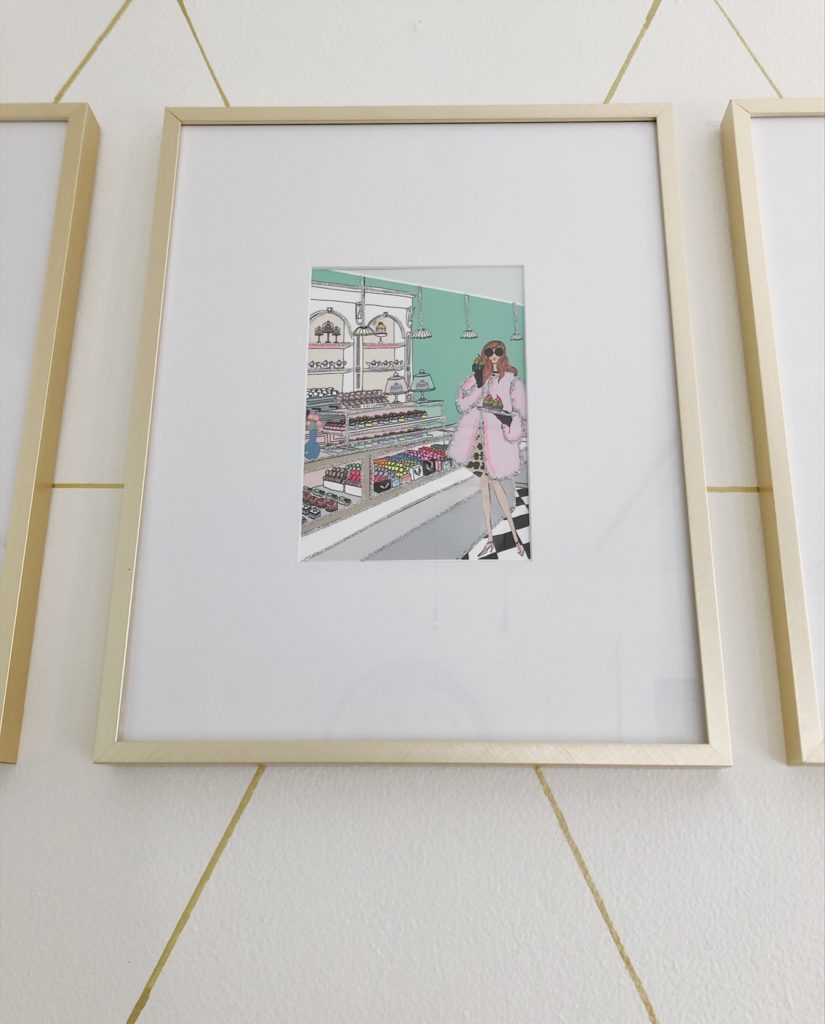 I bought a few of these brass picture frames from Target, added the cards, and viola! Inexpensive art for the office!