Buffalo Check Christmas Decorations
It is the final week of the Deck the Home Blog Hop!  Our final challenge was to decorate an entire room for Christmas.  I am obsessed (as are most of you!) with all things buffalo check.  The room I chose to decorate was our living room, which showcases a cozy fireplace with a marble hearth (which I tiled all by myself!).  This is the first room that welcomes you when you enter our home. I wanted to make a huge impact when guests arrived to make our home feel festive, cozy, and most importantly, full of buffalo check!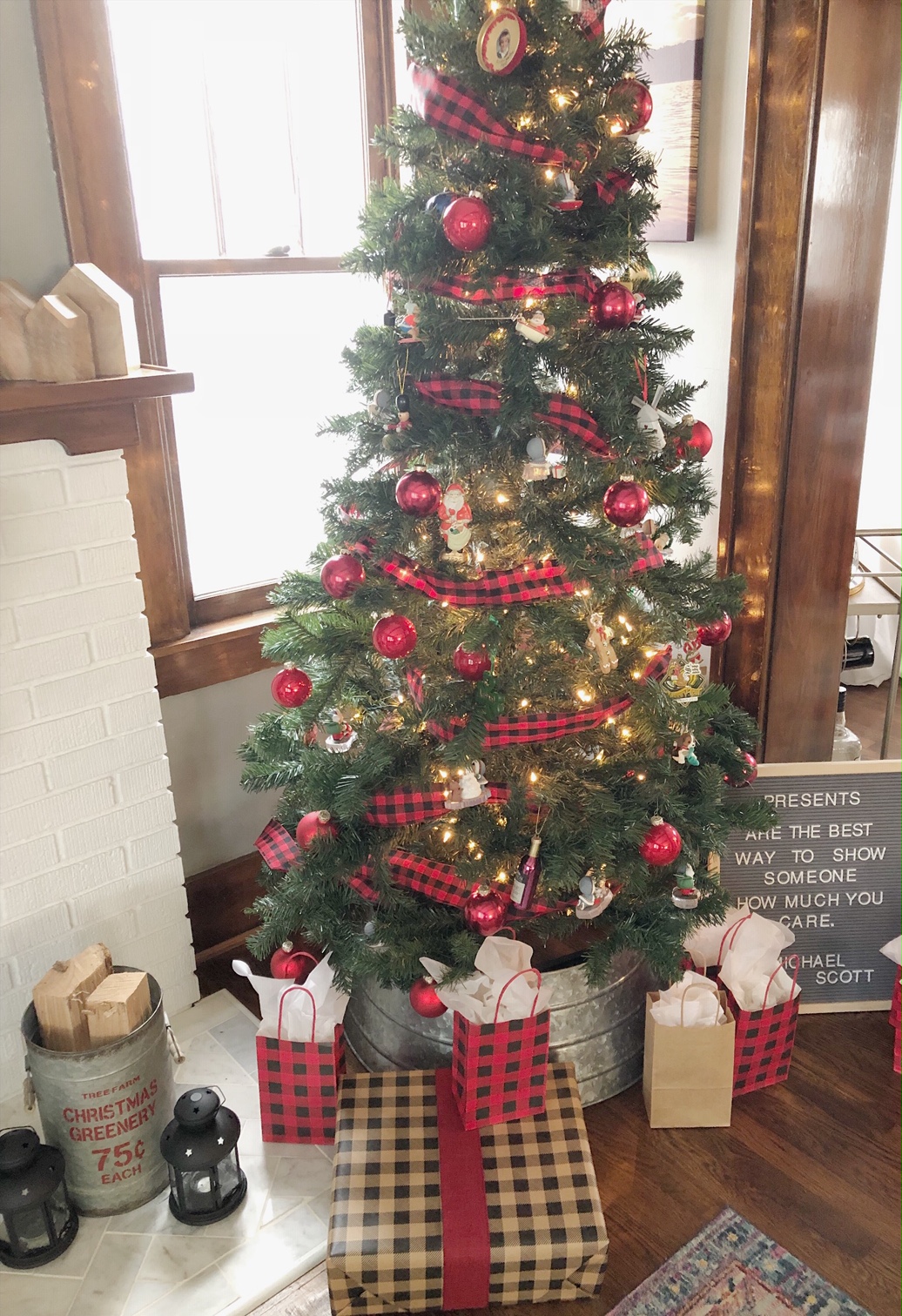 Buffalo Check Christmas Tree
The first item that went up was our tree.  We stick with an artificial tree, mostly because of the mess, and it's also easier.  I added a garland of buffalo check ribbon around the tree to get the party started.  We have such a random assortment of ornaments on our tree, ones from our childhood, ones from our trips abroad, and cute ones we pick up at the store.  A random assortment of ornaments can make for a not-so-pretty tree, but I unified the whole look by including some shiny, red ball ornaments I had in my Christmas totes.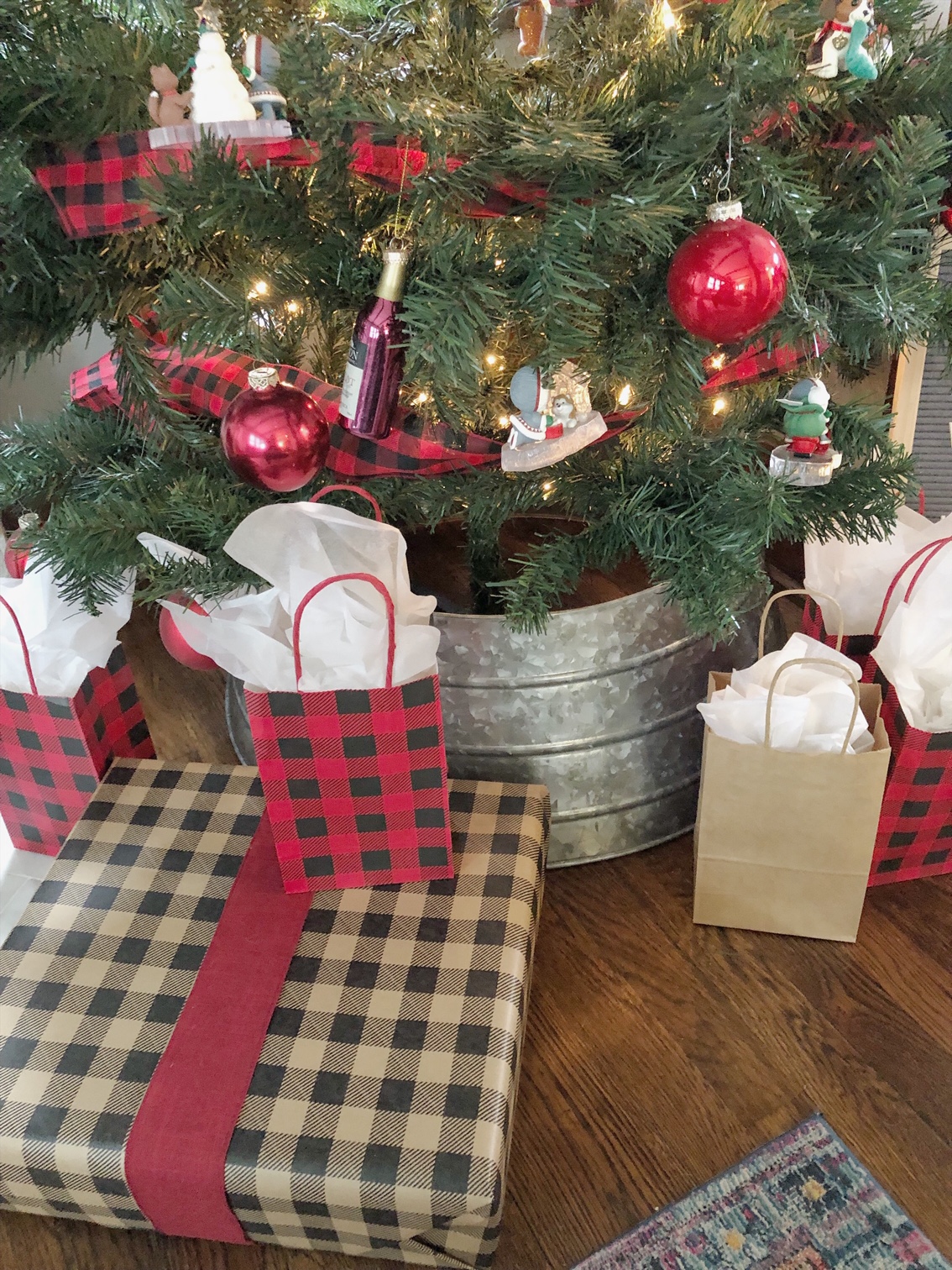 Buffalo Check Mantle
The mantle features some budget-friendly purchases from my favorite place, Target.  I found the stocking holders in the Dollar Spot for $3 a piece.  They fit right in with my mini-wooden houses which are a part of the Hearth & Hand collection from Chip and Joanna Gaines.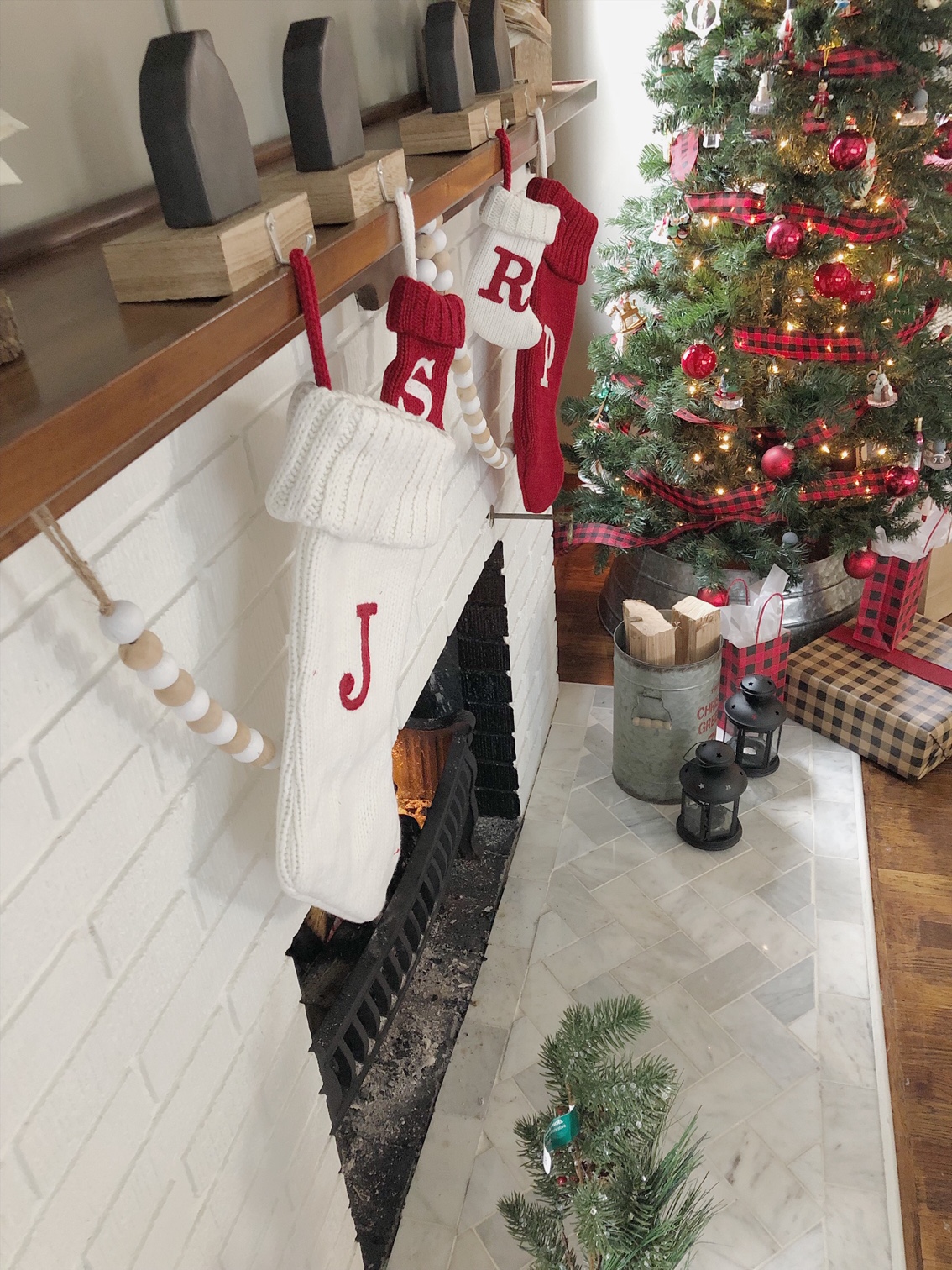 I also picked up some new stockings on Black Friday for Jeff and I, and of course, the fur babies!  The wooden bead garland was a Hobby Lobby purchase at the beginning of the season. I think the red and white with the wooden elements give the mantle a clean, festive look.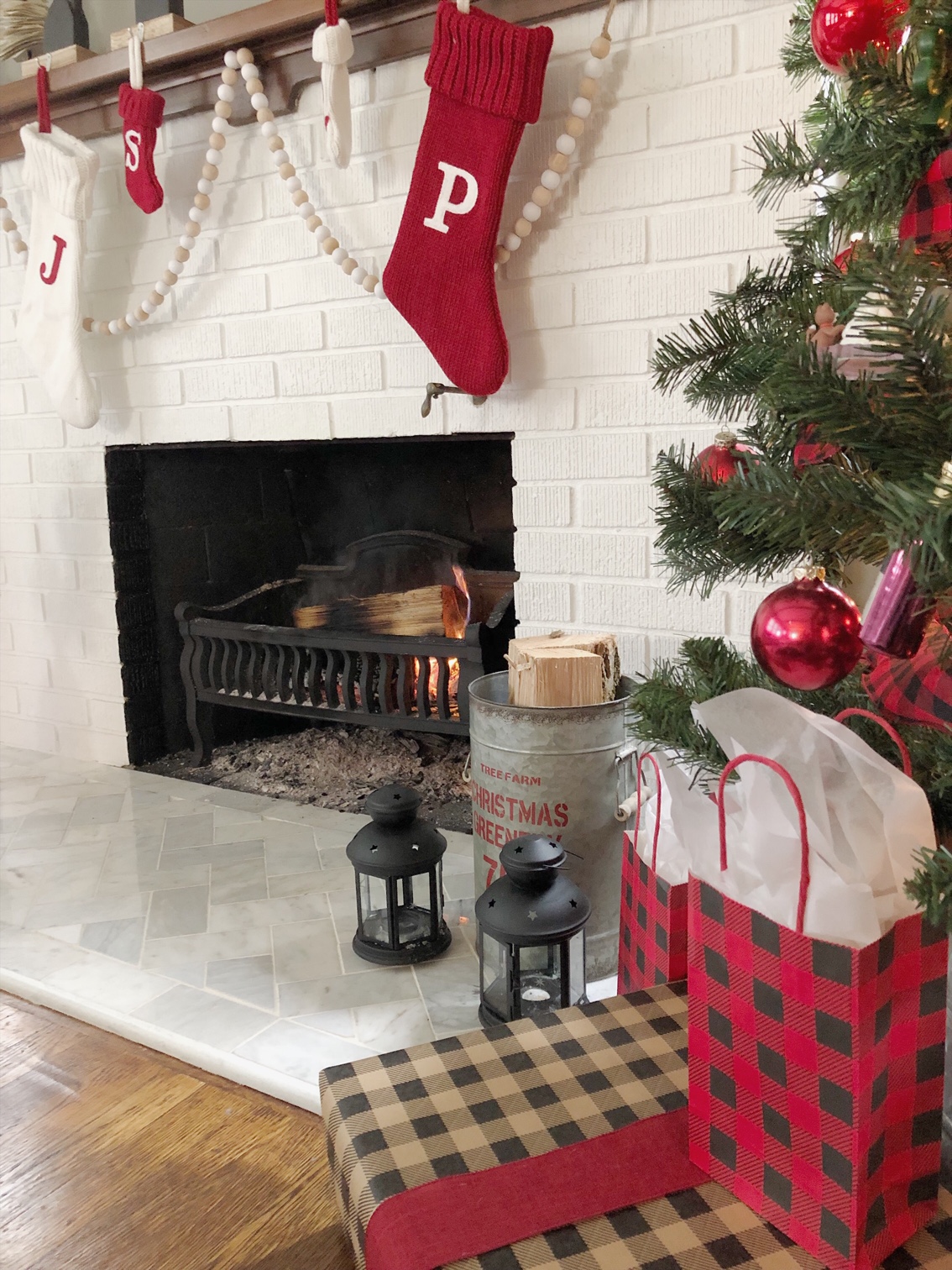 Buffalo Check Entry
On our entryway table, I placed a basket with those amazing-smelling cinnamon pinecones from Michael's.  They make it smell so festive as soon as I walk in the house.  An easy DIY for the entryway table was to take some Christmas-themed scrapbook paper and cover a couple of books in the paper.  It's so easy and takes 5 minutes!
Thank you readers for following along on the Deck the Home Blog Hop!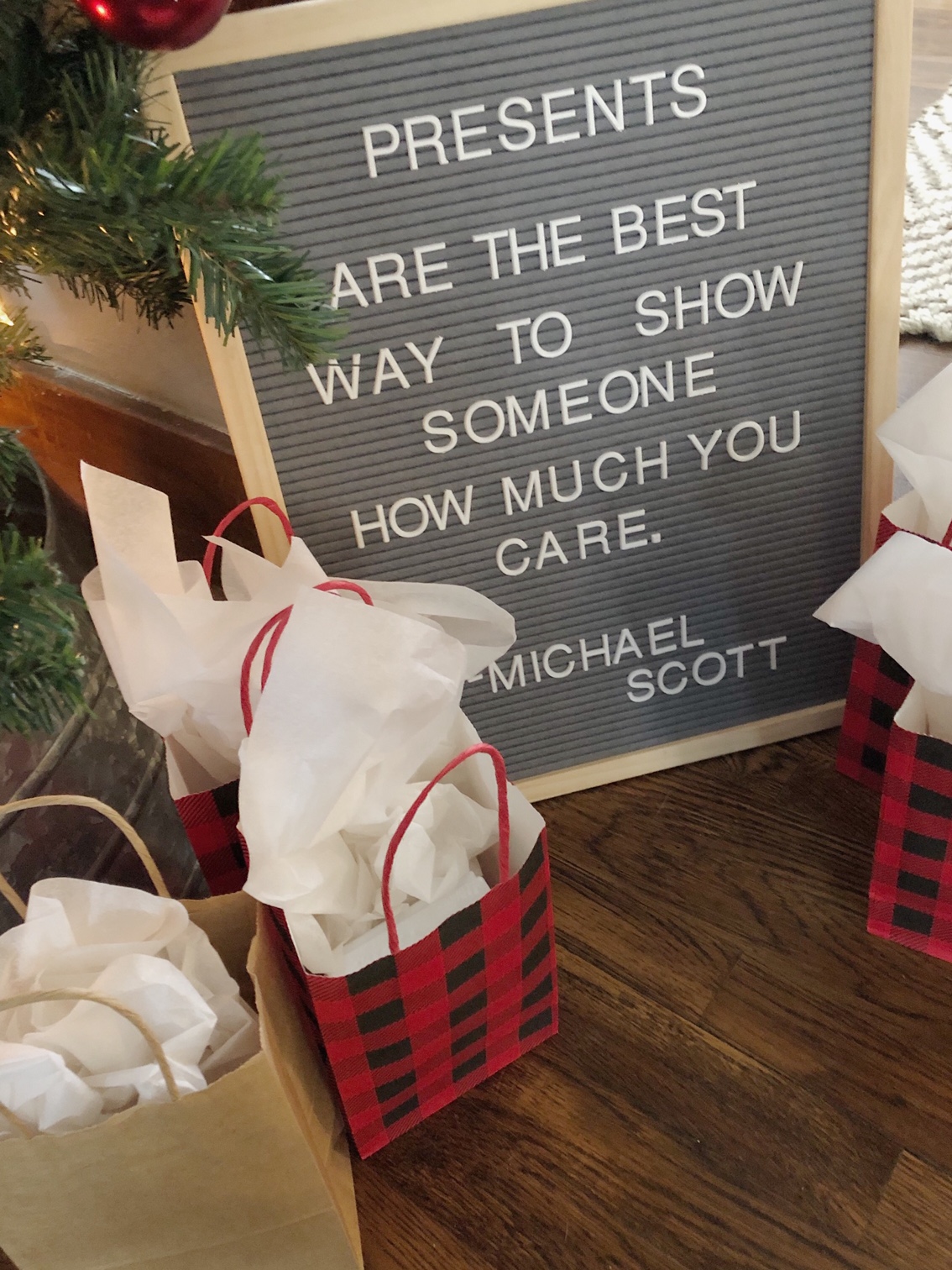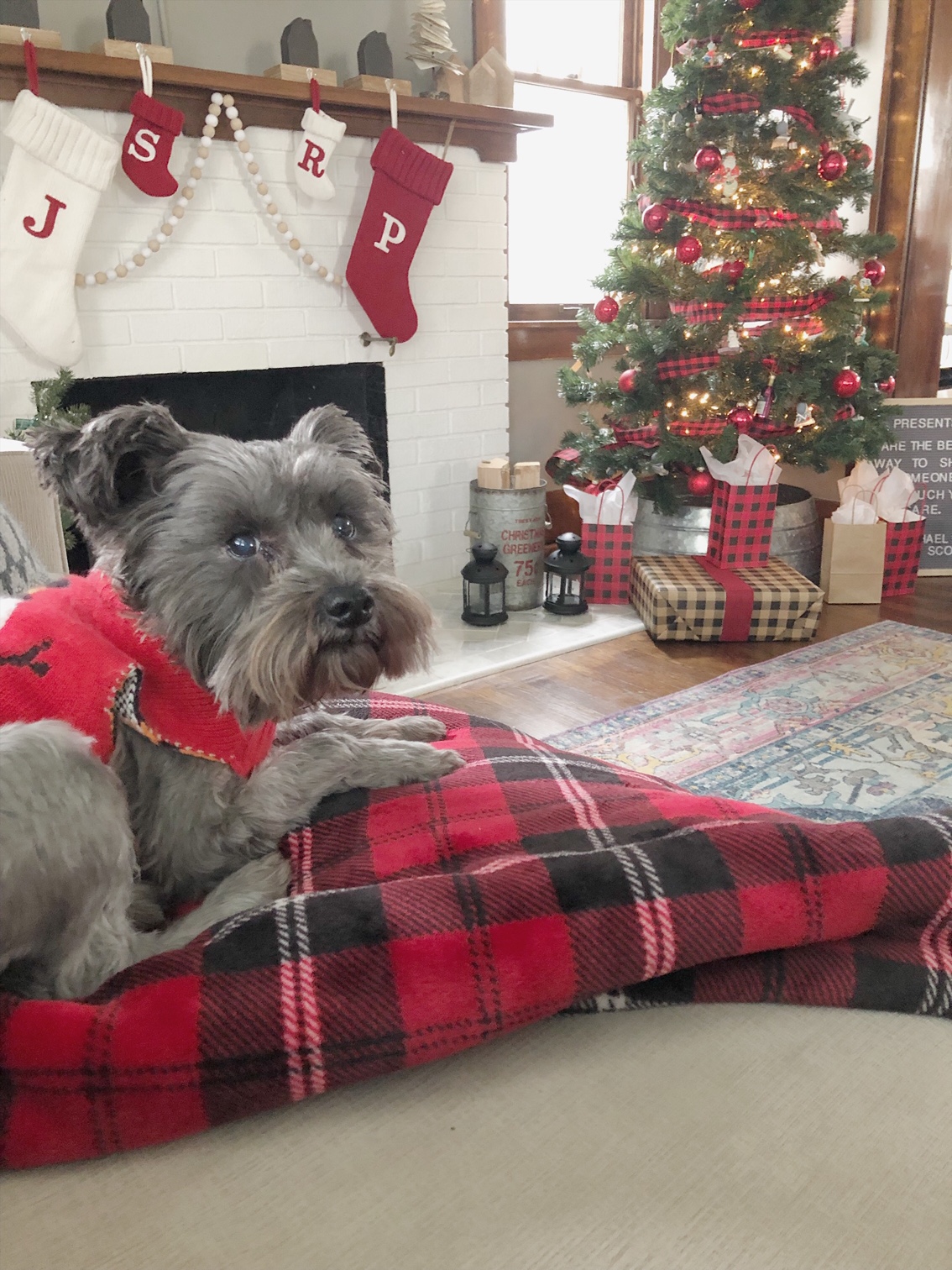 If you haven't checked out my previous projects, you can find them here: Christmas wreath, Wooden Pallet Sign Ornament, JOY sign, and Holiday Shadow Box.
Want more inspiration?  See what the other bloggers created for their last Christmas reveal below!