Holiday Shadow Box DIY
Hi everyone! I hope you all had a lovely and relaxing Thanksgiving! This week's Deck the Home Blog Hop theme is a gift.  A DIY gift can be meaningful and personal, especially if it's edible!  A baker I am not, so I settled on creating a holiday shadow box as my gift.  I really love the idea of a shadow box because you can incorporate miniatures in it (my favorite!) and there are so many fun combinations to add to the shadow box to make them personal.  Although my shadow box is winter-themed, this project can be completed any time of year!
Materials for Shadow Box:
Miniatures (I used trees and a deer)
Glue Gun
Mini-lights (Target dollar spot)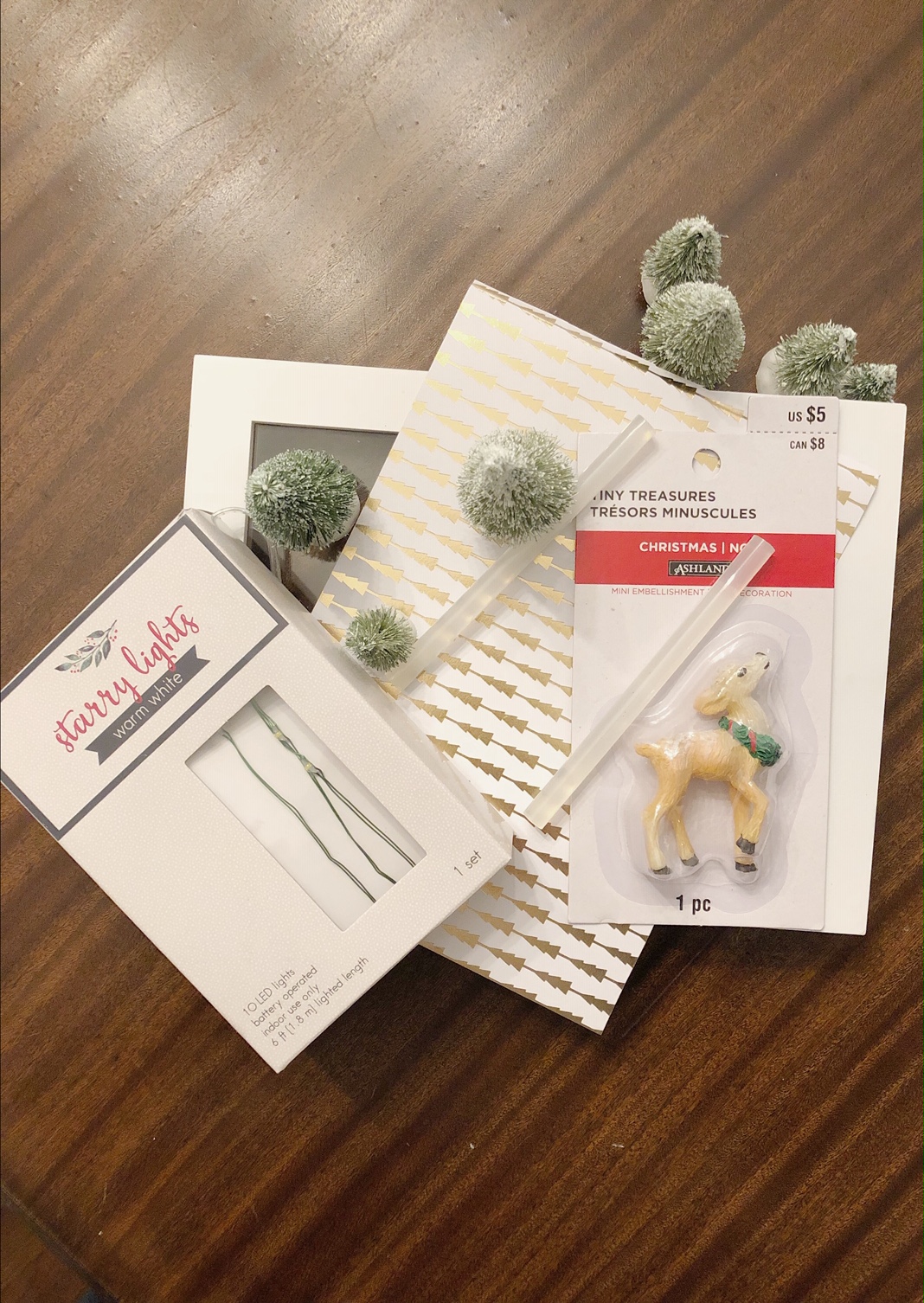 Step One:
Cut your holiday paper to the size of the back of the shadow box.  I chose a hunter green color for my shadow box.  Glue the paper to the back of the shadow box.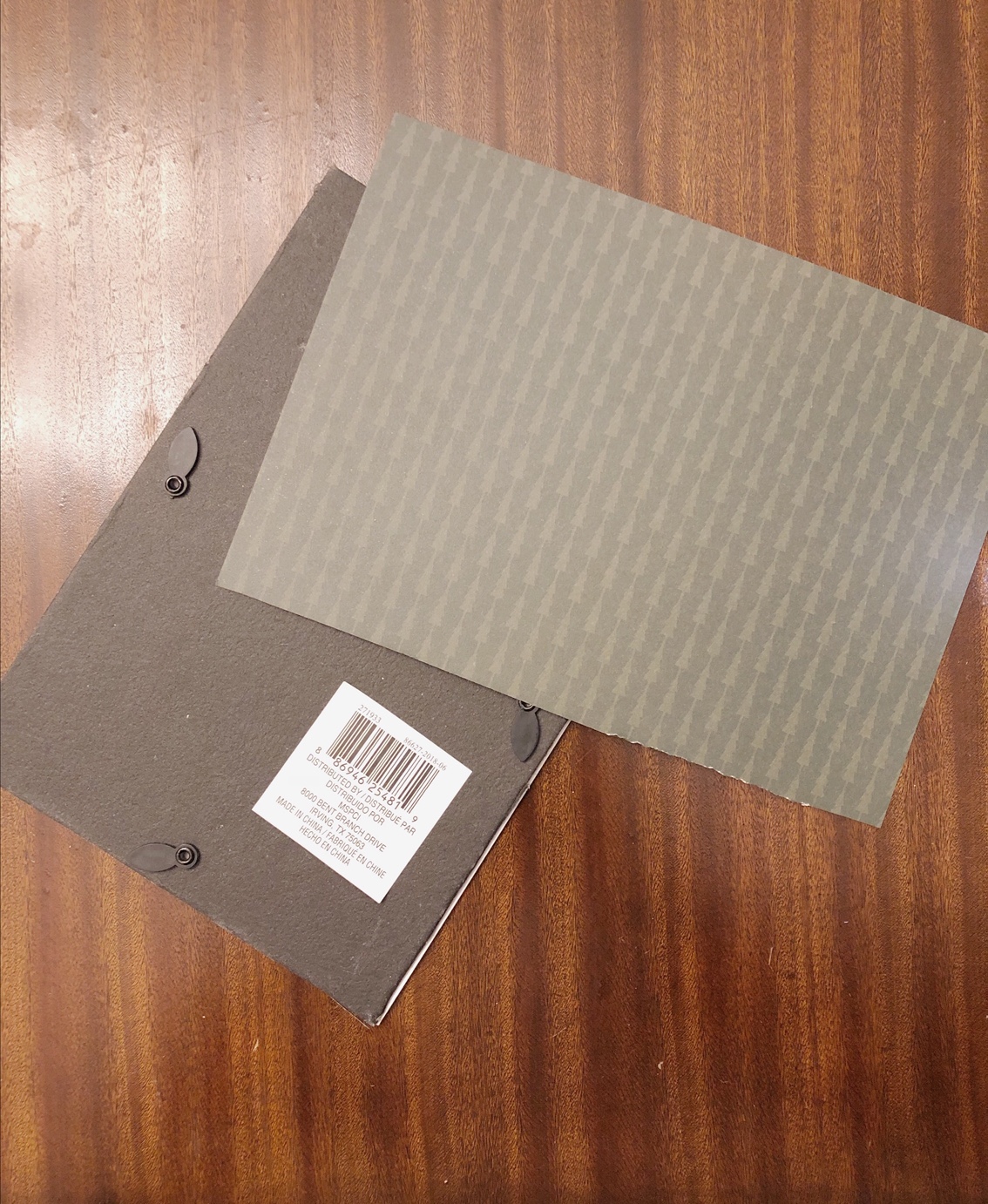 Step Two:
Next, glue the miniatures to the base of the shadow box.  I did a dry run first to make sure I liked how they looked before I glued them into place with my glue gun.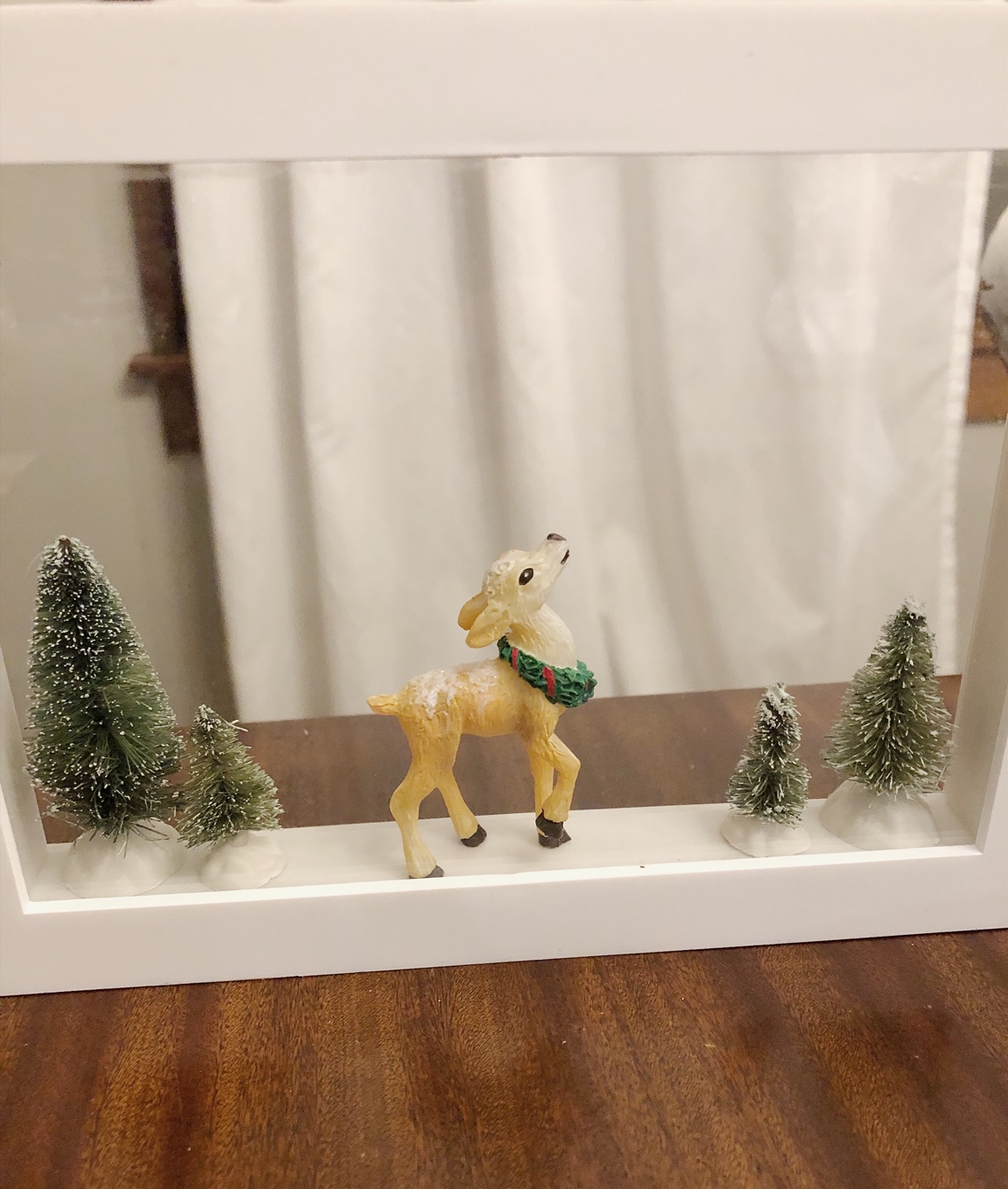 Step Three:
Take your mini-lights and start to arrange them on the back of the shadow box.  This step took awhile because I wasn't sure how to arrange the wired lights.  Once I had the layout how I liked it, I glued the wires down.  Make sure to leave some slack in the back for the power pack.  I also took the fake snow at this time and glued it down in the spots where I was gluing down the wires.  It looks pretty ugly at this point.  It gets better- trust me.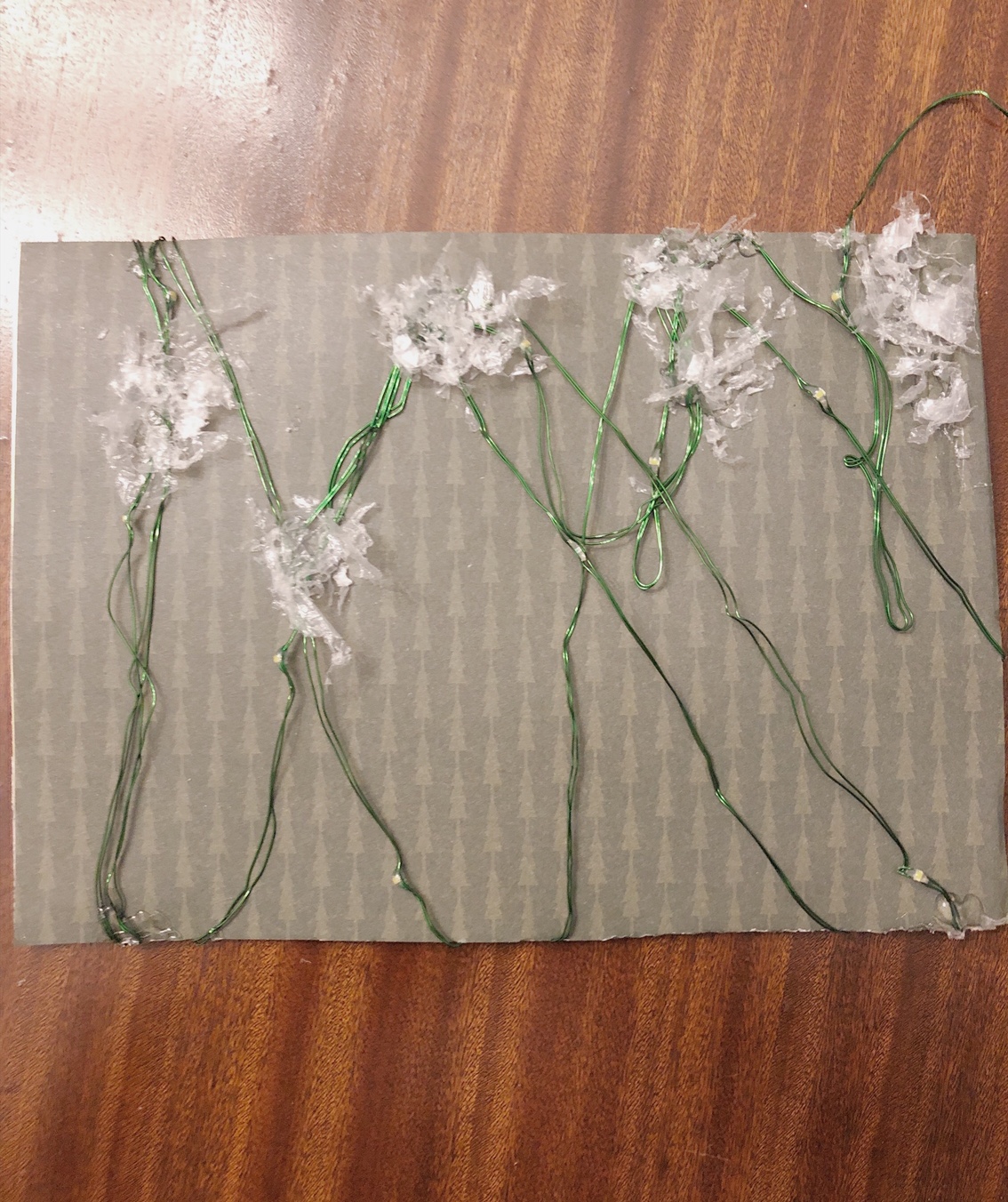 Step Four:
Next, put your shadow box face down and pour a little bit of fake snow inside of it.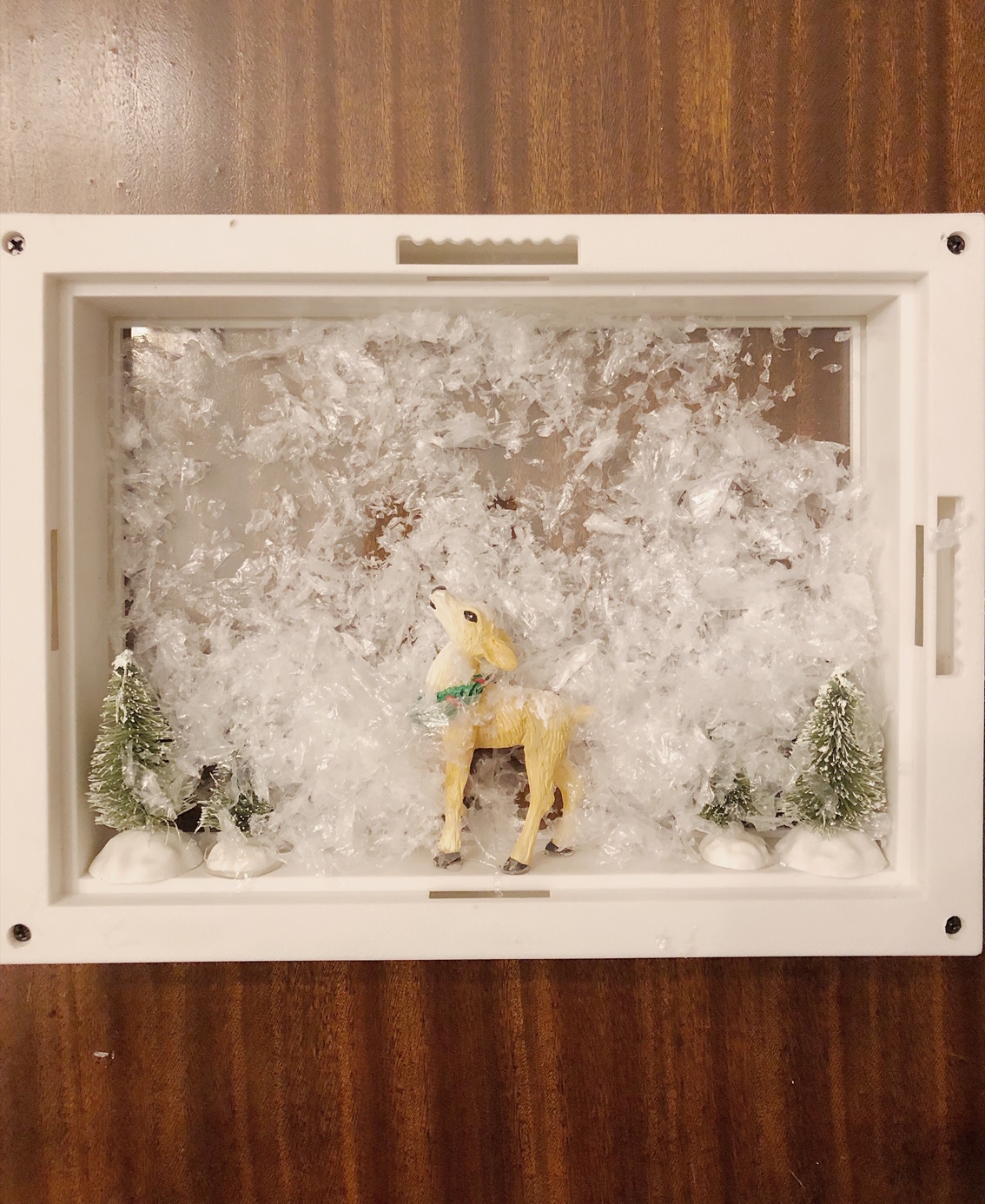 Put the back of the shadow box in place and light it up!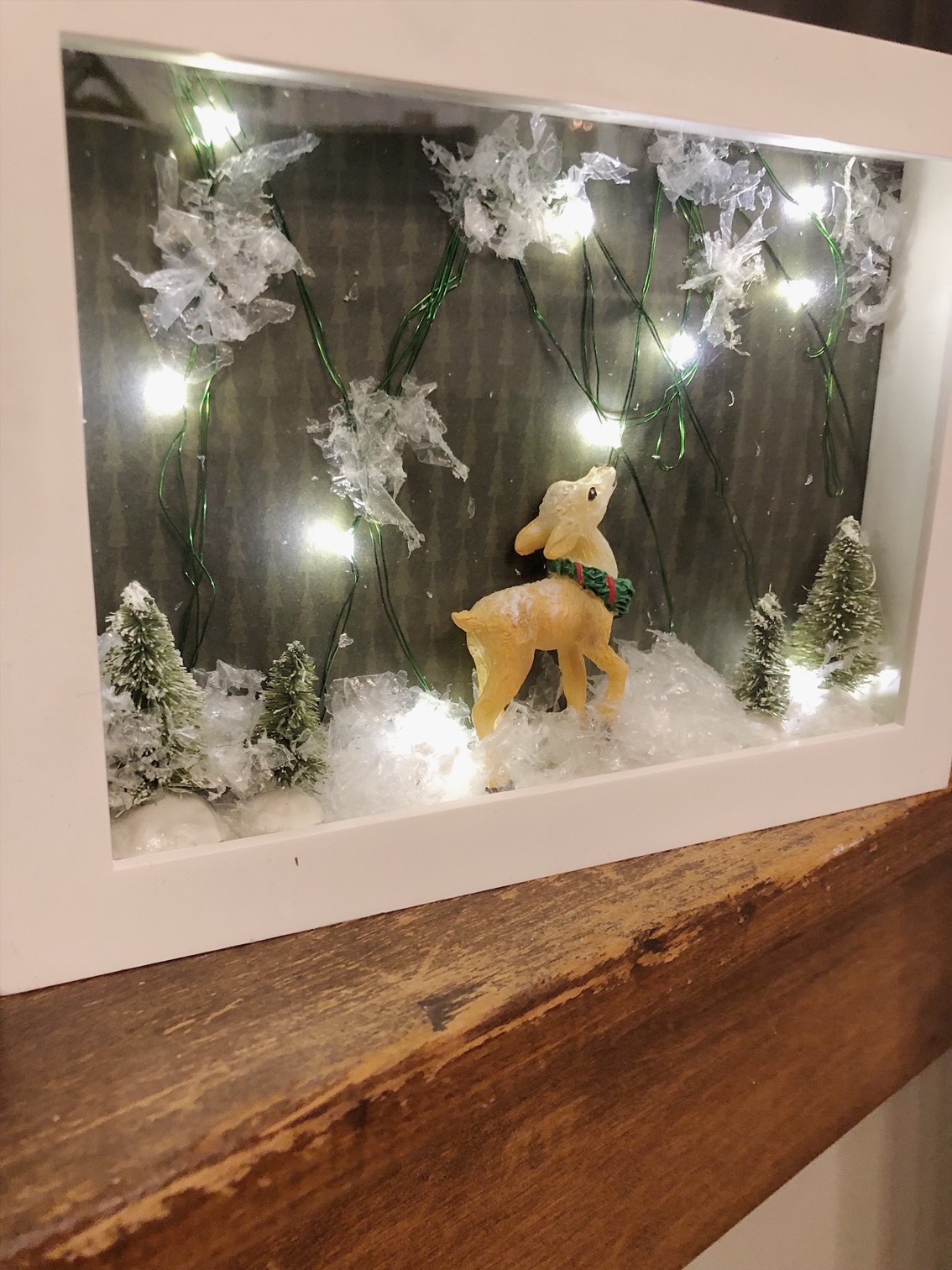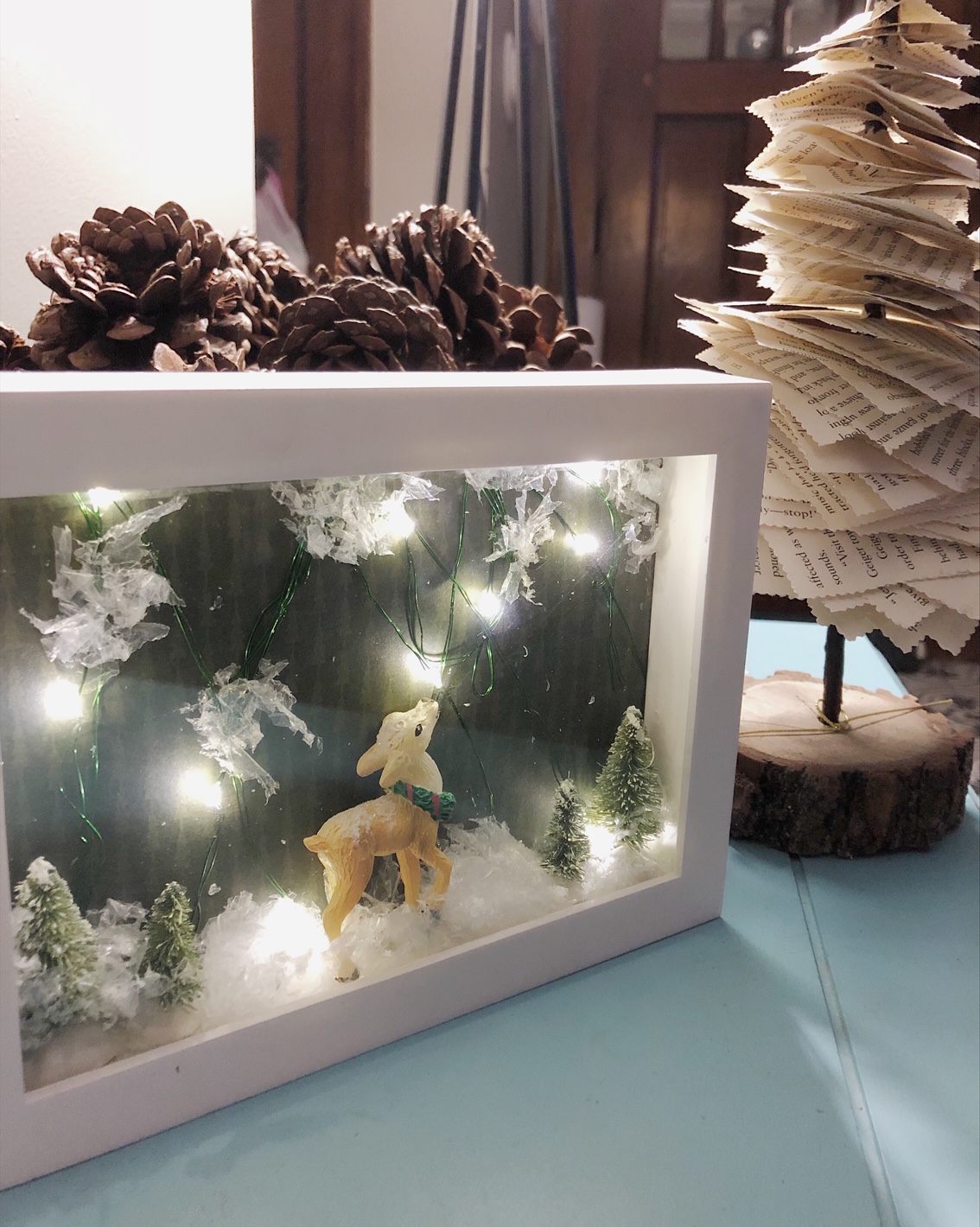 If you are just tuning into the Deck the Home Blog Hop, you can check out my other projects here: Christmas wreath, Wooden Pallet Sign Ornament, and JOY sign.
While you are at it, take a look at what some of the other bloggers in the blog hop have created this week! See you next week, where we tackle decorating an entire room for Christmas!